[smartads] Wow!  There are so many different beautiful places to choose from in Leyte.  I could have put a hundred pictures on this place and still would not have showed you everything.  I have been down to Leyte several times, maybe I should starting seeing things instead of just looking at them.
Leyte (also Northern Leyte; Filipino: Hilagang Leyte) is a province of the Philippines located in the Eastern Visayas region. Its capital is Tacloban City and occupies the northern three-quarters of the Leyte Island. Leyte is located west of Samar Island, north of Southern Leyte and south of Biliran. To the west of Leyte across the Camotes Sea is Cebu Province.
http://www.zamboanga.com/z/index.php?title=Leyte_Province%2C_Philippines
The economy of Leyte depends on agriculture. Rice is farmed in the lower flatter areas specifically those around Tacloban, while coconut farming, for coconut oil is the main cash crop of the more mountainous areas. Fishing is also a major source of livelihood among residents.
The province is the site of the largest geothermal plant in Asia, making it one of the resource-rich provinces of the Philippines.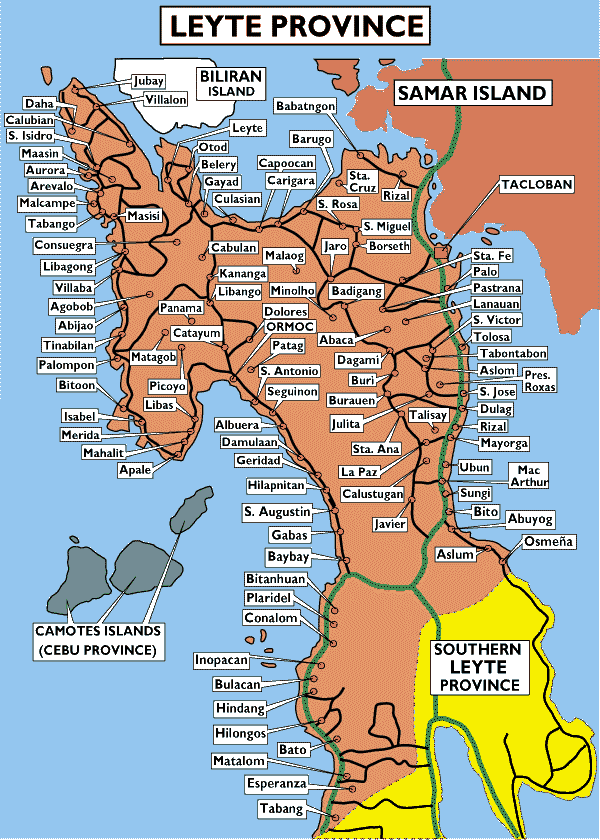 http://www.flyphilippines.info/travelinfo/tacloban_map.php
Sorry no hit count.  I turned the computer off early yesterday.  I just wasn't in the right frame of mind to do the post, sorry. I don't know why either.  It just kind of hit me all of a sudden.  I hope that it was just a one time thing.  I am starting this post late, but I think I'll get it all tonight.
Well I did get yesterday's post, 24 Sep, out before noon today.  I hope that y'all had a chance to read it.  This post I hope to get out at the regular time.  I did about half of the work early.  I put in some pictures, the Philippine History and the Philippine Knowledge, so all I really had to do was type in these notes that I'm taking and spread them out a little bit.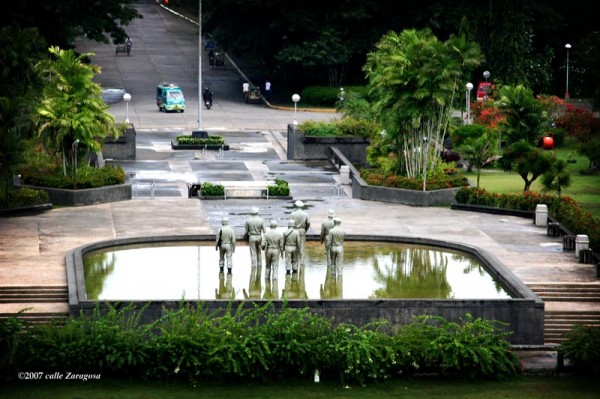 MacArthur Memorial Park – Bird's eye view from behind
http://philtourismspots.blogspot.com/2010/05/leyte-province.html
Lita went to church this morning and she went shopping after that.  She just went to buy a few things.  She bought me a small loaf of American bread.  Actually the name of it is Gardenia, but it says it is American style bread.  I think it's the best bread that I've tasted here.  At least it's the right size.  She also bought some peanut butter.  She bought the sweet & creamy instead of the crunchy, but she remembered me, so I'm not going to complain about a little trivial thing like that.  She bought me some oil that she thought was vegetable oil, but I guess she didn't have her glasses on when she bought it.  It was actually coconut oil.  Again, she remembered, so no complaints from me.  If I complain she might not remember next time. Maybe she won't remember on purpose.
http://www.batch2006.com/visit_alang-alang_leyte.htm
I think I used coconut oil this morning anyway.  We (Lita, Jay and I) all had eggs this morning.  We each cooked our own, but we had to borrow a little bit of oil from Cathy.  Since coconut oil is the cheapest oil around here, I'm pretty sure that is what Cathy has.  It made the eggs taste different.  It wasn't bad, just different.  I still like the taste of my Olive oil and/or Canola oil better.  I'm not sure of the nutritional value of coconut oil, but I would bet that it was not as good as Olive oil or Canola oil.  Probably not even close to as good.
http://www.skyscrapercity.com/showthread.php?t=478159&page=44
Philippine Knowledge:  The hottest day in the Philippines was recorded on April 29, 1912 when the temperature reached 108.32 degrees Fahrenheit (42.4 degrees Celsius) in Tuguegarao, Cagayan. The coldest day was recorded in Baguio city back in January 7, 1903 when the thermometer dipped way down to 37.4 degrees Fahrenheit (3 degrees Celsius).
http://travelcentralph.blogspot.com/2010/07/southern-leyte-there-could-be-some.html
Only 6 more days before my check comes in.  There won't be much left only after a couple of days, but we will have a couple of more bills paid off, one of them a big one, and we should be caught up on all our bills.  So that's a good advancement this month for digging out of the hole.  Since that big one will be paid off, we will have more money during the month from now on, that's why this time is important.  I'll just keep working on all of them a little at a time and they will dwindle down as we can pay more money on less bills.  I'll be so glad when it's get down to no money on no bills.
http://colloidfarl.blogspot.com/2009/01/street-frenzy-of-sinulog-2009-part-1.html
Cathy and her kids have been spending a lot of time up front today.  I think that they actually gave Jascyl a day off.  I think it's her first one since she's been here.  I remember that Lita was complaining to Cathy's mom (Bebie) that Jascyl is working too much and should be getting a day off, probably every Sunday.  I'm thinking that is one of the reason why she (Jascyl) was considering quitting, but she may have now changed her mind.
http://www.batch2006.com/visit_leyte.htm
We did get our weekly fried chicken dinner.  We have had fried chicken for 3 Sundays in a row now.  I think Lita was to make it an every Sunday thing.  The chicken was cooked in the coconut oil that Lita bought this morning.  It actually tasted pretty good.  I was my usual skeptical self going into the meal, but I came away with a different attitude after tasting it.  Of course that doesn't mean it's good for you.
http://picasaweb.google.com/lh/photo/ZAAuLsbPPxJ6qOPPa_t50w
Mar and Marianne stopped by early this evening.  They were here for about half an hour.  Marianne was her usual sweet and lovely self (I have to put that in here because sometimes she reads this blog).  She hung around in the back with her niece and nephews about half the time she was here.  Mar talked mostly with Lita about things that I don't know all of because of the Tagalog thing.  Mar did talk with me though, as he always does.  We just talked about general things, nothing important that I can remember anyway.  I do appreciate it when they communicate with me in English though.
http://www.flickr.com/photos/huggy1/3830689592/
At 9:58pm Lita was watching some Philippine Cheerleader Championships.  I think they were talking about the winner going to Florida for some World Championships or something.  I don't really know or care, just passing along information and getting more words typed into this post.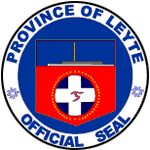 At 11:27pm I was just returning from a short stroll outside, within the compound.  The wind is picking up out there, but there is no rain at this time.  There is a typhoon in Luzon, so that's most likely the cause of the extra wind.
http://www.responsibletravel.com/accommodation/236/southern-leyte-holiday-accommodation-philippines
I noticed that the Ciriaco Hotel did not have their sign lit up.  I don't know why, I don't remember seeing it not on this late at night.  Heck, it could never be on this late for all I remember.  I'll try to pay more attention to see if it is something that occurs everyday.
Lita was looking for a hat to wear to the market in the morning.  She found my Dallas Cowboy cap.  It was dirty so she washed it and it is now using my fan to dry.  After that, at 11:35pm, she decided that she needed to go to sleep since she has to wake up about 0400 to go to the market.  Well only 7 minutes later, she decided she wasn't ready for bed yet and turned the TV back on.
Me, I'm ready to close this post.  I'm glad it was of some length and at least semi-interesting.  As always, thanks for reading my blog, please inform others of my blog and if you have any questions, suggestions or complaints, please express them through the comment section and I will get back to you very soon, usually within 24 hours.

Other interesting websites for Leyte Philippines:
http://www.philippineholidays.com.au/leyte.htm
http://townspicts.net/town-5_Leyte.html
http://gerryruiz.wordpress.com/page/13/
Salamat, Palaam
Today in Philippine History
1559 – King Philip II of Spain 
decides to send one more expedition to the 
 archipelago they will later name the Philippines, with the  prospect of colonizing the Southeast Asian land, convinced as he was that the islands (populated by an 
Austronesian race
) lie within the Spanish zone marked out by the 1493 demarcation lines of the Treaty of Tordesillas dividing the newly discovered lands outside Europe 
between Spain and Portugal along a meridian 370 leagues west of the Cape Verde islands
(off Africa's western west coast) as decreed by the bull of Spanish-born Pope Alexander VI; in his order, Philip II instructs Luis de Velasco, New Spain's vicerroy and president of the royal Audiencia, not to enter Portugal-owned islands and, instead, 
"to other nearby islands, such as the Phelipinas and others, which lie outside the above agreement and within our demarcation, and are said likewise to contain spice." 
1716- Taal volcano in the Philippines erupts, with  "a great number of detonations" being heard at  around 6 pm during the Spanish colonization of  the Southeast Asian archipelago; according to the  account of Catholic priest Fr. Saderra Maso, the  fury of the volcanic emissions of"great masses of  smoke, water, and ashes [rushing] out of the  lake, high up into the air" was such that a strip of  around 16.7 meters fronting the Taal convent and  other areas of the beach were engulfed by water; one of the Philippine's most active volcanoes comprising the Pacific "ring of fire," the Taal Volcano complex situated between the towns to be later known as Talisay and San Nicolas in Batangas,  is made up of an island in Lake Taal which, in turn, is situated within a caldera formed by an earlier, very powerful eruption.
1972 – The National Historical Institute is (NHI)  created by Philippine President Ferdinand Marcos  y Edralin by virtue of Presidential Decree No. 1 as a  national agency tasked with promoting the Southeast Asian country's history and cultural  heritage; the creation of the NHI comes following  the abolition of a number of memorial and  commemoration committees, including its  forerunner  Philippine Historical Committee  (which took over the Philippine Historical  Research and Markers Committee) in the effort to  streamline their differing functions.
Photo credit: http://philippinebeauty.tumblr.com/page/2