Still Here and Still Kicking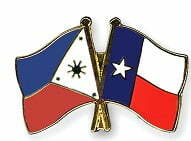 It's been so very long since I have made a new post, way back in July, 5 months ago.  As usual there is no excuse for being so lazy.  I just felt like making a post today and I actually have plenty to say.  I have not written anything down so I may forget some things but it should still be an interesting read.
We are still here in the Philippines.  Still in Calbayog City on the island of Samar.  Our physical address may be changing soon though.  It seems that SM Mall is back and wanting to make a brand new mall and our house is right in the middle of the property they want to purchase.  They were going to build before and changed their minds because too many people refused to sell their land.  Well, they are back and it looks like they are going to get what they want this time.  
We really do not want to move from our current location but we may not have a choice the way things work around here.  It's not the money because we are going to turn a hefty profit from selling.  The price of property has greatly increased, especially in our area.  I assume with a giant mall coming in the price will go up even more.  Ironically it's not the mall people that will be purchasing our land but the same guy we purchased the land from.  It seems that he still owns all the land around us and if he owned this part again his profit from SM Mall will be greatly increased.  It's a smart business move.  
We are in the process of looking for new land, hopefully not too far from here, to build our new house.  Since property prices have gone up quite a bit since we first purchased this land it's not so easy to find a place like we need.  We have very few options if we actually get everything we want out of the new property.  One thing good about it is that when we build the new house we know a few things that we wish we would have done with our current house and we will be sure to incorporate those things when the new one is built.
One of our options is to just move back to Texas.  This is a strong option as we are not getting any younger and the medical back in Texas is much better than the medical that is currently in this area.  It would be tough to move back even though we really, really miss being there.  Life here is still at a much slower pace although this city is starting to get a little bit westernized.  I have a plan that could mean the best of 2 worlds.  I'm not exactly sure how to make it work yet but if we had a place to live and vehicle back in Texas it would definitely work.  I wish we could find a place in Texas that we could rent 4-6 months at a time or month to month would be best.  A vehicle I can get while there, no problem.  
Of course when we make our final decision it will be what we think is best for us right now and for in the near future.  The far future we don't worry about much because we don't even know if we will have a far future.  Just as long as we make it easy to adjust whatever plans we do make, we should be fine.  Right now our #1 option is to move just down the road from our current location.  We would not be buying any land but we would get like a 50-year lease on some property owned by one of my friends here.  The house would be ours and if we decide to pull up stakes and head back to Texas, I'm sure he'd buy the house from us and rent it out.  He already has other places he rents out now.  Right now that looks like our best option although that option does not allow us to have everything we want, it's the closest for the price we are going to be able to afford.
I really will try, again, to post again very soon.  I always want to but then I get lazy.  I do need to mention a few things about Mango Lounge and Happy Treats.  Two of reasons I like being here, for different reasons.  I'll try to get more into detail about those things in my next post.  Hopefully it will give me a reason to post sooner. 
Until next time.
Salamat Y'all