Zine #77 – Fiesta Camera Trip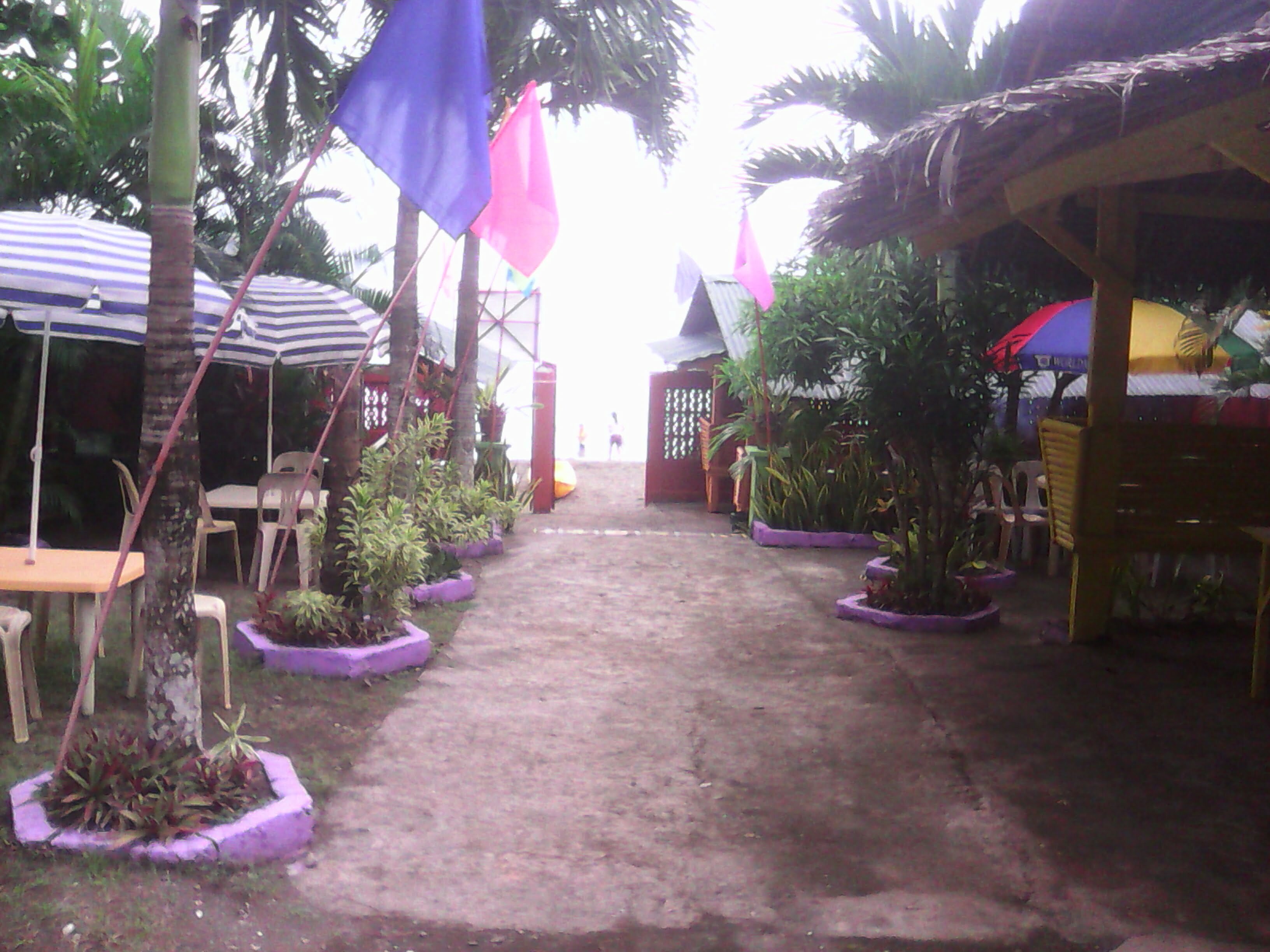 [smartads]
On Monday, 12 May we will be celebrating Samantha's 2nd birthday. Lita reserved a couple of large tables at Malajog Beach when we were there at Easter. They are tables close to where we were at then. I hear that we will be arriving there about 0800 on Monday morning, but our guests should start arriving around 9 or 10 o'clock. We are slightly closer to the water than we were last time, but not really that much of a difference. If y'all are in the area, stop by. Just try not to eat too many of the chicken/pepper treats that Lita is making. She is only making about 15 of them and I plan to eat at least 1/3 of those. Dean and Scott like them and I'm sure Randy will too. All those guys should be there. There will be other foods to eat too, mostly Filipino food, including a lechon baboy (roasted pig), and plenty of it.  The American portion of the foods will be mostly chicken, potato and salad stuff.  Besides the chicken/pepper treats, there will be bbq chicken, baked potatoes, potato salad and macaroni salad.  There will be butter, cheese, onions and tomatoes for side trimmings and Mountain Dew, iced tea, bottled water and beer for drinking. ***Note*** As of me typing this we are actually already back from this event.  I'll have a separate post on the goings on there.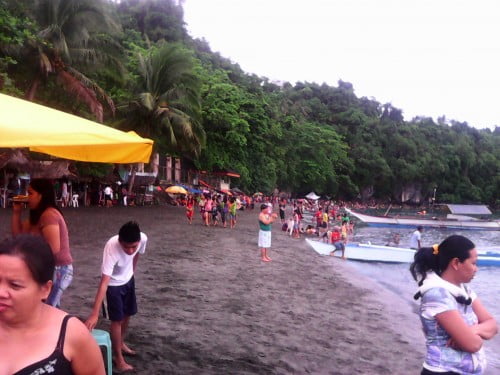 Malajog Beach in Barangay Malajog.  That's Neneng in the foreground left and Cathy to the right
—-
The next 2 days are rest days and I think we are going to need them.  On the 15th, Thursday, we are heading down to Tambis in Southern Leyte for the fiesta there.  Juvic is taking Neil along so he can see where she was born and grew up as a youngster, and of course also to help celebrate.  As of right now I am scheduled to go with them, but I'm not really sure I want to.  I probably will though because I have not gone the last few trips down there.  Besides we will probably be going to Hindag-an Falls and Forest Park again and I hear it's been upgraded since my last visit there.  I'd like to be sure to get pictures of the upgrade for y'all.  I know they were at one time talking about putting a zip line in there, but I'm not sure if that ever got done.  We'll see.
It's such a long trip down to Tambis and supposedly we are only going to stay 1 night.  I hope that, if I decide to go, that we stay at least 2 nights.  As long as it's not too humid and there is no brown out, it's not so bad staying there because we get a nice fan right on us at night.  I'm not real fond of the CR (comfort room, bathroom) she has there, but other than that, it's a really nice house.  I really like her living area.  I'll be sure to get updated pictures of the house and the surrounding area while I'm there, if I'm there.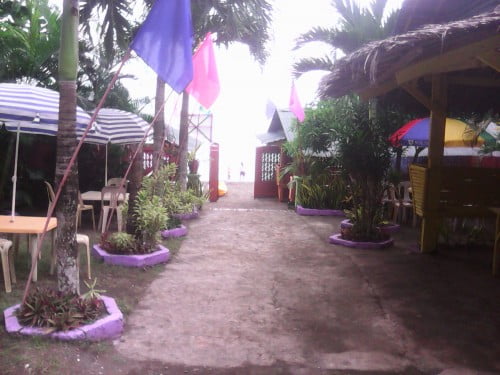 This is part of the new area of Malajog Beach.  Much nicer than the old area.  The beach is straight ahead.  That is also where the old area is
—-
My camera phone is out AGAIN.  I have the worst luck with these phones.  It seems that the screen got cracked somehow.  I don't know how though.  I don't remember dropping it.  It worked fine a couple of days ago, but yesterday it was bad.  I left the battery out all night last night thinking it just needed to be reset, but the next morning I was told it was a cracked screen.  I'm told that for that particular model, a Samsung Galaxy S4, it is one of the most expensive ones to replace here.  Supposedly the cost is around P1500 (about $35).  From what I understand, that is still not so bad compared to replacing a screen in the US or Australia.  At least those are people that I got input from telling me that.  What gets me the most about that phone situation though is that the last 3 phones I had, Lita has one, Cathy has one and Scott has one, are all doing fine.  It just seems that the phone I end up with is always the one that ends up having problems.  I'll just use Lita's phone until next month when I can afford to get the screen replaced.   She doesn't use it much anyway and even when she does it's mostly for listening to music.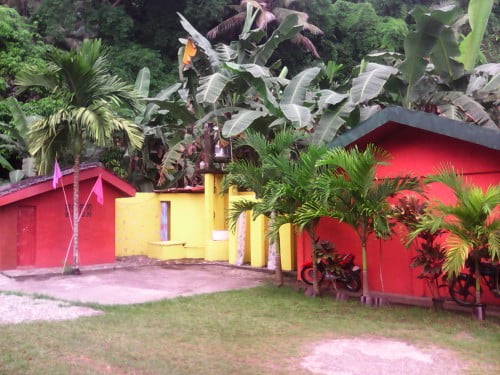 The new changing rooms and CRs at Malajog Beach.  This is in the new section where we will be sure to go from now on
—-
I will be doing a separate post for the birthday party we had today at Malajog Beach, probably in the next day or two.  I will also do a separate post for our little trip down to Tambis, if I decide to go, and it looks like I will be at this time.
I've been thinking about reposting some of the old posts on this blog.  There are several that I think people could benefit from, but they have been so long ago, the people might not bother digging down that far in the blog.  Just don't be surprised if you see a few of the old ones.  If you do see some, and they helped you, please let me know.
Salamat Y'all