Zine Entry #59 – Rhynz's Birthday Party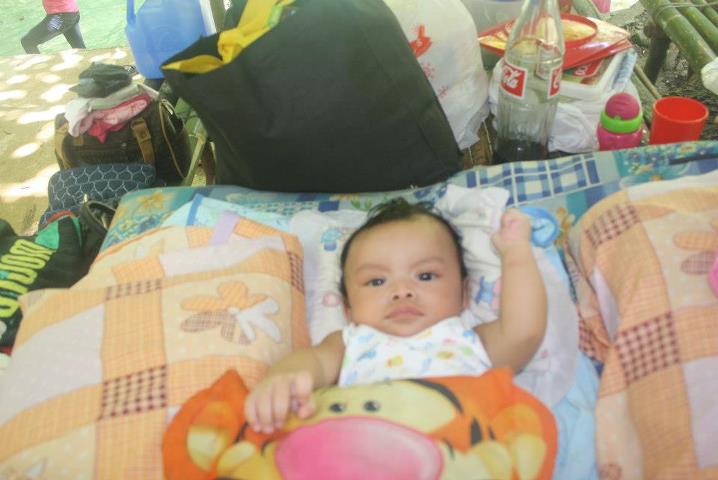 [smartads]
I suppose that if you have been reading you know that we are in the middle of a long brown out.  I just got back from downtown to turn in my phone and found out that it will have to be gone for '6 months' to get sent to Manila for repairs.  I walked home and when I told the others, no one seemed surprised that it would take so long.  You can read all about that and whatever other adventures I had at: Zine Entry #58 – New Blogs Introduced.  Now it's time to get off all that and try to prepare a delicious meal.
I created a vegetable dish yesterday and Lita said she really liked it.  Well today I'm going to do basically the same thing, only different.  This time I'm going to add more potatoes, carrots and okra.  I also cut the potatoes and carrots smaller.  I think it came out better, but Lita didn't say anything about it.  Lita will be buying some chicken for frying tomorrow.  I'm suppose to be trying to lose weight, and I have cut back some, but I'm not giving up my fried chicken.  I tell her to buy it at Monterrey Meat Shop and not at the wet market.  At the wet market they have it all in the open with flies buzzing around.  When there is meat from there, that is what is on my mind before I eat it, so my mind won't let me eat it.  Of course if I don't know, well then ignorance is bliss.
It is now Tuesday, the 19th and it is the day of Rhynz's 1st birthday party.  Rhynz, in case you forgot, is the son of Marge (Margie).  The party will be at the Girl Scout facility on, I believe, Rosales St. downtown.  I'm not sure if there will be a generator available to run fans.  If not, it will most likely be a short visit by me.
Mar yanne says that she will let me borrow her laptop with Globe Tattoo, so I may be typing out posts, long before you read this.  She says it's only good for about 4 hours at a time, but that is for sure better than 0 hours at a time.  It's times like these that I wish I had a laptop, but I never saw an outage like this coming.  Instead of getting a laptop, I always end up spending the money on something else that seems more important at the time.
I have my list of "12 Things to Learn" completed.  I hope to have them all learned by the end of 2014, but most likely I will end up with only about 1/3 of them complete and maybe another 1/3 at least looked at.  The other 1/3 will either not be attempted or for some reason it will turn out that it's just too much for me.  I guess I can give you my list and we'll see how many I can get accomplished.
1.  Sign Language  2.  Guitar 3.  Morse Code 4.  Tagalog 5.  Spreadsheets 6.  E-books 7. Web Pages 8. Keyboard 9. Drive a standard 10. Waray-Waray 11. Dropbox 12. Write music
I've got another list of "Things to do".  I'm only up to 8 on that and I have already completed 1 of those and started on 2 more.
Yesterday, via Mar yanne, I heard that the 'official' plan was to restore power here in December, this year.  It seems that it will take about 6 months to get Tacloban fully restored with power, so they are going to concentrate on the other affected areas first.  Finally someone is thinking.  I mean it's bad that anyone has to be without power, but why should the rest of the island suffer longer than necessary because of one area.  Right now I'm hoping that this rumor is the real McCoy.
Last night (Monday) I met Chris Fish.  I think that is his name.  He is an Aussie and he loves bbq.  He was out front buying and eating the bbq pork like it was going out of style.  He even bought some for the PNP and the Army guys at the check point.  He did seem to be a little drunk, but not bad.  He was still working on a liter of San Miguel though.  His girlfriend was upset at him for something, but she was talking nice with the other filipinas, plus she is really nice looking too.  I talked with him for awhile even though it was hard to understand his Aussie accent at times.  He seemed like an alright guy to me.
Okay, so the birthday party.  It was scheduled for 2:00pm and true to filipino time, it started right on time, at 3:30pm.  Oh there were people there, but none of the festivities started until around 3:30.  The sponsor of the party was Jollibee.  They charge, I hear, P10,000 to do this sponsoring.  They supply food, candy, balloons, ice cream, cake, prizes and the personnel to take care of everything.  For a party for a 1 year old, it was pretty good.  It started out with games that seemed more suited for the more enthusiastic adults, but eventually got around to games that the children loved to play.  I think the final game involving the adults was the "walk like a duck with a balloon between your legs" game.  Of course the famous Jollibee spaghetti with hot dogs was there.  That is a favorite of the children here.  Even Samantha likes it already.
I found out that the little peach/mango fried pies they have at Jollibee's are pretty good.  I plan to get some more of those.  I had 3 at the party and brought 2 more home for the next day.  Of course the party would not be complete without a visit from Jollibee himself.  Most of the children loved him being there, especially his dancing.  Some of the children were afraid of him.  The party boy, loves him.  Samantha loved to look at him and she danced when he danced, but when it came time for him to hold her for a picture, that was a different story.  She was in his arms about 5 seconds and really wanted to get away.
We just surpassed 293 hours without power.  I am hoping that the "in December" rumors are true.  There doesn't seem to be much hope left for November.
Mar yanne brought her laptop by and it worked okay, slow, but okay.  At least at first.  After the first 15 minutes or so, it disconnected from the internet and I could not get it back.  I did manage to get out a couple of messages to let everyone know again that we were not dead or harmed in any way, except being without power.
Well this seems to be a good stopping point.  Things to look for in the next post are, can we get this laptop working.  I forgot something when I turned in my phone and maybe I should have gotten it repaired locally instead of sending it in.  I've been thinking of upgrading my internet and of getting a phone plan at Globe.  I'll have some things about that in the next post also.  Some of it is frustrating.
Salamat, Y'all