Zine Entry #34 – Angeles to Cubao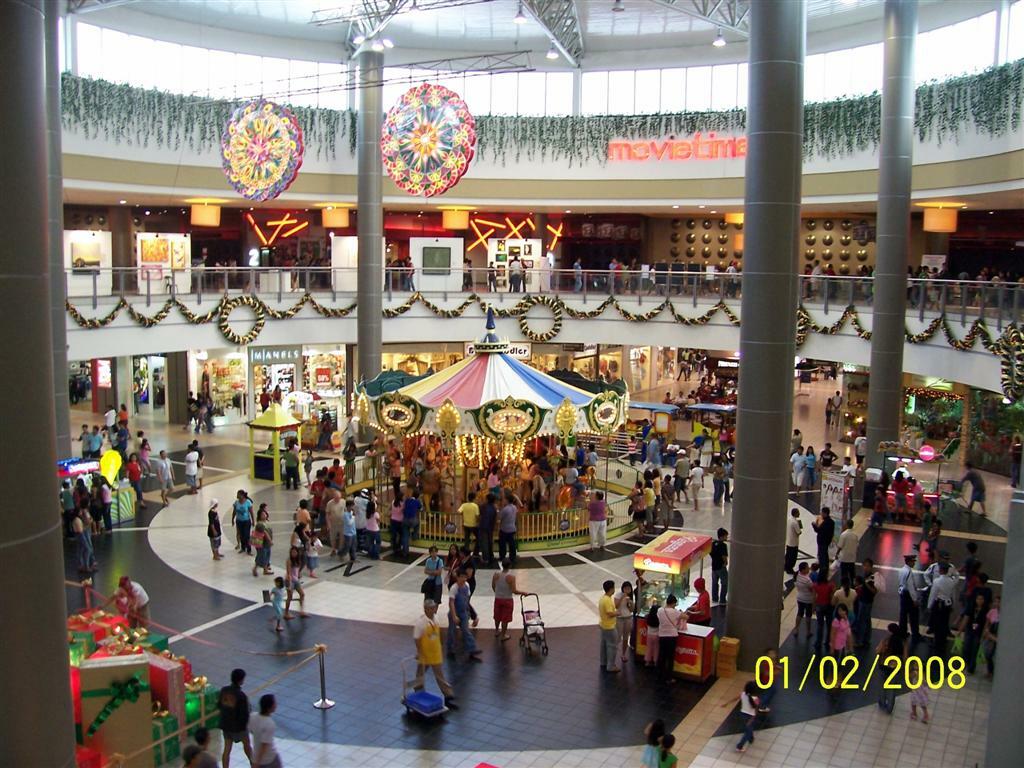 [smartads]
When you last heard from me in Zine Entry #33 – Space A and Immigration we were at the Immigration Office on Clark to find out if they did visa extensions there.  We needed to get an extension because it didn't look like we were going to be able to get out of country any time soon.
Well it turns out that this Immigration Office does do extensions.  So that was good for us.  I was wondering where all the people for the flight were, the ones that I assumed Mr. Corrigan just dropped off, but that was a secondary thing for me.  It turns out that when you are a passenger on the flight, you do not go to this immigration.  You go to the one at Clark International Airport (Diosdado Macapagal terminal).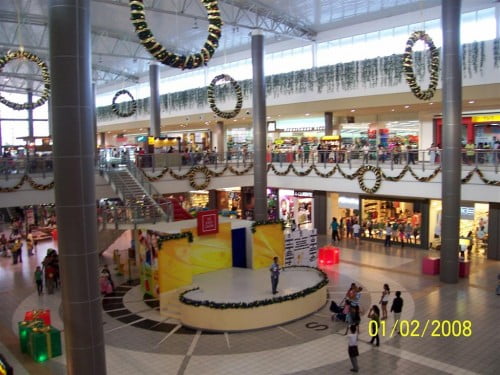 We decided to try to get the maximum 2 month extension.  For us at the time, that turned out to be the wrong move.  When you apply for a 2 month extension they automatically issue you and I-Card (Immigration Card aka Green Card), if you don't already have one.  We don't.  With the I-Card and the 2 month extension the price ended up being slightly less than P7500 per person.  Well forget that.  If we had that kind of money right now, we'd be staying here and waiting for the next flight out.  So we opted for the 1 month extension instead.  The total price was P2300 each, but no I-Card.  So that means we just paid between $55-$60 to change our required departure date from 27 July to 27 August.  So that means that next month we will have to make this trip all over again.  At least we will be better prepared for it.  Actually, as it turns out, we will be more prepared than I ever thought, but more on that later.
I have since found some information that helps explain this I-Card to me a little better.  Check it out at the Foreigner in the Philippines website.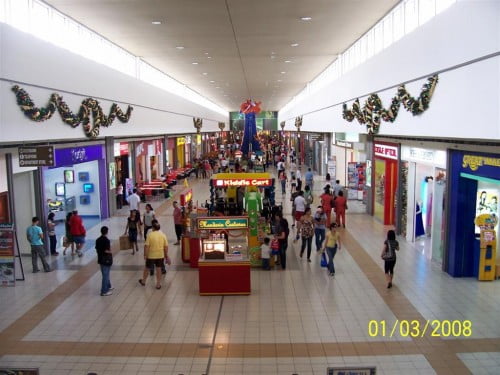 Okay so we have our extension, but it took just about every peso we had on us.  We still have some money in the bank though.  It's the dollars that we planned to use when/if we got to a base somewhere.  Since we are not going now, I'm going to get most of it out now.  It's not really that much, but it is enough for us to get back home.  It's even enough, if we wanted to, stay another night in Angeles before heading back.  That's what Lita wanted to do, but I told her we should check the bus schedule and if there was a bus leaving going our way, we should do it.  I figured that since it is not even noon yet, there should be plenty of buses still running.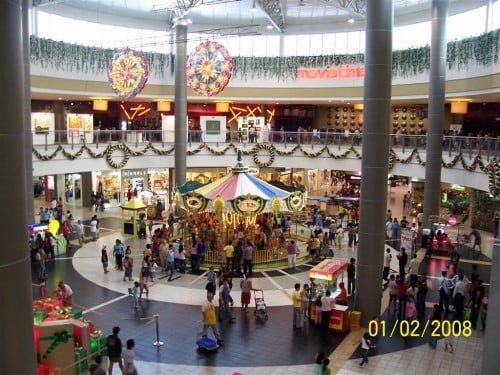 We made it to a jeepney right away after leaving the Immigration Office.  It was near empty so the guy waited on us to get there.  Of course he had to wait a little bit longer for Lita.  After arriving at the front gate, Lita decided that she was tired and would just wait there in the shade.  Then she said she wanted to go, but only because there was an old lady begging her for money and she wanted to get away.  Then of course, after getting away, she changed her mind again and just waited there.  I could see the mall from the gate, but I had my traveling clothes on, which means long pants, so it was to hot and humid to walk.  I asked the tricycle driver how much to get to the mall and he said P70.  Holy Crap!  In Calbayog, that same trip would not be more than P10.  I had little choice though so I decided to pay the extortion fee.  If I had been in my shorts, I would have walked for sure.  The same tricycle driver brought me back to Lita and took us to the bus terminal, which really was not close, and only charged us P150 for that.  It seems that their 'minimum' price is P70 and it just goes up from there.  So the total money the guy got from us was P300 (including a P10 tip from Lita).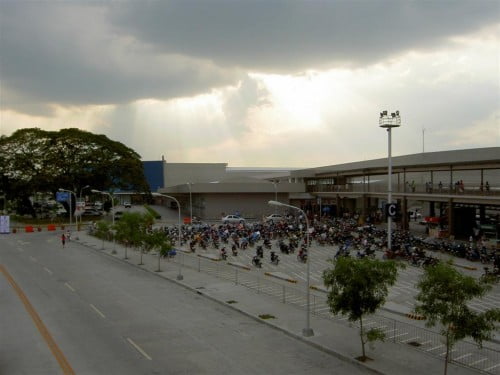 We basically opted for the Victory Liner bus because the people that showed up first to help with the luggage were working for that bus line.  We really didn't care what bus line it was, as long as it was air conditioned and was going to Cubao.  It only cost us P140 each for Angeles to Cubao.
Just so I would have more to write about in this blog, the bus broke down on the way.  It was only a few miles from our destination and at least it was at a bus stop and not on the highway.   Another Victory Liner bus came by and people poured off the bus to get on it.  We waited because with our luggage we probably would not have made it to the other bus before it got filled anyway, and it did get filled.  Also the driver and helper were working on the mechanical problem.
Within the next several minutes, more people got off the bus and decided that they would get to their destination by other means.  Now we are down to only 4 people left on the bus, including us.  Lita kept telling me to lets take a taxi, but I wanted to wait a little longer.  Finally I gave in to her and we decided to get off the bus to hail a taxi.  It was easy finding a taxi, the were all around the bus stop.  Just as the taxi was pulling up, the got the bus started again.  Back on the bus we went.  Heck, it's already paid for.  We arrived at the terminal without further incident and only 4 passengers.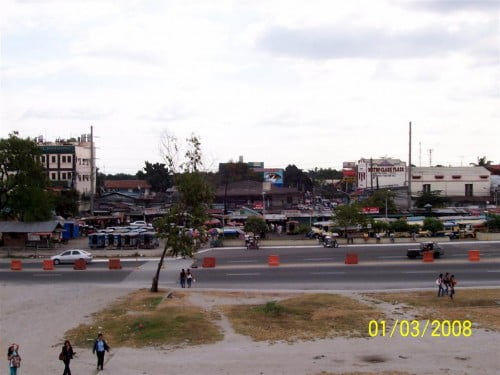 Well I said that this would be my last post on this trip.  I lied.  I have 1 more to go.  Instead of repeating previous pictures of mine, I'm going to get some pictures from Buhay Korea.com.  They are only pictures of in and around SM Clark Mall, but at least they are different.  The remaining pictures I have are still suited for the last post.  I just had more to say then I figured and didn't make it to the time I took the pictures.  I'll start the next one with our return trip and the few experiences we had during that journey.
Salamat, Y'all
My Google map of the Calbayog City Hotels that I have been able to find online
Calbayog Expat  (Facebook page)
http://www.buhaykorea.com/2008/01/11/sm-city-clark/