Zine Entry #33 – Space A and Immigration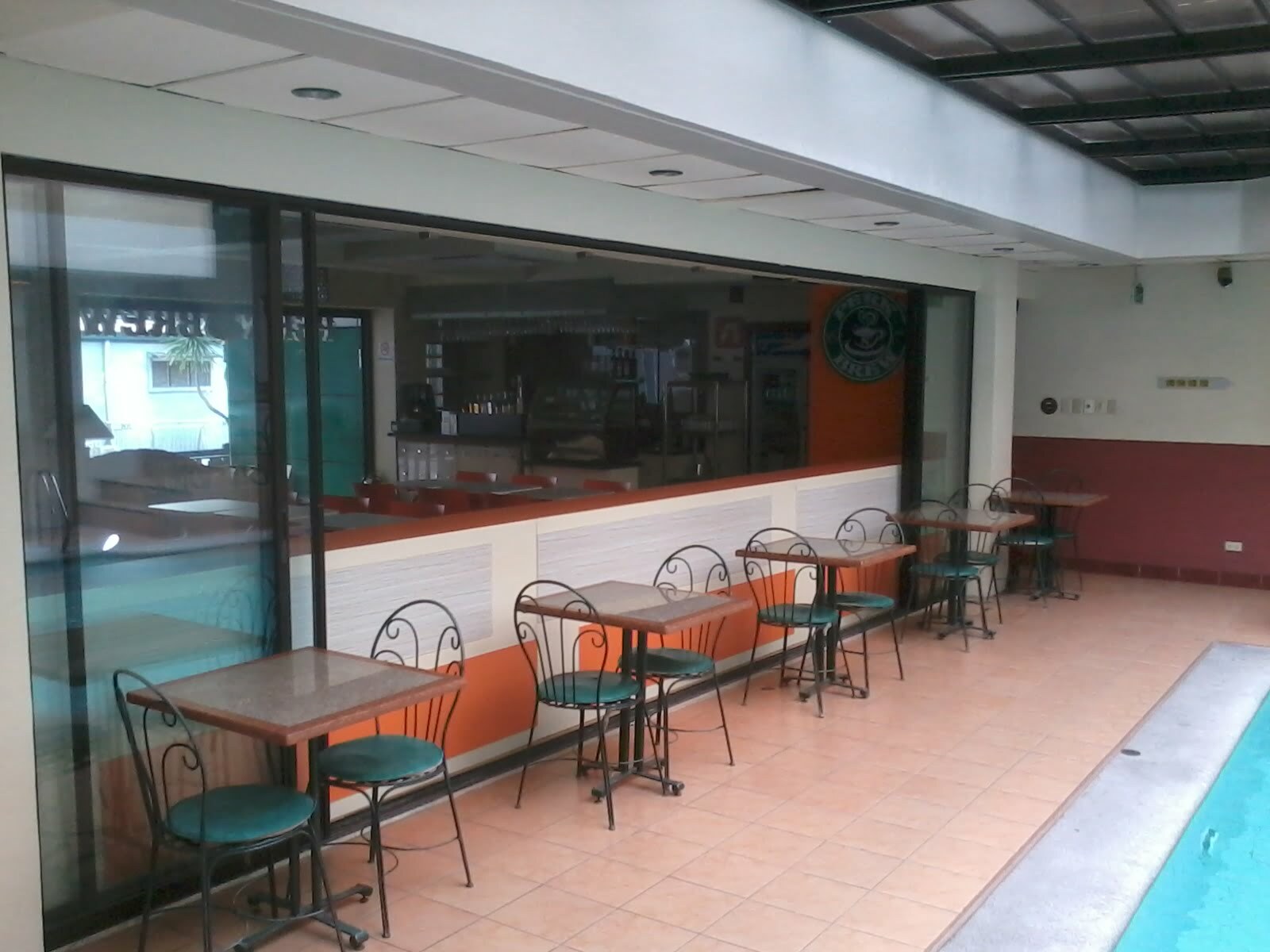 [smartads]
We were just going off to bed at the end of  Zine Entry #32 – Closer to Possible Flight Time getting ready to head to the Haribon Terminal the next morning for hopefully a couple of seats on a flight to Kadena.  I wonder if we made it?  Since I am about out of pictures from the trip, I will put in a couple of duplicates on this post, but with comments.  The rest of the pictures I have are better suited for the next post, which should be the last in this series.
Well as I predicted, we were well awake before the wake up call.  I will say that the front desk was prompt though.  They called right at 0600.  Since Lita had everything packed already, all we had to do was get in our traveling clothes (staying optimistic), pack our sleepwear (if any), double check the room and head out.  We decided to go out to the front desk early just in case the driver was already ready to go.  We were not scheduled to leave until 0645, but I figured that if we get to the terminal early, it won't make a difference.  Within a minute of being at the front desk, the driver showed up and he was ready.  We paid the P500 at the front desk and he went to get the car while we waited up front with the luggage.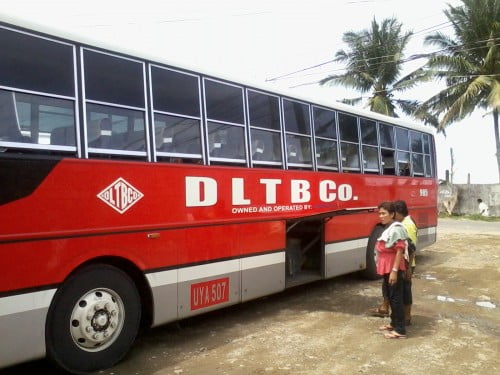 We made it to the correct place with very little trouble, which was a relief because the last ride we had was to the wrong place.  I explained to the driver that we plan to recommend the DM Residente Hotel to expats coming to the area, and I will be putting all my experiences on my blog, so it might be good to remember exactly how he got here.  He might be needing it again.  He agreed with me.
We went to the little checkpoint window and signed in, as all visitors must do before going into the area.  Then we began our little approximately 1/8 of a mile walk to the Haribon terminal.  It was early so it wasn't as hot as last time and it was not raining, so it wasn't so bad this time.
Remember now there are only 8 seats available for this flight.  We walked in and there were already 2 sets of luggage there.  I didn't see anyone inside though.  I told Lita, that so far it's looking good.  Well it looked good for about 5 minutes.  Then a family came in with 5 children.  A couple of minutes after that another family with 2 children.  All this is not looking good for us being Cat. VI and a newly sign up date of only 6 July (4 days).   I was told that I had to sign up again because the policy now is only 45 days on the list, instead of 60 days, as I planned.  According to my calculations, we should have been way up on the list and not due to expire until 22 July.  Anyway, there was still hope, but just a lot slimmer chance.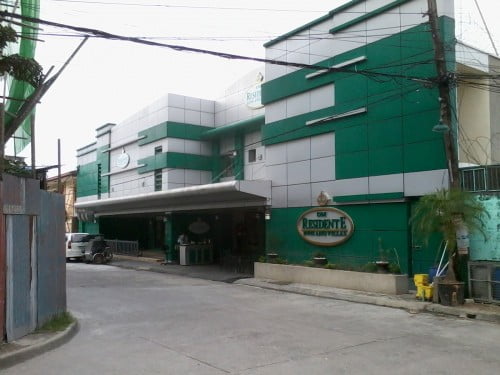 Well our name did not get called.  We were not able to get out that day.   The family with 2 kids got called and a few other retirees that had further back sign up dates than 6 July.  I went over to look at the schedule and the next possible flight was on 18 July.  That's still 8 more days and we really can't afford to hang around here for that long, especially for only a 'maybe' we will get out.  We just don't have the money for it.  We were told that on 21 July a flight going to Kadena 'should' have plenty of seats for everyone.  But that's 11 more days, so there is just no way.  So what to do?
Talk about being stuck between a rock and a hard place.  We had to be out of country by 27 July, but we can't stay here long enough to wait on the next 'probably' flights.  That's when the thought of visa extension popped into my head.  It's a temporary solution, but it gets us somewhere.  I figured that if we could get a 2 month extension, then we could be better prepared in September than we were this time, since it was our first time trying to do this out of Clark.
Of course we do not know where the Immigration office is.  Thanks to Mr. Corrigan we do have an idea though.  Time to walk again.  As we are walking, we see Mr. Corrigan with a van full of the people that got selected for the flight.  They are going, yep you guessed it, the the Immigration office.  I was hoping that they would stop for us, since Mr. Corrigan knew we were going to Immigration.  However, he did not stop and the van looked like it was pretty full anyway.  Surely not enough room for both of us and our luggage.  I realize that those passengers have priority over us anyway and Mr. Corrigan is just doing his job.  So we continued to walk.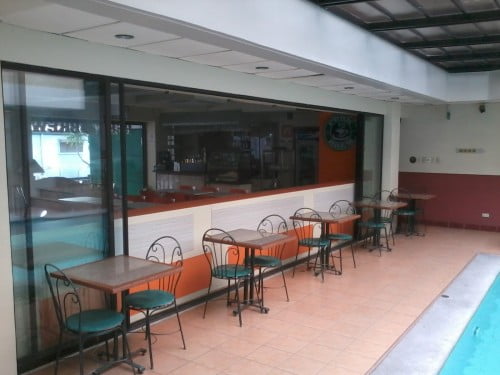 We made it back to the security gate (where we had signed in) and Lita needed to rest.  A short break was okay with me too, because I was hauling all the luggage.  We rested for only about 5 minutes and started off again.  We only got about 50 feet when Mr. Corrigan, with a now empty van pulled up and told us to get in.  Remember he knew we were going to Immigration because I told him our plans when I asked him were Immigration was.  At the time none of us even knew if the Immigration office here actually could do the extensions.  We didn't see we had much of a choice to at least try.
Okay I want to give y'all the directions to the Clark Immigration Office.  It's not so hard if you have the directions.  In fact, it's down right easy.  You go through the main gate and stay on that main road until you get to the Jollibee.  Now Jollibee is a bit hard to see because it is behind a lot of trees, but it is there on the left.  You turn left on the road right before it and on the right you will see signs pointing to the Immigration office.  See!  Easy!  In my mind I had it all complicated, but it is not complicated at all.
So what happened at the Immigration office?  Do they do extensions there?  What kind of paperwork do you need and what kind do you have to fill out?  How long do you have to wait for it?  What is the price (if they have it) and what options do you have?  All these questions will be answered in the next post.
Salamat, Y'all