Zine Entry #30 – Clark & Angeles
[smartads]
So when I left off in Zine Entry #28 we were in the SM Clark Mall looking for a place to have lunch.  Some of the places have menus out front so we stopped to check out a few of those.  We got almost to the end of the food court.  Lita said she was getting tired so I told her to pick one and we'll go in there.  She decided on the Congo Grille.  It was one of the places that had the menu out front and a hostess came out to talk to us as we went by the first time.  I guess Lita saw something on the menu that she liked or wanted to try.  What she ended up getting is a bowl of soup with things in it I will not eat.  She also got some linguini with shrimp on it.  It was way too much for her to eat, so she ended bringing about half of it home.  Picky me?    I ended up with some country fried chicken and fries.  It was about half a chicken, a bit more than I thought.  I'm picking the restaurant next time.  Lita bought a root bear to drink (Mug in a can) and I got the unlimited iced tea.  At first it was hard to get them to refill the glass, but they caught on after I starting staring them down.  I ended up drinking 6 or 7 glasses, I kind of lost count.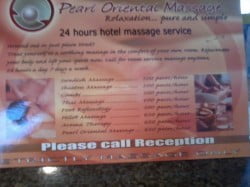 After eating we decided to go to the SM Hypermarket there in the mall to purchase some lotion, Listerine and another notebook.  If you recall, I left my notebook and my Retired in US Air Force hat on the bus when we got off in Angeles.  Getting another notebook is easy, but remembering everything and having to write it down again, was a bit harder.  I also really like that cap.  It's the only cap I ever wear, or wore.  I'll have to see what I can do about getting another one.  Anyway.  After that little bit of shopping in the first Hypermarket that we have ever been in, it was time to go back to the hotel.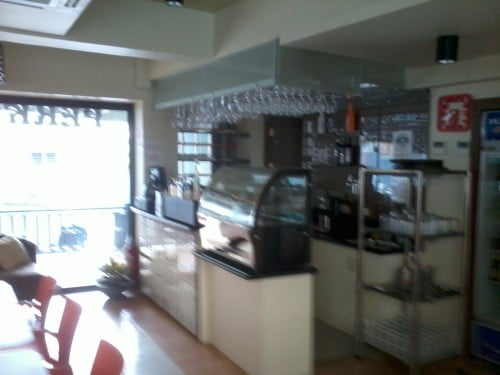 The tricycle driver that brought us there and Lita talked when he dropped us off and he was suppose to be back to pick us up at 3:00pm.  He was not there.  We waited until 3:15 then decided to take another tricycle.  Of course that did not end up being the best choice we ever made.  I asked this tricycle driver a couple of times if he knew were the DM Residente Hotel was.  He said, "Yes".  Turns out he didn't have a clue.  He never even heard of it.  Of course we don't know the lay of the land very much at all, so he just drives around looking for awhile.  He stopped twice to ask other tricycle drivers and evidently they had no clue either.  He ended up taking us to a couple of wrong places before we finally got the right one.  I remember going by the hotel we stayed at the first night to get to this hotel.  I made sure I told Lita to NOT give him extra money because he had to drive around a lot.  It's not our fault for that.  I'm glad that she agreed with me on that.  I think she gave him a little extra anyway.  She's such a softy at times.  The ride from the hotel to the mall was P60 (Lita paid P70).  For this usual ride she paid the guy P100.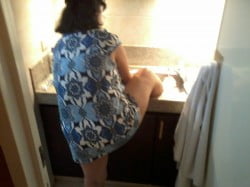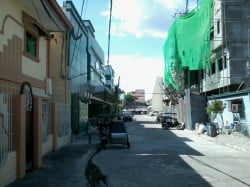 On a little side note: I don't know why they charge so much for tricycles in Angeles.  Does it cost that much more to live there then it does here?  I can ride a tricycle from the downtown area to my house, which is about 1 mile, and the driver only expects to get p10, although I usually pay P20.  Most of the fares in Angeles seem to be P60 to P70 and it's not more than a couple of miles to any place that we went.  A jeepney ride from on Clark to the front gate, about 2 to 3 miles, is only P10.  I think the tricycle drivers have a scam going or something.  They would never survive around Calbayog City.
To try to avoid the lost tricycle problem again, I got a card from the front desk that has a map on the back of it.  It has the exact address and a diagram.  It's only 2 blocks from the most talked about place in Angeles City, Fields Ave.  You would figure that would be a cinch to find.  More on that later, probably in the next post, but I hope you are not expecting the problem to be resolved that easily.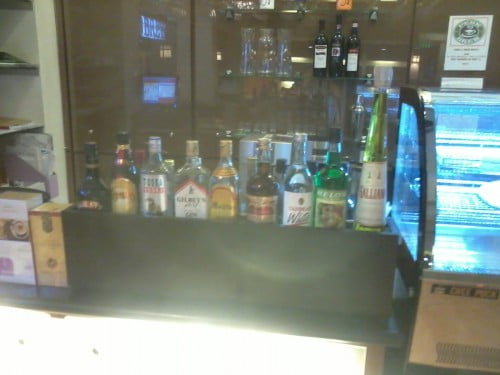 After a while of watching TV, relaxing and taking a nap, I ordered a ham & cheese sandwich from the little restaurant practically right next to our room.  I ordered Lita some rice and she finished the food that she brought home from the Congo Grille.   After I brought Lita her rice and while I waited on my ham & cheese, I decided to drink a San Miguel (P65 per can).  All they had was the ones in a can unless you wanted to drink San Mig Light and that ain't happening with me.  They also did not have any Red Horse, not even in the can.  I'd rather have my beer from a glass bottle, but if that's all they have I'll just have to live with it.   The lady in the restaurant tried to get me to get the Light, but I told her that I don't drink it because it taste so much like water to me.  I might as well be drinking water if I get one of those because water is less expensive and better for you.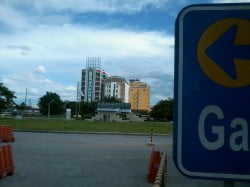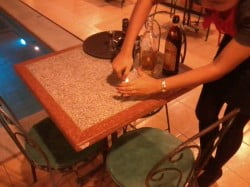 After getting my sandwich I brought it to the room, but I left it there for later.  I went back out and had another San Miguel.  As I was drinking it I was talking to the lady there and come to find out that she is also the bartender.  She seems anxious to make me a B-52.  I have never had one, but it has 3 of my favorite liquors in there Kahlua and Baileys Irish Creme along with some tequila.   I decided that I would try it the next night since I had already had 2 beers and am not made of money.  I think she was anxious to make it because it's one of those drinks that you set on fire when you drink it.  It only cost P55 so I figured it was worth a shot.  They also have a screwdriver on the drink menu for P45.  I'm sure I'll be testing her mixing abilities soon.  Stay tuned for that because you just know that things did not go too smoothly.
Salamat, Y'all