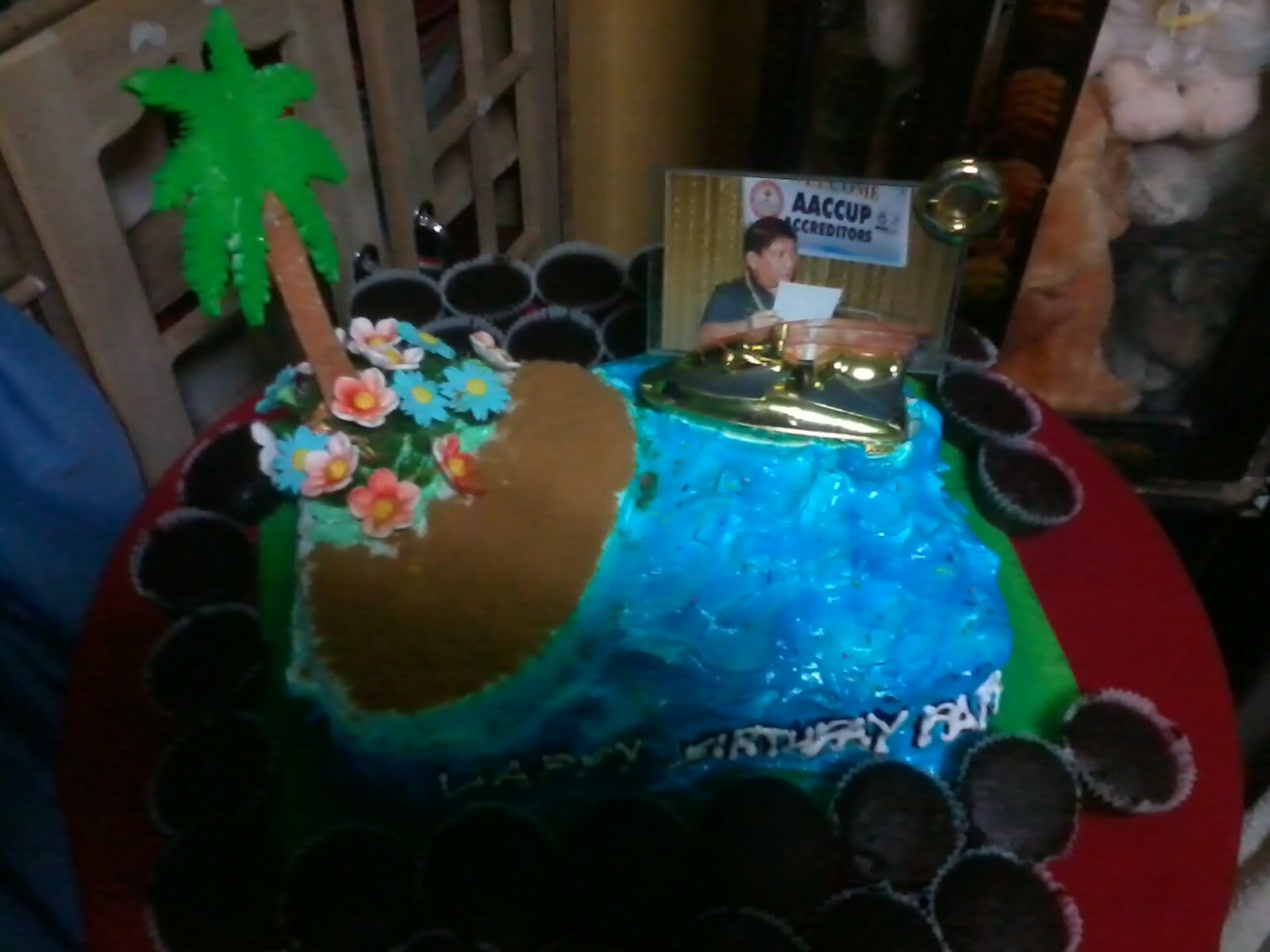 [smartads]
On the evening of Monday, 17 Jun, the Our Daily Bread Bakeshop that is across town, was robbed.  No one was killed or even hurt because no one was in the bakery at the time.  The person taking care of the bakeshop locked the door and went to her house across the way to go to the CR.  When she returned the lock was broken and all the money was gone.  The thief also took some Spanish bread and 2 bottles of Mountain Dew.  I know it's not a laughing matter, but I thought it was a bit humorous that no Pepsi was taken.  I thought that because I don't particularly like Pepsi, but I drink too much Mountain Dew.  Things are back to normal again for the bakeshop though.  I'm just glad no one was hurt, even though I don't even know the lady running that bakeshop.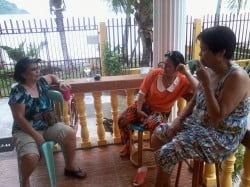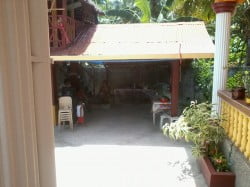 On the evening of the 19th, we went to Mar's house for a party.  It was Mar's 56th birthday party.  It was a nice little gathering, as the parties that Mar and Ludy have a hand in usually are.  I talked Mar into opening 1 of his bottles of wine that has been around his house for awhile.  It was some more of that strong red wine, but the whole bottle got drank anyway.
On the morning of the 23rd, I walked downtown to do another video of one of the streets.  I decided to do south to north and the left side of Rosales Blvd.  It's one of the bigger streets (hence the Blvd) and I plan to do those one side at a time so I won't be swinging back and forth across the median.  Any hoot!  I turned the video portion on on the phone and began.  When I finished, I turned it off, just like I thought I did for the Navarro St video.  I then switched it back to camera and took a picture of the progress of the (what they are now calling) Centro Department Store (versus Centro Mall).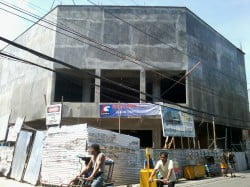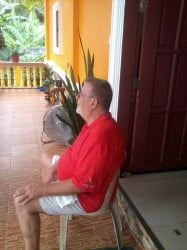 Right before I took the picture, Saddam showed up with his tricycle and asked me if I needed a ride home.  I was going to walk, but I figured that most likely, since it was so muggy, that I would be looking for a ride before I got home anyway, so I just went ahead and rode with him. When we got back, he wouldn't let me pay him.  I told him that it's not a problem, because he can't make any money giving free rides to anyone.  But he wouldn't hear of it.  I'll find a way to get the money to him some other time.
When I went in the computer room to upload the video, it wasn't there.  I'm thinking, "Crap".  Since it was very sunny out, I figured that maybe the video never even started.   I would just go back in a day or so and redo it, making for sure positive that it had started recording.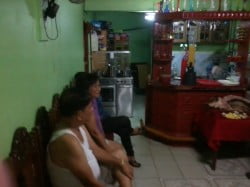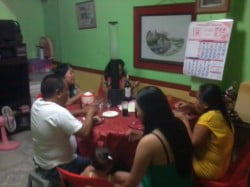 I'm still having problem with the phones around here.  Right now it's my cell phone though.  I had P100 loaded on the sim card and only attempted to make a couple of calls, neither of which went through, but now it says that I only have P1 left on the card.  When I go pay my Globe Internet bill at the beginning of July, I will ask about that and see what's going on with it.  I don't see why they just can't have it set up like in the US and we can just pay monthly, no buying loads stuff.
Well crap again!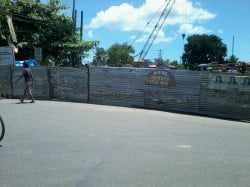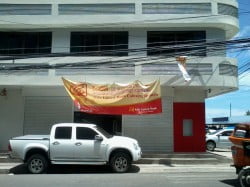 I went downtown on 25 Jun to record Rosales Blvd again.  I made sure that it was recording before I started AND I could see the red light blinking this time because it was quite as bright as it was on Sunday.  I did the same as last time.  I stopped it, switched it to camera and took a couple of pictures.  Well the pictures are there, but the video is not.  Now, although I remember doing this on the first video of Navarro St, I have discovered what the problem is.  When I get to the end of the street, I have been pushing the same button that I pressed when I started the video.  That only pauses the video.  When I switch to camera from there, it doesn't save the video to the gallery.  There is a smaller button below that larger button that I need to press.
I found out because, while sitting at the computer at home afterwards, I turned on the video and figured it out then.  The short little video I took in the computer room was actually saved to the gallery.  So I guess I will be going back downtown to try again.  I might do a different street and come back to Rosales later.  The people on that street might think I'm a bit strange for having to record it 3 times.  I may do Nijaga St next.  It is the street with most of the more popular expat restaurants on it.
I'm sure glad that I wasn't downtown on Tuesday to use the ATM machine.  There were dozens of people outside of Metro Bank and most of them looked like they were waiting on the ATM.  It was the same scene at Land Bank, about a block away from there.  I don't know what was going on, but it sure was crowded.  I asked Juvic, but she didn't know either.  I would have asked Titing, because he probably would know more about that, but he wasn't around when I returned from downtown.
I still have a backlog of pictures and will be trying to get them on as fast as I can, but that will mean that some pictures, most in fact, will not be associated with what I have written.  I'm sure it's something you can get over.
Next week, probably 4 July, Lita and I plan to head towards Clark to try to get a flight out.  We are not picky about where we go, but most of the flights go to Okinawa.  Some go to Yokota, Osan and Guam also.  We will take any of those.  We are leaving here via bus.  It will be my first bus ride in the Philippines since that rabbit bus back in 1984.  I'm not sure if I will be able to get another Zine post out before then, but I'll keep a record of the trip like I did for the Texas trip.  We should not be gone long, but it mostly depends on how soon we can get a flight out of Clark, if we do at all.
Juvic sent me a link to a resort and, when she sent it, she told me it was close to Calbayog.  I looked it up and it looks really nice, but it isn't close to Calbayog.  In fact it is barely in Samar.  I figured I'd go ahead and include the link here though because it does look like a place that you could relax at and forget about all the troubles in your life.
http://www.caluwayanresort.com/
Salamat Y'all