Zine #75 – Facebook Group Party
[smartads]
I guess it's about time to stop procrastinating.  Lately I have not really felt like typing a long post, but the notes are starting to accumulate, so I better get one out.  I've got enough notes for at least 2 posts considering I like to ramble a lot.  It's been 2 weeks since my last entry and you can read it right here.   I think I will be putting just the "here" for the link to the previous posts from now on.  I have been putting the whole long name, but that started looking tacky to me, so time for a change.  Even now I'm waiting for "Hello Darling" (Conway Twitty) to finish playing before I continue with the post.  Procrastinating.
You know I'm never going to lose any weight if these people keep forcing me to drink Red Horse.  How do they force me?  It's easy.  They pay for it.  How do you like my misleading title to this post?  You can probably tell from the pictures on this post that I need to get out and take more pictures.  I also need to do another video.
—-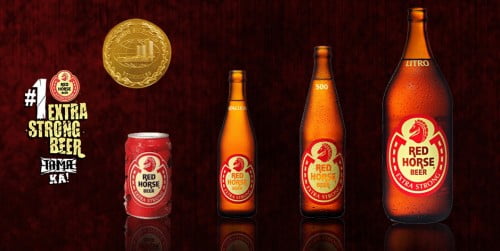 —-
That little kitten we had (Gato) died.  He did look sickly, but not really any worse than most of the kittens/cat around here.  He was eating and drinking so I really didn't think much about it.  He did meow a lot, but since I don't understand cat, I didn't know what he was saying.  Lita now says, "I don't want anymore pets", but we'll see.
On 22 March we had a party at Warren's new house.  It was a nice home warming party for meeting and talking with other expats because there were several of us there.
The next day was Poppa's 92nd birthday party.  All 5 of his children were here for the party.  Bebie came up from Tambis with a female friend and Jun arrived from Tacloban with his wife Luz, son Jhunnel (and wife Tintin).  Dean and Cristina stopped by for the party also.  Dean and Cristina tried some of the chicken pepper treats that I like so much.  They both liked them, especially Dean, and they were already talking about making some at home.  Him being an Aussie, he'll probably make them on the barbie.   That's barbeque for anyone that isn't in the know about such things.
—-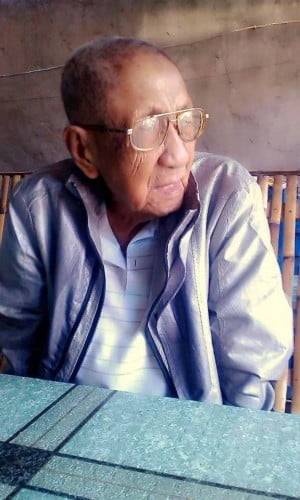 Poppa on his 92nd birthday
—-
On the morning of 24 March, I tried to change something on the blog and locked myself out.  I had to send a message to my host, Rich in San Antonio, to go in and take care of it for me.  I was unable to get online all day that day, but I seemed to have survived.
About now is when I found out about Saddam and Julianne's 9 month old baby that died.  I decided to put a request for donations on the blog and ended up getting 3 donations.  Two of the donations were via PayPal and the last one was in person.  I'm not giving out any names of the ones that donated because I'm not sure if they want their name published.  The amount of money received was more than I anticipated from only 3 people.  Saddam and Julianne were pleasantly surprised.  I was also surprised when I found out that they are living in Tambis, not here.  We still sent them part of the money, then later some more of it.  We were going to send it all, but it seems that they will be moving back to Calbayog after a 10 day mourning period, so we figured the money would best help them while they were here.  In addition to the donations, we also gave them some money, so did Bebie.  I know that whatever the total amount is, it's not worth losing a baby.  Life must go on though, so these donations will help them relieve some of their burden.
—-
Ciriaco Hotel pool & future gym
—-
I was pretty inactive for about a week, but busy with information on the 1st of April.   I verified with the Ciriaco about their "Special rates".  They are still using those special room rates and will be using them for the entire year of 2014.  I also got one of their little fliers and noticed a couple of changes on it.  I updated my Ciriaco Hotel page to reflect the new information.  They also informed me that they are still waiting on the equipment for their fitness center.  You would figure that being the largest hotel on the entire island, they would have some kind of clout for getting these things faster.  They are still blaming Typhoon Yolonda for the delay.  That excuse is getting old, fast.
—-
Space A Travel Program
—-
Now, in addition to my personal Facebook page, I have 2 more pages.  One being a post for expats living here in Calbayog and the latest one being for people to discuss Space A travel and more specifically, to discuss my UJ Space*A Info blog.  Here is a link to each of those Facebook pages, but be advised that they are both closed groups and only if you qualified will you be allowed to join.  So if you are an expat living in Calbayog (or soon will be living here) you can join the Calbayog Expat Facebook group and only if you are Space A eligible, and show it on your Facebook page, you can join the UJ Space*A Info  Facebook group.   I am the only Admin for those groups, so I will be checking.  I also do not allow advertising in those groups so that is a plus.  I get tired of seeing the groups that have ads sprinkled throughout them.  When/If I see an ad on the site, I will delete it and ban the person that put it on there, no chances.  One time and you are gone.
—-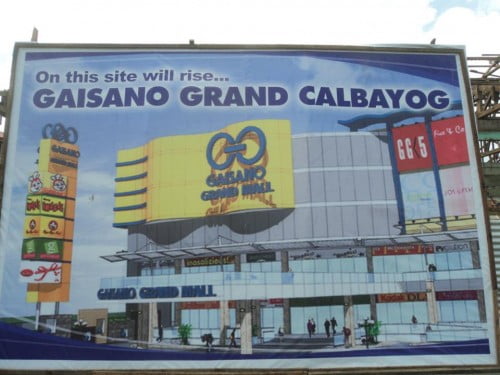 Gaisano Grand Calbayog
—-
Last item for this post is a story from the rumor mill.  Supposedly some of the houses down from us along the highway are going to be torn down.  They will be making room for the Gaisano warehouse.  From what I initially heard, 3 or 4 houses down from us, on our side of the road, would be demolished for this.  That would be between us and the cockfight arena.  Next to the cockfight arena they are putting in a road.  Of course rumors fly like birds around here.  They are everywhere.  Sometimes they land and then sometimes they just poop on your head.  So, in other words, I'll believe it when I see it.
Salamat Y'all