Zine #40 – Clark and Angeles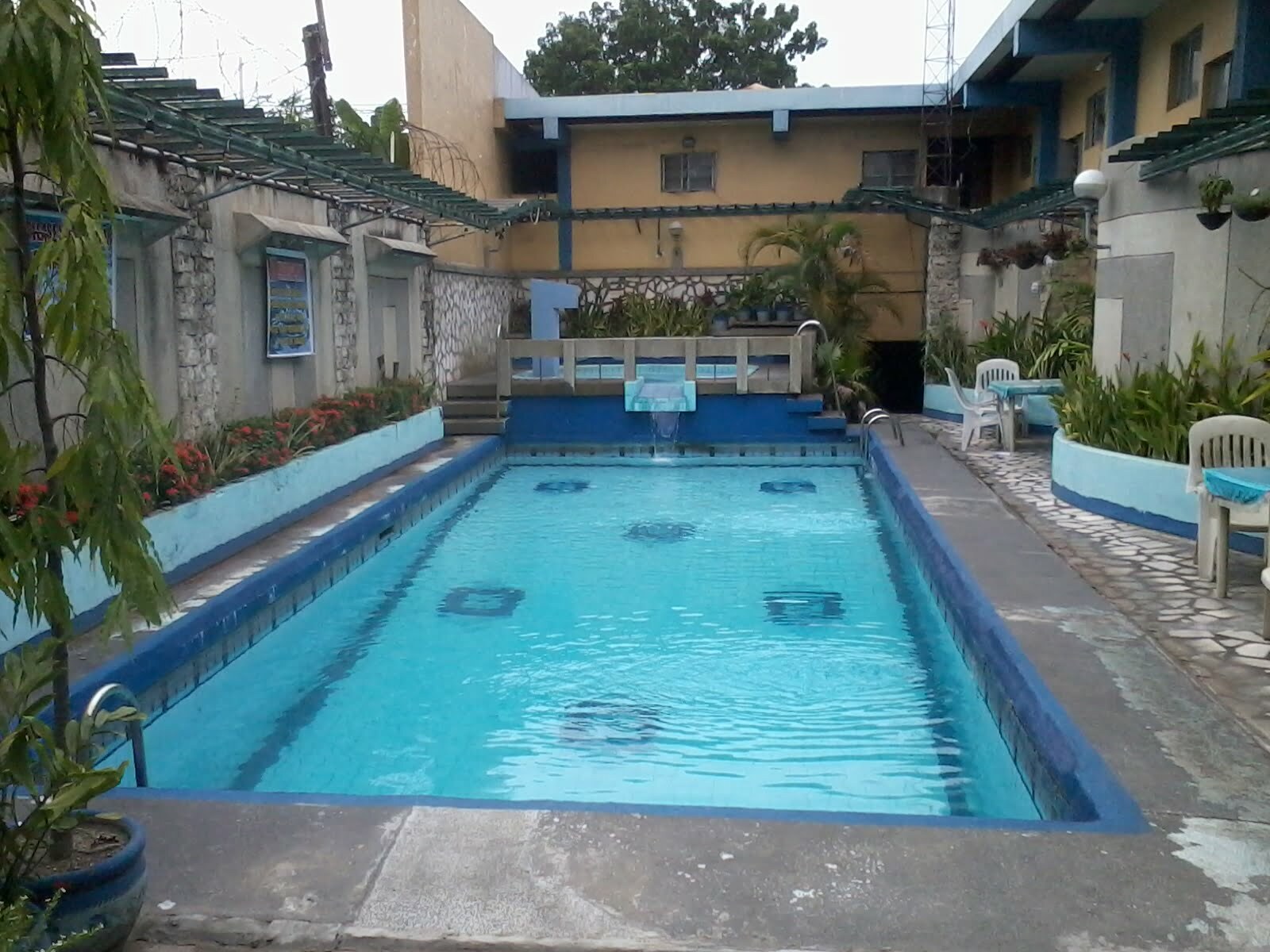 [smartads]
At the end of the last zine post Zine Entry #39 – Angeles and Clark, I think I gave the impression that we were retiring for the evening.  Actually I should have continue for another paragraph before ending that post, but too late now.  I'll just do that now.
Still on 7 Aug and around 6:00pm, we ordered a pizza from the hotel restaurant.  It was an Hawaiian pizza because that is my wife's favorite and I couldn't get them to make it half Hawaiian and half Supreme or Pepperoni.  It only cost P250 and it tasted okay, not really good and no where near great.  After I ordered that pizza, one of the other expats there starting talking about Yellow Cab Pizza.  By the time Lita and I had gotten the pizza and eaten it, he had just received one of their pizzas.  He let me look at it.  It looked so much better than the one that we just finished eating.  I put, "Order from Yellow Cab Pizza" on my agenda before we head back home.  I'm thinking to buy a family size pizza and letting whomever at the hotel wants a piece to get one.  Supposedly their family size pizzas are like a large and small pizza combined.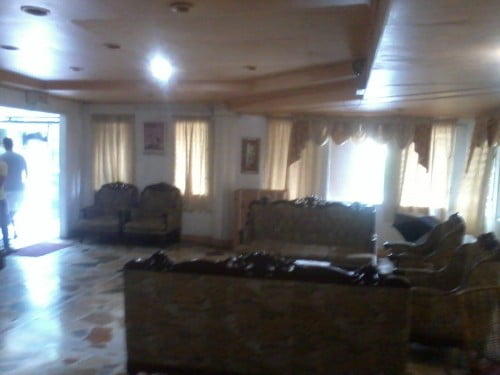 Okay, so now it is the next morning (Aug 8th) and we were once again up and out front before our 0630 wake up call.  We had an even smaller breakfast today.  I only had a BLT and a bottle of water.  Shortly thereafter the car arrived and we headed out.  This driver also knew exactly how to get to the Air Force City gate.  By now I also know how to get there, so that should no longer be a problem.  Again, like yesterday, there was no one in the office to sign us in.  We just showed the security guards our military IDs and told him we were heading to the Haribon terminal and he let us through.  They are pretty familiar with us by now anyway.
While walking to the terminal you come upon a vehicle gate.  One of those that they have to raise for the vehicles to go through.  Usually the guards just raises the gate to let us go through, but not today.  There was a young guy on the gate today and he informed us that we had to go around.  Well it's really not that much further, but I don't understand why he wouldn't let us through.  Even when we go around we still come out in the same area that we would have been in by going through the gate.  I was just trying to save Lita a few steps because she doesn't like walking too much.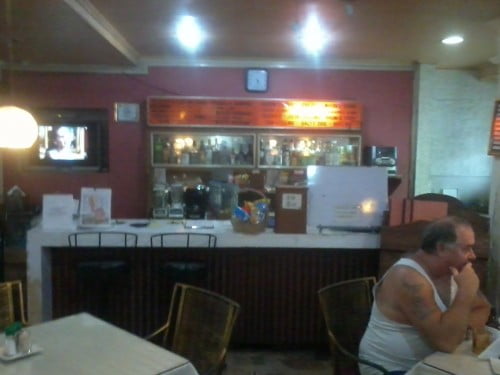 At the terminal, since we were so early, there was only 1 other person there.  Now when I checked last night, there were for sure 12 seats on the 2 departing flights this morning.  So, so far things looked good.  Then as the time gets closer, people start pouring in, people dragging children with them.  Most likely all these people with children have priority over us for the flights.  Overall 21 people showed up for the 12 available seats.  Being a category 6, at the bottom of the totem pole is not good at this point, but you just never know.  If we can just make it to Cat 6 we had signed up early enough that we just might be able to squeeze in there, because within each category they go by sign up date.  So we waited, just in case.
Another thing that helps is that families must fly together and on the same plane.  There are only 2 small planes, so if the family name comes up wrong in the order, then they won't be allowed to go.  Of course the lady with the most kids (3) is the first one on the list.  There goes a good chance.  Well to make a long story short, we didn't get on.  After he called all the names of the people to get on, he called the rest of us up to let us know, "Maybe next time".  I asked him who would have been next on the list and, yep you guessed it, we were next.  There were 12 seats and we were #13 and #14.  The only way that could have been worse would have been if we were #12 and #13.  Remember, families have to fly together.  So back to the hotel we go.  That 13a Visa is looking better and better each day.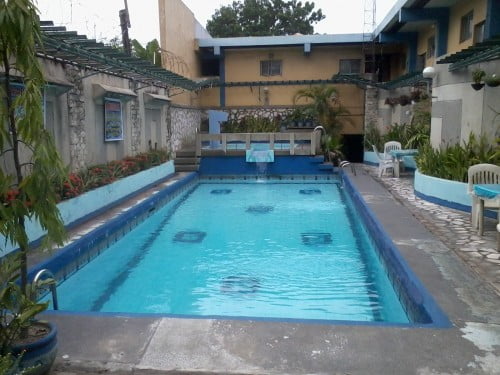 When we got back to the hotel, Lita went back to sleep again, like she normally does when she gets up so early.  Me, well I'm too upset to sleep.  I get on the computer and send a message out to all the expats that I have on my Facebook, fretting my frustration.  Not for any particular reason, just fretting to someone that I think would understand just how upsetting it can be.
One of the guys, Gary B, who just happens to be in Angeles, offers to let us stay at his house until we get to try for the next flight, which is on the 12th.  That was very nice of him to offer that.  After talking with Lita, we decided to take him up on the offer, but not until tomorrow.  We had already paid for the night at the hotel.  Besides, Gary is married and I don't really like to intrude on people in their homes.  That flight on Monday has a maximum of 7 seats, so as long as no families show up, Lita and I should be #1 and #2 on the list.  As long as there are seats, what can go wrong?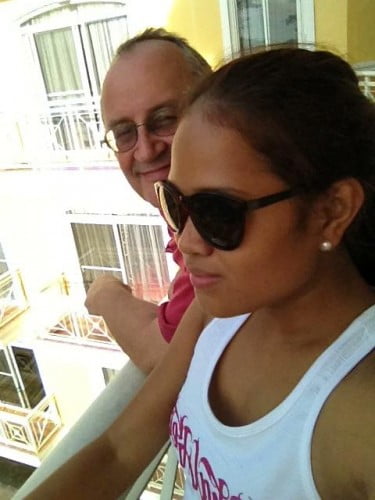 So still at the hotel for now, we had lunch around 2:00pm.  We ordered a BLT, salad, chicken noodle soup and seafood soup.  We shared the salad, but Lita didn't like her seafood soup.  Since we were going to have to pay for it anyway and Lita really does not like to waste food, she gave it to the security guard.  He was happy to get it.
I have a fantasy football draft that was suppose to be last Monday, but since I am the Commissioner of the league (and with fair warning), I moved the draft date back to this Monday, thinking we would already be in Kadena and I could take care of the draft there.  Right now though it seems that if we get on the flight on Monday, I will not only miss that draft anyway, but also another draft that I have later that day, depending on how long the flight to Okinawa takes.  Of course if we don't get on, then I will be able to take care of both of them from the computer in the lobby here.  Since they only have 1 computer to use, I'd have to hope someone was not on it though.  Of course getting on the flight is more important than the fantasy football draft, but I'd sure like to be able to swing all of it.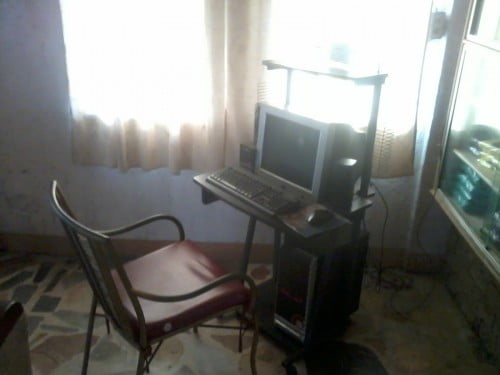 Okay, so this time I did make it to the end of the day.  I will begin the next zine post starting on Friday, 9 Aug.  It's a day that I will remember for the rest of my life.
Salamat, Y'all