Zine Entry #39 – Angeles and Clark
[smartads]
If you read the last Zine post: Zine #38 – Cubao to Angeles then you will know that we are sleeping and soon will be getting ready for our first attempt, second trip, to try to get out via Space A from Clark.
We have a wake up call at 0630, which we probably won't need, but just in case and we have scheduled a car to take us to Haribon Terminal at 0700.  Showtime is not until 0800, but I don't like to take chances and if I'm going to be waiting anywhere, it's going to be at the place that I need to be.  The cost of the car (w/driver) rental is P350.  That is P150 less than just about anyplace else that I have heard about in the area.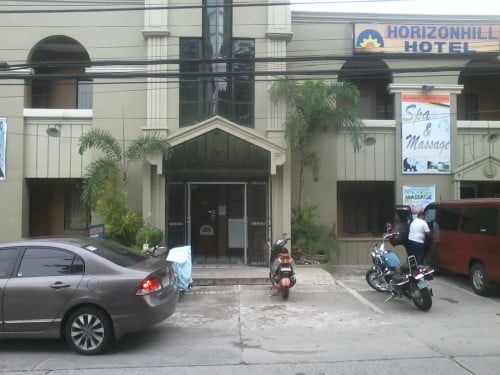 So on Wednesday morning, 7 Aug, we were up at 0530, way before the wake up call, as I figured.   We got ready and went downstairs by the front desk to double check that the car was still coming.  It was.  Since we were so early we decided to go ahead and eat some breakfast.  Not wanting to eat too much before a plane trip, Lita ordered a Filipino breakfast and I ordered a western omelet with a side of ham.  We both enjoyed our breakfast.
The car arrived a little early and we were ready, so we went.  Unlike the last time we tried to get to Haribon terminal, and got a little lost, this time we went straight to it.  We still had to make the short walk from the gate to the terminal though because the guards would not let the unauthorized car through the gate.  It's not raining, it's early, there's no sun and the walk is not so long anyway.  Of course I have to tote most and sometimes all of the luggage in that short walk.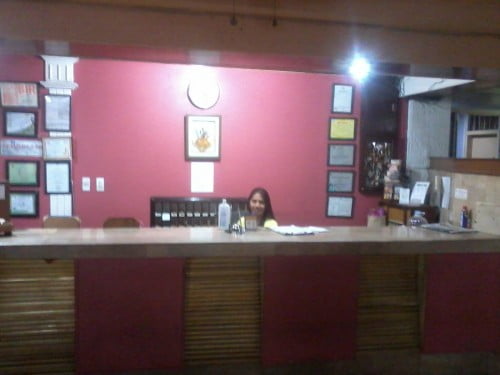 So we are pretty early, so no one else was there yet.  Eventually someone else did show up.  He was trying to get to Guam, which is the second (and last) flight on the schedule.  So we waited, but no one else showed up.  It got to be 0800 (showtime) no one showed up, not even the guy that does the roll call for the flights.  After 0820 and still no one arrived, I convinced the other guy to call Mr. Corrigan (the guy) to find out what was going on.  As it turns out, the first flight (ours) did not have any seat available.  The second flight to Guam, was cancelled.
Lesson learned:  ALWAYS call the night before a flight to make sure that the schedule has not changed.
Sometimes I'm a slow learner, but that is one thing that I will not forget to do again.  We wasted time and money getting there only to have to go right back to the hotel.  The time was not that big of a deal, but the money was.  The were holding the room for us, just in case, so at least that part of the ordeal worked out for us.  Actually it turned out really good because since our room was not cleaned yet, they moved us to another room on the first floor.  Lita does not like all that stair climbing.  There is no elevator at the hotel, but it's only 2 floors.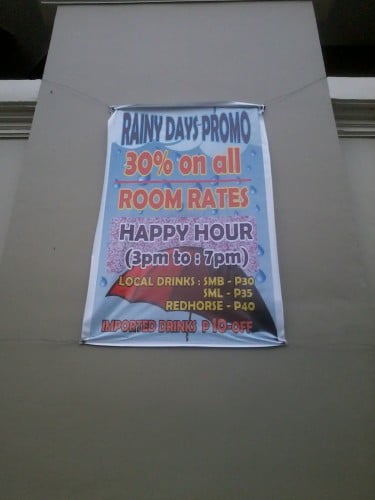 After returning, Lita went back to sleep.  I decided to sit out by the restaurant on the bar stools and had a beer (San Miguel (SMB)).  Yeah, it was a little early, but I was frustrated.  There was a guy sitting a couple of stools down from me and we got to talking a little bit.   Come to find out that he also lives in Calbayog.  Just as soon as he told me that, I knew what his name was.  I said, "Ahh!  So you're Derek Smith then".  He was taken back a bit, but recovered pretty quickly.  He said, "Oh, so you're John, John Wayne, John Wayne Jackson".  Yep, that's me.  I was told that he would be at the hotel by another friend in Calbayog (Pete Fredrickson).
We talked for a little while, but since we didn't get out, I needed to get to the VFW and see about getting a PO Box.  Derek explained to me how to get there and off I went to see if I could figure it out.  I did get a little lost.  I stopped a couple of Aussies to ask if they knew how to get to there, but they had no clue what a VFW was.  I almost gave up, but decided to continue just a little bit  more.  As I was walking a tricycle driver asked me if I needed a ride.  I said that it depended on how far away the VFW was.  He said it was the next corner and down 2 blocks.  I told him thanks and that if he was still there when I was finished at the VFW, I'd get a ride back to the hotel with him.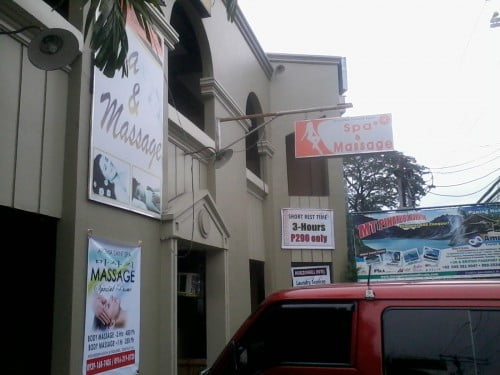 I got a couple of pictures of the outside of the VFW and went in.  When you walk in you are in the restaurant portion.  I hear they serve some really good chicken fingers there.  I located a Mr. Cliff Wilsey (whom Pete Fredrickson also told me about) and he got me to the correct place to get my PO Box.  We did get a PO Box with a FPO address, which was exactly what I wanted.  It only cost P140 per month too.  If you pay one year in advance, you get 1 month free.  I so wanted to try out the restaurant, but I didn't want to do it without Lita.  I thanked Mr. Wilsey on the way out and head back to the hotel.  That tricycle driver was not there anymore, so I ended walking all the way back to the hotel.  I don't mind the walking, but I was wearing flip flops and the ones I had on are not good for walking.  I should have brought the other pair.
When I finally got back to the hotel and into the room, Lita was just waking up and was hungry.  So we went to the hotel restaurant to eat because she didn't feel like venturing out to another restaurant.  Lita ordered a salad, that I had to help her eat, and some pancit.  I decided to get the chicken cordon bleu.  Again we both enjoyed our meals.  I'll have to order that again sometime.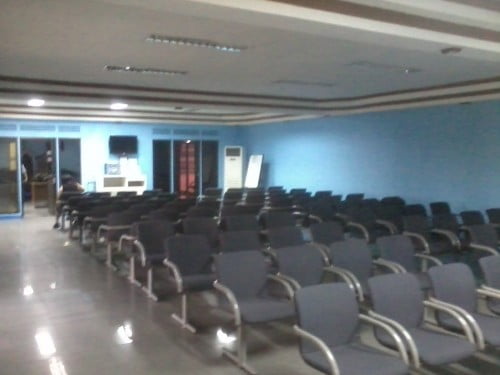 Something I would like to slide in here about the rooms.  The rainy day special for the deluxe room is P826 and the standard room is P765.  The only real difference I see in the rooms is that the standard does not have a refrigerator and there is no dining table.  The dining table is small anyway.  We can do without a refrigerator anyway.  Although they do stock it pretty well if you are not in the mood to venture out of your room.    They charge you for whatever you eat/drink from there, but the prices are the same as they are at the restaurant downstairs.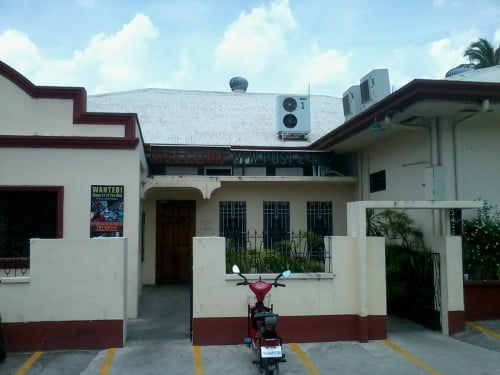 So, as for the Space A, we will start all over again tomorrow.  As per Lesson learned, I will be sure to call Mr. Corrigan tonight to make sure that the flight is still leaving tomorrow and that it will have seats.  We have never had this much trouble getting a Space A flight and we hope our luck changes back to good tomorrow.  I already know the answer, and so do a few others, but most of y'all will have to wait until the next post.  Until then.
Salamat Y'all