The Texas Trip – Winding Down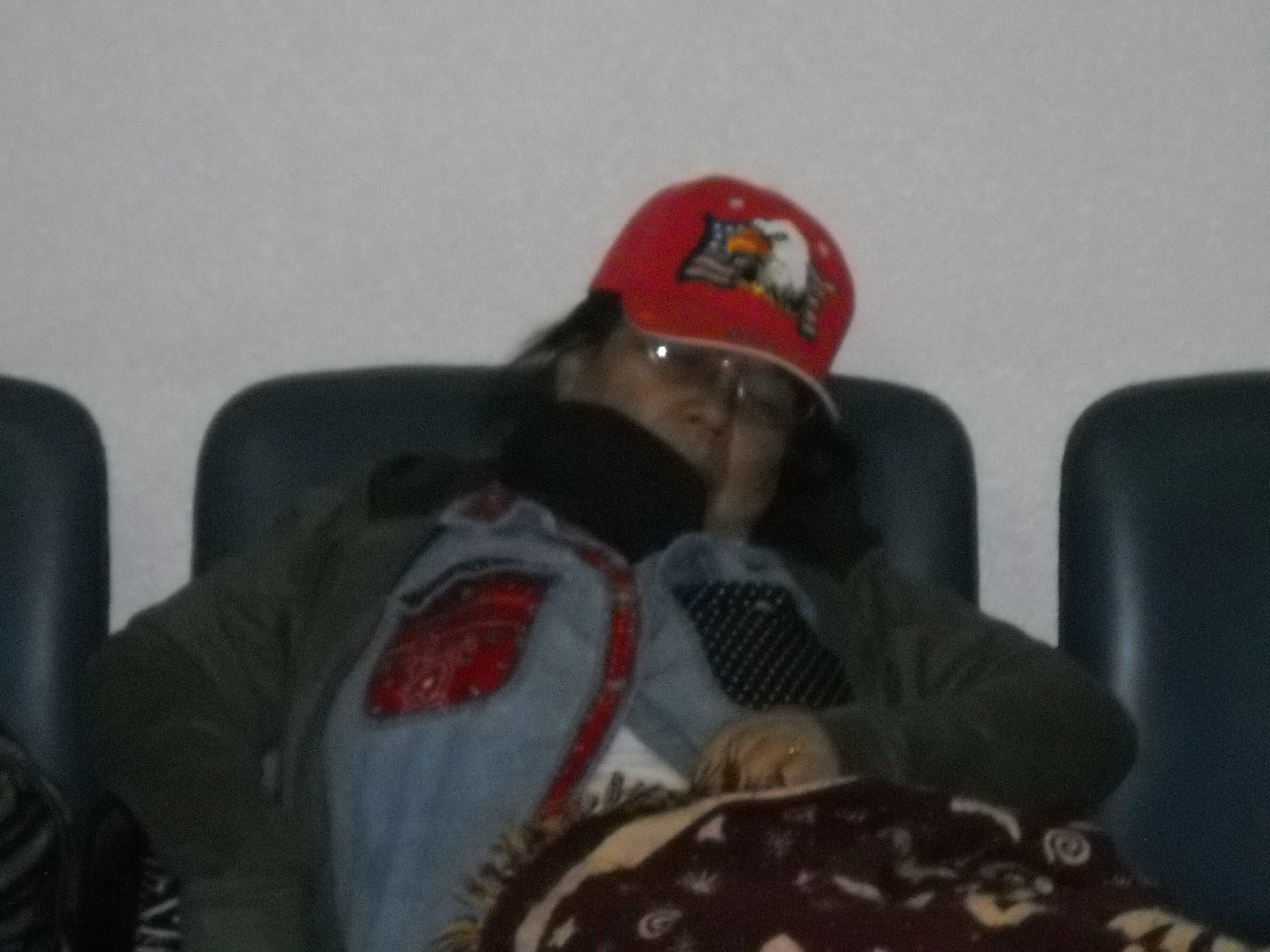 [smartads]  So the car we have been using is now no longer available.  We only have about 4 days left, but I don't know about y'all, but I have to have a way to get around.  We have been invited to a couple of places to eat before we leave and I don't want to miss out on that.  Not because we are food addicts, but because since we have to eat anyway, this saves us a little bit of money before traveling back.  Although we do have a little bit more money for the return trip, there is no telling what you will encounter when traveling Space A.
My mother talked to my Aunt Rita (her sister) and got her to let us use her vehicle for the rest of the week.  It was just sitting there anyway.  My Aunt Rita doesn't not have a drivers license and neither does her son (yet).  He is not even in town at this time.  I don't know why my Mom didn't mention this truck to us before, maybe because I already told her we would be getting the other car, but his one turned out to be a Chevy Z71 pickup.  The inspection and insurance are current and she says all it needs is an oil change.   I know that beggars can't be chooser, but I hoped it wasn't a POS.  It wasn't.  Besides the fact that the interior was cluttered with trash, it was a sound truck and the gas tank was full.  If we would have had this truck earlier than maybe we could have used it for some of the things in storage that we gave to relatives.  Oh well, I guess if they really wanted the things in storage, it's good that they come pick it up themselves.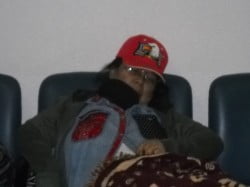 My sister, Wanda, decided that she wanted to take Lita and I out to eat.  Good for me.  Lita fell and hurt her arm this morning so she didn't feel like going.  So just Wanda and I went.  We went to Jason's Deli in Temple.  I got a 1/2 sandwich with soup and salad bar.  I had my favorite soup there, the Tortilla soup.  She also bought Lita some of her favorite soup there, the seafood gumbo.  In addition to that she also bought our brother a ham and cheese sandwich.  It's the first time that Michael has had a sandwich from Jason's and he thought it was a mighty fine sandwich.  A couple of days before we went to Jason's Deli, we had a thunderstorm and lightning hit the main generator at the local water plant.  All restaurants were not allowed to use the tap water and no yard watering was allowed.  So at the restaurant we used plastic eating ware and paper plates & cups.  Since no water included no fountain drinks or ice tea, I just got a bottle of juice.  I also 'borrowed' some onions from the salad bar to bring to Lita.
Well I did it today.  I bought the Greyhound Bus tickets to Sacramento.  Neither of us have ridden a bus for as long as this ride will be, so it will be another adventure for us.  I guess we will find out if it is one we are willing to repeat later.  We figured we started our adventure with our first long distance Space A ride, so we might as well continue the adventure and do something else that is out of the ordinary since we can not get a Space A flight out of Fort Hood.
We are hoping for a short stay at Travis AFB, so we will spend as little as possible.  It's the fear of the unknown ahead of us, but we are jumping in with both feet.  I figured it is no less than our trip here.  We had little money coming and unsure of what would happen.  That worked out pretty well.  At least heading back we have more money to do things with.  We will still probably have to buy the airline tickets from Seoul to Tacloban and I still will be unable to purchase them in advance because of the uncertainty of the Space A, but I just know that things will work out somehow.
Last night we had dinner at our son's house.  He bought and cooked a fine meal of T-Bone steak, rice and salad.  We also had some coconut cream pie.  The grandson's have change a bit.  They are not all quite as rowdy as before.  At least they were not while we were there.  Well all except 2 of them, Jesse and Joshua, they were still a bit on the rowdy side.  Our youngest grandson, Nico, is getting tall.  He is already taller than a couple of his brothers and he looks like he will be catching the others soon enough.   We are hoping to get back there on Sunday, the day before we leave to have another dinner and to visit again.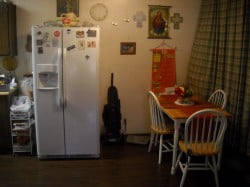 I was just looking through my notes and I noticed that I've got a lot of things repeated, kind of.  I do repeat, but it's additional information that I did not mention the first time around.  I'm just going to follow my notes, so if you think that maybe you've read that already, well maybe you did, but not in as much detail, probably.
On our final doctor's visit, 11 July, the doctor told us that things looked good, except that we both could do with losing some weight.  He said that Lita should lose about 15 pounds and well I needed to lose about 90 pounds.  That's 6 times what Lita needs to lose.  I already knew that I needed to lose weight, it's almost a life long thing with me.  The bottom line though, is that now we are clear to go back home.
I looked up all the information that we would need, found all the connections and had it all covered.  Wrong Again!  But more into that later.
First of all I never got to travel to see my best friend in Leander (some best friend I am).  I'm glad that he came up that one time to see us.  We also never got to see our son our grandson's again before we left.  Last minute things just overwhelmed us because we didn't think of them until too late.  It's cool though.  I'm thankful for the time we did get to spend together.
Back to the Greyhound Bus for a bit here.  We were suppose to be leaving on Sunday July 16th, but the ticket price was $482.  If we waited one more day, the price was $340.50, so we waited.
So on Monday morning I returned the pick up truck to my Aunt.  I didn't fill the tank back up, but I told her that I would send the money to her via my Mom and she would give it to her.  I wanted to keep as much money as possible for our trip because of the unknown.  Dad, along with Mom, drove us to the bus terminal in Temple and after we said our good byes, we waited to see what adventures laid in store for us next.  I guess y'all will have to wait also because this is the end of this post.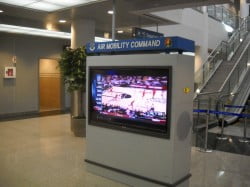 Salamat Y'all
Interesting Knowledge:  Massed opposing armies fight each other along a front. The fighting continues for days, and millions die. This is not trench warfare among men. The armies are the weaver ants of African forests. The ants are so fierce that when the battle is resolved and the boundaries of the opposing colonies have been fixed, a "no-ant's-land" exists between them, where ants from each side do not dare to enter.
August 11 (in History)
Monday 11, 2003:
Jemaah Islamiyah leader Riduan Isamuddin, better known as Hambali, is arrested in Bangkok, Thailand.
Wednesday 11, 1999:
A total solar eclipse visible from Europe and Asia.
Friday 11, 1995:
Three people are killed when a TTC train hits the back of a stationary train near Toronto's Dupont Station.
Sunday 11, 1991:
1991- The three original Nicktoons, Doug, Rugrats, and The Ren and Stimpy Show make their debuts on the Nickelodeon cable channel.
Tuesday 11, 1987:
Alan Greenspan becomes Chairman of the United States Federal Reserve.
Friday 11, 1972:
Last United States ground combat unit departs South Vietnam
Tuesday 11, 1970:
A trademark application by the Van Brode Milling Company for the word Spork was published by the USPTO.
Thursday 11, 1966:
John Lennon holds a press conference in Chicago excusing himself from the "Jesus affair"
Wednesday 11, 1965:
Race riots (the Watts riots) begin in Watts area of Los Angeles, California
Thursday 11, 1960:
Chad declares independence
Saturday 11, 1956:
Jackson Pollack Died in car crash East Hampton, NY
Monday 11, 1952:
Hussein proclaimed king of Jordan
Saturday 11, 1951:
René Pleven becomes Prime Minister of France
Wednesday 11, 1943:
First Quebec Conference of Winston Churchill, Franklin D. Roosevelt, T. V. Soong and William Lyon Mackenzie King begins.
Saturday 11, 1934:
Federal prison opened at Alcatraz Island
Sunday 11, 1929:
Babe Ruth becomes the first baseball player to hit 500 home runs in his career with a home run at League Park in Cleveland, Ohio.
Wednesday 11, 1920:
Soviet Russia peace treaty which relinquished Russia`s authority and pretences to Latvian nation and territory for all time. In 1940 the Soviet Union unilaterally broke this Treaty and occupied Latvia
Monday 11, 1919:
Constitution of Weimar Republic adopted
Sunday 11, 1918:
Battle of Amiens ends
Thursday 11, 1898:
American troops enter the city of Mayagüez, Puerto Rico during the Spanish-American War.
Wednesday 11, 1858:
First ascent of the Eiger.
Tuesday 11, 1711:
The first race meeting was held at Ascot
Thursday 11, 1492:
Alexander VI is elected Pope.
Thursday 11, -480:
The Persian and Greek fleets also fight the indecisive Battle of Artemisium.
Sunday 11, -3114:
On this date in the proleptic Gregorian calendar begins our current era in the Maya Long Count Calendar.