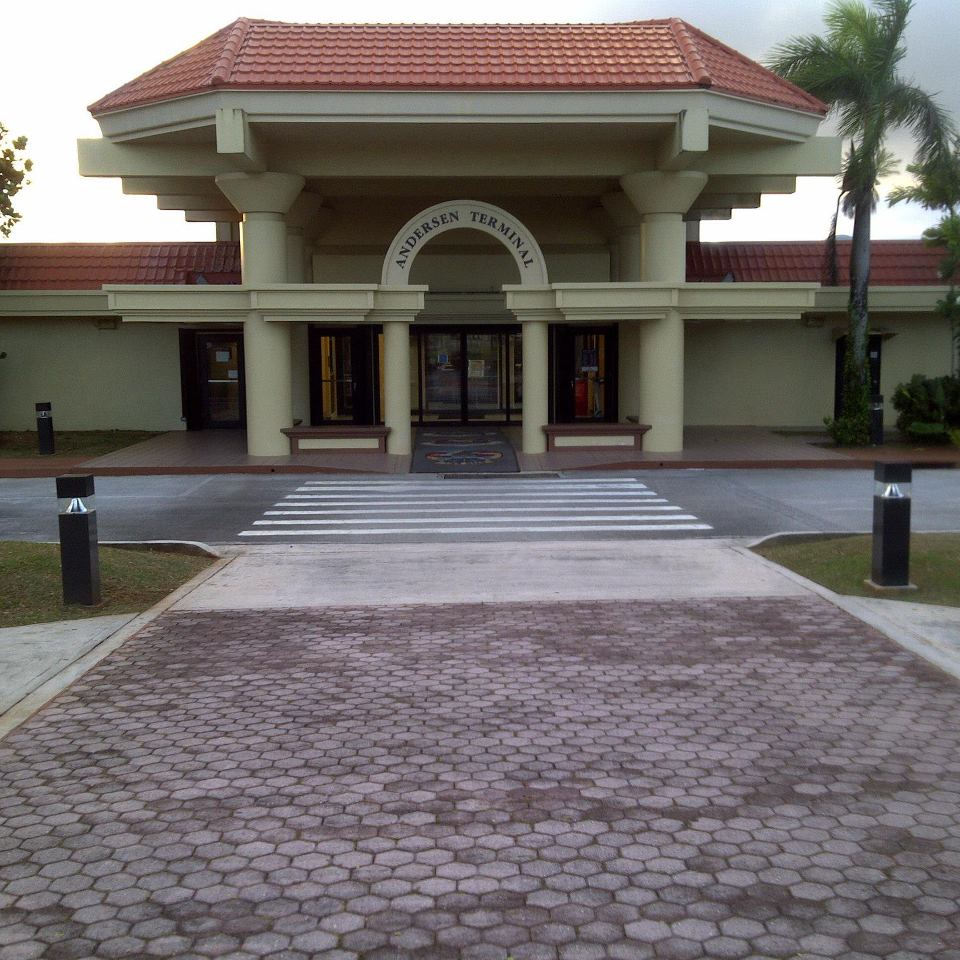 [smartads]
Here are the links to the previous 4 posts of Journey into the Unknown, in case you need to catch up, you have a question or just for any silly old reason:
The next morning, not too early, we had a nice breakfast and headed out for our first trip on a Naval Base.  Guam is not a huge island, but it's not so small either.  I don't remember how long it took us to get there, but it looked pretty much like an Air Force base, except for all the water and people running around in Navy uniforms.  
We went to the BX and Commissary, then we went by the Subway at the BX complex for lunch.  It's been a long time since I was at a Subway.  I believe I ended up getting the Subway Club sandwich.  
After leaving there, we had to find a place to changed our Philippine Pesos into US Dollars.  There are a couple of banks there that will do it, but you must be a member of the bank.  The only real place we could find was at Ruston Money Exchange.  It wasn't the best rate, but it wasn't so bad and, like I said, it was the only place we could find.
After that, we brought the ladies back to the apartment and Randy and I went to a place called Horse & Cow, a club.  It was a nice place to just hang.  I think that if I was not so big, I probably would have tried out their mechanical bull.  Most likely I would have fallen with a few seconds, but what the heck.
After we left there we went to an outside restaurant called The Beach.  It was nice there.  We had a very cute waitress also.  We drank a few beers there and talked about things.  Then we had to head back to get the ladies because they had things to do for the day.
Teri had to go by to pick up her new bowling ball that was getting the holes put in it.  After she got it, we all decided to go try it out.  I even bowled, kind of.  I haven't bowled in like 24 years, so it wasn't pretty.  I even fell once, but Randy didn't have his camera ready, so too bad.  I did get better as I went along, but still nowhere near the 150 average I used to have.  I think my high game was game #3 and it was like 117.  The first game I don't want to discuss.
After that we went back to the apartment, rested and then we all went out to The Beach.  I had this thing they call Extreme Nachos that is supposed to be difficult to eat.  I didn't see a problem.   It was a long wait to get a seat there at night time.  It's right next to a beach though, so it was nice enough to just look.  I didn't see our waitress from earlier in the day.  
As for the flights, well they kept changing around.  It started out as 3 flights with a possible 116 seats that turned into 1 flight with a possible 53 seats.  That would be leaving the next day.  Randy & Teri were kind enough to bring us to the terminal early the next morning and we did end up getting on that flight.  We are on our way to Hickam AFB in Hawaii.
The next post will continue from Hawaii.  It's the only place on this trip that we did not have a friend to stay with.  It didn't turn out too bad and I did get to go to Subway again.  Until next time.
Salamat, Y'all