[smartads] Since the is not my best post ever, I tried to make up for it by posting a few more pictures than normal.  I hope it was enough for y'all, especially to anyone that is here for the first time, not to give up on me.  I do have much better posts most of the time.  I know this Province is not the best for waterfalls, but it sure does have some nice ones to look at.
http://www.skyscrapercity.com/showthread.php?p=76559203
Negros Occidental (Filipino: Kanlurang Negros) is a province of the Philippines located in the Western Visayas region. Its capital isBacolod City and it occupies the northwestern half of Negros Island; Negros Oriental is at the southeastern half. Across the Panay Gulf and the Guimaras Strait to the northwest is the island-province of Guimaras and the province of Iloilo on Panay island. Known as the "Sugarbowl of the Philippines", Negros Occidental produces more than half the nation's sugar output.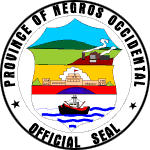 http://dinoacuna.wordpress.com/2010/07/24/the-kind-of-trouble-merly-fortu-got-herself-into/
http://en.wikipedia.org/wiki/Negros_Occidental
http://iguide.travel/Negros_Occidental
Negros Island was originally known to the natives as "Buglas". When the Spaniards arrived in April 1565, they named it "Negros" because of the dark-skinned natives they found. Two of the earliest native settlements were Binalbagan and Ilog which later became towns in 1572 and 1584, respectively. Other settlements were Hinigaran, Negros Occidental, Bago, Marayo(now Pontevedra), Mamalan (now Himamaylan) and Candaguit (a sitio in San Enrique).
http://www.skyscrapercity.com/showthread.php?t=867486&page=20
Ilog was made the first capital of the province in 1743. This was later transferred to Himamaylan. Bacolod became the capital in 1849.  The island was divided into Negros Oriental and Negros Occidental in 1890.
http://www.negros-island-real-estate.com/map-negros-occidental-philippines.htm
Hits @ 0000 = 1314338 = 9214.
For this day I will have to be really creative and add a few extra things in to make the post even worth pulling up to read. Of course it's too late for y'all, you already pulled it up, if you are ready this.  After the last few days of having good, no I mean really good posts, this one will probably be boring to most of y'all.  Sorry about that, but I can't live the exciting life everyday and I usually don't even try to.  It's good that there are days when there is next to nothing that happens.  It gives your mind time to adjust.  I'm going to classify this day as a 'super duper boring' day.
http://www.phil-islands.com/mambukal-mudpack-festival-in-murcia-negros-occidental
I was really tired but Lita wanted the fan in the bedroom.  No!  We still have not bought another fan.  We still need at least 2 more, but 3 more would be better.  We should have gotten one by now, but when the check comes around, everything else just seems to be more important.  I guess that the bills should come first to get those out of the way.  Heck we did pay off a bill that was costing us a lot per month, and so far in the short month so far, things seem to be a little better.  That's exactly what I'm hoping for.  As time goes on, things should get better.  I've got to get to traveling, somewhere.  Even if it's just for a weekend at first, I've got to go someplace.
http://www.qwiki.com/q//Isabela,_Negros_Occidental

I  upped but didn't shined at 0610 for some reason that I probably will never understand.  I guess I wasn't really ready to be up because I dragged myself around all morning and I ended up taking a nap before noon.  That's why I couldn't figure out why I got up, I obviously wasn't ready to be up.
http://www.picable.com/Architecture/The-Ruins-Talisay-City-Negros-Occidental-Philippines.945545
One thing that helped me with the taking a nap was that the cable also went out before noon.  I swear that between the cable going out and the electric making the TV act weird, I miss out on about 20% of the shows I would like to see.  While we are talking about cable though, I have another complaint.  Not unusual for me.  There is a new show coming on in Asia called "Terra Nova".  They advertise the crap out of that thing.  Most of the time they have 2 commercials of it back to back.  Now the part that pisses me off is that it will not be shown in the Philippines.  That's right.  It bugs the crap out of you with the commercials and it's "Not Available in the Philippines".  Why show the commercials here if I can't even see it.  I guess they have just one network and it shows the same thing all other Asia.  That's the only thing I can figure.  You'd think with today's technology that they would be able to find a way to NOT show the commercials here.
http://www.nomad4ever.com/2009/06/19/mambukal-waterfalls-and-sulfur-spring-near-bacolod-negros-occidental/
There is a show on now called "The Killing".  When I first saw the commercial for that, I wanted to watch it.  Now it does come on here, but they advertise that one more than the Terra Nova.  I'm got so sick of watching the commercials that I didn't want to watch the show anymore.  I wish they would hurry up and find out who the hell killed Rosie, because those commercials have me changing the channel whenever they come on.  At least they finally added a couple of different ones that they show, but it's still the same theme.  That show Detroit 1-8-7, they have a couple of just plain stupid commercials, especially that one that starts out, OMG Credit Card bills.  That was their first commercial and it turned me away from that show right away.  I won't even watch it.  I'd rather watch one of the Filipino channels instead and I don't even know what they are saying in those shows.
http://bacolodphilippines.blogspot.com/2010/06/first-yoga-retreat-in-negros-occidental.html
Okay enough about TV for now.  I made some stew today and man was it good.  I had all the ingredients that I needed to make it really good.  When I get my canned tomatoes and my olive oil, I will be making 2 thumbs up stew.  I have got the density of the broth down to near perfect.  Of course this is near perfect for my taste.  I couldn't say for others, but others are not eating my stew, I am.
http://www.sharetrip.com/user/gusdiamante/bacolodsilaylacarlota/
The power spikes continued today.  I don't know why it does it everyday now.  It was only occasionally before.  Every so often there will be a huge spike and it will knock out the Internet and the cable.  I never know when or if either of them will come back up or just remain down for the rest of the day.
http://7107islandstours.com/7107/index.php/tag/negros-occidental/page/2/
Around 1:00pm it starting raining pretty hard.  It was like a sudden downpour.  It only lasted for about 20 minutes though. When it got to be around 2:30pm though, it started right back up.  It lasted twice as long this time and we continued to have a little sprinkly day, all day.
http://www.zamboanga.com/z/index.php?title=Bago_City%2C_Negros_Occidental%2C_Philippines
Naturally it wouldn't be a day around here without a power outage.  At 6:36pm we had a one minute outage.  I didn't turn the computer off and when the power kicked back on, everything was still running because I have my battery set for 2 minutes before it kicks off.  So just as everything is runny smoothly again, at 7:07pm, blackout.  This one lasted for a couple of hours.  Lita and I were out front by the road talking when the lights came back on.  Both of us are so frustrated with the electric here.  Before when the power would come back on, we would cheer.  Now we don't bother because it's just stupid for an entire city to be at the mercy of this power company.  I wonder if the new businesses coming in will force those people to get their crap together?

http://www.flyphilippines.com/negros-occidental.php
Salamat, Palaam
Today in Philippine History