[smartads] Another beautiful province.  It really is a shame that the terrorists and the government are keeping tourist out of this country.  I believe that with all the beauty the Philippines has to offer it could be in the top 10 of tourist wish lists throughout the world if the terrorist were under control or better yet gone and the government would fix the economic and corruption problems.  Actually if they would just fix the corruption problem and the terrorists were under control, then the tourist would take care of the economic problem for them.
Negros Oriental (Cebuano: Sidlakang Negros) (also called Oriental Negros, "Eastern Negros") is a province of the Philippines located in the Central Visayas region. It occupies the south-eastern half of the island of Negros, with Negros Occidental comprising the north-western half. It also includes Apo Island — a popular dive site for both local and foreign tourists. Negros Oriental faces Cebuto the east across the Tañon Strait and Siquijor to the south east. The primary spoken language is Cebuano, and the predominant religious denomination is Roman Catholicism. Dumaguete City is the capital, seat of government, and most populous city.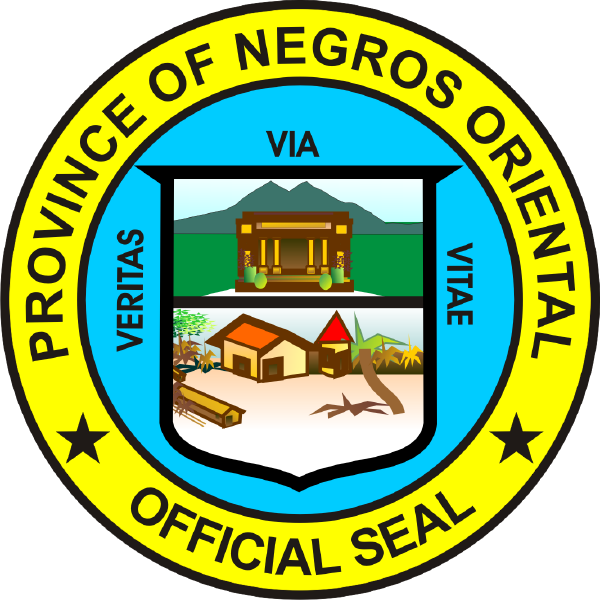 http://en.wikipedia.org/wiki/Negros_Oriental
Negros Island, the fourth largest island in the Philippines, is believed to have once been part of the island of Mindanao, but was cut off—either by continental drift or the rising waters at the end of the ice age.  Among the early inhabitants of the island were dark-skinned peoples belonging to the Negrito ethnic group, as well as Han Chineseand Malays They called the island "Buglas", a native word which is believed to mean "cut off".
http://www.negros-island-real-estate.com/negros-oriental-real-estate-listings.htm
With its vast fertile land resources, Negros Oriental's major industry is agriculture. The primary crops are sugarcane, corn, coconut and rice. In the coastal area, fishing is the main source of income. People are also involved in cattle ranches, fish ponds and logging. There are also mineral deposits like gold, silver and copper.
Negros Oriental is emerging as a technological center in Central Philippines with its growing business process outsourcing (BPO) and other technology-related industries. Negros Oriental is also becoming a notable tourist destination in the Visayas.
http://www.lakbaypilipinas.com/travel_negros_oriental.html
There is not hit count tonight.  As you may remember if you read the last post, I went to bed early because I was so tired.  I was sleeping before 9:00pm.  For some reason I couldn't stay awake.  I know I was up early yesterday, but I did take a nap during the day.  I don't know, but I guess it really doesn't matter, as long as I get things done.
Since I did go to sleep so early, I woke up at 0314.  I didn't actually get out of bed until 0614.  It's just a coincidence that it was exactly 3 hours difference.  I probably went back to sleep a little bit in that 3 hour period, but I don't remember doing so.  I guess everyone has done that, gone to sleep and not know that you did.  When I went outside, Casandra was already out there in her stroller.  She was staring at the road.  She was awake, but not really that alert yet.
Unfortunately this turned out to be another uneventful day.  That makes 2 in a row now, so I'm due for some excitement tomorrow.  I hope it is not too much excitement, but enough to have something interesting to write  type about.
Lita left for the market around 0820.  She didn't have much money to spend, but it was enough.  Sometimes when she buys stuff to sell, there are leftovers that we must put in the freezer for the next day.  These days we are selling it all, some of it, especially the pancit, sells fast.
http://www.paraisophilippines.com/category/philippine-provinces/negros-oriental/
I don't remember if I said something about it already, but we do not actually BBQ anymore.  We just have the food in the morning and the afternoon, but the nighttime BBQ is no more.  Lita decided to stop that because there has been a couple of other people in the area that have started up a BBQ at night and the business during those hours, wasn't worth it.  To the best of my knowledge we still plan to get the restaurant going and I'm sure that the BBQ will be incorporated back into that mix.  Some people still come by to ask for some of the sauce.
We ordered some drinks from Titing today.  We got 1 case each of Pepsi, Mountain Dew and Sting.  The Sting has half and half red and yellow.  I was getting ready to wipe down the bottles and place them in the cooler, but Vicky decided that she wanted to do it.  I'm sure that if I would have insisted on doing it, I could have, but why the heck would I want to do that.  I just went in to the computer and let her do it.
http://www.skyscrapercity.com/showthread.php?t=628200&page=115
While I was searching for the original sketches for the Magsaysay Blvd extension, I came across this website about Calbayog.  It is very extensive and it's the only site that I have seen with so much information about our city.  http://biyahero.net/index.php?option=com_sobi2&sobi2Task=sobi2Details&catid=57&sobi2Id=1754&Itemid=56
I checked most of my fantasy football this morning, but I'm not really in to it this year.  It's probably because I never get to see the games and it's hard to keep up with all the injuries and stats.  I also read the story about Steve Jobs dying.  I hate to see anyone die so young, except proven hardened criminals.
http://beachanatic.blogspot.com/2008/05/for-holiday-on-private-beach-with-all.html
The power spikes continue today.  It seems to be doing it everyday now, mostly in the mornings and early afternoon.  At night time (like now), it is barely doing it.  It's mostly just little quickie spikes, not the …oops there goes one … not the major spikes that I get during the daytime.  I've still got that personal transformer on my list, but it's still way at the bottom of that list.
http://www.antulang.com/gallery/album01/SUNRISE_AT_THE_INFINITY_POOL_FOR_THE_WEB
Lita returned from the market about 1025.  She bought me some Nips and some Bits.  They are both a version of M&M's looking candy.  The Nips are made by Jack n' Jill and they are like a generic version, okay, but not wonderful.  The Bits are made by Goya and they are a lot closer to M&M's.  I told Lita that is she is going to buy these things, instead of the Toblerone bars (which I would prefer), then be sure to buy the Bits, if you remember.  I also told her that if she forgets and gets the Nips, then it's okay.  I'm not going to complain, but I prefer she get the Bits.  There are M&M's here, but they are not available everywhere or all the time.
I have not seen anyone else on the Envolve.  Does it still show up when you sign in?  If so, can you click on it to do a chat? If y'all can't see it, then I guess I need to delete it.  I don't know what happen to it.  Maybe if I delete it and re-install it, it will work.  I already tried to deactivate and reactivate it, but it doesn't look like that did any good.  Someone let me know please, so I can make a decision on that.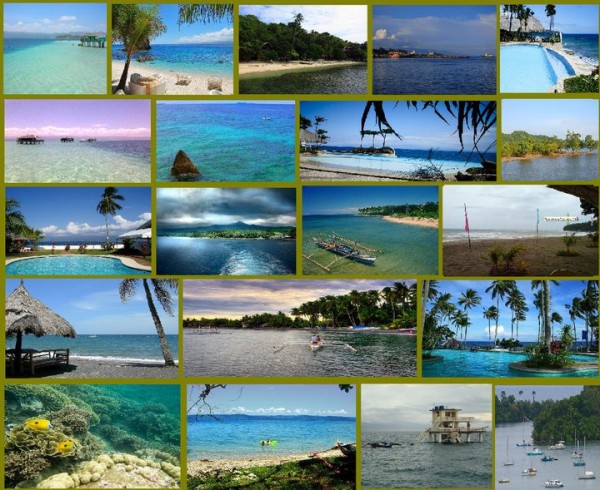 http://www.skyscrapercity.com/showthread.php?t=628200&page=949
My power was low for a couple of minutes there.  The fan was running at about half speed and my battery backup was clicking like it was fixing to turn my computer off.  It clicked back … crap there it goes again …  Man I hate the power here. Maybe I should move that personal transformer up on the list.  I wanted to get a air con for the computer room, but I doubt if I would be able to run 2 air cons at the same time with the way this crappy power is, without that transformer.  Phew!  Okay power started again.  It seems to run at a little more than three quarters power about 80% of the time anyway.  Every once in a while it will kick in at full speed for about 5-10 minutes, then slip back down to the three quarters.
Well that's the end of the notes already.  I think there were a couple of items at Feedjit that I wanted to talk about so it must be time to do that.
http://www.paraisophilippines.com/category/philippine-provinces/negros-oriental/
Most people visiting the website are arriving from google.com.ph.  The most overall things being visited today are the different Regions, which is normally the case since I've been putting a lot of different information about a lot of different Regions.  The other thing that has been really active today, especially within the last few hours, is the Mythology.  When I stuck that under the Education page I wasn't really sure that was the proper place to put it, but it didn't fit anywhere else.  I was curious about it and I guess other people are too.  I haven't added another figure under that for a few weeks, I guess I will look some up later and insert a couple of them.
http://www.ramocafe.com/t156806.html
I have a list of things that I want to put on the website, but I'm running out on there.  The one big one I had to give you details about the different Provinces all in one spot I had to abandon because of that pinhead that would let me use his graphics.  He had some good graphics, the best I've seen on the Internet for the Provinces.  Maybe I will try to find some different information and pictures that don't belong to that knucklehead.  I still don't see why he was so concerned that I used his graphics.  I always gave him credit for it and put a reference back to the website I got it from.  I figured I was helping him more than me.  Oh well.  I guess some people are just that way, and don't know a good thing when it happens.  No skin off me.  He will be sorry when this website becomes the #1 website in the Philippines and then in the world.

http://www.flyphilippines.com/negrosor-wuthering-heights.php
Salamat, Palaam
Today in Philippine History
Manuel Antonio Rojo
1762 – The City of Manila is surrendered to the British invaders by Spanish colonial Archbishop Manuel Antonio Rojo, acting governor-general for the Spanish crown, in the bid to end the slaughter of soldiers and civilians as the British succeeded in smashing all Spanish and Filipino resistance within and outside the  Walled City of Intramuros a day earlier; Gov-Gen Simon de Anda y Salazar, who has earlier fled 10 pm the night earlier, leaving Manila in a small banca with the promise of keeping the Southeast Asian archipelago the colonizers called the 'Philippines' for Spain, makes his proclamation in Bulacan town, naming himself as Captain-General of the Real Audiencia in accordance with the provisions of law and by reason of the fall of Manila.
1847 – A Spanish royal decree changing the manner of elections in the Southeast Asian colony, the Philippines, is issued and termed the Municipal Election Law of 1847; the new law provides for the yearly election of local officials, including the gobernadorcillo, by an electoral board composed of the outgoing governadorcillo, former gobernadorcillos, and cabezas de barangay; some two centuries earlier, Spain set foot on the Philippines to colonize the islands populated by people of Austronesian/Malay-Polynesian stock.
Gen. Vicente R. Lukban
1901 – Filipino Gen. Vicente R. Lukban briefly writes about the successful Balanginga attack on the enemy  Americans, urging the local chief of Santa Margarita to similarly adopt the style of guerrilla attack against the  imperialist United States soldiers so as to defend the dignity and independence of the nation  two years and  eight months into the protracted Philippine-American War (1899-1914);  in the  Balangiga Incident, the  town residents of Balangiga, Samar, while mostly armed with bolos and led by the local police chief,  killed many invading American soldiers and wounded  several others during a surprise guerrilla attack in the  enemy's church headquarters eight days earlier; in the letter, Gen. Lukban, with jurisdiction over Samar and  Leyte,  praises the heroism and the glorious achievement of the Balanginga folks and, as well, encourage the Santa Margarita town residents to plant food crops so as to augment the food supply of Samar  province.