[smartads] All the websites listed in this post, or any of the posts that are "batch(year)" (mostly 2006) should be checked out.  Those sites have many pictures with links to other pictures throughout the Philippines.
Mountain Province (Filipino:Lalawigang Bulubundukin) is a landlocked province of the Philippines in the Cordillera Administrative Region in Luzon. Its capital is Bontoc and borders, clockwise from the south, Ifugao, Benguet, Ilocos Sur, Abra, Kalinga, and Isabela.
http://en.wikipedia.org/wiki/Mountain_Province
http://s4.zetaboards.com/Igorot_Pride/topic/423941/1/
http://www.batch2006.com/visit_mount_data.htm
Mountain Province is sometimes incorrectly named Mountain in some foreign references. The name is also incorrectly shortened by locals to Mt. Province, which in turn is read by native Anglophones as "Mount Province". The province was named so for being in theCordillera Central mountain range found in the upper realms of Luzon island.
Mountain Province was also the name of the historical province that included most of the current Cordillera provinces. This old province was established by the Americans in 1908 and was later split in 1966 into Mountain Province, Benguet, Kalinga, Apayao and Ifugao. Mountain province is known for its Mummy caves which contain naturally mummified bodies which probably became so due to the humid atmosphere. The hanging Coffins are also found in the province, these are literally coffins hanging on to the branches of trees, many tourists claim there is no foul odor, the bodies were probably mummified by the atmosphere according to theory.
http://www.batch2006.com/visit_barlig.htm
Hits @ 0001 = 1305124 = 9228.
At 0811 I got in a vertical position rather than a horizontal one.  Lita was already up and working, talking and smiling in the kitchen so I didn't want to bother her.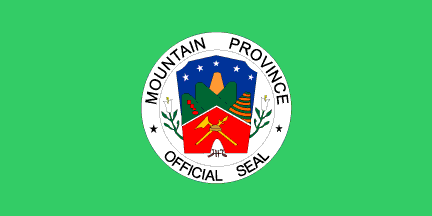 I decided that I should stand on the scale today to see if I should kick myself in the ass or not.  The answer is 'not'.  My weight was still well within the range that it has been for many months now. Although I would like to lose around another 30 kilos (66 lbs), I seem to be stuck.  The weight today was 120.6 kilos (266 1/2 lbs). I still hope to someday be between 86 and 93 kilos (190 – 205 lbs) all the time.  It seems that day may never get here, but I haven't given up.  I'm not working too hard on it either.  I am very happy that it is not the 150 kilos (330 lbs) it was when I arrived here.  I can not believe that I weighed so much now that I look back on it.  You can bet big money that I will not let it happen again.
http://lang-ayfestival.blogspot.com/2009/02/lang-ay-in-mountain-province.html
One of the Ciriaco Hotel security guards came by to order a Sting, on credit, again.  When he comes by Vicky and/or Sally always tell him that he needs to ask me or Lita.  The last 2 times have been me.  It's fine with me if he gets it on credit.  I know that they help watch this place during the night while we are sleeping.  They do get paid every Wednesday and he promised to pay bukas (tomorrow).  He actually got 2 of them today and he has 1 other one that he ordered last month that he forgot about.  He will have to pay for those 3 or I might not let him have another one on credit.  I don't anticipate a problem though.
http://tourism-philippines.com/ifugao-rice-terraces/
I remembered something that I forgot to post on here about last Saturday when Lita and I were downtown.  After we left the barber shop and were waiting for a tricycle to go home, we found out that the yellow tricycles are the ones that travel that far.  The orange ones are for in the downtown area, I guess.  We started to get into one of the orange tricycles and when Lita told the driver where we wanted to go, he is the one that told us that we needed to ride in the yellow tricycles.  That's interesting because I had no clue there was a difference.  I wonder if that is common knowledge here?  I think I'll ask some of the cousins around here to see if they know anything about that.  Does anyone reading this know the story on that?
http://www.pasyalera.com/mountain-province/surviving-sumaging-cave-in-sagada-mountain-province/
I was wondering if my Envolve was working?  I never see anyone on there anymore.  It always says that there is only 1 person.  That one person being me.  I use to get messages on there, even though sometimes I wasn't around to respond to them.  Now there is nothing.  Maybe something happen to it.  I think that I'm going to reset it and see if that helps.  I'll be right back.  Wait .. Wait .. Wait.  Well I did it, but it still says only 1 person here.  I'll check it for the next few days to see if I actually see anyone else on there.  If I don't, then I'm going to deactivate it and maybe delete it.  I do like it when I get to chat with someone on there, but I've only used it about 4 times for that.  I hope I see someone there so I'll keep it.
http://mountainprovince.net/page/18
Paul is back in town.  I saw him today.  He didn't recognize me with my haircut, but I'm the only American over here, so it must be me.  He and his girlfriend were heading to Malajog Beach for the afternoon.  He said that he heard stories about sharks out there, but I told him I didn't know anything about that.  I did mention to him that Ramil found a couple of jellyfish out there.  I guess there are different varieties of jellyfish because both times we saw one Ramil picked it up with his bare hands.  I personally would not touch one, even if I happen to recognize it.  I think he said these had black on them. I'm going to link that to the Internet, maybe it will tell of jellyfish varieties.  I don't know how long Paul will be here.  Oh, he did try a banana-que while he was waiting on a tricycle.  Lita forgot to mention that the ones in the case just came out of the cooker and they were hot.  It seemed he liked it, except for the burning his lips part.
Okay there is nothing left in my notes so now I have to think of shistuff to write about.  Don't bother looking up the word "shistuff", I made it up.  Most people can probably figure out what it means though.
We did not get the gate fixed this past payday.  Jun bought the material to fix it for us, so we don't have to worry about that. We do need to get someone over here to fix it though.  We had 2 or 3 volunteers, but they did not show up this past weekend.  It's probably because there was a lot of things going on, so they will probably be around this coming weekend.  We are not really in a hurry.  The main thing is to have the gate closed to keep the little ones from wandering out in the street.  The little ones being Precious and Fay mostly.  I'm not too worried about Fay, she pretty smart.  Precious is smart too, but she likes to run and then think.  Of course fixing the gate the way we plan to fix it will also keep the dogs out of here at night and thus keeps them out of our trash.  That should make Vicky and Sally happy because they are the ones that have to pick up the trash.
http://www.pixel-minded.net/abc-wednesday-r-is-for-rice-terraces/
I got Lita to cook some popcorn this evening.  I wanted to eat something, but nothing heavy or fattening.  I eat my popcorn with no butter and little to no salt.  Today there was no salt.  Even in the States I did the same thing.  My popcorn problem in the States was the cheese popcorn.  I love that stuff.  Poppycock is also a weakness.
Well by the time I put the Philippine History in here and add the pictures, this post will look pretty decent, so I'm going to close.  I know it was not the best post I've ever had, but it certainly wasn't the worse.
http://www.panoramio.com/photo/43881353
For some reason when I'm putting the final touches on a post these days, I think about the Hong Kong International Airport. I have no clue why.
Salamat, Palaam
Today in Philippine History
1606 – The first Chinese (Filipino) uprising takes place during the early decades of the Spanish colonial rule of  the Philippine archipelago; days earlier, the Chinese had 
gathered in Tondo and Binondo
 and on this day,  St. Francis' Day to Catholics, the Chinese battle the Spanish soldiers but will be 
slaughtered by the thousands
 by forces that include Kapampangan and Japanese conscripts; the leaders of the parian uprising will later be identified and executed in Manila, with survivors escaping to the provinces, and with a Spanish ambassador to be later dispatched to Guangzhou, China 
to communicate officially the bloody insurrection
 in the Southeast Asian colony in the months of October and November 1603. 
1762 – At dawn, Francisco Manalastas from Pampanga  province leads a force of Filipinos to
assault the  British trenches in Manila
 during the brief British Occupation of the Philippines (1762-1764) during the  Spanish colonial rule; some 200 British soldiers will be  killed but 
Archbishop Antonio Rojo will convene the  Council of War
 to decide on the issue of whether to surrender or continue the apparently hopeless struggle  against the British forces; Britain will go on to occupy and rule 
Manila and Cavite, being on Manila Bay, 
administering it as a de facto colony with the Spaniards retreating to the interior,  until April 1764 when the 1763 Treaty of Paris would the so-called  Seven Years War although a British force would actually 
remain on the Sulu islands until 1773
.1900- Two years and 8 months into the  
Filipino-American War (1899-1914)
, Apolinario Mabini y Maranan,  former Prime Minister and key adviser of the fledgling Philippine Republic, is released upon orders of the  imperialist American authorities; dubbed the "Brains  of the Revolution," Mabini was earlier captured by enemy American soldiers in 
Cuyapo, Nueva Ecja in  December 1899
 and imprisoned at the Anda jail, and would go on to live 
destitute and unemployed in Nagtahan
; the patriot and philosopher would later be exiled in 1901 along with other officers of the Philippine  Republic, to Guam following his 
refusal to swear allegianc
e to the invading Bald Eagle flag.
Photo credit: http://www.britishempire.co.uk/maproom/philippines.htm
Useless Knowledge:  During the height of the Y2K panic in 1999, the U.S. Federal Reserve released $200 billion to defend American banks from a mass cash withdrawal spurred by apocalyptic terror of computer crashes.
http://en.wikipedia.org/wiki/Year_2000_problem
http://en.wikipedia.org/wiki/Federal_Reserve_System
http://en.wikipedia.org/wiki/Apocalyptic_and_post-apocalyptic_fiction