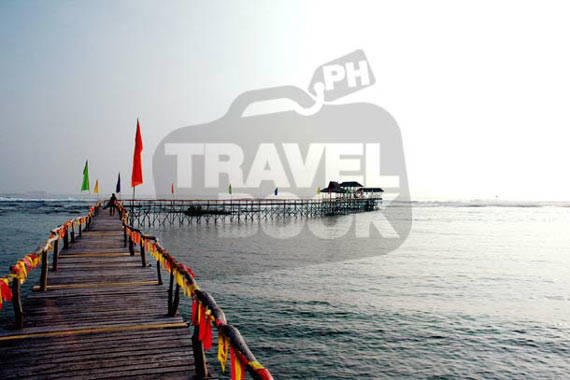 [smartads] Surigao City is a 2nd class city in the province of Surigao del Norte, Philippines. It is the capital city of Surigao del Norte. According to the 2000 census, it has a population of 118,534 people in 22,541 households and has an estimated 2005 population of 133,929. Total land area of the city is 245.34 sq. km.  It is known as the Gateway to Mindanao.
Surigao City is a mosaic of islands that lies at the rim of the Asian continental shelf. It is perched at the northeastern tip of Mindanao, a southern island in the Philippines, and faces the Philippine Deep. The historic strait bound it on the north and east by the Pacific Ocean, on the south by the provinces of Agusan Del Norte and Surigao Del Sur and on the West. It is blessed with abundant mineral reserves, fisheries and aquatic resources, and tracts of fertile arable lands, which are the primary sources of its people's livelihood. Its location in the coast offered enough opportunities to enjoy its wide array of beaches ranging from white, grayish-sandy to the gravel smooth peebled ones, as well as other places of interest. Its outlying islands fronting the Pacific further augment the fun and adventure, especially surfing. The ferry between Dapa and Surigao is the main way surfers reach the surfing areas on Siargao Island.

http://www.surigaocity.gov.ph/index.php?Itemid=79&id=17&option=com_content&task=view
Useless Knowledge: In 1977, the Nifty Gritty Dirt Band became the first American pop group to tour the U.S.S.R. (Another good trivia question, I never would have guessed them)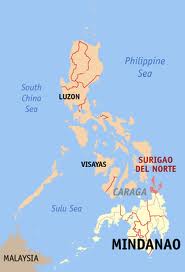 14 Jun – Hits @ 0100 = 520652.  A wonderful 4378 in almost 24 hours.
It's 10:00am now and I just recently go up out of bed.  Almost immediately after I got up, I started messing with Sally.  She doesn't understand most of what I say, I that makes it more fun sometimes.  She was by the propane stove and I told her "No gas", because we hadn't gotten the new tank yet.  Then I proceeded to give her P5 to buy the gas.  The gas price per tank here is about P825.  She just looked at me an laughed.  That accomplished my goal.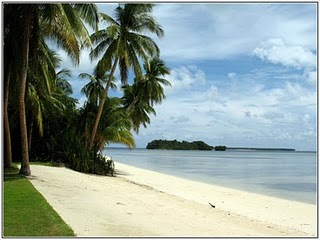 http://phoebettmh.blogspot.com/2011/03/philippines-things-to-do-in-surigao.html
Sally and Vicky understand a little bit of English, so I'm always talking to them.   Maybe someday they will understand more.  I should learn Tagalog the same way, but the speak Waray Waray most of the time around here.
I broke down and signed up for another Yahoo Fantasy Football league this month.  The draft is at midnight this Thursday, Philippine time.  Oh crap…that's right now.  I'll be right back.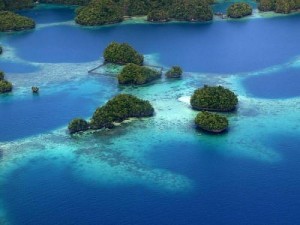 http://www.localyte.com/places-to-visit/Philippines–Surigao–Surigao
Bucas Grande island is located south of Siargao Island,you can reach the island by land trip then by boat,you can stay at Club Tara resort and enjoy their luxurious cottages and food,enjoy kayaking and scuba diving nearby,the resort is secluded and surrounded by several islands,either you can stay at hidden island resort at Brgy Bay-ang.ang go island hopping in Sohoton Cove and lagoon,swim with the stingless jelly fish.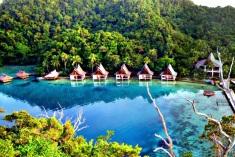 If you don't look at any other site in this post, you owe it to yourself to check the pictures out at this place.  If I go anywhere near this area, I plan to stay here.  The pictures look fantastic.
http://www.cheaphotelflight.com/asia/philippines/surigao/club_tara_resort.html
Okay I'm back.  I missed the first 2 picks of the draft because I was late getting there.  The 2 players I got were okay though, Andre Johnson and Jamaal Charles.  For some reason, no one had picked Peyton Manning yet.  He was my first pick when I got there in round 3.  Then I got Phillip Rivers in the 4th.  Those are 2 guys that should have been gone by then, but I ain't complaining.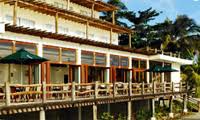 http://www.asiatravel.com/philippines/surigao.html
Last year I was in 3 leagues that had cheating commissioners.  Well 2 of those leagues was the same commissioner.  When you get one of those cheaters in a private league there is not a thing you can do about it and Yahoo won't help you either.  Only in a public league will they help you, but there is no commissioner in a public league, so normally there is nothing to help with.  The 2 leagues that had the same cheating commissioner I got lucky in.  He quit playing about 1/2 way through the year and I ended up winning both those leagues.  He was only targeting me in one of the leagues anyway.  He was mad at me because when we did the auction draft, I had too much money left over.  I told him that I didn't need all that money, I just needed to draft the winning team.  That's when he got mad and turned into a child.  He limited my moves in that league from 100 transactions down to 1 and from 40 trades down to 1.  In another league I was in with him, he found out it was me, and deleted me.  Well just as soon as he deleted me, I went back in under another Yahoo ID and joined up again.  I didn't tell him it was me and I won that league too.  If he would have hung around, I'm sure he would have done something to keep me from winning, so I'm glad his immature little self gave up early.  He only did because he was getting his butt kicked almost every game.  He had no clue how to pick a team from the settings that he set, but I did.  I guess that really made him mad in the end.

http://www.mylot.com/w/photokeywords/surigao.aspx
Lita went to the market about 12:45 to get some vegetables.  Just as soon as she got back, both of us went downtown to go to JustMar.  We stopped to eat at Chow King first.  I had the family order of orange chicken, which seemed to be a little larger today.  I barely finished it with 1 order of rice.  Lita just had the halo-halo and 3 pieces of dim sum.  While at Chow King I heard that the owner of Jollibee's bought out Chow King.  Not sure if that is true or if it is, how long it's been true, but it's something that should be checked into.
After Chow King we proceeded to Vidas Mar (the Korean store) to buy a couple of pens and some more plates for the BBQ customers.  We walked there and then afterwards we walked to JustMar.  Lita doesn't walk much since she only has 1 lung, but she did pretty good.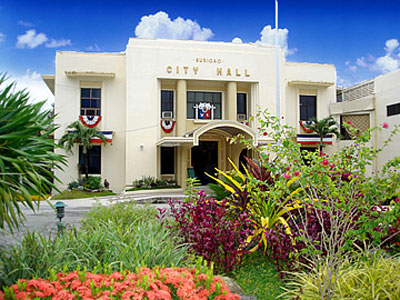 http://www.philippinetravel.ws/philippine-cities/surigao-city-philippines
Useless Knowledge: Cats with light-colored hair are six times less likely to trigger allergies in humans than those with black hair. Yet another reason to avoid a black cat crossing your path!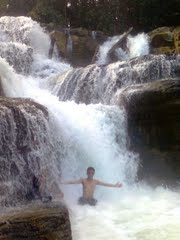 http://www.panoramio.com/user/5090827
At JustMar I got the most screwed up basket that ever existed.  It was easier to pick it up and carry it through the store, than it was to push it.  Yes I did carry it through part of the store.  You get a lot of stares when you do that, for some reason.  Remember though, if you pick those baskets up wrong, they fall apart and the groceries fall on the floor.  Yes that happen to me today also.  I walk around in that place and it is so hot and humid that I have sweat dripping off me and the back of my shirt is totally soaked.  There are people in there working and they are not even breaking a sweat.  I guess I'm just a big sweater.  Not a jacket, a sweater.  (okay…bad joke).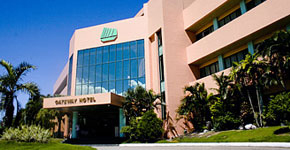 http://seatholidays.com/asia/philippines/philippine-gateway-hotel/philippine-gateway-hotel.asp
When we came home we rode in a tricycle with someone that Lita knows.  I was in a hurry because I had to Ta E.  If you don't know or don't remember what that is, check the 12 Jun post, it's in there.
Since I'm in a hurry, and Lita knows it, she decided to stop off at Monterrey House to get some bacon, if they have any.  Of course when she gets in there, they don't have enough change for the P1000 she has so she had to wait for the next guy to pay for his stuff, so they'd have the change.  I'm sitting out in the tricycle, trying not to move unnecessarily.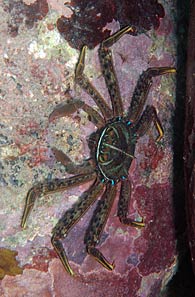 http://www.poppe-images.com/?t=11&localityid=301
When we get to where the house is, they guy kept going.  I had to tell him he passed it, but he didn't pass it by much.  Of course I grab all the little things around me, hoping that the tricycle driver will carry the 1 big box to the table, but Lita asks me to get the box to put in the store.  I grab the box and put it through the little side window onto the bed and head for the CR.  I made it, but it was close.
Later that evening I took a shower and for some reason the soap I used made my stomach look like it had dead skin all over it.  I've used that soap before and I don't remember getting that reaction.  That soap was just about gone anyway, so I will be using the liquid soap and the little sponge from now on.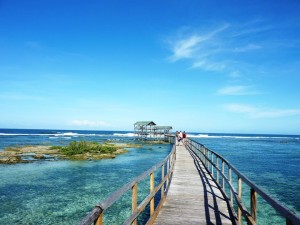 http://www.travelbook.ph/media/articles/siargao-in-pictures
http://www.travelbook.ph/media/articles/sightseeing-and-spelunking-in-surigao
The electric fan in our bedroom gave up on us.  Now we are down to 1 electric fan.  We're definitely going to have to buy at least 2 new ones now.  That fan in the bedroom usually ran 24/7, so it's no wonder that it gave up.  It's just too hot in there for us without a fan.  I think I will start cleaning all the fans in the house every Sunday.  They accumulate a lot of dust and that may have contributed to the fan giving up, although I have clean that fan several times.
We did get that new tank of propane today.  We got it early and have been using it all day.  I didn't make any stew today, but I probably will tomorrow.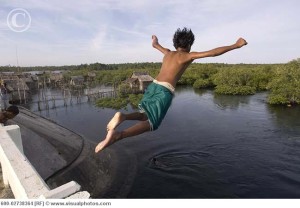 Siargao Island, Surigao del Norte, Mindanao, Philippines
http://www.visualphotos.com/image/2×4504942/siargao_island_surigao_del_norte_mindanao
Someone from Tacloban did a search for a picture of the Gaisano Mall in Calbayog.  Of course they didn't find one because it's not built yet.  I wonder if there is a picture somewhere of what the mall will look like when it is finished?
I contacted those F-Secure people and the tech control explained to me how to get rid of the F-Secure stuff on the blog, for good.  I did what they told me, but it didn't work.  I followed the instructions exactly and even did it twice to make sure, but it's all still there.  I give up.  It's not bothering me, I just decided I didn't want it, but it won't go away.
http://www.zamboanga.com/z/index.php?title=Surigao_City%2C_Surigao_del_Norte%2C_Philippines
Okay that's it.  Hope you liked it and enjoy the pictures.  I'll be back tomorrow with more of my little boring life with a few interesting thing thrown in.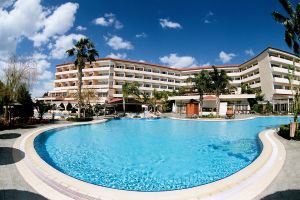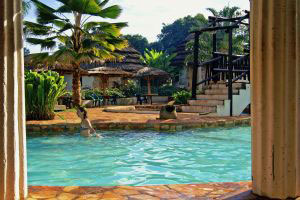 http://createlab.net/paradise/big-tit-paradie.php
Yes, that's what it said, "Big Tit".  Check it out for yourself if you don't believe me.
Salamat, Palaam

http://www.google.com/search?hl=en&biw=1280&bih=709&q=surigao%20philippines&gbv=2&gs_sm=c&gs_upl=1943l4863l0l9l9l0l0l0l0l317l2000l0.1.5.2&ie=UTF-8&sa=N&tab=iw#q=surigao+philippines+history&hl=en&gbv=2&prmd=ivns&tbs=tl:1&tbo=u&ei=1s74TZe1M4WKvgPHsoyDDA&sa=X&oi=timeline_result&ct=title&resnum=11&ved=0CGoQ5wIwCg&bav=on.2,or.r_gc.r_pw.&fp=4fb2a7fa4afe0265&biw=1280&bih=709
Useless Knowledge: Genuine ivory does not only come from elephants. It can come from the tusks of a boar or a walrus.  (Seems it'd be easy to get it from the other 2 instead of the elephant, those suckers are mean.  Of course I don't condone killing any of them just for the ivory.  Food, survival and population control are the only real reasons for killing animals, and that last one is questionable)
Today in Philippine History
U.S.-sponsored Philippine President Manuel L. Quezon
1941 – President Manuel L. Quezon y Molina   signs the maternity-leave bill giving  women in government service 60 days maternity leave with full pay on top of the usual sick and vacation leaves during the period of imperialist American Occupation and several months before the Japanese occupies the Philippines in World War II; Quezon's advisers had recommended against the bill on economic grounds but the President, perceived to be a  champion of the underdog,  remarked "I'll sign that bill if it bankrupts the treasury," before promptly reaching for a pen; Quezon's American-sponsored "Commonwealth period" presidency had exhibited progressiveness in terms of women's rights and welfare as he earlier supported the women's suffragist movement declaring about a decade earlier: "I have always been and always will be in favor of woman suffrage."
Photo credit: http://bentley.umich.edu/research/guides/philippines/philipp_search.php?id=79