[smartads] This is the post with the new information, as of June 2011, of the Gaisano Mall to be built here in Barangay Bagacay.  All the new information is bold faced and underlined below.
There are so many other Philippine Embassies out there.  The ones I have listed here are only a few of the ones in the world and these are here purely at random.  Frankly I got tired of looking for pictures for some of them.  The first 2 links below have addresses, e-mails and telephone numbers of probably every Philippine Embassy in the world.  Between the 2 I hope you can find whatever it is that you want or need.
http://www.philippines-travel-guide.com/Philippine-Consulates.html
http://pinoyexpat.net/philippine-embassy-list/
Useless Knowledge: At the age of 8, Leonard Nimoy (Mr. Spock) began performing in a local community theater in Boston. Later, when he moved to Los Angeles, he joined a Yiddish theater group.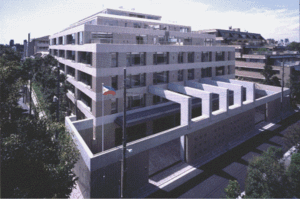 Philippine Embassy in Tokyo
http://www.pnoynews.com/2011/03/list-of-filipinos-relocated-by.html
15 Jun – I forgot to do the hit count early but at 11:20am they were 527108.
Philippine Embassy – London
http://www.philembassy-uk.org/
http://hostamani.com/philippine-embassy
Someone from Cebu City searched for "what the name of Calbayog hotel" (the exact words).  They got sent to the I's Plant Hotel, but I hope they went to the "Calbayog Hotels" page and looked at all the ones I have listed there.  I tried to get the 7 most popular hotels in the city.  With the new mall coming in, there may be more hotels springing up soon.  I'm sure there will be new restaurants in the area, including, I hope, the Blue Gazebo Cafe.  I did send those e-mails to Subway, Schlotzsky's, KFC and Popeye's so I'm hoping at least 1 each of them will set up shop here.  One sandwich shop and one chicken place.  It doesn't really matter to me which ones do it, as long as they do.  I like all of them and it'd be nice to have a different option for a change.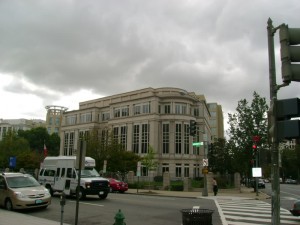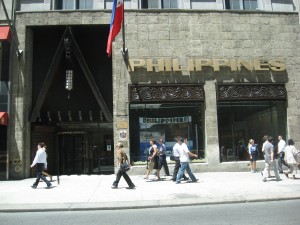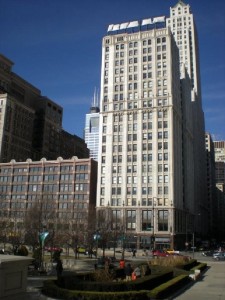 http://www.philippineembassy-usa.org/
http://www.philippinesnewyork.org/philippines-new-york/embassy-new-york/about-the-office-new-york/
http://www.philippineembassy-usa.org/philippines-chicago/embassy-chicago/about-the-office-chicago/
http://www.skyscrapercity.com/showthread.php?t=710742&page=2
I'm sure there are other Philippine Embassies in the US, but it's hard to find pictures of them and I got tired of looking.
The sewing machine that Lita has been showing Robbie how to sew on belongs to Ludy, that's Robbie mother-in-law.  Something happen to the machine while Robbie was using it and now it doesn't work properly.  Lita can't fix it either so it must be something a little bit complicated.  She's good at fixing the operator user errors.   I'm not sure if she informed Ludy yet or not, but if her children or maybe another relative is reading this blog, she'll know soon enough.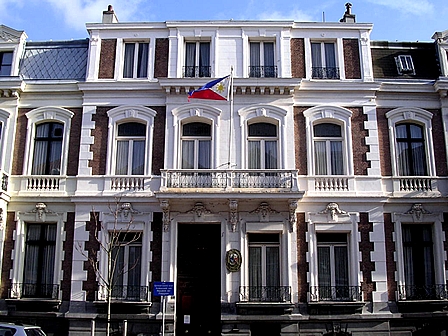 Philippine Embassy – The Netherlands
http://www.philembassy.nl/default.asp?iId=KJHKM
Today I made some soup that didn't turn out to be so wonderful.  I was experimenting again and it just didn't blend well this time.  It is edible, but I don't think I will be trying that combination again.  I tried using an envelope of chicken gravy, but there was actually too much water to make it gravy, so all I had was brown water.  Maybe next time I could use less water or just make the gravy separate.  That could turn out better.  I do have 1 package of gravy left, but it is beef, not chicken.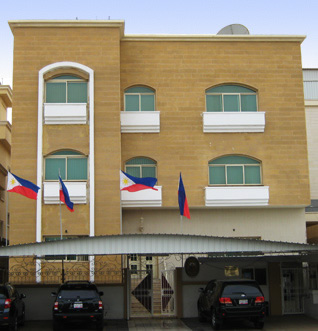 http://www.philembassykuwait.gov.kw/embassy.html
I just learned that the residents that will be asked to move when the new mall is built, have a meeting next Friday (24 Jun) to discuss all the details about what is going to be happening and when.  I also learned today that the area on the corner of the Magsaysay Blvd extension and Maharlika highway (aka Pan-Philippines highway) is where all those resident's will be moving to.  I don't know how they will determine who gets what section of land yet.  I guess that is something that will be discussed in the meeting.  Maybe they will just draw lots from a hat or something.
This move is something that should be good for most of the people involved.  If it goes like I heard before, then they will be getting paid to move from the property, and the property, for most of them, is not even theirs.  Most of them are squatters.  What is so good about it is that the new land they will be moving to, is land they can repay to the company that bought it for them and when that is paid back, the land is theirs.  Most of them never would have gotten an opportunity to do something like that otherwise.  At least that is what I heard would be happening before, so it probably is true.  Like I said, most or all the questions should be answered in the meeting on the 24th.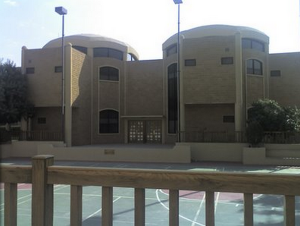 http://www.pinoy-ofw.com/news/8634-phl-embassy-launches-online-registration-ksabased-pinoys.html
I noticed that my little Plants vs Zombie picture is getting a lot of attention.  It's just a picture, nothing else, but if you look at it, it does give you a good idea of what happens during the course of a game.
Useless Knowledge: Australian scientists have identified some species of baby spiders that bite off the limbs of their mothers and slowly dine on them over a period of weeks. Researchers hypothesize that this maternal sacrifice keeps the young from eating one another.  (so does that qualify as motherly love or motherly lunch)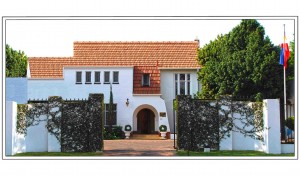 http://www.pretoriape.org/main/index.php?option=com_content&view=article&id=94:welcome-to-the-website-of-the-philippine-embassy-in-pretoria-south-africa&catid=47:about-the-embassy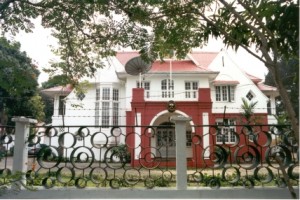 http://www.alletiquette.com/contents/where_pages/81.htm
I also noticed that someone from Pasig, Pampanga was searching for "tambis leyte".  What is it that you want or need to know?  I know or can find out a lot of information about that area.  Tambis is actually only a couple of villages (Tambis I and Tambis II), in Southern Leyte around the St. Bernard area.  The only thing it is known for is being the closest villages to where Guinsaugon use to be before the landslide.  You can read that story from my Blogroll link.  If you'd like more information about that area, just do a search on the blog for Guinsaugon and read the first 2 stories that come up.  They both should be of interest to you.
Useless Knowledge: Don't worry about feeling drained. Vampire bats need only about two tablespoonfuls of blood each day. And the creature is able to extract its dinner in approximately 20 minutes. (so they suck at a rate of 1 tablespoon every 10 minutes, that's pretty slow and it probably seems longer when you are the one getting sucked)
Well it's a short post for tonight, sorry.  I told you it was super boring around here today.  Y'all don't forget to let me know if you want to do the Fantasy Football.  We would be doing an auto draft or a live draft depending on what y'all want.  On an auto draft you just set your players up and the Yahoo computer picks in the order that you have set up.
Salamat, Palaam
Today in Philippine History
Gen. Vito L. Belarmino
1857 – Vito Belarmino y Loyola, one of the most brilliant Filipino military leaders during the Philippine Revolution against Spain and  during the Filipino-American War (1899-1914), is born in Silang, Cavite; Belarmino would join the Kataastaasang Kagalanggalangang Katipunan nang manga Anak nang Bayan and engage the Spaniards in various skirmishes, including the 1896 attack he and Vicente Giron  will launch against colonial Spanish guards and a convent in Silang;  later, during the Fil-Am War, would be given command of Albay province to establish a [local[ republican government; he and Gen. Jose Paua will put up a valiant fight to defend Legaspi ,  Albay against the Bald Eagle forces led by Gen. William Kobe;  following the fall of Tabaco and Naga tragically in February 1900 to the invading imperialist United States forces, Paua will soon surrender but Gen. Belarmino will for a time persist in his patriotic duty and will defiantly organize a guerrilla outfit [to] repeatedly [harass] American installations in the Bicol region.