[smartads] There are some interesting designs at this website.  I didn't like all of them, but maybe you will.  Only 2 more catch up days to go now.  Remember to click on pictures for more information.
Useless Knowledge: Quentin Tarantino, the director of Pulp Fiction, appeared as an Elvis impersonator in an episode of the television sitcom The Golden Girls.
12 Jul – I woke up at 0545 this morning to check my Internet and phone connections.  Both of the were still down.  I asked Ramil to stop by the Globe office on his way to work so they could get started on a work order and hopefully come look at it today.  I've just got nothing else to do without my computer and Internet.
I did a quick weight check to see how things were doing and it's still doing the same.  Still hanging around the 120 kilo mark.  Today it was 119.65 kilos.  It has been fluctuating between 117 and 123 kilos for quite a while now.  I guess I'm to the point that if I don't do exercise, I'm not going to lose anymore.  Titing has an Ab Rocket that he never uses.  Maybe I should try that since I never seem to be able to make it to the gym.  Pretty strange for someone with not much else to do, isn't it?  Titing already told me I could use it, so that is not the problem.  It's 0712 now and I'm laying here on the bed taking notes with 2 electric fans blowing on me.  Lita is here too, trying to go back to sleep.  She said she woke up at 0300 to go to the CR and couldn't go back to sleep, so she just got ready and left for the market around 0430.
When I went to ask Ramil to stop by the Globe office, all the school children were about ready to leave for school, even Chatty, but I don't consider her a child.  She's 14, maybe 15 by now, so I consider her a young lady.  She is also pretty smart too.  Jascyl was feeding Casandra on the patio so I stopped to talk with Casandra for awhile.  I talked to Jascyl a little also.  Vicky and Sally were in the kitchen preparing the food we sell in the morning.  I found out that they start selling food at 0800 and by the time it's 1030, they usually have everything sold.  It's lunch time food, but it goes so quickly, so early.  Anyway, I'm was waiting on them to finish in the kitchen so I could mix up the last packet of pancakes mix.  I'll have to make some stew sometime today also.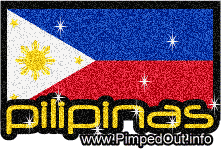 Well I think I'll go kill some terrorists now.  Or maybe I'll kill some Zombies instead.  I've got a choice these days.  I also found my 2 Carmen Santiago games and my Frogger game.  I've already beaten those Carmen Santiago games a couple of times each, but not the Frogger game.  Some of those levels are unusual and I haven't figured them out yet.  They are old games so they may not load on the computer, but I'm going to find out today.
I'm just going to write a lot of notes until the Internet is back up.  The more notes I take, the longer the posts will be and probably the happier y'all will be.  That's my goal anyway.
Around 2:20pm Lita and I sat down at the kitchen table to have lunch together.  Normally she eats her fish, rice and whatever else she eats, with the others out on the picnic table.  Today we had eggs cooked with onions and we had rice also.  I usually need some kind of sauce when I eat things and since we are short on sauce until we go to Tacloban, I used some of the hot ketchup.
I'm back in here checking the Internet at 2:45pm and it's still down.  Titing is contacting Ramil on his cell phone to make sure he contacted the Globe office.
In the meantime, I'll kill some terrorists.  I killed zombies very successfully earlier today.

Just about 2 minutes into the Plants vs Zombies game, Lita decided she wanted to go downtown.  I decided to go with her and stop by the Globe office myself.  I want to leave no stones unturned here.
It's 4:36pm and we just got back from downtown.  We went to the market to buy some vegetables and some cigarettes for LolyKat.  I did stop by the Globe office and Ramil did not forget to stop there.  He was the first one on the list for repair service, so he must have gotten there early.  The guy at the counter told me that there was a problem at the regional office and they did not know when the problem would be resolved and there was no information on it yet.  The phone is a different story.  A work order was already placed and the response time was 24-48 hours.
Useless Knowledge:  Phobia: paraskavedekatriaphobia Fear of: Friday the 13th (They have a phobia for everything.  I think there is a phobia for the fear of phobias)
I did remember to bring the camera.  I took about 4 dozen pictures and I know at least 3 dozen of them, probably a few more,  are good enough to post.  Some of them were just point and click things and they didn't come out well because either the camera did not click in time or when I tried to take pictures behind me, without turning around, I was pointing the camera too high and took a picture of the top of people's heads, tall trees and the sky.  I was riding in a pajak-pajak when I took the pictures and I can barely move in one, much less turn around.
I wanted to stop at Mercury Drug to get some Doritos, but Lita was in a hurry to get home.  It's okay, I'll just get some at the beginning of August.  I don't really need to be eating so many of them anyway.  But as I said before, they are my favorite chip.
I got tired of killing terrorists around 6:00pm.  It's time to eat a peanut butter sandwich or something.
It's 8:40pm now.  I didn't eat a peanut butter sandwich earlier.  I made 3 french fry sandwiches instead.
The Internet is still not up.  If it's not up tomorrow morning I'll head to the Internet Cafe downtown to let y'all know what's going on.  If that's the case, then y'all will know about it before you even read this.
I sat out front, alone, for awhile.  I was playing Triple Yahtzee.  I still have not gotten a really good game.  I think I will load that "Where in Time is Carmen Santiago" game and see how I do on that.
It's 9:24pm and still not telephone or Internet.  It's only about 1 more hour before The Biggest Loser-Pinoy Edition comes on, so I'll be watching that again.
Okay, I caught up another day.  Let me get the pictures, Useless Knowledge and History added and I'll just have the 13th and 14th to do tonight.  I might get the 13th tonight, but the 14th will have to wait until tomorrow.  Of course tomorrow I'll have that 14th and the 15th to do.  I'll "git 'er dun" though, don't worry.
Useless Knowledge:  Instant replay added a new dimension to televised sports when it was first featured in a 1963 telecast of an Army-Navy football game. In 1964, it became a standard technique on television.
Salamat, Palaam
Today in Philippine History
Photo Art: JB
1899  – Filipino Gen. Artemio Ricarte y Garcia issues a circular asking for  contributions to continue war operations against enemy American  forces, five months into the imperialistic United States invasion  of the fledgling Philippine Republic; the bloody Filipino-American War (1899-1914) broke out in February 1899 after the Republican administration of Bald Eagle President William McKinley deliberately instigated hostilities between the Filipino and American forces at the San Juan bridge as part of his sinister plan to make the US Senate approve the December 1898 Treaty of Paris to pave the way for the annexation [translation: invasion] of the fledgling Southeast Asian Republic; more than a year earlier, the emerging imperialist power that was the US  forged an alliance with revolutionary leader Emilio Aguinaldo y Famy as part of its war against colonial Spain during the second phase of the Philippine Revolution, deceptively promising to honor the independence of the Filipinos; weeks later, amidst the fact that the Filipino revolutionary forces have already wrested control of virtually all of the entire archipelago from the Spaniards, the Americans further conned Aguinaldo by asking him to "not to interfere" and allow the free entry of G.I.s into the islands only to stage the infamous Mock Battle of Manila that falsely showed to the world that the Americans–instead of the Filipinos–were the ones who defeated the Spaniards in Manila; Spain and the US would then sign the Paris Treaty that 'ceded' the Philippines as McKinley justifies his undemocratic, treacherous policy before the American public by ridiculously claiming that God had supposedly spoken to him to colonize the  Southeast Asian land "to educate the Filipinos, and uplift and  Christianize them,"–this, when most of the Philippines have long been Catholic Christians.
Raw photo credits:
http://www.army.mil.ph/About_the_army/army/history/lineage/01.gif
Wikipedia