Ado Adventure with Global Internet Problems
[smartads] 13 Jul – I was up at 0919 and the first thing I did was check the telephone and Internet.  Both were still down.  I am expecting the telephone people today, but still no word on the Internet.  Hopefully when/if they fix the phone it will also fix the Internet.  I'm not really buying that story about a problem at the regional office and no word on what's going on.
Useless Knowledge:  The popular drawing toy Etch a Sketch, invented by Arthur Granjean, was originally named the L'Ecran Magique. Sales skyrocketed in 1960 after its name changed and some innovative TV advertising was launched.
http://en.wikipedia.org/wiki/Etch_A_Sketch
http://en.wikipedia.org/wiki/Arthur_Granjean
I was talking with Ado about his very successful little trip he had the other day with Danilo.  I asked him if he be willing to do the trip again, if I could find some people that would go.  He said he would.  He even said that he'd make it a regular trip if there were enough people interested.  So I told him that I would try to help him out with getting people for him.  He is going to write down for me, the 5 places that he went and those will be the first set of places that we will use.  (This is actually already done, so please check the MJ Services Page to see these locations).  He is outside maintaining his multi-cab now.  He does it every Wednesday.  I think it's a bit much, but he insists on keeping it in the best condition he can because it's how he makes his living, it's his sole source of income and he can't take any chances.
We were discussing the price of the trip and, although I thought he should charge more he said that P3000 for up to 5 people and then only P200 per person after that, up to 15 people.  This price only includes transportation and gas.  So that means you'd have to bring your own food.  Gas here is like P60 per liter, so about $5.25 per gallon, but he says, it's no problem.  It's his decision so I'm going with it.  If you decide you want to go on this little trip or if you just have some questions about it, contact me via the website or at the MJ Services e-mail: mjts.john@yahoo.com.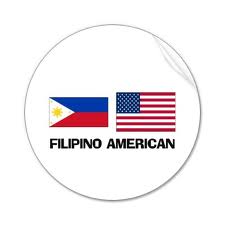 While I was outside with Ado, Khan was there also.  He was on the big piece of plywood placed under the multi-cab for Ado to check underneath.  When Khan got up I asked him if he found a problem.  He said, "Nope".  Then he got back under and said, "Uh-Oh".  "You found a problem?", I asked.  "Yep", he said.  I said, "Are you going to fix it?".  He said, "Nope, I don't know how".
You know, I need to advertise this Ado Adventure some place besides just on this website.  I wonder if I can advertise it at the tourism office?  Well maybe I should wait to see how well it does.  Maybe it won't do well unless I advertise it someplace else.  I've got a headache.
At 11:20 still no Internet, still no repairmen and still no phone.  I tried using Titing's laptop computer, but it was off more than it was on, and it wasn't working properly.  At least I could get to the Internet before it started going haywire on me.  I saw that there were 4 comments that I haven't answered yet, but I couldn't get to them to read, much less answer.
Around about 1:00pm I decided to sit out in the store for awhile.  I played Yahtzee again, but got the same "not so good" results.
Useless Knowledge:  If a pin were heated to the same temperature as the center of the Sun, its fierce heat would set everything within 60 miles ablaze.
http://en.wikipedia.org/wiki/Sun
http://en.wikipedia.org/wiki/Pin
It's 1:28pm now and I've only had 1 customer, a kid, and he wanted soap, which we didn't have any of right now.  I went back into the house and started writing notes for this website.  I also got my puzzle book while I was in the house just in case I end up being out there for awhile.  Lita came out there for a few minutes, but she said it was too hot, and left again.
I'd like to have some enchilada's.
I'm getting tired again too, but I think I'll restrain from taking a nap at this time.  When Lita came out awhile ago, she brought a few slices of that pineapple.  I had 4 of those.
I need to make some stew today.  I never did do that yesterday like I said I would.  Did I mention I had a headache?
I ended up taking that nap after all.  I didn't really last very long after I said I would restrain from taking a nap.
It's 4:15 now and guess what?  No the repairmen are not here.  But if you put a bottle of Mountain Dew in the freezer, you need to remember to take it out, because it will explode.  Just in case you didn't know for sure if that was true, I'm here to tell you, it's 100% true.  Oh well, at least I don't have to clean it up.
The people to fix the phone showed up at 4:50pm.  I'm hoping that whatever they do to fix the phone will somehow fix the Internet also.  I told them that the Internet is like 1000 times more important than the telephone.  The only time we really use that phone is for me to call Globe to tell them the Internet is down.
They went to one of the transformers down the road and put up a ladder.  After about 25 minutes, someone showed up to get on that ladder.
At 5:40pm, the Internet is back.
Hit's @ 6:15pm were 668308.  It's a good thing I took a nap today, I've go a lot of catching up to do.  I might be a little short on pictures for a few posts, but I'm going to try to get at least 10 in each one.
I'm going to go eat now, then I'll be back to try to catch up.  I'll probably be here about 6 hours tonight, then start again in the morning.  (That didn't work out)
I just got back from getting 3 more liters of water.  I'm really going to try to drink a lot more water and a lot less "Red Pepsi".  As long as it's the bottle water, I know I'll be able to continue to drink the water without a problem.
Okay, another post finished, except for the finishing touches.  I will have to do 2 days tomorrow and that will have me caught up again.  I sure hope there is not another Internet problem, and so does Lita.
I forgot I was putting the links under the Useless Knowledge stuff.  Oh well I'm sure y'all didn't miss it much.  Again remember to click on the pictures to get more information.  I put something on all of them except the feature picture.
Useless Knowledge:  Captain Kangaroo, starring Bob Keeshan, was the first TV network kids' show in the United States. CBS launched it in 1954.  (I use to watch this show, it was actually good.  If it was shown on TV these days, I'd still watch it, probably.  Captain Kangaroo wasn't as old as many thought he was, check it out)
http://en.wikipedia.org/wiki/Captain_Kangaroo
http://en.wikipedia.org/wiki/Bob_Keeshan
Salamat, Palaam
Today in Philippine History
Gen. Miguel C. Malvar
1901 – Gen. Miguel Malvar succeeds as Commander-in-Chief of the  beleaguered Philippine Republic following  President Emilio F. Aguinaldo's treacherous capture by, and hasty swearing of fealty to, the imperialist United States forces nearly 2 1/2 years into the protracted and bloody Filipino-American War (1899-1914); more than three years earlier, Bald Eagle Commodore George Dewey had earlier met with Aguinaldo to strike an alliance, with Filipinos in his nation's separate war with Spain, deceptively making assurances that America is intends to honor Philippine independence;  by August 1898, the US and Spain wickedly staged the infamous Mock Battle of Manila that falsely showed to the world that it was the Americans instead of the Filipinos defeated the Spaniards in the capital, Manila; in five months' time, the Treaty of Paris will be signed, with the virtually ousted-by-Filipinos Spain ridiculously 'ceding' the Philippines to the Bald Eagle nation for $20,000,000 US, and on February 4, 1899, American generals will deliberately instigate the bloody and protracted Philippine-American War (1899-1914) in the nefarious bid of the US President William McKinley to make their Congress approve the Treaty of Paris and the annexation [translation: invasion] of the fledgling Southeast Asian nation; Malvar would reverse Aguinaldo's policy of upholding elite interests,  giving importance to the role of peasantry in the anti-imperialist resistance and resulting to covert support of the townspeople to the Filipino freedom fighters while pretending to cooperate with the North American colonizers; by December 1901, Malvar would shift from defensive to offensive campaigns against a number of towns held by the enemy Americans; it would only be after US Gen. Franklin Bell's horrific reconcentration campaign that would break the back of the resistance movement in Batangas  province that Gen. Malvar will surrender to enemy flag in 1902 ; other Filipino guerrila leaders, such as Macario Sakay  and Simeon Ola, and Muslim compatriots in the South will continue  the valiant war against the heavily armed North American  invaders until about 1913.
Photo credit: http://fil.wikipilipinas.org/images/0/0d/Miguelmalvar.jpg