[smartads] Blair is the man.  He sent me some pictures of the room he stayed at in the Ciriaco this past month.  The owner of the Ciriaco would not give his staff permission to let me take pictures of a room not in use, unless I actually rented a room.  Well of course that ain't going to happen, heck I just live across the street.  I'm assuming that since Blair sent me this picture and told me that I could use it, if I wanted to, for my website, then he has no objection to being in the feature photo for this post.  Right Blair?  Look for the photos under the Calbayog Hotels on the front page and then select Ciriaco Hotel & Resort.  He does have some of his belongings in some of the pictures, but that's okay.  These are the only pictures I have of an actual room, from someone that stayed there.  If you want, you can compare it to the picture of the room at the Ciriaco website:  www.ciriacohotel.com .  I think my depiction of their hotel is better than theirs, but you be the judge.  Either way, it's a very nice hotel and it's going to be much nicer when all renovations are finished.  It's worth giving it a try, at least for 1 night, so you can make up your own mind.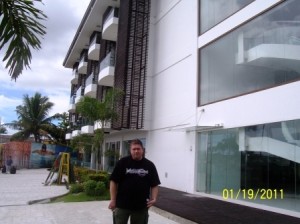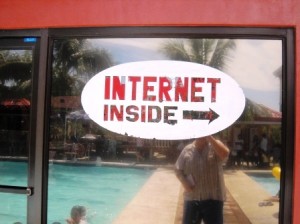 Useless Knowledge: In old Siam (today's Thailand), white elephants were so rare that they were automatically the property of the emperor. To punish people, the emperor would give them a white elephant, because while they had to care for it, they were forbidden to ride or work it. Hence, the modern term for something totally useless: a white elephant.  (I never heard 'useless' as a white elephant, unless that is why they call them 'white elephant sales', to get rid of their useless junk).
7 Feb 11 – I was laying in bed this morning around 0915 wondering about my weight, when I realized I was missing the Super Bowl.  I got online and find a site under Premiere TV where I could watch it and was happy that the Packers were winning.  I noticed that as I was watching it though, the Steelers were doing good and the Packers kept messing up.  I figured if I turned it off for awhile, Green Bay would start doing good again, so I did turn it off.  When I did turn it back on Green Bay had scored, but 3 plays after I had it on, Pittsburgh scored again.  I turned it off again, before their 2 point conversion attempt.  When I did turn it back on, The Packers were celebrating.  So Green Bay owes me.  I've already made it known that since Dallas flubbed up, I was hoping for a Green Bay victory.  Thank you Packers!
I remembered to take my medication today, as I have everyday so far.  I took them about noon as I was eating 3 bacon tomato sandwiches and drinking a Mountain Dew.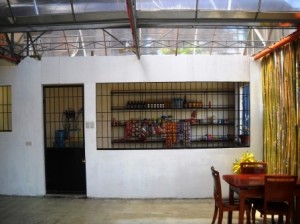 I rearranged all the Pages and Categories at the top of the front page of the blog today, so now it doesn't look so crowded and messy.  All I basically did was add sub-pages and sub-categories and combines some of the pages.  Another thing that I just figure out how to do.
Today was the day I was doing most of my thinking.  I think I am going to be doing reviews for the local restaurants, similar to what I did with the hotels.  In fact, I plan to go to each one of those hotels again, give them my website so they can see it is tasteful.  While I am at each one, I plan to try whatever eating facility they have there.  All of them had restaurants except Joy Palace.  They did have a snack bar there though and have plans for 2 eating places.  Right now I have plans to check out at least 12 different restaurants for the blog.  The 6 hotels, Jollibee's, Chow King, BreadMix, Carmelos and 2 other ones yet to be determined.  I'm trying to recruit Titing to go with me for 2 reasons.  First he thinks he can talk the restaurants into letting us eat for free or at least at a discount because I will be giving them some free advertisement.  Second because I am limited on the type of food I will eat and I'd like to get a fair assessment of the food, not just my limited taste.  Of course cleanliness, service and restrooms will be taken into consideration also.  I hope to have this completed by the end of March, but I will add them as I complete them, so I should have a few this month also.  Since it doesn't look like I'll be able to buy a new pair of shoes here that fit me, then I could use the money I was saving for those, at the restaurants.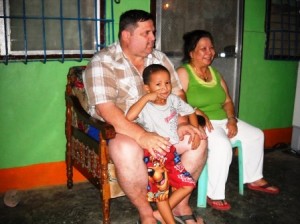 Another thing I came up with to help y'all and to help me, is if y'all are coming for a visit here and you would like for me to reserve a hotel room for you, I can do that.  Only the Ciriaco Hotel has a website, and it's not very good.  It seems that none of the 6 hotels I visited have a reservation system.  So you would be unable to make a reservation unless you either call, or have someone here do it for you.  That's where I come in.  I would just need to get your check in information, just as soon as I find out all that would be necessary, and I'll take care of all your check in needs.  Of course I'd be charging a one time nominal fee for this service.  For the Ciriaco Hotel the price would be P500, because all I really have to do is surviving crossing the street.  For the Joy Palace the price would be P750 because it is not really that far away (about 3/4 of a mile).  The remaining hotels I would charge P1000, even for the Marju Krisel which is about a 15 minute ride (in traffic) from here.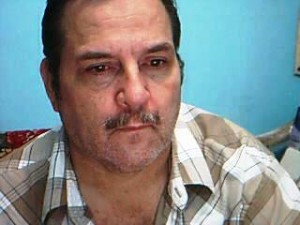 If I knew how to set up Pay Pal, I would do that and just have y'all pay through there, but I don't know how or even if it's possible for me to do.  Anyone know?  Until I do, I guess I'll be running on trust.  You let me know where you want to check in, give me the information, I'll make the reservations for you and I'll trust you to pay me when you get here.  I'll ask at the Ciriaco Hotel about what information they would need and use that as a basis for all the other hotels.  If I need further information (I doubt it), I can contact you either via e-mail or through the blog.  What kind of information do they need anyway?  Let's see.  Arrival date, number of rooms, type of rooms, number checking in, coming from where and your departure date.  I think that covers it all, right?  I'll double check tomorrow, it's a little past 8:30pm now.  I guess I could go ask now, but it's nothing that won't wait until tomorrow.
Tagalog Word of the Day: bukas  (boo-kahs) means tomorrow.
Today was the day that I gave the lady at the front desk of the Ciriaco my website so they could look at it.  She said that they would 'be sure' to look at it.  I still think my website looks better than theirs, so that shouldn't be a problem.  I asked about the "Published Rates" for the 1 bed rooms while I was there and she told me that the rate under "Special" (the P1800 and the P2200) was the published price also.  So they have not been on sale, only the 2 bed rooms have been.  I also found out the price of their new Mongolian BBQ they have there on Friday and Saturday nights.  It is P300 per person, all you can eat.  That's probably what I will check out when I do my restaurant checking thing.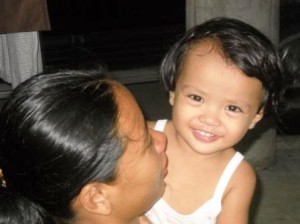 I've made so many changes to the Pages and Categories recently..adding, subtracting, changing..I'm not sure I'll remember them all to tell you, so maybe it's best if you just look around at all the changes.  It is an improvement.  I did want to mention one of the changes in particular though.  Under "Posts", I have a sub-page call "Guest Posts".  Under that "Guest Post" is a sub, sub page called Winda.  That is because Winda is the only one that has sent me anything to publish, I'm waiting for others.  When/If I do receive them, I will make a new sub, sub page just for whomever sent it to me.  Please be sure that all posts submitted are somehow related to the Philippines, even a vague mentioning of it is probably all it would take.
Well heck…that's all I have for today.  I thought for sure this post would be a lot longer.  I did repeat some of the things that I said under some of the other items I've been updating, but to be sure that you get all information I wanted to get it down in a couple of places.  I don't have many new pictures again, so I'll put what I have, insert 3 or 4 of the hotel pictures and then put a couple of older ones in there.  I'm hoping to find older ones that I have not used yet, but they are getting harder to find.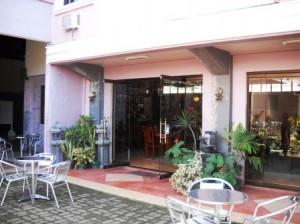 Useless Knowledge: Phobia: obesophobia Fear of: gaining weight (I think I'm developing this…is that even possible?)
Salamat, Palaam
Today in Philippines History
1986 – Philippine snap elections for the presidency and vice-presidency are held after two years of  apparent instability and months of unrest following the assassination of former Sen. Benigno Aquino Jr. in 1983 and reports of poor health of strongman Ferdinand E. Marcos; incumbent President Marcos, who declared Martial Law in September 1972, will officially win the snap polls but the opposition will claim massive cheating and the EDSA I "People Power" revolution will install Aquino's widow, Corazon Cojuanco Aquino, as President two weeks later.
Photo credits: http://www.beda7882.com/Philippine_History.htm http://ninoyaquino.50webs.com/