[smartads] Guimaras Island is the home of the world's sweetest mangoes according the the Guinness Book of World Records.  It is also the home of a 77 lb lizard killer.  Visit here:  http://www.philippinesplus.com/ to learn more on the lizard killer.
http://www.flyphilippines.com/guimaras.php
Useless Knowledge: Before becoming hugely successful in her own right, singer Sheryl Crow sang backup vocals for Michael Jackson's 18-month Bad tour and later for Don Henley.
http://en.wikipedia.org/wiki/Sheryl_Crow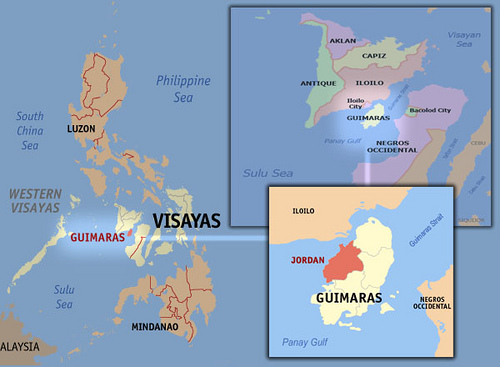 http://exploreguimaras.blogspot.com/2006/09/guimaras-profile.html
Mrs. Kano (Melinda) and niece JalAmiel
http://www.philippinesplus.com/
(This above website is one I visit often and Dave has helped me with things on occasion)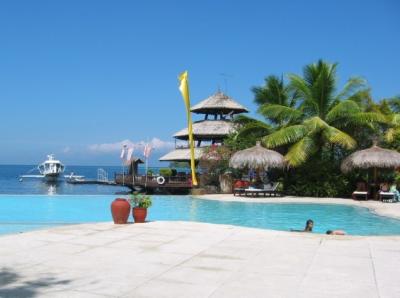 http://nicepictures08.blogspot.com/2011/05/guimaras-island-philippines.html
27 Jun – Hits @ 0053 = 578898.  That makes 4,576 hits over 1 complete day and night, sweet.

This morning I got up at 8-something or another to watch the store for Lita.  She was up around 0430 to go to the market and now she was tired and wanted to take a nap.  She said she just needed 30 minutes.  She always says that.  I gave her a couple of hours and even then, the came out on her own, I didn't go wake her up.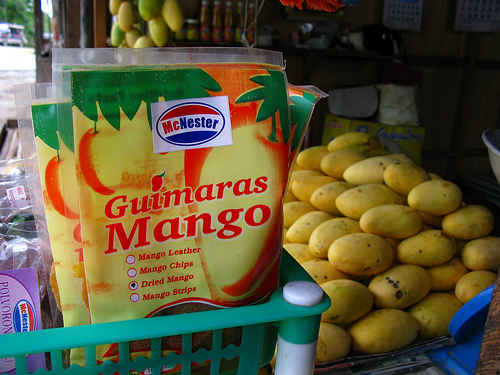 http://www.allphilippines.com/?p=386
When she did get up she decided that she needed to leave again.  She was just going to Monterrey this time though.  She wanted to get some chicken, carrots, peanut butter, hot peppers and some other stuff.  The things I mentioned by name are the only ones I'm concerned with because those are for me.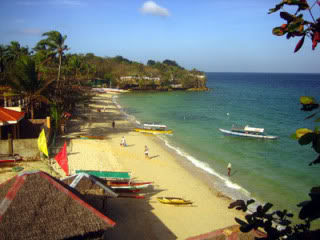 http://philippinebeach.blogspot.com/2010/02/alubihod-beach-guimaras-philippines.html
Later in the day she went to church because there was another of the special things.  This one is the Lady of Perpetual Help.  Titing is scheduled to make a sermon at this event.  For some reason that is still unknown to me, they needed to borrow the generator.  You can read about Our Lady of Perpetual Help at this website if you so incline to: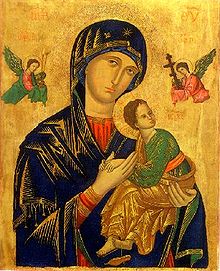 http://en.wikipedia.org/wiki/Our_Lady_of_Perpetual_Help
I have already made and eaten my stew for today.  I used 2 of the 4 chicken wings that Lita bought this morning at Monterrey.  Of course it was cooked at the dirty kitchen.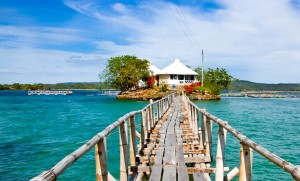 http://www.ambot-ah.com/daily_photo/bamboo-stilt-bridges-guimaras-island/
I had my first chat with the Envolve.  It was with Gringo Jusa.  He is from South Cotabato, Philippines.  He is the reason I used that province in yesterday's post.  We had a nice long conversation, especially about the southern Philippines.  He tells me that there are not as many Muslim running around as people may think.  He also informs me that he thinks it is pretty safe for even Americans to travel there.  He knows of no be-headings or kidnappings that have happen in South Cotabato.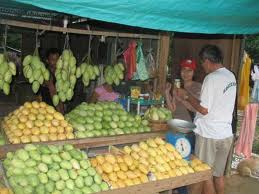 http://www.silent-gardens.com/guimaras-island.php
Useless Knowledge: The first VCR, or videocassette recorder, was made in 1956 and was the size of a piano.  (obviously not the home edition)
http://www.tvhistory.tv/VCR%20History.htm
http://thesixthregionofrp.multiply.com/journal
It strange but I'm falling asleep while inputting the information on this blog.  It's just barely past 8:00pm and I keep dozing off.  I started to take a nap today, and almost did, but never did get that accomplished.  Now I wish I would have.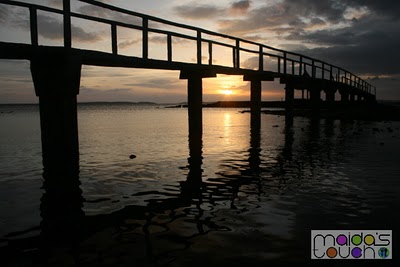 http://themaidastouch.blogspot.com/2010_09_01_archive.html
Someone from Leiden, Zuid-Holland did a search for "balikbayan stamp philipinas".  They got my 13 May post, the one that described my second day in Hong Kong.  I hope that this person checked around the blog a little because there is much more information on the balikbayan stamp.  It doesn't look like they did though.  I hope they were able to find the answer they were looking for.  I know that most of the other expats here have quite a bit of information on that.  Maybe I can do a little research and get my own information to put on this blog.  I guess I could just always copy/paste the information from another expat and just be sure to reference their website.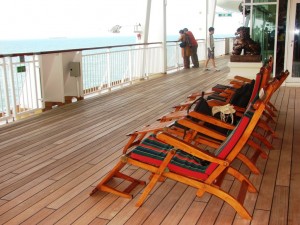 http://wilstop.info/tag/philippines/
Also someone from Cebu searched for "grand tours calbayog".  They got the picture I took in Catbalogan at the Grand Tour terminal, while it was raining.  I've been planning to talk to the Grand Tour office here in Calbayog to get their information to post on here.  Maybe I will drag Ramil with me to do that this weekend, probably on Saturday because I'm going to be downtown for quite a while on Saturday anyway.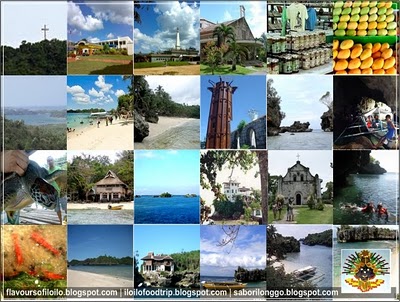 http://iloilo-travel-guide.blogspot.com/2010/09/travelers-guide-to-guimaras-island.html
I hope I remember to bring the camera on Saturday because I've been informed of some changes being made down there, and I have not even noticed them really.  I want to get pictures of some places downtown that I don't already have anyway.  I want to try to get some pictures of something completely different if I can find something.  I'm sure there is something somewhere, but most likely it will be a small place.  I guess I could go on a street, any street, stand on one side and take a picture of the other side, all the way down.  Then when I have a post I could put the first picture there and then put all the pictures in order until I get to the end of the street.  Someone out there with the right software could put them all together and have a pretty good picture of the downtown area.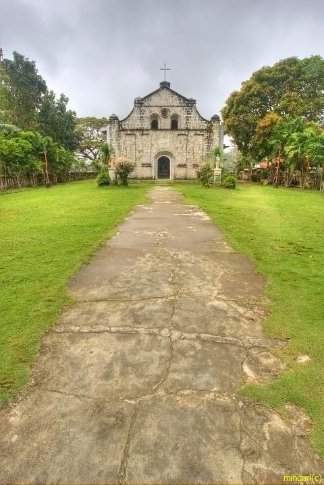 http://journals.worldnomads.com/loriejoy/photo/16351/463143/Philippines/The-old-Navalas-Church
I helped J with his homework tonight.  He was having a little problem understanding his math and I hope I didn't confuse him more, but he seemed to understand it a little better when we were done.  He doesn't have a book for class yet, but he said the teacher made a workbook that she will sell and he will find out how much that will cost on Wednesday.  He only has that class on Monday, Wednesday and Friday.  It sounds like a book is not necessary but the workbook will be helpful.  I don't know.  I don't know about college in the Philippines.  I know in the US they force you to buy the books or you get left behind.  I mean after all, you are suppose to be an adult by then and taking care of yourself.  No one forces you to go to college and they are not there to baby you.
http://ilonggos.net/isla-naburot-guimaras
Useless Knowledge: William Shatner and Nichelle Nichols, as Capt. James T. Kirk and Communications Officer Lt. Uhura, shared network television's first interracial kiss in the Star Trek episode "Plato's Children".  The revolutionary segment aired in 1968.
http://www.tor.com/blogs/2010/12/star-trek-re-watch-platos-stepchildren
(so is it "Plato's Children" or "Plato's Step-Children")?
http://en.wikipedia.org/wiki/William_Shatner
http://en.wikipedia.org/wiki/Nichelle_Nichols
Other Sites to visit:
http://mundoteka.com/2010/08/filipinas/
http://guimaras.islandsphilippines.com/
I'm sorry the post is a little short today.  It probably will be tomorrow too, but I'm committed to only doing one day at a time now, if I can and right now, I can.
Salamat, Palaam
Today in Philippine History
1864 – Father Apolonio Burgos y Garcia published during the Spanish colonial period a superb defense of Filipino priests in his Manifesto to the Noble Spanish People Which the Loyal Filipinos Address in Defense of their  Honor and Loyalty;therein, the native priest deplores the racist assertions by white writers with inflated sense of their racial stock who allege that their pale-skinned race is superior over the colored races; Burgos also bewails the racial indignities the colonial Spanish authorities subject the natives of the Southeast Asian archipelago; the Filipino priest Burgos will later be executed, along with  fellow clergymen Mariano Gómez and Jacinto Zamora who have been peacefully fighting for equal rights of native priests vis-a-vis Spanish friars, in the infamous execution of the  GOMBURZA triumvirate in February 1872 based on false charges of subversion and practically without any defense in connection with the 1872 Cavite mutiny.