[smartads] This is one of the areas of southern Mindanao that I will probably never get to see.  I couldn't really find any really nice pictures on the Internet for this area either.  That's not to say that there are not any, I just didn't see that many.  I hope that someday all of the Philippines will be a safe place for all to visit.
Maguindanao (Filipino:Magindanaw) is a province of the Philippines located in the Autonomous Region in Muslim Mindanao(ARMM). Its capital is Shariff Aguak. It borders Lanao del Sur to the north, Cotabato to the east, and Sultan Kudarat to the south.
http://en.wikipedia.org/wiki/Maguindanao_(province)
Maguindanao is composed of 26 municipalities, which are further subdivided into 492 barangays. Cotabato City is often grouped with Maguindanao, but it actually independent from the province.
http://www.mapzones.com/maps/philippines/maguindanao.php
The province is divided into two congressional districts. In October 2006, the first congressional district was split off into a new province, Shariff Kabunsuan. However, the ARMM's Act creating the province was nullified by the Supreme Court in July 2008, on the basis that creation of a province is a function of the Philippine legislature. The area has since reverted to the province of Maguindanao.
Unfortunately this place is best remembered for the Maguindanao Massacre that occurred in 2009.  Actually it was difficult to find pictures that did not involve this massacre, so I thought I'd put at least one of them in here that linked to a story about it in case you want to know what happened.
http://www.mtholyoke.edu/~fajar20j/classweb/Maguindanao's%20misfortune.html
Okay, let's continue with what I had left over from the last post.  I still have a page and a half of notes to go through before I get to the things for today.  Today's stuff is only about 2 1/2 pages to this point and I doubt it will go over 3 1/2 pages.
http://www.paraisophilippines.com/2008/07/23/maguindanao/
26 Oct (cont'd):  Another thing I found out that happened on Sunday, close to here, an entire family was just about wiped out.  The family of a husband, wife and I think 2, maybe 3 kids, were riding in a pajak-pajak and it got run over by one of the big trucks.  Of course the pajak-pajak was running at night with no lights, as most of them do.  I hear that it is now not allowed to operate without lights on those while downtown.  Anyway everyone except the mother was killed and she is in the hospital in critical condition last I heard.  All this happen about 100 yards from the house.  I didn't know anything about it until I heard it from Lita.  She said that there was a big accident scene, but I guess I was in the computer room and didn't hear a thing, not even the sirens that I remember.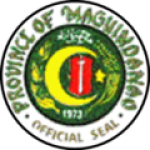 At 6:50pm the lights were still on and I made another attempt to get on the computer, hoping there would not be anymore outages.  Of course, at 7:35pm we had another outage.  It was one of the 1 minute thingy's and the Internet and everything came back up fine.
http://www.geotayo.com/maguindanao.php
In true form to the wonderful day we have been having power wise, there was a power glitch at 7:46pm.  It knocked me off line and put the Internet down.  I thought I wasn't going to be able to get back on because it took several tries and 7 minutes to get back up.
Well whether you believe it or not, at 8:13pm the electric went off again.  Another 1 minute thingy.  At least the Internet came back … oops spoke to soon.  There was low power and the computer turned itself off.  I'm going to try one more time.  Okay it's back.
Well talk about a pos.  This time at 8:19pm it shut the computer down, but it was only a 1 minute outage.  I'm not bringing the computer back up.  It has already taken enough abuse for the day, way more than it should have taken.  Even Lita is pissed off enough to call for people to start protesting against the power company and she doesn't like it when there are big protests and everyone starts acting like idiots.
http://habagatcentral.com/2009/11/25/in-the-news-buluan-and-shariff-aguak-maguindanao/
I wonder if the electric company even cares?  I wonder how much it would cost to convert my house to solar power?  I wonder if I'll ever have the money to do something like that?  I was wondering if I remembered to save everything I typed before the power went out?  (I did).
Between 9:30pm and 9;47pm the electric went out 4 times.  Then at 9:47pm it went out a fifth and final time and stayed off for the duration of the night.  I'm glad I didn't turn the computer back on.  I tried keeping up with all the outage times, but I lost count.  I figure that the power went out at least 14 times today.  Now that ridiculous, even for here.
http://www.pueblophilippines.com/padang-padang-festival-parang-maguindanao-aliwan-2010
27 Oct:  I guess you know by now I didn't get a hit count because of all the stupid outages yesterday.  When I got up this morning at 0654 the electric was still out.  It didn't make any attempts to come back on during the night that I know of and I didn't sleep that long.  I stayed up until about 0230 reading with our portable light.  Lita went to sleep because she had to get up early to go to the market.  I'll feel better about her going to the market when it is closer to us, which should be before the end of the year, from my understanding of things going on around here.
Somewhere around 0300 I saw a light outside and went to the window to investigate.  It was just Ado out there looking for something.  I never did find out exactly what was going on.  I think that some time about 0330, I finally fell asleep.
http://thebulwaganfoundation.wordpress.com/2010/09/01/sultanate-of-maguindanao/
Vicky and Sally are here this morning and the food will be a little late this morning because we have to us the charcoal without the little air blower to make it hotter, faster.  There is no electric to plug it in.  But they are working on it.
Lita returned from the market about 0710.  She said that she thought we would have power here, because they have it downtown.  Nope no power here yet.  Lita also bought some extra noodles to make more pancit, since it seems to go faster than anything else and we were a bit limited on what we could buy.
http://www.themindanaojournal.com/long-forgotten-17th-century-philippine-hero-resurrected-by-kinding-sindaw-and-master-artists-of-maguindanao/
As I was watching them load the Pepsi Mobile with cases of soda, I noticed some Pepsi that was blue.  That's what it is, Pepsi Blue.  I asked Neneng about it later and she said that they have had it for about 5 months.  This is the first time I've seen it. Obviously I haven't tasted it yet, so that will be forthcoming.
At 0745 the lights came back on.  After all the crap that happen yesterday, I'm waiting for it to go out again.  It didn't happen.  It stayed on.  Although the electric is back on, the cable is not.
At around 11:25 I walked out to sit in LolyKat.  It's misty out here, but the wind has subsided.  I didn't bring the fan or my book, just the notebook for taking blog notes.  Before I came out here, I heard an ambulance go by and when I got out here another one went by.  Now I hear another one and there goes a police car, but it's going in the opposite direction that the ambulance went.  Maybe that ambulance I saw was coming from someplace, not going to it.  It must have been because now there is a motorcycle with a siren like an ambulance's going away from downtown, the same way the police car went and now another ambulance going that way too.  Maybe I'll hear about what happened later, but I won't try to keep up with all the sirens.
http://www.aliawanenterprises.com/id63.html
I'm going to play the stupid game 2 or 3 times to see if I have any good luck.  In case you don't know what "the stupid game" is, just check the comments of the pictures on the last post.
I only ended up playing that game twice.  I would really like to be able to play a whole game without having to mark anything out.  It rarely happens for me.  I don't want to cheat to make it happen either.
I don't know what's going on at the Ciriaco Hotel, but there have been nice looking young ladies pouring in there for about the last hour.  I've seen at least 20 go in and I know I missed some.  Plus they are still coming.  There are even a few young men mixed in there.  Maybe they are having some kind of job fair or maybe a job opening and these are the applicants.  Lita says she thinks it's college students from an RHM class taking a field trip.  I guess it could be, but a couple of them look a bit old for college.  The reason I don't think it's college students is because some of the ladies are dressed in a way that you don't normally see the young people dress like, for school, here in the Philippines.  In the US, yes, but not here.  I will try to find out what it's all about.
I need to get a haircut again.  It is just way to humid around here for me when I have this thick hair.  I like my hair cut short anyway, so that's not a problem.  I'm just wondering if I should get an Air Force haircut or a Marine haircut.
http://www.philippinesdailyphotos.com/2009/12/maguindanao-is-a-province-of-the-philippines-located-in-the-autonomous-region-in-muslim-mindanao-armm/
Lita cooked some more chicken and rice today.  It was good, as usual, but I miss having a variety of things to choose from to eat.  After they get the supermarket operational in the new Robinson Mall here, my choices will increase and who knows, someday things may even happen to increase those chances more.
I talked with Jascyl today and today is her last day to work here.  I told her she will miss all of us, especially Casandra, when she leaves.  I also told her she will cry when she leaves tomorrow.  She wanted to know if I would cry too.  No, I'm not the one leaving and you are the one that decided to go, it's your choice.  I don't know what time she is leaving tomorrow, but since she is going down to Tambis, it will probably be early.  She will probably ride a bus to get there.  That would be the fastest and least expensive way.
The cable finally came back on about 5:30pm.  It still kept trying to go out for a little while, but I think it will be fine now. There's no telling about this cable though.
http://www.zamboanga.com/z/index.php?title=Maguindanao_Province%2C_Philippines
Well it's 10:50pm now and it doesn't look like anything else is going to happen tonight (knock on wood).  I think I'll close this out and insert the pictures.  I'll be all caught up and even have time to kill some terrorist before getting the hit count and going to bed.  I think I will be going to bed early tonight, around midnight.
Salamat, Palaam
Today in Philippine History