[smartads] Today I decided to put the websites of other people that have blogs here in Calbayog.  I do not have them in any particular order, I just put them on here as I found them on the Internet.  There are more of them then I figured so I probably won't be able to get all of them, but I'll try to at least get a variety.  The title of the picture is the name of the website where I found each one.  If the website I found did not have a picture and/or it looked like it wasn't kept up to date, I didn't post it here.  That is true for all the website except An Asian Traveler.  That site had many pictures, but didn't look like it was currently being maintained.  I thought it had good information and pictures and it also had links to other countries within Asia.
http://calbayogevents.blogspot.com/
Useless Knowledge: Humphrey Bogart's ashes are in an urn that also contains a small gold whistle. Lauren Bacall had the whistle inscribed "If you need anything, just whistle" the words she spoke to him in their first film together, To Have and Have Not.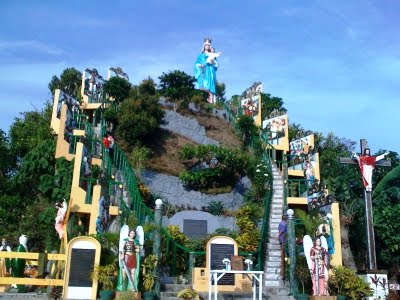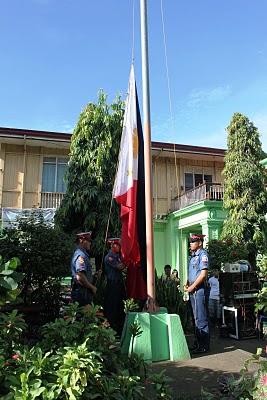 http://calbayogcity.blogspot.com/
25 Apr – Hits @ 0000 = 346900.  Rising and shining seemed like the thing to do at 0710 this rainy morning.
I talked with my Dad via Yahoo Messenger voice and 2 of my sisters via Yahoo Messenger chat this morning.  Everyone was wishing me a Happy or Hoppy Easter, depending on who was doing the wishing.

http://corkstudio.wordpress.com/2011/04/19/paintings-calbayog-port-at-end-of-day/
I had eggs cooked with onions for breakfast today.  I still had to use the little red onions because there are still none at the market, but I'm told that they will have some tomorrow.  I don't mind using the red onions and Lita says they are cheaper than the yellow, scratch that…white onions, but if she bargains, she can get them at the same price also.  I scratched the yellow because they don't have the yellow onions here that I've ever seen.  Only the white, red and green leaf onions are available here.
We had more rain today.  That's 2 days in a row.  I wonder if Mother Nature wants to beat our 19 day in a row record?  I guess only time will tell.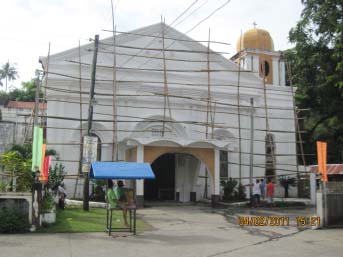 http://leytesamardaily.net/2011/04/uep%E2%80%99s-brgy-zone-3%E2%80%99s-mrf-inaugurated-2/
Lita bought me some ice cream today.  I wanted one of the new ones they were advertising on TV, the Hersey ice cream with Reeses Peanut Butter Cups, but she couldn't find that one.  She got one of the ones that has 2 different types of ice cream in the same package.  This one was double dutch chocolate and rocky road…I think.  Something like that anyway.  It tasted okay, but I didn't eat much of it yet.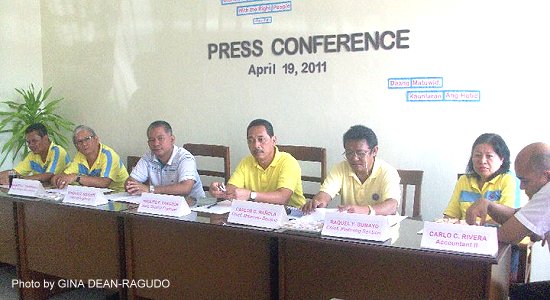 http://www.samarnews.com/news2011/apr/b128.htm
I told you that eventually I would find out, and I have.  J's sister name is not Marlianne or however I've been spelling it.  Her name is Merly Ann.  She used my computer to check her Facebook and while I was assisting her, I saw how she spelled her name.  While she was using it Grace and then Juvic showed up to observe her.  I haven't been in a room, alone with so many beautiful women since…well since never.  That was the first time for me.  They are all 3 way too young for me, but they are really nice to look at.
I found out that one of my cousins, Danny, finally moved down to Texas from Connecticut.  I guess he finally got tired of the constant snow.  He and his family is obsessed with The University of Texas Longhorns.  When he came for a visit a few years ago, he went all the way down to Austin just to get his picture taken in the Longhorn stadium.  He got a job down here about 50 miles from most of the other relatives in Texas.  He told me awhile back that he wanted to move here, but was waiting for the right time.  I guess that right time has arrived.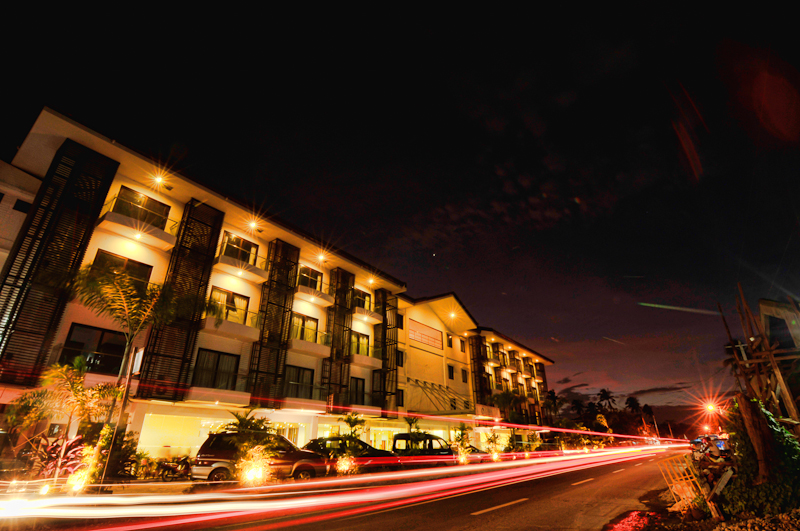 http://iloveeasternvisayas.com/hotels/ciriaco-hotel-resort-in-calbayog-city/
26 Apr – Hits @ 0017 = 351343.  So that was a pretty good 24 hour period (and 17 minutes) (4443 hits).
The blog has been viewed by 138 different countries now.  Only 117 more to go.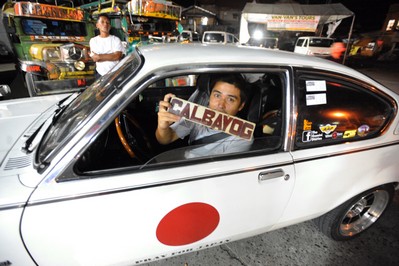 http://www.oldschoolpilipinas.org/blog/2011/04/the-gemini-diaries-%E2%80%93-part-25/
For breakfast this another rainy morning I had 2 PB & J sandwiches.  Lita has 1 PB only sandwich.
I mentioned about the rain, but to expand on that, it is only 10:20am at the time I wrote this down and it has already had 2 separate hard rains.  That makes 3 days in a row now.  I doubt very seriously if it will break the 19 day in a row record though.
Tonight I walked down to the other sari-sari store to get some "Red Pepsi" and there were a lot of people out tonight.  There is a dance over at the basketball court down the road, so there are a lot of teenagers, soon to be teenagers and teenagers not to long ago, over there doing whatever dance they do.  The dance is still going on at this time because I can here the music nice and loud.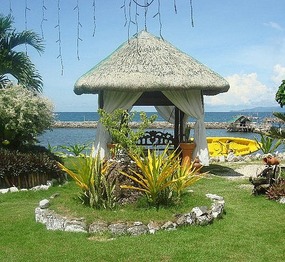 http://www.travelpod.com/travel-blog-entries/samar_island/1/1287846686/tpod.html
I was checking the history of what things on the blog are looked at the most and some of the popular stories kind of surprised me.  Of course there were a couple that I figured would be popular when I posted them.  Starting with the ones I knew would be popular there are the stories I put on here about  Fields  Avenue and the NGO pushes-for-marijuana-legalization here in the Philippines.
There are 2 stories and 2 pictures that are very popular that I had no idea would be when I posted them.  The 2 pictures are: 1) the old lady/young lady (most popular) … followed closely by 2) the kidney placement in body diagram.  The 2 stories are just as puzzling.  They are: 1) You've Got to be Kidneying Me (I hope they are reading all 3 parts) and 2) An Odd Beginning to Bliss (the story of how I met Lita).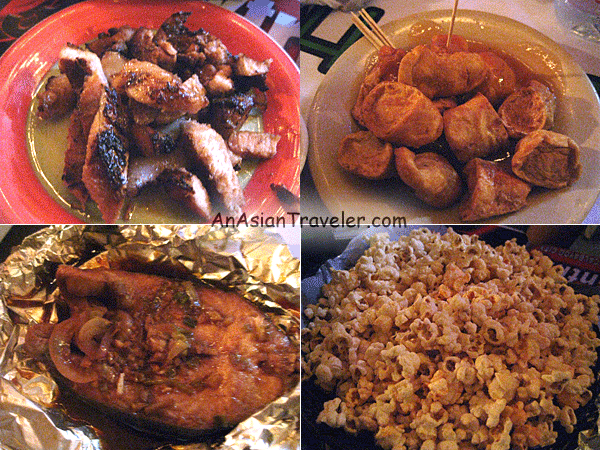 http://www.anasiantraveler.com/2009/12/christmas-in-calbayog.html
Of course my #1 all time hit getting stories were during the time that China was getting ready to execute the 3 Filipinos for being drug mules.  All the stories leading up to the executions and the stories right after it received lots of hits.  That's nice, but I'd rather not have any more stories like that because I don't want anyone else to get executed just so I'll have something to put in the blog.  I'm sure that someone will be foolish enough to try to transport drugs though.
Oh good…make that 139 different countries that have viewed the blog.  Ecuador has just joined us.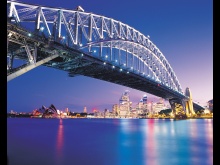 http://my.opera.com/sidopera6/blog/
In case y'all haven't noticed, I reduced the amount of the MJ Tourist Service tours.  I discounted the 7 day tours from $5000 down to $4444.  I also discounted the 5 day tours from $3500 down to $3333.  Not as much of a discount on the 5 day one, but a pretty decent discount none the less.  I haven't told my partner about these discounts yet, so if you are thinking about coming for a visit, then this would be a good time to send me an e-mail and work out the particulars for your vacation, before he finds out.  Because, in case you don't already know, we want your vacation to be the way you want it, so we work with you until we have it right.  Of course any discussions with us are absolutely free, so don't worry about that.
I finished the last of my stew again, but I had to eat 2 1/2 bowls to do it.  I really don't like for stew to be in the refrigerator too long, especially if it has cabbage in it.  I figured it was in there long enough and I didn't want to waste it.  I ate that around 5:00pm and it is now 11:00pm and I'm am still nice and full.    Lita has been trying to get me to eat some more of that ice cream, but I am just too full to do that tonight.  I'll probably have a little bit of it tomorrow.
Time to wrap up another post.  Hope it was interesting enough to get this far in the reading.  When/If you leave a comment and someone else comments on your comment, please comment back.  Any comments on that comment?
Useless Knowledge: A baby bat is called a pup.
Salamat, Palaam
Today in Philippine History
1899 –  Gen. Antonio Luna y Novicio, the Chief of Operations of the Philippine forces informs Pres. Emilio Aguinaldo y Famy about the fierce gun battles between Filipino troops and imperialist enemy soldiers in the province of Bulacan nearly two months into the bloody and protracted  Philippine-American War (1899-1914);  Gen. Luna reports on:  the death of 200 Filipinos and 700 Americans, spirited resistance of Bagbag's defenders until the lack of ammunition forced their retreat; and the successful repulsion of imperialist forces in Calumpit followed by their strategic destruction of military bridges and abandonment of said town; the lost Battle of Bagbag River (April 25) is controversial because Gen. Luna left the battle front to punish Gen. Tomas Mascardo, then in Pampanga, for refusing to heed his orders–ultimately resulting to the decisive defeat of the Filipinos who were left under Gen. Gregorio del Pilar under the hands of the imperialist forces of America's Gen. Arthur MacArthur although both sides suffered heavy losses.