[smartads] Bataan is a province of the Philippines occupying the whole of Bataan Peninsula on Luzon.  The province is part of the Central Luzon region.  The Bataan Peninsula is a rocky extension of the Zambales Mountains, on Luzon in the Philippines.  It separates the Manila Bay from the South China Sea.
Bataan was established in 1754 by Governor General Pedro Manuel Arandia out of territories belonging to Pampanga and the corregimiento of Mariveles, which at the time included Maragondon in Cavite across the bay.The province had had more than its share of significant historical events. In 1647, Dutch Naval Forces attempting to invade the country perpetrated the Abucay massacre in one of its towns. In the late 1700s, the dreaded Chinese private Limahong used Lusong Point on the western sides as the landing place to launch his conquest of Luzon. In the Philippine Revolution of 1896, Bataan joined the other provinces in Luzon, which revolted against Spanish rule.

It was during World War II, however, that Bataan attained notoriety that would find it a place in the annals of world history. Under heavy aircraft and artillery shelling from the invading Japanese forces, the beleaguered Filipino-American troops valiantly defended this last bastion until the historic "Fall of Bataan" on April 9, 1942.
In the movies this place is always pronounced "Bah-tan", even in the John Wayne move "Back to Bataan", but the correct pronunciation is:  Bah-tah-ahn.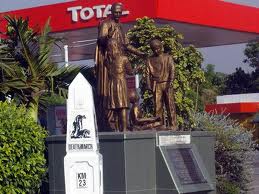 Useless Knowledge: The names of Popeye's four nephews are Pipeye, Peepeye, Pupeye, and Poopeye.  (I knew the last 3 but now I know "Pipeye" too)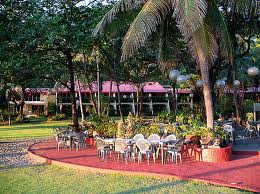 23 Apr – Hits @ 0000 = 340105.  I was awake at 0649 and did get up, but didn't stay up long.  I laid back down to watch TV for a couple of hours.  I usually don't watch TV so early, but for some reason I felt like it this morning.  Since I can do what I want with no work pressures, I watched.
One of the few things I did do while I was up, before laying back down to watch TV, was do my weekly weigh-in.  Last week I weighed in at 119.35 and a couple of days ago, I did an unofficial weigh in that was at 119.6.  The weigh in today kind of surprised me because I wasn't expecting it, but it was 117.7.  I just skipped right over all of 118, that's good for me.  As I'm sitting here typing this I feel like I gained back the whole amount of weight, and then some.  Of course my feelings on weight are not always accurate.  In approximately 2 more weeks, I'll have started my workouts anyway.  I'm determined not to let anything stand in my way, so I'll have to use the moccasin slippers for shoes until I can find some more decent shoes.  Hopefully that won't be long, but it looks more and more like it will be July or August before that will happen.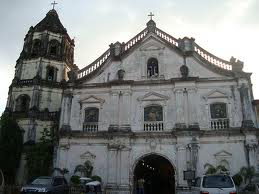 I have a new favorite part of the Plants vs. Zombies game.  It is now the Survival Daytime Hard Mode.  I have conquered the game 15 times now and almost finished with #16.  My tree of knowledge is 1200 feet and the wisdom is only coming every 500 feet now.  If you play the game, you know what I'm talking about.  If you don't well, it's a fun game.  I didn't like it at first because I didn't really understand it, but once I figured it out, I really went crazy on it.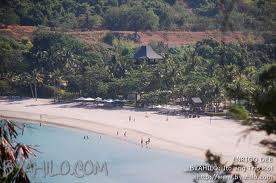 For brunch this day I had a couple of PB & B (peanut butter and banana) sandwiches and I started on one of the 1 1/2 liter bottles of lemonade I made.
At 1:16pm we had a brown out.  Brown in at 1:16 (about 30 seconds).  But then brown out again at 1:17pm.  We finally gave in and started the generator at 6:10pm.  Ado and J were trying to start the generator for quite awhile before that though.  They forgot to flip one of the start switches that is not usually turned off.  It was driving them crazy until they decided to double check everything.  After all that, 10 minutes after they got it started, the electric came back on at 6:20pm.  That's good it finally came back on and we only had to use 10 minutes worth of gasoline.  We have to use premium gas in the generator.
I think I want to buy a motor bike someday to ride around here.  I never learned how to ride a motorcycle, but I hear they have automatic ones that are simple to ride like a mini-bike.  I'll check those out and will be thinking about it, but it will probably be next year before I actually buy one, if I do at all.
On this day I was not able to get to the blog.  The closest I could get was the log in page, and even that was taking a long time.  No matter how I tried to get to the blog on this computer, it would not go to it.  Not even if I searched in Yahoo or Google and click on one of my sites.  I tried to after midnight, but with no good luck.
I did finish the 2nd bottle of lemonade, but I also made a 3rd one, so I still have the 1 left.
24 Apr – No hit count because of the computer problems I had yesterday.  I did get up today, but I didn't notice the time because I was hoping that I would be able to get on the blog without a problem this morning, and didn't bother making note of the time.  But no such good luck on the computer working.  It was still the same as the night before.  I contacted my computer guru Bob Martin,  http://mindanaobob.com/ – and he tried to help, but nothing was working.  I tried some of his tips and I still could not get on.  What was making me the most mad was that everyone else, and even me on another computer, could get on.  Still not sure what happened, but finally around 8:55pm, I was able to get in.  In fact, when it finally did start working, it was going pretty fast.  I'm hoping that whatever it was, will stay gone….forever.
It rained like crazy today with lots of lightning.  It made the TV flicker a couple of times.  I thought for sure we would have another power outage, but it never happen.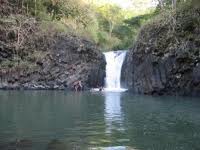 We did manage to get some vegetables today and I made some more stew.  There still are none of the white onions at the market, so Lita bought a lot of the little red ones.  I made enough stew for 3 or 4 meals today.  I have noticed recently that I eat a lot less now than I did while in Texas.  Not only because of the food either.  Even when it's food I like, I eat less.
We had Easter lunch at Titing's house today.  They bought me some orange chicken from Chow King.  Victor, Judith, Juvic and Grace were all in attendance.
I'm worried about our off island trip.  Not that we have to go, that I'm looking forward to, but the cost bothers me.  I really wish we would have gotten those tickets early.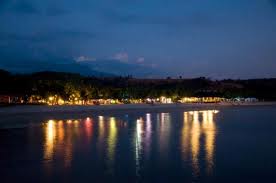 Lita and I walked down to the other sari-sari stores this evening.  Actually she was going a little further down to get some fish.  I stopped at the sari-sari and she went ahead.  It started raining when we got about 1/2 way to the store, but we didn't bother going back.  I bought 4 packages of the Sky Flake crackers and a 1 1/2 liter "Red Pepsi".  A total of P60 ($1.40).  Lita took a shower as soon as she got home and I started on my stew.
Well being Easter Sunday, it was a pretty slow day, but we did a lot of resting and thinking.  There were actually more places around that were open today then there were on Good Friday.
I'm going to close this up and put the pictures in now.  I'm going to try to get this out before something else happens to the blog.  Hope everyone had (or is having) a nice Easter.
Salamat, Palaam
Useless Knowledge: The delegates who attended the Constitutional Convention spent much of their time getting drunk. One surviving document is a bill for a party on September 15, 1787, two days before the signing of the Constitution. Items on the bill were: 54 bottles of Madeira, 60 bottles of claret, 8 bottles of whiskey, 22 bottles of cider, 12 bottles of beer, and 7 bowls of alcoholic punch, all for 55 people. Talk about a political party!  (I guess not much has changed since 1787 in this regard)
Today in Philippine History

Gat Andres Bonifacio
Photo art: JB

1901- The poem "Un Heroe del Pueblo – Andres Bonifacio" which pays a lofty homage to Supremo Andres Bonifacio y de Castro, the great hero, co-founder, and soul of the Philippine revolutionary movement Kataastaasang Kagalanggalangang Katipunan nang manga Anak nang Bayan (KKK) , is penned and read by Filipino poet, essayist, writer, editor and lawyer Cecilio Apostol; the poem read during the first commemoration of Supremo Andres Bonifacio's tragic murder-by-execution, is published in the nationalistic newspaper El Renacimiento", along with Apostol's French translation of "Decalogue"; dubbed the "Father of the Philippine Revolution," Bonifacio was the Supremo of the secret-society-turned-revolutionary-government Katipunan during the Himagsikan launched in August 1896 against the Spanish colonial rule but was deposed from revolutionary power during the fraudulent and scandalous Tejeros Convention by the Magdalo faction of Capitan Emilio Aguinaldo; the Supremo nullified the anomalous elections through the Acta de Tejeros and, together with other Katipuneros , signed the Naik Military Agreement declaring that several Filipino revolutionary leaders (referring to but not naming the camp of Aguinaldo) committed treason by negotiating for a truce with the enemy Spaniards and should therefore not be recognized; a week after the Naic Military Agreement, the Supremo would be seized by the men of Aguinaldo, subjected to kangaroo court martial, and finally executed with his brother Procopio on a tragic Monday on May 10, 1897.