[smartads] Since my last post with the additional Calbayog City blog locations was such a big hit already, I decided to put a few more on here.  There are only 3 on this post and I don't believe I will be doing anymore, unless I find something just outstanding.  Of course I don't have to put my blog on here and of all the ones I have listed, and I did list all the current ones I could find, I believe mine to be the best of the bunch.  I hope you do too.   Any pictures I have today will just be random pictures that I found about the Philippines and I just posted them.  I'll get a few for this area though, because this is a nice area to live.
Worth about 2 cents these days.
Useless Knowledge: After being forced by church officials to state in public that the earth does not rotate, Galileo is said to have muttered under his breath, "But it does move."  (I wonder if there are things we believe now that we will find out later are not correct, like in the day of Galileo?)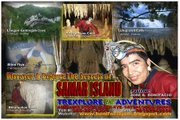 http://samartrexplore.multiply.com/journal
Sorry…for some reason it will not let me insert a direct link so if you want to go to this site you'll have to do a copy/paste.  There are a lot of pictures at this site, but it doesn't look like it has been kept up with recently.
Lita loves the Halo-Halo at Chow King.  She says it's the best in town, next to the one she makes at home.
27 Apr – Hits @ 0000 = 354718.  The cuckoo went tick tock and I got out of bed at 0808.  You know I've had a lot of boring days since I've been here and this was one of them.  I'm not complaining now, I like the boring days sometimes.  I can just sit around, watch TV, read a book, play games on the computer, research for the blog…whatever I feel like.  I guess what I'm saying is that I didn't write anything down that happen to me today, except me making some new stew.  Nothing really did happen to me today and I didn't hear about anything special from anyone else either.  But that doesn't mean I don't have something to write about.  I have about a whole page in my little notebook about things to put in for today, so let's get started with that.

http://interceder.net/list/calbayog-city
I'm beginning to think it's just my website that messed up, so that's why a lot of these sites will not let me put the direct link on them.  Yesterday they all worked fine, but today I can't get any of them to work.
Not sure what kind of meat this is, probably chicken, but it looks good enough to taste at least.  I don't normally eat the Filipino bar-b-que.
I noticed Feedjit that someone looked up "bar girls in Calbayog".  Well from what I have been told, the only decent bar in Calbayog that had "girls", burned down a few months ago.  My wife informs me that she is sure that there are others, but Ramil is the one that told me about the burned down bar.  If you want that kind of women, then please go to another city.  I hope that Calbayog stays free of the bar girl scene.  All it does is cause trouble and no town really wants that.  Right now this is a very decent city and if I have my say about it, it will stay that way.

http://www.thingsasian.com/travel/philippines/stories
This blog is not strictly Calbayog City, but it does go there, and as it states, this website wants you to "Experience Asia Through the Eyes of Travelers".  That seems like it would be helpful to everyone to see what other foreigners think of the Philippines.  This is the last of the other blogs though.  I really am sorry for a direct link not coming up.  I tried in many different ways, but it just won't do it.
There are some private islands around here for sale, but you better have big bucks to pay for them.  If you do buy one, Lita and I would love to come for a visit.
I also noticed that someone from Lynnwood Washington and San Diego California must be very interested in Calbayog.  They checked out every one of those links that I had on my 26 April post.  I sure hope they found what they were looking for.  If not and you are reading this, ask me.  Maybe I know the answer or if not, I probably will be able to find the answer for you.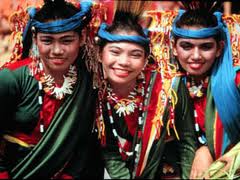 The sure know how to have a good time in the Philippines.
I found this search engine website through one of my visitors and I like it. I've already got it saved and I think I will be using it a lot.
http://www.77searchengines.com/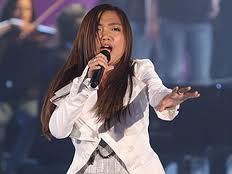 She started out as a little girl that sounded like she swallowed an adult woman and she has only gotten better as time as gone on.  If you have ever heard her sing, you should.  She can hit some really high notes and hold them for a long time.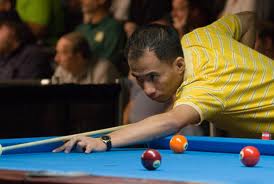 The Philippines has some really good billiard players and I believe a couple of them have gone on to be world champions.

Someone from Big Spring Texas was on here too.  I used to be stationed there at Webb AFB, while in the USAF, back in 1976 to 1977.  It was my very first duty assignment.  I wasn't there very long because they decided that they were going to close the base shortly after I arrived there.  I don't think one thing had to do with the other though.  I really liked being stationed there and I did go back to visit one time after it was closed down.  I was riding around looking at my old dormitory when someone walked up to me to ask me what I was doing there.  I told them that I used to live in that building.  The guy told me that it was now a minimum security prison.  Oh wow, well I'm going to leave then.  While I was going I noticed that there was no fence up there.  That must really be 'minimum security'.  I heard later that they did finally put a fence up though.  You know I still remember my way around that base and the whole area.  That is as long as it hasn't changed, I could still figure out how to get to places.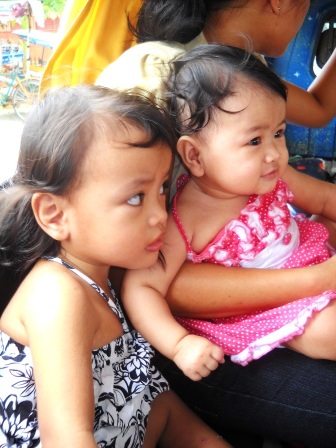 Precious and Casandra have been gone for about a week now and there are still about 3 more weeks to go before they come back.  It is kind of quiet around here without them, but I still miss them.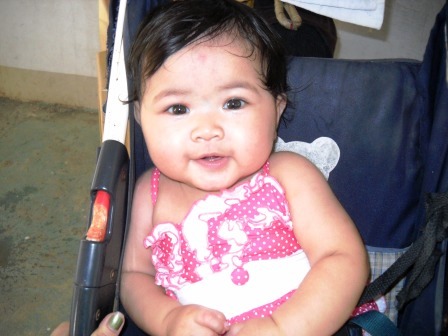 I did make some new stew today and I almost burned it.  I was in here prepping for a new post on this blog and I totally forgot about that stew.  It's a good thing that Lita noticed it and turned it off for me.  Another 5 minutes and the broth would have been boiled out and it would have starting burning.  As it turns out, it came out pretty good.  There's a lot less broth than I normally have, but it's not burnt and I did not have to waste any food.
I did an Expat Interview and it can be found at this location:   http://www.expatinterviews.com/philippines/john-jackson.html. Basically it just says why I am here, what I think about the Philippines and do I have any advice for anyone wanting to move to the Philippines.  It also has my 5 favorite websites about the Philippines listed there.  Of course mine is the first one that I listed as one of my favorites.
This is one of the vacation spots that MJ Services caters to.  If you want to visit, please consider us to make your arrangements.
I moved the flag counter to the bottom of the blog.  I also changed it's look.  I think it looks better this way.  The other one was starting to get so long and taking up a lot of space.  The new design also tells you at the bottom of the picture how many flags have been collected.  On the other one, I had to either count them or go to the flag counter site to see.  If you want to see a breakdown of the countries, then just click on the "flag counter" and it will take you to the site.  While you are there, it gives you a place to get your own flag counter if you want.  You can make it any design that you like.  I tried to make it larger, but my blog theme will not accommodate the larger version, so I had to stop at medium.  Even then I had to adjust the setting on the theme to get one that big.
Check out my recipe section to find out how to make these in different styles, plus there are many more recipes to look through.
Well I'm going to close this one down.  I should have another post tomorrow.  Hopefully I'll have enough information to have a post everyday.  I think that if I continue to monitor the Feedjit, I should be able to have enough, if I can find something that I think is worth commenting on.
Hope it was good reading and please let me know if there is something that I can do to help your Philippine experience be better.  I'm starting to find resources that I never would of thought of before and I now know a few people to ask any difficult questions.  Don't be shy, if you have a question, ask.  Thanks for reading, please comment and have a nice day.  🙂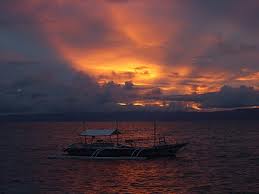 Like most of the Philippine sunsets, it's breath taking.
Useless Knowledge: Pablo Picasso was stillborn. The midwife left him on a table. Picasso's uncle brought him to life with a lung-full of cigar smoke.  (And I thought inhaling smoke was suppose to be bad for you.  The man did the world a favor by bringing Picasso to life)
Salamat, Palaam
Today in Philippine History
Graciano Lopez Jaena
Photo art: JB
1883 – Graciano Lopez Jaena, member of the so-called
triumvirate of Filipino propagandists aiming for reforms during the Spanish colonial rule, declares his desire for all territories under Spain to be given equal treatment, attention and consideration under the law; Jaena expresses this call during his well-applauded speech delivered in Madrid, Spain and attended by the press and personages from the other Spanish colonies Mexico, Cuba and Puerto Rico; Jaena, along with Jose M. Rizal and Marcelo H. del Pilar, Jaena were the leaders of the Propaganda Movement aiming to awaken Spain as to the needs of the people of its Southeast Asian colony and to effect a closer and more equal association between the two lands; Lopez-Jaena's historic speech goes in part:
Next I must tell you that my earnest desire is for our dear Spain to give all her overseas possessions equal treatment, attention, and consideration, instead of leaving some in pitiful neglect, the very ones which might be of greater usefulness to her and which had always been obedient to her. All of them contribute to her welfare and grandeur, which are our own good and aggrandizement; all of them should be esteemed and heeded; all should be respected and taken into account; all of them should be loved by their common Mother.