Tinapa Humba Tops Calbayog Cookfest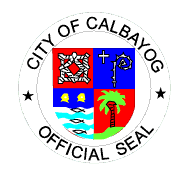 [smartads]
Calbayog City, Samar – A group of students won the tinapa (smoked fish) cooking festival in this city with their creation, tinapa humba with taco chips.
The hotel and restaurant services students from the STI College transformed the smoked fish into humba, a sweet pork dish that resembles the famous pork adobo in appearance, but students used the tinapa as substitute to pork.
"They also mixed it with taco chips since the theme was Mexican cuisine," said the group's coach Jasmine Villa. The group received a P5,000 cash prize. Last year, the STI contenders placed second in the cookfest.
Other winners were Macgil Bayog (second place), Nilo De Paz (third) and Shindler Guinte (fourth).
Showcasing various tinapa dishes in a festival is part of the city's 68th Charter Day celebration on Wednesday. Tinapa is the city's major product with processing concentrated in Matobato village.
For this year's contest, 13 groups from various secondary and tertiary schools in Calbayog competed in the one hour challenge.
Among the judges were restaurateur and Via Mare owner Glenda Barreto, a native of Calbayog.
Read more at: Tinapa Humba Tops Calbayog Cookfest
[smartads]