[smartads] Palawan islands Philippines is generally mountainous but not volcanic. Mt. Mantalingajan is the highest peak in the province at 2086 meters. However, travelers should be careful when traveling to the untapped terrains of the province because it can be a haven for mosquitoes. It is advisable to take anti-malaria pills for safety reasons.
Finally, the northern section of Palawan provides a wide array of island beach resorts and abounds with reserves and parks. Overall, one would always have a guarantee of having a great time when visiting Palawan islands Philippines.
http://www.palawaninfo.com/dos-palmas-arreceffi-island-resort.php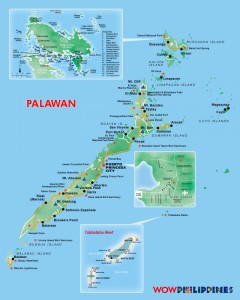 http://www.philippinetrails.com/palawan.html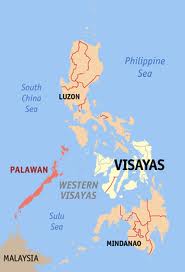 http://academickids.com/encyclopedia/index.php/Palawan
Useless Knowledge: When using the first pay telephones, a caller did not deposit coins in the machine. He or she gave them to an attendant who stood next to the telephone. Self-service coin telephones did not appear until 1899.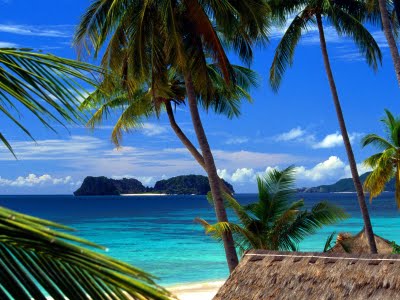 http://nicepictures08.blogspot.com/2011/05/el-nido-palawan-philippines.html
16 Jun – Hit's @ 0202 = 529622.  Okay it's 0840 now and I'm up and about.  I loaded the cooler with ….oops!  Hang on! … soft drinks and "plugged the cooler back in".  I had to go back outside to plug that cooler in.  They wasn't going to get very cold unless I plugged it in first.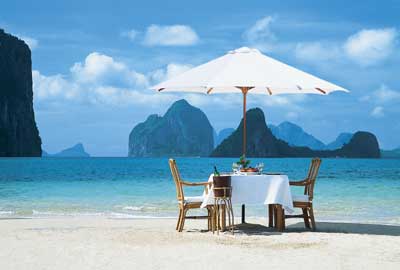 http://travelismyobssession.blogspot.com/2009/06/pristine-palawan.html
(This one above looked to have a lot of nice places to stay.  You should check this one out if you plan to visit there)

Lita headed for the market a few minutes ago.  I put in my request for potatoes and bread.  I've got everything else I need here.  Well everything that is possible to get here anyway.
Sally is working the front end of the house, Vicky is out back washing clothes and J is at school.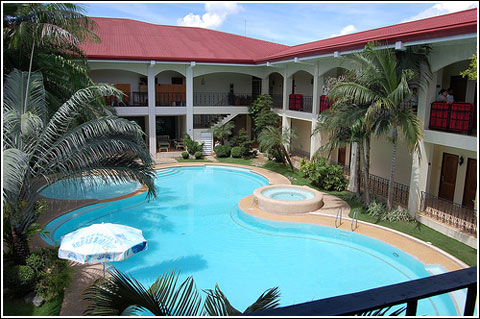 http://www.etravelpilipinas.com/tourism_news/palawan-philippines-asturias-hotel-in-puerto-princesa.htm
Lita got back from the market around about 10:30am.  I haven't gotten up yet to see if she remembered my 2 little items I wanted.  At the time of taking the notes for this, I was in the middle of collecting pictures for the last post (the Embassy one) and it's kind of a pain in the backside to find some of these pictures.  There's probably a place on the Internet to find them all easier, but if there is, I haven't found that place yet.  I've got enough, plus other contact information for all the other Embassies in the world, probably.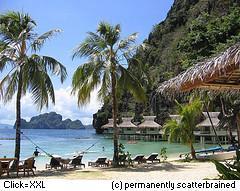 http://www.philippines-life.com/palawan-philippines.php
I just asked Lita and she forgot the bread.  She got the potatoes though.  Oh well, I can just go to the little sari-sari store down the road for a small loaf of bread, if they haven't run out.  It only cost P15.  I'm going to head that way now.
Okay so now I'm back from the sari-sari store.  They had 2 small loafs of bread left, so I just got both of them.  I also picked up 2 "Red Pepsi's " while I was there.  Lita wanted me to get some flour also, but they didn't have any.  The lady there understands English pretty well and she decided to make a funny today.  I asked for 'flour' and, although she knew what I was talking about, she told me that there were many 'flowers' downtown in Calbayog.  It was a bit refreshing  because I don't get too many Filipinos that don't know me well, cracking jokes.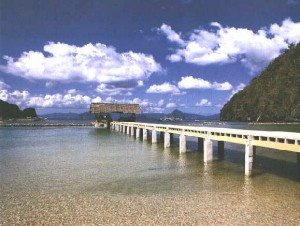 http://www.divephil.com/elnido/miniloc/
Sally lives across the street from where they will be building the mall and she has heard talk of something happening there also.  She has no clue what and there is nothing confirmed, but maybe something.  Stay tuned.  I'll inform you of any updates that I become privy to as soon as I learn about them.
Supposedly they are in the works of building a gas service station here in Bagacay.  I've seen the area where that is suppose to be.  It's also just down the road from us.  That would probably be a good thing because there is no other gas service station in Bagacay.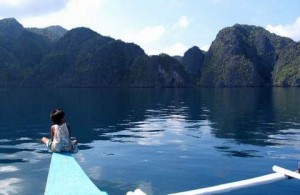 http://www.lakbaypilipinas.com/vacation_packages.html
This is a super boring day.  I had bacon and tomato sandwiches for lunch, with some of the "Red Pepsi".
It's raining again but not so hard right now.  In the last few days we have had about a 10-15 minute period each day of a really heavy downpour.  There is quite a bit of thunder, but nothing Earth shattering, just a lot of rumbling.
http://www.dreamstreetmarketingblog.com/date/2009/07/
Useless Knowledge: A snake is capable of eating an animal 4 times larger than the width of its own head. Most varieties of snake can go an entire year without eating a single morsel of food.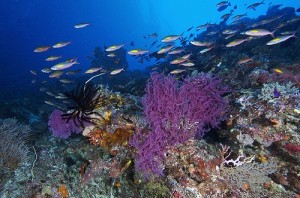 http://www.worldtourismplace.com/tubbataha-reef-puerto-princesa-tours-in-palawan-philippines/
Someone from Potsdam, Brandenburg (Germany) took a good look at the blog today.  They were back and forth through here at least 25 times.  I guess they didn't really find what they were looking for though because the total time they were here was only about 7 minutes.  Maybe they didn't like the blog itself, but wanted to check out all the links.
I did a little walk outside around the front gate, but there was not much happening there.  It does look like, surprise, surprise, it's going to rain again.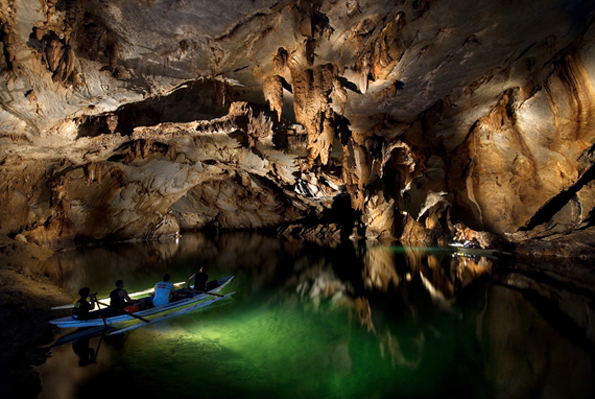 Well something kind of semi-interesting did happen this evening.  I decided to finish my soup in the refrigerator.  I got my glass from the bedroom that I had my Red Pepsi in earlier so I could get some more to go with this soup.  Things were going along pretty well when I noticed that my top lip in the middle was swelling.  I was thinking to myself, "Oh Crap!  Now what?".  Just another thing that I need to figure out later.  Lita came by and I asked her and she confirmed that it was getting swollen.  As she was taking a drink of my "Red Pepsi" she noticed that the glass was full of ants.  I looked and sure enough it was.  I guess that explains the swollen lip.  I guess I should have rinsed the glass after I got it from the bedroom.  I didn't think about that though because I have had that glass in the bedroom longer than that and never had that problem before.  To the best of my recollection, no one has died from digesting ants, not normal ants anyway.  As I'm writing this down in my notes, Lita is outside  telling everyone what happened and they are all getting a good laugh out of it, so it wasn't all that bad if I got someone to laugh about it.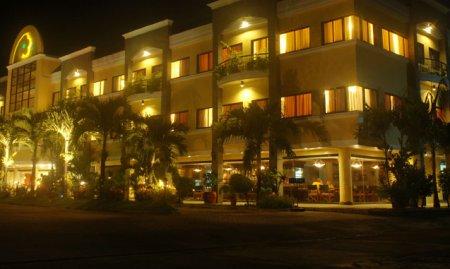 http://en.academic.ru/dic.nsf/hotels/101209541
I just found out today, that today is Titing's birthday.  He is 46 years young today.  They should tell me these things ahead of time, that way I could figure out something to give him for his birthday.  You know Titing and Neneng have really been extra nice to us since we've been here.  Heck, everyone has been, but especially those two.  Someday after we get all set up here and are able to actually do things when we want to, I'm going to be doing something extra nice for them.  I don't know what yet, but it'll be something they will never forget.  It'll probably be another year to year and a half before we will be in that situation, unless something spectacular happens before then, but when the time comes I hope to be able to make them very happy.  Then I'm going to see about doing something for Mar, Judith, Ludy and Victor.  They've all been helpful to us for the past year or so.
http://www.outofthemundane.com/2010/08/palawan-philippines.html
I also found out today that Ramil has started taking law classes.  He has ambitions of being an attorney someday.  That's some pretty high ambition.  I hope it works out for him but that sure is a lot of school time to mix in with his already long hours a day job.  I found this out while I was outside drinking with Ramil and Emie.  I also learned how to play a Filipino card game called Pusoy.  It's not hard.  It's like playing poker solitaire with 13 cards.  You just have to make your 3 best hands with 2 hands of 5 cards and 1 hand of 3 cards.  If you have at least 2 of the 3 winning hands, then you would win the pot.  The rankings are just like in regular poker, so that's easy enough.  I looked up the game on the Internet after we were done and I noticed that there is also a game called Dos Pusoy.  It's basically the same except the deuce is the highest card and the 3 is the lowest.  They also have a rank for the suits: diamonds, hearts, spades, then clubs.  So the 2 of diamonds is the highest card in the deck and the 3 of clubs is the lowest.  No one said anything about the rank of suits in the Pusoy game I was playing.  We were not playing for money anyway, just getting cards and seeing what we had.
I added 3 new links to the Blogroll.  They are "Pinoy Cuisine", "At Wit's End" and "Philippine – Travel Blog and Weblogs".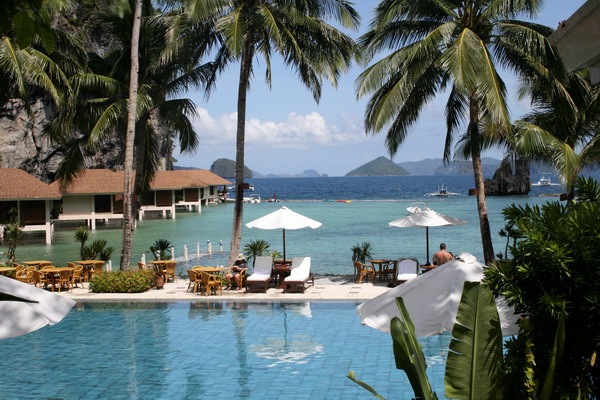 http://thewildchild79.blogspot.com/2010/12/club-noah-isabelle-resort-palawan.html
Useless Knowledge: A grasshopper can leap over obstacles 500 times its own height. In relation to its size, it has the greatest jumping ability of all creatures.

Now I can't say whether you should take a chance and go to Palawan or not.  I mean if you are seriously afraid of getting kidnapped, then don't go.  As for me, if I get a chance, I'll go.  The kidnappings have mostly moved to the very southern part of Mindanao and they are very infrequent on Palawan.  I refuse to let terrorist terrorize me, but that's just me.  Here are some links to stories and about some kidnappings there and what is being done to prevent them in the future.  Please read and decide for yourself.
As for travel routes, well if it were me, I'd schedule a flight with Cebu Pacific when they have one of those 1/2 price, 99 cent or 1 cent sales.  Tacloban to Cebu is a relatively short flight and then to Palawan.  If you can catch it right and stay about a week or two, you can make the trip for a very low price.
http://nrcportfolio.wordpress.com/2008/06/30/palawan-resort-recovers-from-2001-kidnapping/
http://www.philstar.com/Article.aspx?articleid=442731
http://www.zimtzucker.com/cicisblog/?p=583
http://www.smartraveller.gov.au/zw-cgi/view/Advice/philippines
http://www.tripadvisor.co.uk/ShowTopic-g294255-i8273-k584266-l3559696-Safety_philippines_palawan-Palawan.html
Salamat, Palaam
Today in Philippine History
Imperialist Consul Oscar F. Williams
1898 – During the Philippine Revolution against Spain, American Consul Oscar F. William sends a dispatch to Secretary Wm. R. Day reporting that the Filipino revolutionaries have defeated the colonial forces at practically all encounters and have taken control of the northern provinces and the entire bay coast, save for the city of Manila; the Bald Eagle nation represented by Admiral Spencer Dewey had earlier forged an alliance with Aguinaldo in line with the briefly fought Spanish-American War;  the success of the Filipinos in breaking the yoke of Spanish colonization, however, will later be stolen by the Americans who will stage the Mock Battle of Manila to make it appear that it is they who defeated the Spaniards after duping Pres. Emilio F. Aguinaldo into freely allowing the entry of  the forces of the emerging imperialist United States into the Philippine archipelago supposedly as friendly troops.
Photo credit: http://mcnygenealogy.com/bios/williams-oscar.jpg