[smartads] 4 Jul – At 0050 the Internet went down again.  It looks like the same problem.  It worked pretty decent for a little over 7 hours, but now, Here we go again.  Crap!  I needed about 15-20 more minutes to finish the 12 July post.  Hopefully it will be back when I wake up later on this morning.  If not, well since it looks like the same problem, maybe it is and maybe they will be able to fix it faster and maybe do a better job this time.  That sure is a lot of 'maybe's', isn't it?  You can be sure that I will inform them very early in the morning if there still is no connection.  Good night for now.
Useless Knowledge:  The Adventures of Tom Sawyer, by Mark Twain, was the first published novel ever to have been written on a typewriter.
http://en.wikipedia.org/wiki/The_Adventures_of_Tom_Sawyer
http://en.wikipedia.org/wiki/Mark_Twain
Well at 0615, it was still down.  The phone still works though, so I used that to call in the problem.  You have to call the main office in Manila, but at least it is free.
After getting disconnected 4 times and going through their first level checklist twice, I finally got someone to do a work order.  I was going to insist that they show up today, but the guy told me that they would be there "this day", before I got the words out of my mouth.  I does still look like the same problem.  There is a flashing ADSL light and no Internet light.  Only the "Power" and "LAN" lights are working.  Since that is the case I guess I could say it's only half broken.  Trying  to throw humor in there so I won't throw anything else across the room.
Well since last time they didn't show up until almost 6:00pm, I waited before I called the Globe office.  That was a mistake.  I called at 5:00pm and they said they couldn't check the status because their system was down for updates and that I should call back later.  So I call back at 5:15 and I got the same answer.  I waited until 6:00pm to call.  It was a good news/bad news thing.  The good news is that the system is back up.  The bad news is that they have no record of me ever placing a work order.  If I was there in person this blog would be out of commission because I'd be in jail for murder or at the very least, assault.  There was steam coming out of the top of my head.
The guy said that they could have something there by Sunday, the 17th.  SAY WHAT?  This is Thursday, the 14th.  After that he said he would try to expedite the work order since it's been so long and due to the recent events.  I'm calling them again tomorrow morning to be sure that this work order was actually entered and to bug them to try harder to expedite.  I may call them every few hours, just to be sure that they don't forget.  I'm going to check into other Internet options too because this service is unacceptable.  Unfortunately I may not have much of a choice, or maybe no choice at all, as to who my Internet provider can be.
In addition to me calling the Manila Globe office in the morning, I have asked Ramil to stop by the local office to make sure they are informed them as to what is going on.  I trust the local office more than the Manila office.
Useless Knowledge:  Texas is the only state that permits residents to cast absentee ballots from space. The first to exercise this right to vote while in orbit was astronaut David Wolf, who cast his vote for Houston mayor via e-mail from the Russian space station Mir in November 1997.
http://en.wikipedia.org/wiki/Texas
http://en.wikipedia.org/wiki/David_Wolf_(astronaut)
http://en.wikipedia.org/wiki/Space_station
I finished the rest of my chicken stew from yesterday and a little later on Lita made some popcorn.  I haven't had any popcorn for about 6 months and it was good to taste it again.  I like my popcorn with about medium salt, no butter.  If there is cheese to sprinkle on it, I'll take some of that too, but there is no sprinkle cheese here that I know of.
I stood out front of the gate, next to the road, talking with Titing for a little over an hour.  We talked about many things, but mostly food.  Since food is one of the things I do know something about, we had a good conversation.  We talked about the beef in China where they massage the cows and give them beer before they slaughter them.  We talked about sandwiches and mustard also.  Sandwiches is one of my favorite subjects.  Titing has never tried mustard, but says he want to.  Maybe someday soon when they are BBQ-ing outside he can get one of the hot dogs and I'll get him some of the mustard from the refrigerator.  Most Filipinos I know, and I think most Filipinos, do not like mustard.  I think it's just because it's not something they are use to.  Lita didn't use to eat mustard, but just recently, before we moved here, started eating it on her hamburgers.   Titing agrees with me because he also thinks that having only one electric company here is b___ s___.
Okay, it's later now.  I'm laying here in the bed writing these notes.  I've got not Internet and Lita has control of the remote, so I'm going crazy again.  I think that I will get a laptop when I can.  I can get one of those Internet sticks (I forget what you call them) and just buy Internet time like you can do for cell phones.  I could use the laptop for my backup computer, on days like these, and it can also be used when I'm traveling.  I never really wanted one before, but I after all these things happening, it almost requires me to get one.  I'll probably get it while we are in Texas next March to July, unless some other favorable circumstances give me a chance to get one sooner, like maybe in Korea on Osan.  To do that I'd have to come across some extra money.  Unless the blog starts making money or I win the lottery, I don't see that happening, so I'll wait until March to July.  Our 32nd anniversary is in April, so maybe I'll buy myself one for that.  I waited all these years, so I figure I can wait a little bit longer.
I guess I'll be going to sleep early tonight, right after the Pinoy Edition of The Biggest Loser.  There is nothing else for me to do and I need to be up early to check on that Internet again.  I also want to be fresh for when/if I have to call those Internet people again.  I don't want them to forget about me.  Click on the pictures for more information.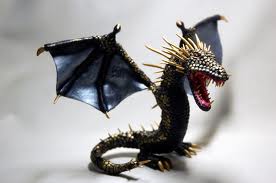 Useless Knowledge:  Contrary to popular misconception, bats do not become entangled in human hair and seldom transmit disease to other animals or humans.
http://en.wikipedia.org/wiki/Bat
http://www.totalwildlifecontrol.com/bats-disease.html
Salamat, Palaam
Today in Philippine History
Maj. Gen. Elwell Otis of the imperialistic U.S.
"fighting, having begun, must go on to the grim end"
1898 – President Emilio Aguinaldo y Famy of the still-in-revolution Philippine Republic writes to gulliby ask George Dewey, admiral of the emerging imperialist United States, to forward  to Washington his June 18 and 23 decrees establishing a  revolutionary dictatorial government to continue the fight for  independence, further stating that "the  desires on this government are to remain always in friendship  with the great North American nation, to which we are under many obligations"; on this same day, the 4th U.S. Military  Expedition to the Philippines sails for Manila under Maj. Gen.  Elwell S. Otis, in what would later prove to be  preparation for the imperialistic American invasion of the Philippines: Otis would oversee many of the American atrocities in the bloody and protracted Filipino-American War (1899-1914)  that their forces would surreptitiously instigate come February of the following year, and would be quoted for saying "fighting, having begun, must go on to the grim end" in response to Aguinaldo's plea for an end to the war; around eight months earlier, Dewey forged an alliance with Aguinaldo, deceptively promising to honor Philippine independence, during the (second phase of) the Philippine Revolution intersecting with the Bald Eagle's war against Spain; apparently fooled into thinking it is part of the supposed alliance, Aguinaldo a few weeks earlier ordered his men "not to interfere" with the North Americans, stupidly allowing the free entry of the G.I.'s that would lead to the infamous August 1898 Mock Battle of Manila that would falsely make it appear that the Americans–instead of the Filipino revolutionaries–are responsible for defeating the Spaniards in the Southeast Asian archipelago; the baseless Treaty of Paris "ceding" the Philippines to the Bald Eagle nation would be signed, the  U.S. Congress would approve, the enemy Americans will invade and the Filipinos would unsuccessfully fight a protracted and bloody war to preserve their newfound freedom and dignity.
Photo art: JB
Raw photo: Wikipedia