[smartads] Yes…that's me.  This picture was taken with my web-cam.  I was messing around with it and decided to take this picture.  I didn't know I would be using it in the blog, but what the heck it looks okay.  Of course I do need a shave in this picture and as I am typing this, I still need to shave.  Ignore all that white, it's uh…, it's uh… the reflecting light that makes my dark brown hair look white.  Since I've lost those 65 pounds this past (almost) 9 months, I don't have to worry about taking up too much space in the camera lens, and I think…yes I think it's true…I'm getting better looking.  Man I sure have a good web-cam…look how good that picture came out.  Okay on with the post for today.
Useless Knowledge: The word testimony came from men in Roman times taking an oath before the court that they were telling the truth. To insure their statements were accurate, they swore on their testicles.  (Man…I'll bet that if this was true today and guys would lose those testicles if they committed perjury, there would be a lot less of them committing it.  I know I'd tell them any truth they wanted to hear).
5 Feb – I was anxious to get up this morning, even though I didn't go to bed until around 0430.  I was up at 1015, headed for the CR, then headed for the scale.  It's weigh in day.  I was seriously wondering if I lost any weight this week because I was feeling good and I've been eating pretty good all week.  I haven't felt bloated recently, so that was a good sign for me.  When I got on the scale I couldn't look, but I had to.  When I saw the numbers, I didn't believe them.  I picked up the scale and moved it to another area of the floor, but I always weigh in the approximate same area.  This time I figured if the numbers came out exactly the same, then they must be true.  Lo and behold they did come out the same, it really astonished me.  Last Saturday I weighed in at 123.3 kilos (271.8 lbs).  This week I was 120.3 (265.2 lbs).  Holy Moly!  I was hoping to lose, but 3 kilos (6.65 lbs) in one week?  It's not like I haven't been eating either.  I usually eat at least 2 meals a day, sometimes 3.  I don't feel hungry and I haven't been restricting myself of any type of food either, except the junk food.  I've been eating lots of stew, beef and chicken, and that's my favorite thing to eat.  I even put crackers, bread and/or rice in the stew.  I drink lots of water and Mountain Dew, so I don't know, but I'm not complaining either.  Once I get to the gym, if I ever find any shoes that fit, I'm really going to be getting into good shape.  That's one of the reasons that I came to the Philippines, to lose weight, so at least I am accomplishing that.  My brother said that if I come home in good shape, he just might come over here for a visit also, to see what he can lose.  I hope he does that, but I doubt it.  In the meantime, I'm enjoying losing weight and hope to be getting into shape to very soon.  Well I mean into a shape besides the one I'm in now…a round shape.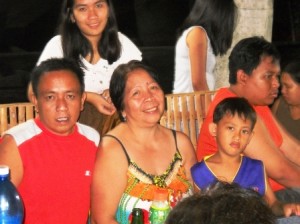 Right now I feel like I could lose that .3 kilo just by getting a haircut.  I'm going to have to take care of that this next week.  It only cost P30 for a haircut, heck I can get that, plus a P10 tip for the little massage they give you after the haircut.  If you get the right barber doing it, it feels really good and well worth a measly P10 tip.
I took a short little walk outside today.  Well I didn't go anywhere, I just walked around out by the front gate.  The sun was shining and it was a lovely day.  I was looking at the Ciriaco Hotel and I noticed that there was a broken window on the top floor.  It was the window right next to the huge viewing window, to the left of it as you look at it.  I tried to accuse Chatty of doing it, but she can't even throw a rock from our house to the bottom floor, much less the top floor (or so she says).  I was, of course, teasing her, but most people here do not understand my dry sense of humor.  They will get use to me though.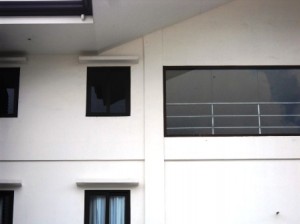 Oh…I did take my medication today.  I took them right after I finished up the rest of the stew that I made a couple of days ago.  Lita says she will be making spaghetti on Sunday, so I guess I won't be eating stew again until at least Monday.  She always makes enough for me to have a couple of meals with, plus enough to share with others.  I will need to make the stew soon because I do not want the potatoes or carrots to get bad.  So Monday should be a good day for that.  Tuesday at the latest, but I'd put my money on Monday.
Speaking of Monday…that is Superbowl Sunday for me.  I'll try to watch the game on the computer and hope that it is not too slow and doesn't mess up.  I'll be rooting for the Packers, because I want Dallas to be the first time to get to 10 Super Bowls, and Pittsburgh is the only team with more than them.  Dallas has 5 wins and Pittsburgh as 6.  Actually Pittsburgh, with this appearance, ties Dallas for the most appearances in a Super Bowl (8).   So Go Packers!  Go Cowboys!  NFL Draft is in April, I'm looking forward to that.  I'm going to follow it the best I can here.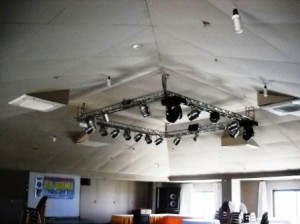 I added a few new things to the blog today.  In fact I'm in the middle of adding quite a few things to the blog.  Prompted by some of y'alls input, I am currently working on listing several hotels in the area with rates, pictures, phone numbers, addresses and my opinion of the hotel when I visited it.  I have already added 3 hotels and I think I have 3 more to add.  I have them under the Page Calbayog Local Hotels Plus…  It is right next to the Home button on the front page.  Please let me know what you think of what I have done.  Also please read the front page of the page (click on the Calbayog Local Hotels Plus…) to read that before you check out the variety of hotels.  More on this in a post in the near future.  Also if you would like for me to make reservations for you, since they do not have websites to make them, I can do that for you if you give me your information.  Of course I would have to charge you a nominal for that service because I need to make a living also.  Click on that Calbayog Local Hotels Plus… for the information on that.
In addition to the above additions, I also added 4 more links.  One of them is under blogroll and is named Top 10 Outstanding Beaches in the Philippines.  The other 2 are on the left side of the blog and they are both Filipino recipes that I found on the Internet, and they both had lots of pictures with them.  There is also a new link that lists the holidays of many different countries, including the Philippines and the United States, plus many, many more countries.  That one is also under blogroll and is listed under Calendar's with Holidays for Numerous Countries.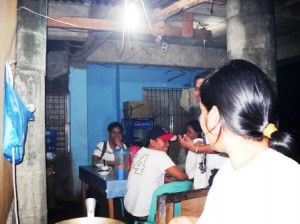 Speaking of changes…I changed the front page of the blog slightly.  I did this in hopes of correctly some of the problems I mentioned about some of y'all not being able to read all the comments and difficulties in viewing part of the blog.  Blair has already mentioned that it has helped him, so I hoped it has cured all the problems out there concerning the blog.  I think it actually looks better too, so that's a plus.
Mar, Ludy and my favorite Marianne in the whole world was here tonight.  Mar wanted to arm wrestle, so I accommodated him.  He's a bit stronger than I thought, but not quite strong enough.  Although I was never in any danger of losing, he maintained his ground for much longer than I figured.  Once it was obvious that I had the upper hand and his hand starting getting closer to the table, he broke it off.  I think in another 30 seconds (maximum) I would have had him.  Remember I'm not that great at arm wrestling either.   I'm not sure if I want to try to take on Ramil or J, but J does have pretty skinny arms.  He does a lot of physical labor and he is much younger than me, so I'm not sure about him.   Ramil might be able to beat me.  Maybe I'll give it a try pretty soon.  Probably after I have been to the gym for a few months to get rid of the flab and tone up just a bit.  I do not plan on getting any big muscles, just little ones.  I'm already married so I'm not trying to impress anyone.  But pretty young ladies feeling my muscles is something I wouldn't pass up.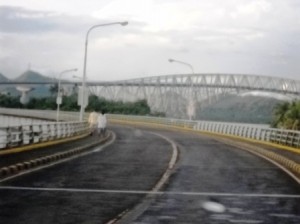 Emery, J and Ramil were drinking last night and they wanted me to join them, but my mind still remembers my last drinking spree at Catmon and it (my mind) won't let my hands do it.  I know that pretty soon I'll get over it and drink some more of that wonderful Red Horse.  I just hope that I remember to eat something before and/or during the drinking this time.  Last time was too much for me to handle without food.
Tagalog Word of the Day: pagkain  (pahg-ka-en)  means food.
Useless Knowledge: A person who has an irrational fear of childbirth can be said to be either maieusiophobic or tocophobic.  (Or maybe they just fear that their children will turn out like they did).
That's the end for today.  Some pretty good stuff in today's post if I say so myself (and I do).  The next post, probably on the 8th, will be informative too, so be sure to check it out.  I've got lots of things on my plate right now as far as the blog goes, so look for the additional things on the front page and please, please be sure to check out the hotel information.  That took some effort to get all that information.  Remember that you can click on any picture to get a larger version and more information about the picture.
Today in Philippines History
Feb. 5, 1899 – Filipinos dead in Sta. Ana trench
1899 – Philippine President Emilio F. Aguinaldo  sends Gen. Isidoro Torres to Gen. Elwell S. Otis, in charge of the imperialist American troops, to try to  bring about the cessation of  hostilities that erupted the day earlier (first day of the Philippine-American War, 1899-1914) when Pvt. William Grayson killed Filipino Corp. Anastacio Felix while attempting to cross the line Sta. Mesa bridge; Otis, who earlier reported to his superiors that Aguinaldo's government was "very anxious for peaceful relations," will brutally respond that since the  fighting had begun, it had to go to its grim end; unknown at that time to the  Filipinos, on February 2, several regimental U.S. commanders secretly ordered their men to bring about a conflict if possible as part of the filthy plan of imperialist President William McKinley to push the US Senate into ratifying the Treaty of Paris that "annexes" the fledgling Southeast Asian republic to effectively approve military operations against the Filipinos; some 3,000 Filipinos will die during the first two days of the Fil-Am War and on February 6, the US Senate will approve the controversial Treaty.
Gen. Simon Tecson y Ocampo Mansion
1861 – Future Filipino revolutionary Simon Tecson y Ocampo is born in San Miguel de Mayumo (San Miguel), Bulacan province during the Spanish colonial period; Tecson will join the Philippine Revolution when it breaks out in August 1896 and will rise to the rank of brigadier-general by June 1897 during the Mt. Puray Assembly; he will become a signatory of the so-called Biak-na-Bato Constitution framed just prior to the Truce of Biak-na-Bato following the retreat of the troops of revolutionary Emilio F. Aguinaldo to San Miguel de Mayumo; Tecson will also be a signatory to the capitulation of Spaniards to the Filipinos following the Siege of Baler;  during the Philippine-American War (1899-1914), Tecson will fight the enemy Americans but will surrender in February 1901 although he will refuse to swear allegiance to the imperialist United States flag, causing his deportation to Guam in mid-1902; in September of the same year, Tecson will finally pledge allegiance to the imperialist Bald Eagle, allowing him to return to his hometown about a year before his death.
Photo credits:
https://traveleronfoot.wordpress.com/tag/simon-tecson-house/
http://philippineamericanwar.webs.com/filamwarbreaksout.htm