[smartads] Sulu is the #1 island in the Philippines that I will probably never visit.  I will say though that they have some beautiful places there.  I'd like to go there, but it is south, south Philippines and it is just too risky for me.  I know that plenty of Americans have been there, especially military, but they had the might of the US government behind them.  Maybe someday because it sure does look nice there.
http://zamboangajournal.blogspot.com/2009_06_01_archive.html
An Island group, 1,086 sq mi (2,813 sq km), the Philippines, SW of Mindanao. Lying between the Celebes and Sulu seas, it includes over 900 volcanic islands and coral islets extending almost to Borneo. Basilan is the largest island, Jolo the most important. Fishing is the major source of livelihood; the Sulu Sea supplies a large proportion of the nation's commercial catch. The archipelago is also the prime source for pearls, marine turtles, seashells, and sea cucumbers. The islands are heavily forested, but local farming is nonetheless carried on and meets the needs of the people. Large quantities of manioc (a root staple) are grown.
http://www.zamboanga.com/z/index.php?title=Sulu_Province%2C_Philippines
This is probably not going to be a long post because I spent most of the day just sitting, doing nothing, trying to recover from too much drinking last night.  There is a fair amount of information, just not an abundance of it.  I put a few extra pictures in today.  It wasn't hard to find nice pictures of this place either.  I was really surprised there were so many nice looking places.
http://philippineculture.ph/Culture.htm
Useless Knowledge: Dolphins have killed sharks by ramming them with their snouts.
http://www.zamboanga.com/z/index.php?title=Jolo,_Sulu,_Philippines
2 Jul – Hits @ 0142 = 605416.  That makes a very good 5,083 for the past 24 hours and 2 minutes.
I updated my profile.  Well I just expanded on the biographical information.  I have been hearing that the biographical information is very important to give out as much information as you want to.  For some reason people like to read the bio information to get to know the writer better.  Well that should get to know me pretty good.  If you haven't read it you should, I guess.  If you have, and I know at least 3 of y'all have, because you told me, then you need to read it again for the additional information.
http://congresswomanladyann.com/about/
For some reason I get many hits on that Plants vs Zombies.  All I have there is a picture, but I think I will expand on that pretty soon.  I plan to do a post of everything that I have learned about the game as I was playing.  Maybe it's not everything, but it's a few things.  After all I have maxed out the points, plants, tree, sun and beaten every game they have on there.  I'll put a few things on there, if I can remember them all.  If not, I'll start over and document them as I go along.  I can play for hours a day, so it wouldn't take so awful long to get back up again, especially since I already know what's coming and can now get there faster.  I'm going to put another picture on here, right now, just so maybe someone will get this picture too and read this paragraph.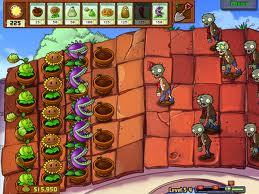 I went downtown again today, as planned.  Of course things did not go as planned.  One of our short time bills turned out to be a little higher than I anticipated so I'll have to wait and pay it next month.  That totally sucks.  I really was hoping to get that taken care of this month.
http://www.travelphil.com/internet_eng/fotos/fotos_sulu_islands.html
However just because I couldn't pay that bill yet, doesn't mean all is lost.  Now I have a little extra money to take care of another matter or two that I thought I would not be able to get to this month.  So now if I take care of that or those this month, I won't have to worry about that or those ever again.  As the saying goes, "When one door closes, another one is opened".
http://www.consuelo.org/suluschools.html
The Internet people came by to look at the computer today already.  Of course when they got here the Internet was running fine.  Better than it has in a couple of weeks.  A couple of hours after they left, it was back at it again though.
http://jsotf-p.blogspot.com/2010/01/mblt-3-and-task-force-sulu-treat.html
Oh yeah.  When we went downtown (Lita went with me again), the ATM line was long.  I was about #10 in line, but it did not take as long as yesterday.  Even though when I was #4 in line they decided to fill the ATM machine again.  I guess people are emptying that thing fast.  Man I wish it was me doing it.  There is a P30,000 per day limit, so I don't know why they have to fill it up so much.
http://lino-geography.blogspot.com/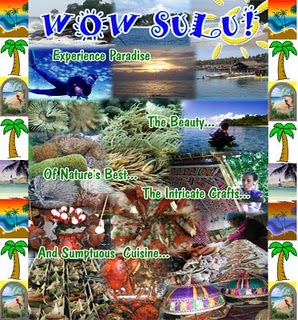 There was not much going on today, so I stayed out with Emey drinking Red Horse for awhile.  Even Robbie drank a couple of small glasses of beer.  I've never seen her drink it before.  She left after that to put her children to bed, but her asawa showed up to drink in her place.  He drinks more than 2 small glasses.  We didn't really have that much, only 4, or maybe it was 6, of the liter bottles.  I grabbed a couple of the bags of my Mexican style peanuts for everyone to share.  They don't normally buy those for themselves because they like to spend their money on other things like rice, fish and vegetables.  Earlier in the day I shared some of those Taco Doritos and everyone liked those.  They cost P102.25 so they are not bought a lot here either.  That's more than they cost in Texas, twice as much, but I like them.
http://zamboangajournal.blogspot.com/2011/03/sulu-folks-to-get-livelihood-training.html
Emey went to bed around 11:00pm, but Ramil and I stayed up about another 1/2 hour.  We talked a lot about life and about women.  I did most of the talking, probably either because I know the most, or because I did most of the drinking.  Maybe it was both.
http://www.dvidshub.net/image/283503/medical-and-dental-civic-action-projects-sulu-philippines
Useless Knowledge: Not until Herbert Hoover became U.S. president in 1929 did the U.S. chief executive have a private telephone in his office. The booth in a White House hallway had served as the president's private phone before one was installed in the Oval Office.
I wasn't feeling so bad when I came back into the house.  I remembered that the front gate needed to be locked.  I got Ramil to do that.  I remembered to lock both the front and back doors and make sure the propane was turned off.  I got in here on the computer and I almost finished the first sentence when I started head bopping and almost slamming my head on the keyboard.
http://bestphilippineattractions.com/2011/01/29/best-philippine-festivals-rajah-baguinda-festival/
Your already know what happen after that.  I had to go to bed and I finished yesterday's post, this morning.  But I'm soon to be caught up again and even got an extra post in today.  Did you see my post on the new P20 bill?  I'm going to do a little thing on all 6 of the new bills.  They just take a little bit of work and it's something that will probably draw a few people in.  I'm going to have to remember to put links on each page to the other denomination posts.
http://thephilsouthangle.com/?p=7363
Useless Knowledge: Ancient robbers of Egyptian tombs were convinced that whacking off the noses of stone effigies would thwart any nasty curses.  (An effigy is a representation of a person, especially in the form of sculpture or some other three-dimensional form).
http://www.filipinasoul.com/2008/06/new-seven-wonders-of-nature-tubbataha-reef-national-marine-park/
3 Additional websites about Sulu to check out if you want too.  The last one is a long one.
http://en.wikipedia.org/wiki/Sulu_Archipelago
http://sulu.gov.ph/Tourism.asp
http://www.google.com/search?um=1&hl=en&gbv=2&biw=1280&bih=709&q=sulu%20philippines&gs_sm=c&gs_upl=4088l5016l0l3l3l0l0l0l0l330l652l1.0.1.1l3&ie=UTF-8&sa=N&tab=iw#q=sulu+archipelago+philippines&hl=en&sa=X&gbv=2&tbas=0&prmd=ivnsm&tbs=tl:1&tbo=u&ei=oXUQTpKML8_mmAWfluTeCg&oi=timeline_result&ct=title&resnum=11&ved=0CHAQ5wIwCg&bav=on.2,or.r_gc.r_pw.&fp=d09595d506fcd970&biw=1280&bih=709
Salamat, Palaam
Today in Philippine History
Jacob G. Schurman
1st Civilian Imperialist US Representative
1899 – Apolinario Mabini y Maranan, Foreign Affairs Minister of the fledgling Philippine Republic,  writes to his friends, including Isidro de los Santos, deploring the killing of Gen. Antonio  Luna y Novicio (who was assassinated less than a month ago on apparent orders of President Emilio Aguinaldo y Famy ) and also stating how  the thermal baths at Balungaw have hardly improved his health;  five months into the bloody and protracted Filipino-American War (1899-1914); imperialist  representative Jacob G. Schurman of the Philippine Commission [translation: United  States colonial body commission to help colonize the Philippines] returns to Manila from a  three-week tour in the southern islands and expresses the impression is that while "the  intelligent and substantial citizens" desire an American protectorate, as the masses are  awaiting the settlement of the ongoing Fil-Am War in Luzon before making any  commitment.
Photo Credit: inauguration.cornell.edu/