[smartads] Previously known as the "Queen City of the South",  Iloilo was later renamed "City of Love"
From all the pictures I have seen, I think I'd like to visit this place.  It looks like it is pretty modern, or at least modern enough for me.

http://en.wikipedia.org/wiki/Iloilo_City
Useless Knowledge:  It takes an average of 18 hummingbirds to weigh in at 1 ounce.  (So that means it takes 288 hummingbirds to equal 1 pound.  Man talk about being a light weight)
I hope y'all don't mind the pictures of the Philippine cities instead of the normal pictures.  Titing should have my camera back tomorrow with some pictures already in there, so next post I'll be back to the normal routine.  Of course if you like these pictures then I could do this once or twice per week and do the normal thing the other days.  I would not run out of pictures so fast that way and I wouldn't have to have so many pictures.  Iloilo is close to the place where Dave of www.philippinesplus.com lives.  If this place looks like some place you'd be interested in visiting or retiring to, then check out his website for more pictures and more stories.  I'm sure that if you have any questions for Dave, he and some of his other readers would be happy to help you out.  Of course I'll help you out all I can, but he is more of an expert in that area of the Philippines than me.  I haven't even been there, yet.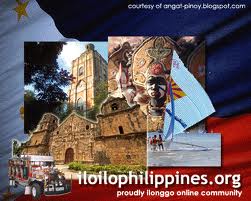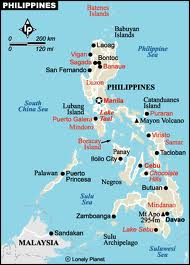 19 Feb – Hits at 0320 = 136502.  I was in such a hurry to get up this morning to weigh in that I forget to check the time.  Oh well, I can guarantee you that I did get up.  Not only that, I think I'm psycho …er I mean physic.  Remember on the last post I said that I probably would just lose the .3 from the 120.3?  Well that's exactly what happen.  I weighed exactly 120 kilos when I weighed today.  Now what's so 'special' about that is when we first arrived in the Philippines I weighed in at 150 kilos on the 19th of May.  Today is the 19th of February.  I lost exactly 30 kilos in 9 months.  That averages 3- 1/3 kilos per month or about 7.35 pounds per month.  Actually my goal was to lose 10 pounds per month for 14 months to reach my ultimate goal of 190 pounds or 86 kilos.  I have adjusted my ultimate goal since then though to 90 kilos or 198 pounds.  As I have stated before I may stop before that depending on my looks and how I feel.  I may stop as high as 220 pounds or 100 kilos.  I really, really would like to see that "1" as in "199" on the scale though.  Maybe I can go down to 190 pounds, then build back up to the 220, but with muscle instead of fat.  That should work, right?  I've never had a good looking body really, so I don't know how that would work.  I think it would look good though.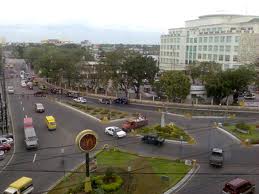 I took my medication with a couple of egg sandwiches today.  I got Lita to eat the yolk from one of the eggs in exchange for the white part of her egg.  Yesterday I gave my yolk to the cat (Juvic Blue) and he appreciated it, or at least he gobbled it up.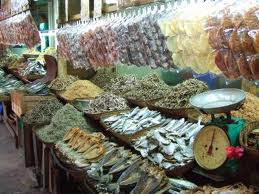 Looks like we dodged a bullet here..no not literally, but we thought we had a problem with the alternator on the Nissan, but it doesn't seem to be so.  The Nissan would not start and we just bought that new battery, so we figured the alternator wasn't supplying the power to the battery.  Ado removed the new battery and tried another battery.  The Nissan worked.  So it must be the 'new' battery.  I'm not sure of the return policy here, but I guess I'll find out.  I suppose that we will be returning it soon.  Ideally it should be next Monday or Tuesday, but I'll have to find out from Ado the return policy procedures here.  Seems like it should be a problem though.  I still have the receipt and we've only had the battery, for what, about a week?  I'll have to look at the receipt to be for certain.  Batteries cost a lot less than alternators.  Think that when we do go to get another one, I may just go ahead and upgrade to the better maintenance free battery, or at least the low maintenance one.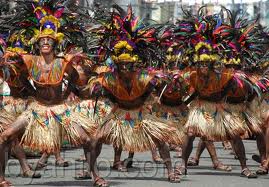 I'm going to have to take a shower tonight.  I was outside earlier standing by the fence, like I like to do, and there was a lot of smoke coming off the BBQ hitting me.  I didn't really feel like moving, so now I smell like BBQ pork.
20 Feb – Hits at 0355 = 138171.  I did take that shower about 0300 this morning.  I was up at 0900.  Lita made me eggs for breakfast this morning to take my medication.  She also made some grilled onions to go with them.  She doesn't like to cook the onions the way I do.  I like to grill the onions, then crack the egg on top of the onions after they are really brown.  That way the egg spreads out and the onions are cooked into the egg.  She likes to cook the eggs and the onions completely separate.  When she's cooking, I eat it the way she cooks it.  When I'm cooking she eats it the way I cook it.  Just kidding.  When I'm cooking she eats something else.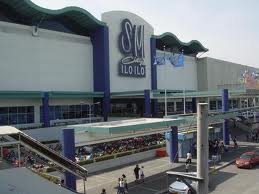 Lita went to the market today.  She brought Khan with her.  She brought Crystal with her yesterday.  If she has to bring one of the young ones, I'd rather have her bring Crystal because at least she knows how to dial a phone correctly in case something happens.  I would go with her, but when I go sometimes the vendors, that she doesn't go to normally, try to raise the price on her.  You know since they think all Americans are rich.  I don't really like walking through that market anyway because there is barely enough room for me to maneuver in there.  I am constantly having to move in or off to the side to get out of the way.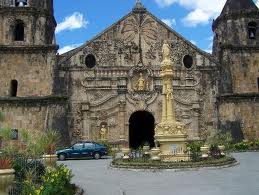 I'm starting to feel a pain in that ankle again.  I hope it's not that gout trying to come back.  I've been taking my medication every day, so it shouldn't be.  It's just a very small pain now, it could be something else.  If it starts getting worse, I will immediately switch from the preventative mode to the cure mode.  Maybe if I start the cure fast enough, it won't hurt so much.  Better yet, it turns out to not be gout and I can keep walking.  Whatever it is, I won't be putting that wrap on my knee again, that's for sure.  If you're reading this, thanks again for that information Terrence.  Heck even if you are not reading this, thanks for the information.
Lita is making sauce today.  She said she was experimenting with it.  I asked why experiment with perfection, but she like to experiment with new foods to see what she can get out of it.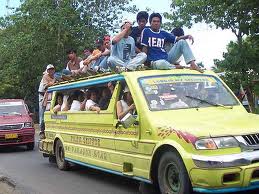 They also made some strawberry ice candy today that turned out darker than it normally does.  It actually looked more strawberrier. Yeah, I know, that's not a word, but it fits.  I asked what was going on with it and Lita said that they used brown sugar instead of white sugar.  She going to see if it makes a difference to the customers.  I doubt it because like I said, it even looks better.  I haven't tasted one yet though.  Lita said that the brown sugar is less expensive than the white, so she hopes it goes well.
Around about 4:30pm, everyone that went to San Antonio Island, returned.  They sure didn't stay very long.  I haven't asked for details, but maybe it was a good thing I didn't go.  I'll ask Robbie tomorrow and she what her opinion is.
There are so many people here, the customers, that keep asking Lita when she is going to open a restaurant upstairs.  You know it wouldn't surprise me one bit if we did have a little restaurant up there before the end of the year.  One thing for sure is that the ones that don't mind trying something a little different than what they are use to, could be in for something really great.  The foreigners that show up, would sure feel at home with Lita's cooking.  It's a good possibility, so I'll keep you informed.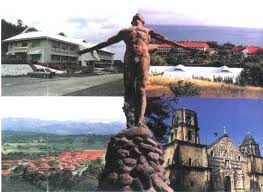 Salamat, Palaam
Useless Knowledge: "Long Tall Sally" was the last song played by the Beatles during their last scheduled concert, which took place at Candlestick Park in San Francisco on August 29, 1966.  (This would make a good trivia question)
Useless Knowledge: Ringo Starr started out as Richard Starkey. While Starkey was in the band Skiff le, their front man Rory Storm dubbed him Rings because he wore so many rings. Storm eventually changed the nickname to Ringo to give it a cowboy flavor.  (2 Beatles trivia questions in one place, bet people don't know this…I didn't.  I wasn't going to be a third knowledge thing, but since it was for the Beatles, I did)
Today in Philippine History

1903 – Tiburcio Hilario y Tuason, patriot during the Philippine Revolution and for a time, the Filipino-American War (1899-1914), dies from scarlet fever, a rare disease in the Southeast Asian country; elected in absentia as military/revolutionary governor of his Pampanga and known as the 'Brains of the Revolution in Pampanga,' Hilario, a cousin of the "Great Propagandist," Marcelo H. del Pilar, was appointed Justice of the Supreme Court under Apolinario M. Mabini in August 1899, six months into the Fil-Am War when the first Philippine Republic was on the run and under siege by the invading enemy United States forces; while in Dagupan to try to save Col. Vicente Prado from execution by the enemy Americans, Bald Eagle forces learned that he was Pampanga's governor and Tiburcio was forced to take his allegiance to the imperialist U.S. flag; Tiburcio later practiced law in Pangasinan where he helped handle the "rebellion" cases of compatriots Modesto Joaquin, Benito Vergara, Manuel Ruiz, Macario Goma, and Cristino Ongton and with the help of other lawyers, were able to successfully had them acquitted by the courts of the colonial American period.

Photo credit: http://www.andropampanga.com/governors.htm
Delfina Herbosa-Natividad assists in sewing the Filipino flag
1898 – Filipina revolutionary and patriot Delfina Herbosa y Rizal marries fellow Katipunero Jose Salvador Natividad;  Delfina is a niece of polymath and patriot Jose Rizal whom the Spanish colonial authorities in December 1896 in connection with the Philippine Revolution launched in August of the same year; one of the first women members of the Kagalanggalangang Katipunan nang  manga Anak nang  Bayan (KKK), Delfina, together with her future revolutionary general husband, will fight various battles against the Spaniards; Delfina will help assist Marcella Agoncillo sew the Philippine national flag around May 1898 while in self-exile with her husband and other generals in accordance with the Biak-na-Bato truce agreement; to be completed within five days, the original Filipino flag would be made of satin with gold embroidery and would be unfurled on June 12, 1898 when Gen. Emilio F. Aguinaldo declares Philippine Independence.
Photo credit: http://en.wikipilipinas.org/index.php?title=Image:Constructionofflag.jpg