[smartads] Okay so I lied.  I didn't get any new pictures.  I tried, but it rained a lot today and yesterday, so it muddy around the market area.  Marlou didn't show up or tell me anything about the pictures of inside and around the new market area.
Today I will be featuring the city of Lapu-Lapu.  Lapu-Lapu was an Indian chief that is a hero in the Philippines.  He is a hero because he killed Magellan (http://www.nndb.com/people/629/000092353/) .  Magellan was trying to convert Lapu-Lapu and his people to Christianity, but Lapu-Lapu was against it.  Magellan tried to kill Lapu-Lapu, but instead was hit by a bamboo spear and injured.  He was then surrounded by the natives and finished off with various types of weapons.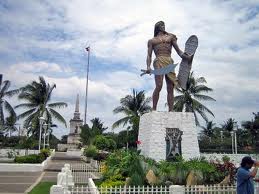 Tomorrow, whether Marlou shows up or not, I will go by the market area and take pictures.  I will try to get inside, or at least as close as possible to take the pictures.  I should have done it today, but I was giving Marlou the benefit of the doubt and hoping he would show up.  I waited too long and I also fell asleep.  While I'm out tomorrow I will try to remember to get pictures of another restaurant too.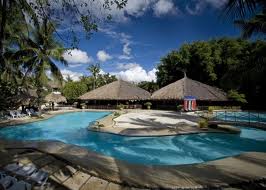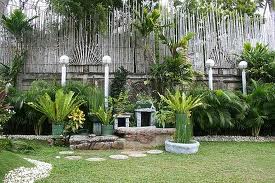 Useless Knowledge: Barbie and Ken Dolls are named after Mattel founders Ruth and Elliot Handler's son and daughter, Barbara and Ken. Barbie's full name is Barbie Millicent Roberts, and she is from Willows, Wisconsin. First sold in 1959, Barbie wasn't given bendable legs until 1965.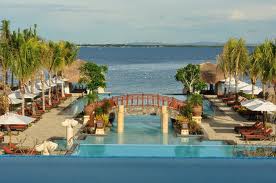 NOTE: I have no idea what happen to March 11th.  It was the 10th, then it was the 12th.  I'm sure the 11th was there, but all the days ran together and I didn't write a thing down about the whole day.  Guess it couldn't have been interesting anyway.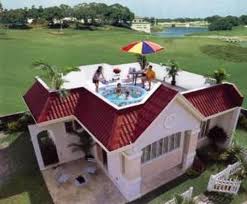 12 Mar – Hits @ 0200 – 209322.  I did get up today.  It was 073_ (something).  Lita and I jointly cooked the eggs today.  Since it was a joint effort that means that we did things her way.  She mixed what she wanted and I did the cooking.  She likes to cook onions with the eggs also, but she would rather have them scrambled instead of fried.  To me, the fried onion are better than just the cooked onions.  I like to burn my onions just a bit when I cook them with eggs.  It just tastes better to me.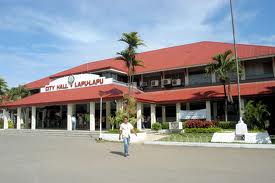 Today was weigh in day.  For the 3rd week in a row I weighed in at 120.9 kilos.  Again I say, I need to get to the gym, but it looks like it will still be a couple of months before I do that (still no proper shoes).  Lita also weighed in today.  She was at 59.5 kilos (131 pounds).  She has been losing weight also because she weighed like 145 pounds when we got here, but that is not official.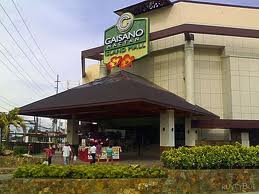 I read at  http://www.skyscrapercity.com/index.php that the land purchase here in Bagacay might just be for storage for the Gaisano Grand Mall.  The actual mall is still scheduled to be built at the old market place.  I guess that could be true, but I'm going to wait until I get final confirmation on things.  I talked with Ludy, who works at City Hall, and she says that the bidding has yet to begin and both sites are still up for consideration.  Things seem uncertain at this time, but should be clear in a few months.  I'm still hoping for Bagacay, but as I have stated numerous times before, as long as Calbayog gets the mall, that's good enough.  The mall will bring many, many jobs and those jobs are needed around here.  The mall will also bring a supermarket, which is needed by me.  I'm hoping for one at least as good as the Robinson Supermarket at Robinson Mall in Tacloban.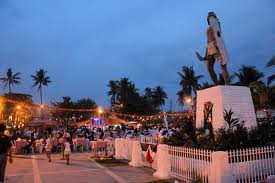 J is having stomach problems.  He was admitted to the hospital tonight.  It's the free hospital here in Calbayog, and they are very crowded, so he has a cot in the hallway to sleep in at night.  We had to get him some medication, P490.  I had to use some of the money that we were saving to go to Tambis/Tacloban, but it's okay, because it's something important that can't be helped.  Not sure how long he will be in the hospital, but I'll keep you up to date.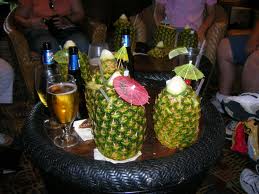 I asked Lita to let me hold the money for our trip because she is too soft-hearted.  She lets people borrow money, and although they have always paid it back, we need that money for the trip.  She also thinks that there are some items we can not do without between now and then, and keeps buying.  I won't buy.  I'll save the money and we won't use it until it's time to go.  She doesn't even know where I have hidden it.  We had P8000 to go, but now it's down to P5000, because of the aforementioned reasons.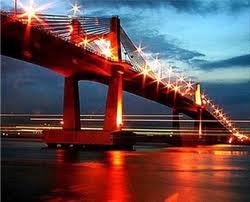 I'll be going to bed early again tonight, so I won't have the hits for 13 March.  I could do them early, but I guess there really is not reason to do that.  I'll be in bed by 11:00pm tonight and I'm sure I'll be sleeping shortly thereafter.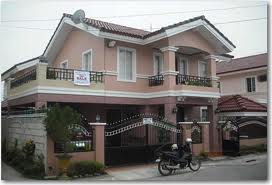 13 Mar –   I was up today at 0733.  As I told you yesterday (last paragraph), no hit count for today.  I'll probably have one for tomorrow though.  Today is Sunday so no helpers today, but I still have a bit of information to talk about so it won't be boring today.  When Lita and I woke up this morning, we checked our blood sugar.  Both of us are a little bit high, but not too serious.  She was at 124 and I was at 126.  Maybe I should layoff the Coca-Cola.. I mean Red Pepsi and the Mountain Dew.  I eat a lot of potatoes too, which is starch, so that too is contributing.  I'll slow down the Mountain Dew and 'Red Pepsi' for now and see what happens, but the potatoes will have to continue.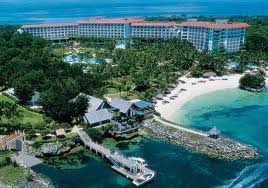 J will not be getting out of the hospital today.  Evidently his problem is an asthma complication.  They think it is the medicine he was taking for pain from his tooth extraction.  Some sort of negative reaction, but he should be fine and ready to come home tomorrow.  Emey stayed with him last night, but tonight he will be on his own.  Judith, Juvic and/or Grace will be going by later to bring him something to eat.  You have to have your own food at this hospital.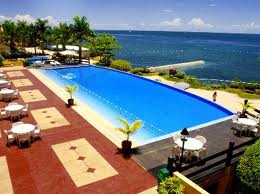 Lita and Juvic went by the beauty shop today to get their hair done.  Both of them just cut a little more.  I told Lita that if Juvic cut her hair short I was going to bop her in the head, but she didn't cut it short, only clipped the ends.  Unless they have some sort of medical problem, I think all young Filipinas should have long hair.  I understand that having long hair is a burden to wash and is heavy on the head, so when they get older I can understand why they would want to cut it.  They can handle it when they are young though, and it makes them look so much prettier.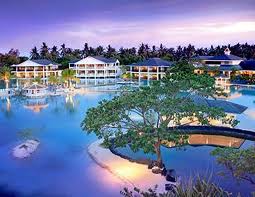 We were wondering where we would (that's 6 words in a row starting with a W) get more money to go to Tambis/Tacloban and today we found out.  We sold the tricycle that has been mostly sitting around the house here.  We sold it for P11,000 and Lita gave me P5000 of it to save for our trip.  I hope she will have some of the P5,000 she has left (she gave P1000 to Cathy for helping process the paperwork to transfer it to the new owner), when we are ready to go.  We still have 2 tricycle's left.  The one that Eddie (Vicky's husband) is paying boundary on and the one Poppa is using.  He only made one payment on it, but we just don't say anything because, well because he is Poppa.  It's only 4 more days before we go, because we will leave early Thursday morning.  We will be returning early morning on the 21st and stop to shop in Tacloban.  That will be a Monday, so I'll probably go by Shakey's Pizza to eat instead of KFC.  We went by KFC the last 2 times anyway.  I'm hoping that when the mall is built here, they will have a KFC or Shakey's or some other place I like to eat in there.  Not McDonalds though…I don't like McDonalds.  Where are you when I need you Taco Bell?  I don't want too many fast food places though, I might get back into that fast food habit.  I doubt I will now, but no since in taking any chances until I get my weight down to where I want it.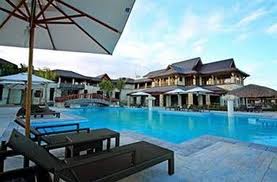 Well that's all for today.  Hope it was interesting enough for you to read the whole thing.  Don't forget to leave comments and ask any questions that you need/want the answer to.  I tried not to put so many Hotel/Resort pictures on here, but there are just so many of them on Lapu-Lapu, and so very nice looking, that I just had to share some of them with y'all.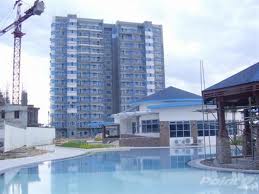 Useless Knowledge: Ants stretch when they wake up. They also appear to yawn in a very human manner before taking up the tasks of the day.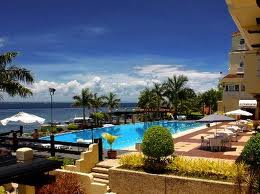 Salamat, Palaam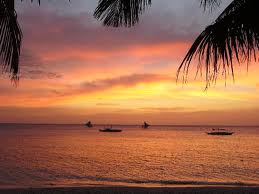 Today in Philippine History
1947 – Despite the granting of "independence" to the Philippines, the Parity Rights amendment to the 1935 Constitution is ratified, ridiculously giving American citizens equal rights as Filipinos to exploit the natural resources of the Southeast Asian country; in exchange for post-World War II aid, the administration of President Manuel Roxas had actively campaigned for the ratification of Parity Rights in what has been described as "persuasive harangue" and which will merit him a foiled assassination attempt by a disgruntled barber;  Roxas is said to have employed foul measures to ensure vote for parity, including asking government employees and military personnel, among others, to persuade Filipinos to vote for parity, denying poll watching job to teachers who refused to vote for parity, even deliberately reducing the voting population by printing referendum ballots only in English and Spanish,  moving polling booths out of areas where parity opponents were strong, and also conspiring against duly elected Leftist members of Congress;  the archipelagic nation became a colony of the imperialist United States at the turn of the century as the fledgling Philippine Republic, after virtually gaining independence from Spain, succumbed to the might of the enemy Bald Eagle nation during the bloody and protracted Filipino-American War (1899-1914).
Photo credit: http://historicitythemovie.tumblr.com/
Gen. Manuel Tinio y Bundoc
1900 – Filipino military leader Gen. Manuel Tinio  y Bundoc instructs commanders of the flying columns under his jurisdiction to intensify their guerrilla operations against enemy American forces; the youngest general of the fledgling Philippine Republic, Tinio has proved to be one of the most efficient military leaders during the guerrilla warfare phase of the bloody and protracted Philippine-American War (1899-1914), having turned the whole Ilocos region and its population into an espionage network marked by a warning system that apprises the Filipino freedom fighters of approaching imperialist forces; earlier, during the Philippine Revolution, Tinio had won a number of skirmishes against the Spaniards, possibly paving the way for his appointment as Brigadier General during the formation of "Gobierno Departamental de las Siete Provincias en el Centro de Luzon"; Tinio, unfortunately, will surrender and pledge allegiance to the enemy Bald Eagle flag on May 1, 1901, soon after President Emilio F. Aguinaldo's capture and prompt decision to swear loyalty to the imperialist Americans; in line with the pale-skinned invaders' policy  of co-optation, his surrender and allegiance will be  rewarded, with Tinio serving as Nueva Ecija governor and, later, as the first director of the colonial Bureau of Labor.
Photo credit: http://philippineamericanwar.webs.com/trappingaguinaldo1899.htm