[smartads] Okay…so I didn't get any new pictures yet.  I will have some over the weekend though, I hope.  That's when I will hopefully get pictures of the inside of the new market getting built.  This post I went with a place that is not on the beaten path.  In fact, it's its own little island.  It actually looks like a very nice place and just from the few pictures I've seen and the few things I've read, I want to go there for a visit.  I was told today that the massage lady that comes by here when we need a massage, is from Masbate.  I hope you enjoy the pictures and the rest of the post today.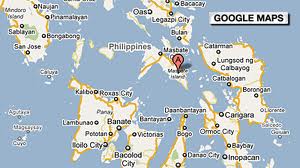 Useless Knowledge: The rock group Jethro Tull is named after the eighteenth-century Englishman who invented the seed drill.  (It's true…check it out at:   http://inventors.about.com/library/inventors/bljethrotull.htm)

In case y'all don't read the comments…this link was left there and it was interesting to me, so I though I'd post it here to give everyone a chance to see it.    http://www.heritage.org/Index/Country/Philippines
It talks about why big business is hesitate about building in the Philippines.  It also mentions that a once rich country is now one of the poorest.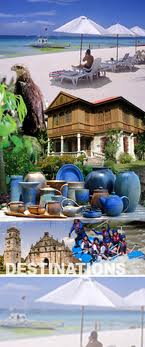 9 Mar – Hits @ 0213 = 202474.  The Internet went down, again, about 0140.  It came back up at 0212 and I took the hit count at that time before closing down for the night.
I was up at 0738 this morning.  I made my eggs with fried onions breakfast after I sent J out to get me 2 eggs and a loaf of bread.  The only sliced bread you can get around here without going downtown is small bread, but it's better than no bread.  We could also get some pan de sal, but it is small also.  The bread is P20 (.46) per loaf and the eggs are P6 (.14) each when you have to buy them from a sari-sari store, but they are a little less expensive when you buy them at the market or from a dealer in the case of the eggs.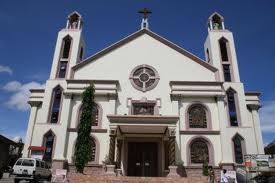 Tagalog Word of the Day: pan de sal – Crispy and delicious dinner rolls from the Philippines.  NOTE: I just added 2 recipes for pan de sal to the recipe page (both under same page). I found the recipes under:  http://allrecipes.com/search/recipes.aspx?withterm=Philippines.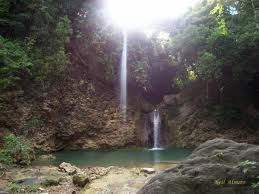 Sorry I'm a little late in doing a post, I was really, really tired yesterday and just couldn't keep my eyes open.  Even know I'm having difficulty staying awake, but I think it's necessary for me to get this post out before I go to sleep.  I think I'll be able to make it, but I'm not promising.  I don't know why I've been so sleepy the last couple of days, but I hope to be over all that soon.
I think I've got that 'save' problem fixed.  I'll find out here in a little bit when I try to save this post, but it should be fine.  I got a little help from my Blog Guru again, Bob Martin.  He helped but it's something that I should have been able to figure out by myself.  I hope that next time I have a problem I won't be so fast to call on Bob.  I give it a shot before I cry for help.  Bob has several websites and this one:  http://books.auctiontopia.com/ is a good one if you want to learn anything about the Philippines.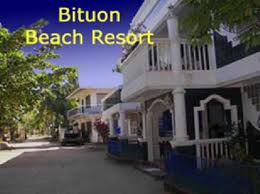 Our upcoming trip to Tambis (17 Mar-21 Mar) is two-fold.  First reason is because it is festival time.  Each barangay has a yearly festival during the month of their patron saint.  Tambis use to have theirs in May, but for some reason the patron saint was changed and it is now in March.  The 2nd reason for the trip is the christening of Casandra.  Looks like I will once again be a ninong (godfather).  Myself and a young friend of Cathy's will be the godparents.  I guess that means I will have to wear my barong.  The  barong Tagalog (or simply barong) is an embroidered formal garment of the Philippines. It is very lightweight and worn untucked (similar to a coat/dress shirt), over an undershirt. In Filipino culture it is a common wedding and formal attire, mostly for men but also for women.  I've got 2 of them, but one of them, maybe both now, are too big.  I'm not even sure I have it here, if not then maybe I can get one made before we go or I can just wear another shirt.  I do have a shirt that I probably can wear now that I liked so much, I bought it while in Texas hoping that someday I would lose enough weight.  I know I have that shirt here.  I'm going to take it out now, so in case it is too wrinkled, it will have time to become wrinkle free.  I still could get it ironed too.  Well I just got it out and hung it up, but as I was looking at it, I'm afraid it might be too big now.  It is a 3X shirt that was too tight around my big belly before, but now that the belly is much smaller, it might look too big.  I do have more shirts that are 2X that are pretty nice, just not as nice in my opinion.  Lita just told me that it's not necessary to wear the barong, but I like to wear one if I have it for Filipino functions such as this because it shows that I'm trying to fit in with the Filipino culture.  I'm not going to do it by eating most of the food that they eat, so I have to try in other ways.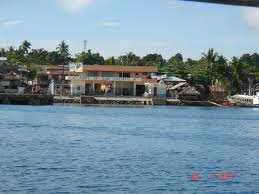 I'm going to do a save now to see if it works correctly.  Man I hope it works right because it sure is a lot of extra trouble to figure out what is the proper revision to publish.
It worked.  I thought it was fixed and I guess I thought right.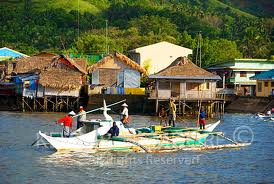 10 Mar – Hits @ 0250 = 204391.  Looks like the hits have settled down.  There were only 1917 in the last 24 hours, which is more along the what I thought was normal line.  I did find out about another personal blog that I hope someday I can get hits like it.  Here are his stats versus my stats.
Number of hits:  5,699,268
Number of visits to the site:  162,987
So, each visit resulted in more than 35 hits.
For my site, January:
Number of hits:  41,189
Number of visits:  2,581
So, each visit resulted in almost 16 hits.
Of course my stats for March will be a bit higher, but still no where near his site.  He has had his site for quite a number of years and I'm still working on my first year, so it's okay.  I'm sure that I will get up there eventually especially with y'all's help.  I just need for you to log on and look around, plus let anyone else that you think would like and/or benefit from the site, know about it.  Those are things that you'd probably do anyway, I'm just saying.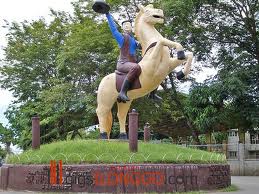 We got a new worker today.  Her name is Sally.  Easy name to remember this time.  She is also not a kid.  I don't know her age, but if I was to guess (I hate guessing a woman's age), I'd say 30-35 years old.  She is very nice, but speaks less English than Vicky, and that's hard to do.  She is Lita's new constant companion to go to the market, so that is good news.  As you may remember I don't like for her to go by herself, and if I go, I get many stares and some of the, not regular vendors, try to charge a higher price when they see me.  Here we call it "The Kano Price".  So I'm happy with Sally.  She's a good worker and also old enough to know to work and not play, sleep or talk on the phone, when she should be working.
Remember last month, or maybe the month before when I said that we probably would not be able to go to Korea this year because we don't have enough money?  Well it looks like I was right.  Right now we are just trying to find someplace that we can leave the island for a day or two, then come back for the new visa.  Lita came up with a plan that after we are not paying the P10,000 per month for the Nissan (which we won't be starting in June), then we can make plans to go to Korea, Guam, Japan, Hawaii or elsewhere in the US.  Of course you probably know by now, if you've been reading the blog for a little while, that we will still be paying the P10,000, but it will be getting paid from the P10,000 that we were paying on the large Pepsi truck.  As of June, this year, both of our Pepsi trucks will be paid in full.  When the Nissan is paid off, then we'll have that P10,000 added to our income.  That's when we will start making our plans to visit Europe.  Both of us want to do that before we die.  Hopefully the dying thing won't be for awhile, but since we don't know when it will be, we need to try to get our travel done as soon as possible.  She really wants to see Paris and I really want to see Venice and ride in a Gondola.  One thing in Paris that I think about sometimes, for some reason, is sitting at a patio restaurant, watching people go by and the white birds flying in the background.  I guess I watch a lot of movies.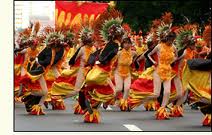 Tinagba Festival is a harvest-offering celebration which also coincides on the feast of Our Lady of Lourdes. Farmers parade in carabao-drawn carts filled with the best of local produce, these are blessed at mass and are distributed to the needy. This feast originated from the early rituals of ancient Bicolanos who offered their harvest to their Gods as a way of thanksgiving and to ask more bountiful harvest.
Okay I saved the best news for last.  I found out some first hand news about the new mall here.  It seems that both Bagacay and the old market area are still under consideration for building the new mall.  The bidding will be beginning soon, but there is a project that has priority over the mall.  The new City Hospital will have the new site bidding at the end of this month or next month.  City Hospital (that's to be the name of it), will be built somewhere between Marju Krisel Resort and the Calbayog City airport.  It just depends on how the bids go.  After that is settled and the hospital is underway, then they will start the bidding on the mall.  I'm still hearing September for a start date though.  I'm still hoping that they build it in Bagacay.  Where ever they build it, it will be good for the city by bringing jobs.  It will also save us from having to drive to Tacloban to Robinson Mall to go to the supermarket.  I can see it now, we will be buying fruit, vegetables, fish and meat for the BBQ at the open market (the new open market) and most everything else at the new supermarket.
Mar was here today.  I mentioned to him about Marlou trying to get me into the new market to take pictures this weekend.  He said that he would remind Marlou, just to be sure he remembered to ask for me.  They are a bit worried about me getting too muddy walking through the field to get to the market.  Evidently they have not built any kind of road to it yet.  That must suck for the people that have to work there.  I will get some pictures inside and/or outside of that new market this weekend though.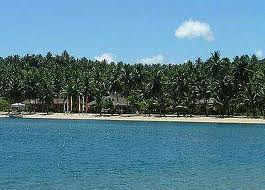 That's it.  Thanks for being a reader.  Wish you would comment.  Please tell others about the site.  Oh yeah and Ciriaco Hotel and Resort, LolyKat, Marju Krisel Resort, Calbayog, Hotels in Philippines, Restaurants in Philippines  and Gaisano Grand Mall.  There that should help people doing a search find those things, which hopefully will lead to viewing other articles that I have written and/or posted.
Useless Knowledge: Deep Hunger: It might point to an unusual eating disorder called tomatophagia. People with tomatophagia develop unusual cravings for such things as tomatoes, ice, detergent, starch, clay, and even dirt.  (I sure get hungry a lot, and I really like tomatoes, even ice is 'cool', but I think even if I had this disorder I wouldn't order a helping of dirt or clay).
Today in Philippine History
9 MARCH

1900 – Detachment commanders of the Filipino forces are informed by Second Zone Secretary Potenciano Luna that Capt. Pedro Cadurales and several others had been killed, including patriotic soldiers who were shot after being captured by the enemy forces of the imperialist United States; writing in a circular a year and a month into bloody and protracted Philippine-American War (1899-1914), Luna also cautions the Filipino soldiers to be wary of infiltrators and to "Take care of our guns, bury them under the earth so nobody shall know about it, except the officer and the sergeant."
Photo credit:
http://farm4.static.flickr.com/3033/2809162355_bf975a7edc.jpg
1892 – The masonic lodge Nilad, established by future Filipino patriots Pedro Serrano Laktaw and Antonio Luna, is recognized and given the number 144 by the Gran Oriente Espanol, the Spanish mother lodge; although freemasonry was introduced in the Philippines back in 1856, freemasonry with native elements and participation began only when Filipino intellectuals in foreign countries decided to organize masonic lodges in the Southeast Asian nation as a way to help address the continued persecution and injustices committed by Spanish friars against Filipinos; aiming to propagate the Masonic principles of liberty, equality, and fraternity, propagandists and patriots Marcelo H. Del Pilar and Jose Rizal thought of organizing Philippine Masonry, commissioning  Luna and Laktaw for the task, with the Nilad Lodge eventually being constituted in January 1891; freemasonry will play an important role in the life of Filipinos as a number of its members will figure in the agitation for Philippine Independence, including Andres Bonifacio y de Castro who will co-found the secret society Kagalanggalangang Katipunan  nang  manga Anak nang  Bayan (KKK) and eventually lead the first phase of the  Philippine Revolution against Spain.
Photo credit: http://masoniceducation.blogspot.com/2008/01/rite-of-adoption-womens-lodge-in.html