[smartads] 22 Jul – Hits @ 0120 = 723981 = 6680 (24 hrs)
I crawled out of bed at 0703 to go to the CR and I had ever intention of going back to bed, but didn't.  I came in here to the computer instead to see if anyone needed a comment answered, but no new comments.
http://www.cagayanvalleyconnect.com/maps-of-cagayan-valley/
Useless Knowledge:  Bob Eubanks was a concert promoter before becoming the host of The Newlywed Game in 1966. In 1964, he brought the Beatles to the Hollywood Bowl.
http://en.wikipedia.org/wiki/Bob_Eubanks
http://en.wikipedia.org/wiki/The_Newlywed_Game
http://en.wikipedia.org/wiki/Hollywood_Bowl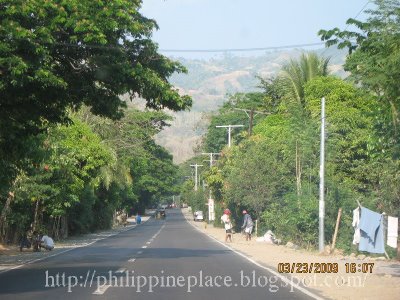 http://philippineplace.blogspot.com/2009/04/cagayan-valley-travel.html
I must have a really short memory because I just found the 'real' record for hits on this site in a 24 hour period.  It happen between midnight 30 Mar to midnight 31 Mar, this year.  The hit total record is: 8652.  I don't know how I could have forgotten that.  There are just so many things I'm trying to remember at the same time.  I'm pretty sure that I will remember that 8652 from here on out though.  If I had some sticky notes, I put it above the monitor to be sure.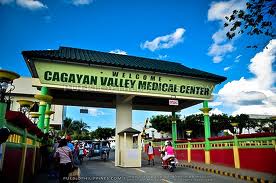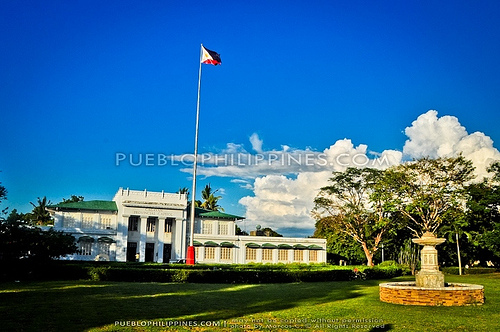 http://www.pueblophilippines.com/cagayan
It's 3:19pm now.  I just finished 2 bowls of some very excellent stew.  I still have enough left for a large bowl tomorrow.  If I feel like eating later today, I'll just get a PB & J.  Lita is watching TV, so I've got the fan, and here I am.  The Internet may have a problem though.  Nope, never mind, it's up.  Lita received a call from her cousin in California.  It looks like they may be moving to the Philippines next year.  There's also a possibility that her and her husband will be moving to Calbayog.  Right now the plan is, if all goes well, for them to return with us next July as we are returning from Texas.  We'll have to wait and see how that plays out.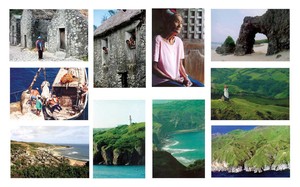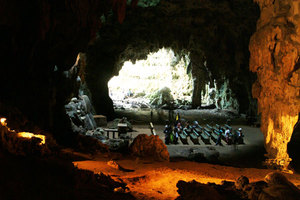 http://www.worldsaurus.com/guide/Philippines/Cagayan%20Valley/Callao-Cave-425.html
Mother Nature decided to add some thunder to the rain.
Lita says we might have some catering to do (kind of) to do.  Actually we would make the food and they will come pick it up.  The Ciriaco will be cementing their swimming pool and there are suppose to be around 30 people working there during that time.  They don't know the exact date yet and all this rain recently is probably just delaying it more.  We are suppose to get 1 or 2 days notice, but it could be as early as next week.  It better not be on Wednesday though.  That is our 'going to Tacloban' day.  I guess we could go a day later, but I've been waiting since November, so I'm a bit anxious.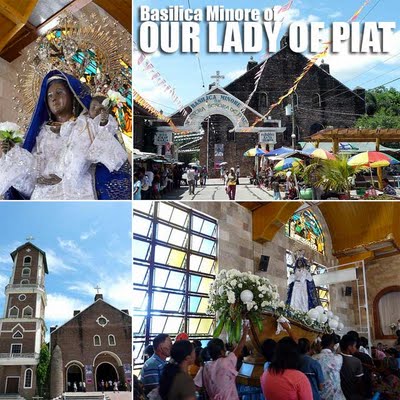 http://www.ivanhenares.com/2009/08/basilica-of-our-lady-of-piat-in-piat.html
Useless Knowledge:  The bandaging of a mummy took from 6 to 8 months. It required a collection of special tools, including a long metal hook that was used to draw the dead person's brains out through his nose.
http://en.wikipedia.org/wiki/Mummy
http://www.kingtutone.com/mummies/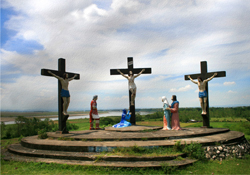 http://www.aski.com.ph/places.php
We did pretty good on the food selling today.  Most of it was sold early, before the constant, heavy rain started.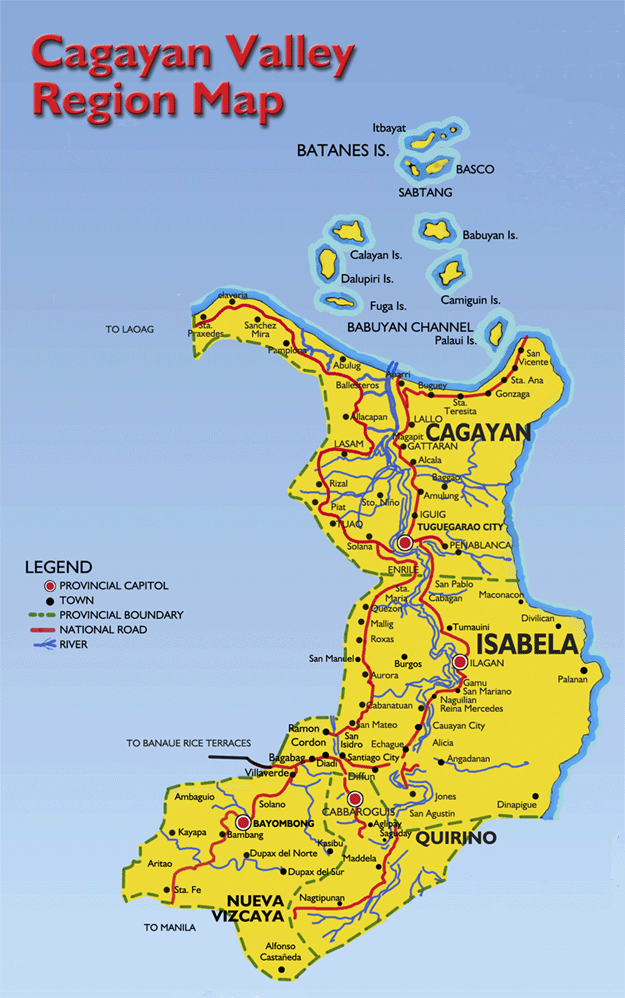 It was raining so much and we were not getting any customers, so we decided to close up early.  We were just wasting electricity.  We closed at 8:00pm instead of the normal 9:00pm.  I'm sure Vicky and Sally were happy about that, they got to go home early.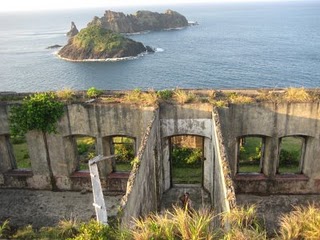 http://gypsyinmanila.blogspot.com/2008/07/explore-cagayan-valley.html
For those that don't know about workers in the Philippines, they work very long hours for very little pay.  For example, Vicky makes P2500 ($59-$60) per month.  I didn't stutter .. per month.  We pay a little more than the average too, so there are many making less.  Sally only makes P1500 ($35-$36) per month, but she will probably be getting a pay raise to P2000 ($47-$48) in September.  J works for only going to school.  We pay for his schooling and the only real big payment is the P1500 per quarter we pay for his tuition.  We also give him transportation to and from school and money for any school projects or whatever.  I guess it averages out to about P750 ($17-$18) per month.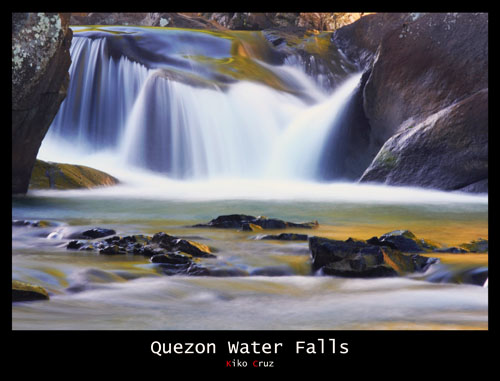 http://www.skyscrapercity.com/showthread.php?t=591879&page=6
I went out to BS with Ramil, J, Robbie and Emei.  They are all out front talking and/or drinking.  I almost missed all of The Biggest Loser, but I did manage to catch the end of it.
I guess tomorrow night it will be crowded out front with the drinkers, being that it will be Saturday night.
http://www.nuevavizcaya.gov.ph/provincial-profile/
I've got a Fantasy football Live Auction Draft at 0115 in the morning.  I guess I won't be getting to bed early tonight.  It's still 2 more hours before it starts.  I don't know how long it will last, probably about an hour.  I haven't done an Auction Draft for awhile, so I'm not sure of the time frame.
Useless Knowledge:  When delivering his famous "Farewell Address," Washington spoke through false teeth that were fashioned from whalebone.
http://en.wikipedia.org/wiki/George_Washington
http://en.wikipedia.org/wiki/George_Washington%27s_Farewell_Address
http://en.wikipedia.org/wiki/Baleen
Salamat, Palaam
Today in Philippines History
Filipino soldiers resisting imperialist United States invasion
1899 – One and one-half years into the Philippine-American War (1899-1914) and 25 months after Gen. Emilio Aguinaldo y Famy declared Philippine Independence from colonial Spain, gullibly invoking "the protection of the Powerful and Humanitarian Nation," that was supposedly the United States of America, Aguinaldo will create an Intelligence Office in Manila to collect all available data about the invading enemy US forces for the information use of the Philippine Army and Philippine committees abroad; exactly a year later, on July 22, 1900, Aguinaldo will issue a proclamation declaring all Filipinos who attend the "peace" [translation: accept Bald Eagle rule or else…] festivals organized by the imperialist Americans are traitors to motherland.
Photo credit: Filipiniana.net