[smartads] Time-locked Ilocos is a broad hardy country blessed with impressive wide highways and stretches of narrow cobblestone roads, antiquated towns dominated by heavily-buttressed grand churches and Antillan ancestral homes, and a brave people who, by sheer industry, harnessed a formidable terrain into a source of sustenance.
A seemingly tempestuous sea rimmed with uneven rock formations and ascetic mountains are the two scenic images that first impress the visitor to Ilocos.
Wedged between the wild China Sea and the rugged Cordillera mountain range, the region presents a visual feast that is at once dazzling in its boldness. Divided into Ilocos Sur and Ilocos Norte, their capitals – Vigan and Laoag City – are anchor tourist destinations and part of the 7,000 times more islands that make up the Philippine archipelago.
http://otopphilippines.org/region1.html
http://www.islandsaccommodations.com/places/ilocos.htm
Useless Knowledge:  As an advertising gimmick, Carl Mayer, nephew of lunch meat mogul Oscar Mayer, invented the company's "Wienermobile." On July 18, 1936, the first Oscar Mayer' Wienermobile rolled out of General Body Company's factory in Chicago. Wienermobiles still tour the United States today.
http://en.wikipedia.org/wiki/Oscar_Mayer
http://en.wikipedia.org/wiki/Wienermobile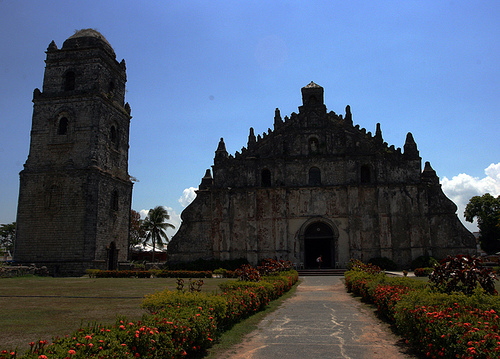 http://ourparadisephilippines.com/2008/04/12/ilocos-region-revisited-photo-travelog/
21 Jul – Hits @ 0120 = 717301 = 6942 (24 hrs, 20 mins)
Brown out 1025.  Right as I was coming in to get on the computer we had the brown out.  I guess it's better for it to happen 'before' instead of 'after', if it just has to happen.
Wow!  It is now 2:40pm and I'm getting on the computer for the first time today.  The electricity came back on at 11:35, so it was only off for 1 hour, 10 minutes.  The cable is a different story.  It was and still is, out.
I just finished a bowl of stew and saved the last bit of it for this evening, probably between 5:30pm – 6:30pm.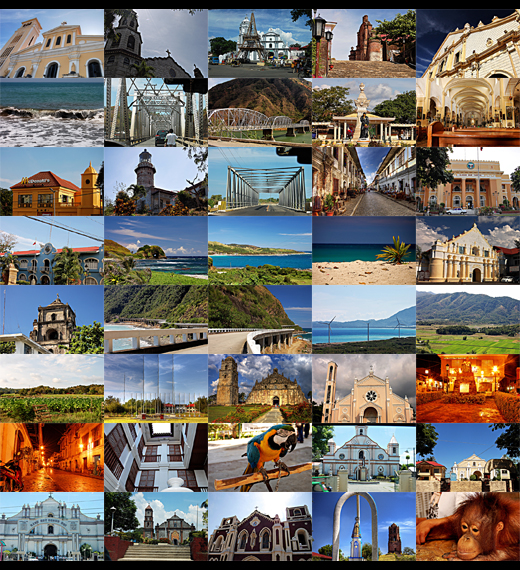 http://www.libotero.com/
There is not really much to say, so far today.  Well nothing I can think of off-hand, but I'm going to kick things around a little bit and see what pops up in my mind.  I better be careful with my imagination, we could end up on Mars or Saturn or something.  Maybe we can get a post as long as yesterdays.  That was pretty sweet, wasn't it?  It took a long time to type up that post because I kept babbling, like I'm doing now.
It's been doing some raining today.  Some of the good kind.  Not too hard but wet enough to keep the dust out of the store and cool it down a bit out there.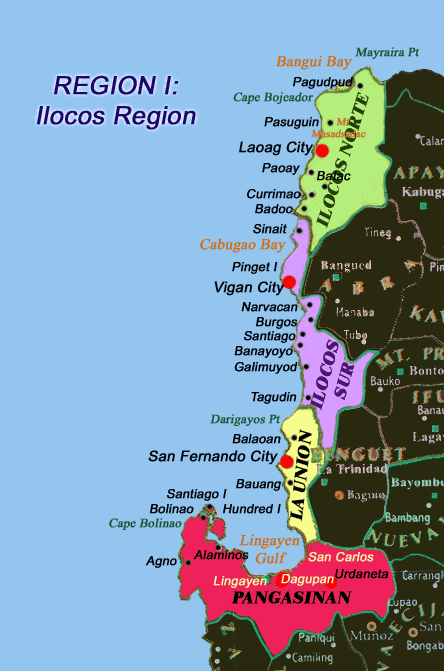 I walked down to the … oops! … Now it's starting to rain harder, that's bad for business.  I walked to the other sari-sari store to get some bottles water earlier.  Only a little bit of rain then.  Titing and Neneng have not started selling water up here yet.  I've asked them about it for the past couple of days.  I guess they don't do it because they can't seem to get the 1 liter bottles from their supplier.
http://www.etravelpilipinas.com/tourism_news/ilocos-regions-no-1-tourist-destination-is-pangasinan-province.htm
Let's check out the  
to see what's going on there.  It only shows the last 50 entries and sometimes there are so many visitors to the website, I only have like the last 3 hours worth of stuff.  There could be times when it is less, but I'm just not checking it out at that time, so I don't know.  Maybe if I had something besides the free version, I could get more information.  Right now it is about 4 hours and 16 minutes worth of stuff.  The most searched for item in that time frame has been Marcelito Po Moy, that winning singer from Philipinas Got Talent.  I predicted that win, for those who don't know that already.  There have been 5 requests for him.  The only other repeat search was for Philippines Logo.  There were 2 of those.
As always there are 2 or 3 of the local hotels on the list.  One for F&A Suites, 1 for I's Plant Hotel and one for hotels in Calbayog.  And finally the 2 most recent very popular sites were visited again.  The enhanced K+12 Basic Education and the Eulogy of Marley.  That last one, to me, is strangely popular.
http://www.pueblophilippines.com/ilocos-norte-2
Just to put things in perspective, the top 2 viewed posts of all time, far exceed the rest of the pack.  The #1 read post has only been on the website for about 2 1/2 months.  It is "May 1, 1945 – Germany Announces Hitler is Dead".  As of this note taking there were 663 views.    The #2 site has been around a little bit longer.  It is "Binay Asked to Help Save 8 Filipinas on Saudi Death Row".  I should try to look at a follow up on that one.   It has 645 views.  The next highest post is all the way down at 461 views.  That is "Almira Garden Hotel Comments".  So those first 2 are really getting the attention.  FYI – the 2nd highest hotel view is Ciriaco Hotel at 202 views.
Useless Knowledge:  Television's I Love Lucy began as a radio show, My Favorite Husband, in which Lucy played the scheming wife of a bank vice president. CBS wanted to move the show to television, but almost scrapped the idea because of Lucy's insistence that Desi Arnaz play her husband. Lucy persisted and finally got her way.  The rest is TV history.
http://en.wikipedia.org/wiki/I_Love_Lucy
http://en.wikipedia.org/wiki/Lucille_Ball
http://en.wikipedia.org/wiki/Desi_Arnaz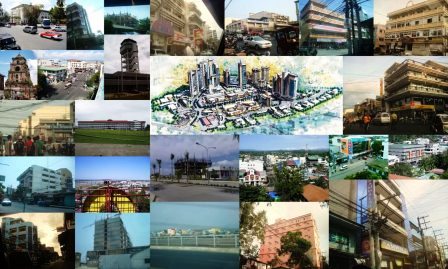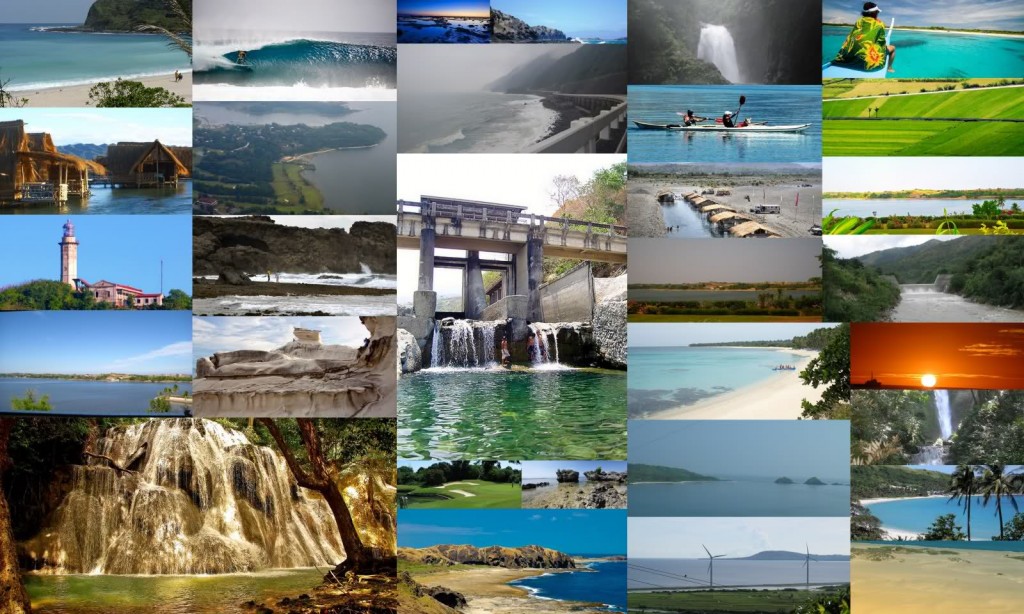 http://www.skyscrapercity.com/showthread.php?t=591873&page=167
I added a new link.  I put it in Blogroll.  It is called "Convert Philippine Peso to Other World Currencies".  You put in a peso amount and it will automatically convert it to 163 other forms of currency.  Plus it will tell you the amount of 6 different metal amounts.
http://coinmill.com/PHP_calculator.html
Lita just informed me that there were a lot of people eating out front.  I went to look, but I went too late.  They had already left.  It was probably the new Ciriaco employees.  It's only 5:20pm and we have already sold out of some things, so it's been a good day for selling food.  I wish it was like that everyday.  Maybe someday it will be especially after the new mall is put in and more people will be hanging around the area, including out of town and out of country visitors.   With the Ciriaco right across the street, that will help out our business, but we knew that many months ago.
http://www.travelandtourpackages.com/ilocos-tour-sure-weekend-travel-packages/
I met another of  my readers today.  He came up and introduced himself.  I saw him across the street at the Ciriaco and when I was leaving LolyKat, he came over to see me.  It was Ronald Ricafort.  He is the owner of the websites:
http://calbayogevents.blogspot.com/
http://outincalbayogcity.blogspot.com/
I missed an opportunity because Quas says I should talk to Ronald for help with my attempts to make money on this website.  If you're reading this Ronald, I liked some help.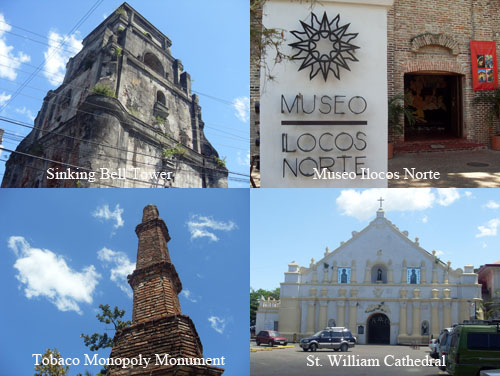 http://www.bonggaba.com/laoag-day-2-in-ilocos-part-2-of-3.html
Lita said she was hungry and she was going to cook some of the chicken feet to eat.  She walked outside to ask Sally about it and Sally was just finishing BBQ-ing a whole mess of those chicken feet.  Talk about good timing.  I asked for a T-Bone steak, but I'm still waiting.
J is home from school.  He says he needs some napkins because they are learning the proper way to set up a table, like in a catering business.  Lita just happen to have napkins, so he will borrow those.  I told him to tell the teacher you want to learn how to make Chicken Cordon Bleu.  That confused him, but that was my goal, so mission accomplished.  I'm happy that he decided to learn the food business and I hope that someday he becomes a great chef.  It's 11:00pm now.  I was just checking the  
and there is a picture on there that is getting a lot of attention.  I put a picture of a sleeping boy on there, that I found on the Internet, and it sure has a lot of people looking at it.  When I checked while taking these notes, in the last 2 1/2 hours there were 6 hits for it.  It's just a little cartoon character, but it just goes to show that you can never tell what will draw the readers in.  That is why I try to do a variety of things to see what will work.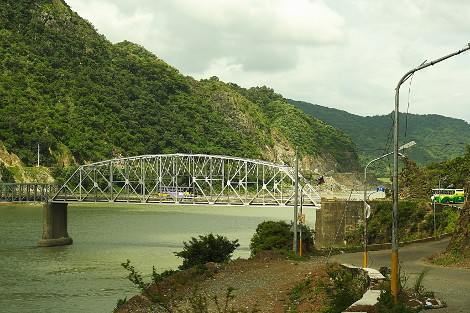 http://www.kilovox.com/vigan-ilocos-sur-trip/
There is a medium steady rain here now.  I like it better when it rains only during the day, but I've been unable to find a way to control that yet.
Useless Knowledge:  Air-conditioning was invented by Willis Carrier to help a Brooklyn, New York, printer get decent color during hot, humid weather. Air-conditioning wasn't used for cooling people until 1924, when it made its debut at the J. L. Hudson Department Store in Detroit, Michigan.
http://en.wikipedia.org/wiki/Air_conditioner
http://en.wikipedia.org/wiki/Willis_Carrier
http://en.wikipedia.org/wiki/Hudson's
Salamat, Palaam
Today in Philippine History
Felipe Agoncillo
1898 – Felipe Agoncillo y Encarnacion, future Minister Plenipotentiary of the  fledgling Philippine Republic, writes Apolinario Mabini y Maranan, key adviser  of President Emilio Aguinaldo y Famy, expressing his apprehensions over  the supposed "alliance" with the Americans in apparent reference  to Aguinaldo's (unofficial and gullible) "alliance" arrangement with certain United States officials during the second phase of the Philippine Revolution; Aguinaldo's deal involved Filipinos' cooperation in the U.S. war against Spain and in return, America is supposed to honor the independence of the Filipino nation; as will later be revealed, Admiral George Dewey,  Consul-General in Singapore E. Spencer Pratt; Consul General in  Hong Kong Rounsevelle Wildman, and Gen. Thomas Anderson have  deceived Aguinaldo, what with the the Bald Eagle nation later invading the  Philippines come February 1899 (with the hostilities triggering the Filipino-American War, 1899-1914), to be secretly instigated by the imperialist US generals upon instructions from their President William McKinley); Mabini will later write in his  memoirs that  "Mr. Aguinaldo had accepted [the verbal promises]  because he ardently desired to return to the islands, fearful that other influential Filipinos should (rob him of glory and) reach an  understanding with the Americans in the name of the people."