[smartads] There are many attractions on Samar to be enjoyed.  We are well known for our waterfalls and caves.  Of course there are still Filipinos here, and they are still one of the most helpful and courtesy people in the world.
http://bonifaciojoni.blogspot.com/2005/08/langun-gobingob-caves.html
http://samarisland.blogspot.com/2008/02/samar-island-philippines.html
Useless Knowledge: The first hot-air balloon to carry passengers was invented by the Montgolfier brothers in France in 1783. It flew 5 miles.
http://cupidfirepc.blogspot.com/2011_04_01_archive.html
10 Jun -Hits @ 0037 = 504470.  That's 4545 in 24 hours.   Not as good as the last 24 hour period, but still way ahead of the 3500 goal.
http://tecrec.padi.com/category/cave/page/2/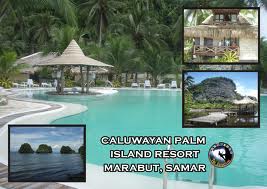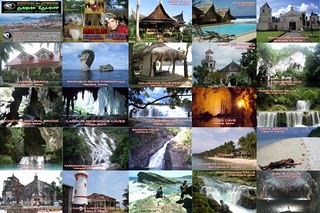 I need to make a sign that says "Turn Off the Water and the Light" and hang it on the inside of the bathroom door.  That way when people are leaving they will see it and hopefully get them to actually do those things.  The other day I was in the bathroom and the water in the toilet was running.  The flusher is broken so we have to fill up the tank with the shower.  More than once it has been left on.  It won't over flow on the floor, but it keeps running, wasting down the overflow in the tank.  I think I could knock a couple hundred pesos off the water bill if people would pay more attention.  Also they leave the light on in the bathroom when they leave.  They did this more than the water, a lot more.  Since we have Lita, Vicky, Sally, Saddam (J), and I here, it's hard to figure who leaves that light on so much.  That's not to mention someone else from one of the other houses that uses that bathroom when they are up at the front by the BBQ.  I know it's not me that leaves either on.  I think Lita leaves the water on.  I know she has done it at least 4 times because she admitted it.  She just turns it on, gets busy and forgets about it.  She does get awful busy at times here.
http://360virtualphilippines.blogspot.com/2010/11/360-view-sumaguing-cave-sagada-mt.html
Lita is finally learning to relax more and more these days because I keep getting mad at her for working so hard.  One of the main reasons we moved to the Philippines was so she didn't have to work so hard.  She had working hard hard wired into her system so it was difficult to reprogram.  After making some changes she is finally settling down a little bit, but at times she slips.  I guess that's what I'm here for, to stay on her case about working herself to death.  As I'm typing this, she is watching TV in the bedroom in front of the a/c and fan.
http://www.dutchpickle.com/philippines/samar/samar-waterfalls.html
Well I am all caught up on the blog now.  I am 1 day behind, but I think it will always be that way.  I want to make sure I get in a whole day of information before I start typing it.  I'm going to try to keep this as up to date as possible so there won't be anymore blogs with not enough details per day.  So basically I will be going back to what I was doing when I first started the blog.  I will be trying to get at least 1500 words per post, with only 1 day of information.  I will need to try to remember to make notes on the smaller things that go one around here and expand on those as much as I can without boring y'all.

http://www.ourrestlessfeet.com/2010/08/biri-island-samar.html
Here is a small item that happen yesterday for the first time.  Last night when I went to bed, I put the electric fan from the computer room in the bedroom.  I had to move my battery charger from the bedroom to the computer room to do this.  I usually just point it towards the bedroom where it does get to the bed, but not very powerful.  I moved it to the foot of the bed and pointed it in the middle of us.  Well I guess I pointed it mostly towards me, because she'll complain in the middle of the night about being too cold if it is point directly at her.  It worked out pretty well.  I had to cover up in the middle of the night and we didn't even have the a/c on.  I'm hoping that will bring the electric bill down to the 3 and 4 thousand peso range instead of the 4 and 5 thousand peso (sometimes 6 thousand) range.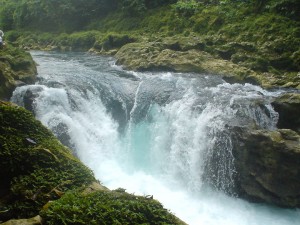 http://www.skyscrapercity.com/showthread.php?p=74115056
Another change I made, that won't save any money, was to move the fan while it is on in the computer room to behind me instead of to my right.  This way it can be closer to me and it is not in the way of my closet when I try to open the door.  I just plugged it into the only open outlet left on my transformer
This morning for breakfast I made my eggs with fried onions.  Since I like to experiment some with my food.  I decided to also add a couple of peppers too, along with some hot sauce.  I used the Mother's Best hot sauce that claims to be the "world's hottest", but it's not even close.  It's about as hot as our medium sauce in Texas.  The experiment was a success, but probably would have tasted better without added the hot sauce until after it was cooked and on the plate.  It's times like this that I really miss my Tabasco sauce.
http://www.surfermag.com/features/calicoan-rising/
Lita has a headache so I rubbed it with some Filipino miracle medicine (Tiger Balm).  Something to remember about using Tiger Balm guys.  Be sure to wash your hands before you 'adjust' your lower parts.  That's also good advice after handling jalapeno peppers.  Yes…I do know both from experience.  That jalapeno pepper one had me scared until I figured out it was burning because I just put a handful over jalapenos on my Mongolian BBQ and didn't wash my hands.  I headed for the bathroom to wash right at that moment.
http://www.tommyschultz.com/component/photo/image/philippines-4/philippine-island-beaches-eastern-samar-near-guiuan-island-20/guiuan-island-fishing-boats-in-eastern-samar-607.html
http://www.freewebs.com/trexplore/
I've got that Yahoo Fantasy Football league set up for y'all readers.  I'm the only Manager right now so I need a 'minimum' of 3 more to even get the league started.  If not enough want to give it a go, then I'll just delete the league, no harm, no foul.  It's a free league, no money whatsoever.  If you are interested, let me know and I'll send you the league ID and password with instructions on how to get to the league, if necessary.  I'll keep it open until about the 5th of September before I delete it.  Remember though, if you join, that if we don't get at least 4, then the league has to be deleted.  I do have other leagues set up, if you want to do one of those also, or if this one get deleted.
http://www.etravelpilipinas.com/travel_destinations/calbiga_samar.htm
J was downtown and Lita was tired so I sat in the store for awhile.  I mostly just played Yahtzee and watched school children walked by going home from school.  Some of the would look in and stare at me.  Sometimes they stop and stare, but mostly they stare while continuing to walk.  I only sold 1 ice water, 2 cigarettes and 1 piece of a peso candy (to Precious).  That was a grand total of P6.  I won't be heading to Venice with that money.  Lita came out after she woke up and we sat and talked for a little while.  After that she watched the store again and I came inside to make a new batch of stew.  And I must say that this batch of stew turned out wonderful, even though I don't have all the spices and things that I normally use.  I'm really looking forward to having all the ingredients that I like putting in my stew and combining them all at the same time.  But I never would have discovered a couple of those things if I didn't run out of the ones I normally use.  So I guess it turned out to be a good thing.
http://www.samartours.blogspot.com/
It rained really hard for a little while again today.  I was in the store at the time so I didn't get wet.  I see people, mostly children walking around in the rain all the time around here.  I guess when you have no other way to get around, you just do what you have to to get where you're going.
http://www.travelblog.org/Photos/1391103
I've been wondering who this young lady was that has been hanging around here a lot recently.  It turns out that it is Robbie and Ramil's new Yaya (nanny) for their children.  It also happens to be Vicky's niece.  Y'all will have to stand by for her name and age, because I don't know that yet.  I'll bet that, with the way children are named around here, it either starts with a J or a M though.  She looks to be about 15, but it's hard to tell on these young Filipinas.  Heck it's hard to tell on the middle aged Filipinas too, usually.  She looks to be Vicky's actual niece too, not just someone that calls her Antie.  She looks like Vicky, enough to know they are related.  We'll see soon.
http://www.batch2006.com/visit_allen.htm
I added F-Secure to the blog.  It is suppose to check the links I put on here to make sure they are safe for y'all.  I didn't want anyone getting a virus from any site that you went to from my blog, so I decided to try the best I could to prevent that.  There are only 2 or 3 sites that have a ? next to them, but even those it says that they just haven't been checked.  So far nothing I have, indicates any problems.  If I do see one, I'll delete it before you see it anyway.  This is just so you'll know that I'm trying to protect your computer as well as mine.
http://www.flyphilippines.com/samar-domsowir.php
Well that's this post.  I need to adjust the pictures some, add in the Philippine History and add couple more of the Useless Knowledge things, but then it'll be finished.  I hope you enjoyed the post for today and will be back for more soon.  If you know of anyone else that may also enjoy this site, please inform them.
Salamat, Palaam
Useless Knowledge: In 1966, Wilt Chamberlain become the NBA's all-time leading scorer on Valentine's Day. Off the court, he probably holds the title of leading scorer as well!  (He claims to have had sex with over 20,000 women.  No, I didn't stutter, 20,000.  I guess he was the one doing the studder).
Today in Philippine History
Gen. Emilio F. Aguinaldo – Admiral George Dewey
1898 – During the Philippine Revolution against Spain, United States Consul-General in Singapore E. Spencer Pratt, congratulates Gen. Emilio Aguinaldo for his "recent military achievements" and claims that his arrangement for the latter's meeting with US Admiral Spencer Dewey is right; diplomatic and military officials of the Bald Eagle government–Pratt, US Consul in Hongkong Wildman, and Dewey, who weeks back forged an alliance with Aguinaldo in fighting Spain–have actually been conning Aguinaldo into stupidly believing that America is an ally that will honor Filipino independence; earlier on April 22, 1898, Pratt, conferred with Aguinaldo to discuss strategy against Spain, with Pratt promising Philippine independence under the U.S. protection as Dewey thereafter deceptively promised the same tune, categorically telling Aguinaldo that the America will recognize Philippine Independence supposedly because "America is exceedingly well off as regards territory, revenue, and resources and therefore needs no colonies;" the true imperialistically wicked color of America, as will later be shown in the Mock Battle of Manila when it will be made to falsely appear that the U.S. troops and not the Filipino revolutionaries are the ones who overcome the colonial Spaniards  and most clearly, in the Bald Eagle's deliberate instigation of the Philippine-American War (1899-1914) on February 4 1899 as part of the US President William McKinley's vile prearranged plan to trick the US Senate into approving the invasion of the fledgling Southeast Asian nation; the New York Times will later report about an intimate of Pratt being privy to conferences between Aguinaldo and the Consul-General in Singapore, with Pratt promptly engaging in telegraphic communication with Dewey and wherein the American side has "accepted" the Filipinos' help against Spain amidst the revolutionary general's "policy… of the independence of the Philippines" [with]  American protection [being] desirable temporarily" similar to that extended in Cuba; the New York Times report that will come out two weeks after the outbreak of the Fil-Am War will point to  the sinister intent  of the American government to deceive the Filipinos:
"It was with the assistance of Aguinaldo as a guide that Dewey entered the bay, and subsequent events proved that Aguinaldo has kept all his promises but the interesting feature of this incident is that no official announcements or publications of the facts have emanated from the Government at Washington."
Photo credits:
http://alumni.imsa.edu/~bruce/projects/images/occupation/aguinal.jpghttp://opmanong.ssc.hawaii.edu/filipino/graphics/dewey.gif