[smartads] This little island in the Philippines is one I didn't know about until I was looking for a new city to use in the blog.  I did some checking on it and it actually looks like a very nice place to live, if you don't mind being on a small island.
Below, before the 9 Jun comments, I do not know why there is a big gap there.  I had 2 big gaps and I fixed one of them, but this one won't fix.  Just know that it is there and you'll see a big black space before it.  You should know the end of the blog is not until you see the Thank you, Goodbye and the Philippine History.
Situated in the heart of the Philippines, Biliran Island is 1,115 kilometers southwest of Manila. An island province, it is bounded by the Visayan Sea on the north, Carigara Bay on the south, Samar Sea on the east and the Strait of Biliran on the west. It is part of the Eastern Visayas Region or Region VIII.
http://flagspot.net/flags/ph-viii.html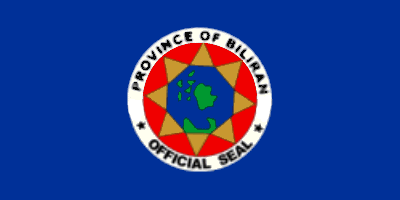 Biliran has a total land area of 555.42-sq. km. constituting about 8.86% of the whole Eastern Visayas Region (Region 8). It has eight municipalities namely: Naval – the capital town, Almeria, Kawayan, Culaba, Caibiran, Cabucgayan, Biliran and maripipi. It has 132 barangays. Seven of its municipalities are classified as coastal while the eight, Maripipi, is an island municipality. The province is represented in the Philippine Congress as a lone district.
In the early Spanish time, the island was known as Isla de Panamao. Panamao referred to an ethnic fishing net. Panamao Island was the site of the first large-scale Spanish shipyard in the Philippines. But somehow between 1668-1712, the name Panamao was changed to Biliran, a name derived from a native grass called "borobiliran" which grew abundantly on the plains.
On April 8, 1959, Republic Act No. 2141 made Biliran a sub-province of Leyte. The Lt. Governors who served Biliran include Hon. Uldarico Reyes (1959-1963), Hon. Jorge Zamora (1963-1967), and Hon Uldarico Reyes (-1967 – 1971).
The corporate system of governance was conceptualized to realize the vision of a totally empowered Biliranon, living in an ecoligically balanced community, where there is justice, peace and prosperity.
National government agencies, non-government agencies, organizations and people's organization are enjoined by the provincial government to take part in the noble task of building a province and a people, and accomplish the mission to empower a every Biliranon for the total development of Biliran.
Useless Knowledge: Desi Arnaz, Jr., from I Love Lucy, was on the cover of the first TV Guide.  (He was also the first baby to be born on TV)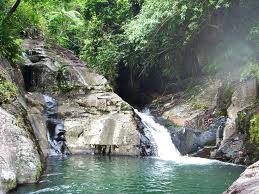 8 Jun – Hits @ 0034 = 493739.  Another 4000+ hit night (4259).  It'd be great if it was like that all the time.  Maybe someday it will be.  I hope that someday the hits will be averaging in the area of 10,000+ hits per night.  That is just a distance dream for now though.
Today was not a very good day for me doing things.  I spent a lot of time playing Plants vs. Zombies and catching up on NCIS, Bones and Criminal Minds.
I did make some new stew today.  If I say so myself, and I do, I did an excellent job.  If I could find some lemon pepper and seasoned salt, along with my new special sauce, I think I have the perfect combination to make stew/soup.  As you know, if you've been reading awhile, I eat a lot of soup and stew.  I have tried many different combinations of ingredients and this one has been the best so far.  I'm hoping that in Tacloban they will have the lemon pepper and seasoned salt, so I can put all 3 of them together (with the special sauce) and test my theory of that being the perfect stew/soup combination.  I'm still on schedule to go there in early July.
To further elaborate on that Tacloban trip, I like to explain why this time when I say I AM GOING, is different than the last time I said I AM GOING, but didn't.  Now we know how the GT Van Service works and can take advantage of it.  For both of us to go to Tacloban it will cost about P1000 total.  We're not sure at this time if they have a van that will actually drop us off at Robinson Mall in Tacloban, but we will find out before we go.  If they don't, then no worries.  All I ask is that they get us close or if we have to pay a special van, like we did to go to the airport from Catbalogan, then that's okay too.  I'm including the special van in that P1000 total by the way.  I was guesstimating using the price of the van we took to the airport (P270 each).  But I am going…with someone or alone, but I AM GOING.
I'm still shocked that 'guesstimating' is actually a word.  It must be, I didn't get the little red line under it and I know I didn't add it to the dictionary as a word.  No one else uses this computer either, so that's why I say it's an actual word.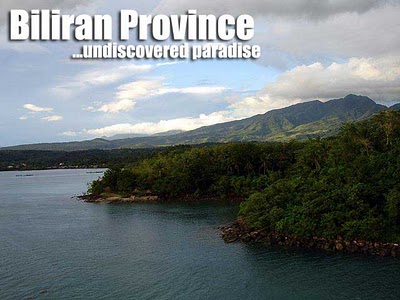 http://www.ivanhenares.com/2007/10/more-waterfalls-in-biliran.html
I went downtown today around 2:00pm.  I was bored and thought I'd try to cash in my US coins and Hong Kong money.  Jasper went with me to keep me company.  I didn't really need for him to go, but, as I said before, Lita doesn't like for me to travel by myself here.  I'm not sure if she thinks I'm going to be kidnapped by terrorists or kidnapped by a bunch of beautiful Filipinas.  I'd personally prefer the latter.  I found a money changer place that I could cash in the Hong Kong paper money at a too low of a rate as far as I'm concerned, but they wouldn't take any of the coins.  I walked across the street to MY bank (UCPB) to try to exchange them, but they wouldn't do it either.  I found a second money changer and although they would not take the coins either, they did tell me that Central Bank in Tacloban would do it.  I told them that was too long of a trip to exchange $13 of US coins and $22 of Hong Kong coins.  I told them that I might as well just go throw all these coins in the ocean.  At first they thought I was serious, but quickly realized I was joking.  They did volunteer to take the coins off me, for free though.  Now who's joking?
http://www.travelblog.org/Photos/5919025
http://lifeinus1960present.blogspot.com/
Someone from Coldwater, Michigan was searching for "american living in philippines 2011".  I wonder if they found what they were looking for?  There are many Americans living throughout the Philippines that will be happy to help you find out whatever you want to know.  If anyone needs information, please leave me a message in the comment section and I'll either help you out or, if I can't, I'll redirect you to another Expat in the Philippines that would be better qualified to assist you.  We all have different levels of experience and expertise.  I'm actually on the low end of the totem pole, but I've been told that I do a good job.  We know…just ask.
Useless Knowledge: During his midnight ride on April 18, 1775, Paul Revere did not shout, "The British are coming." Instead, his call was "The regulars are coming."   The regulars were the British troops. Apparently, you could be considered "regular" in those days even if you were a constipated Brit.  (I've never met a Brit I didn't like)
http://volcanoesphp.blogspot.com/2010/10/mount-biliran-philippines-location.html
9 Jun – Hits @ 0034 = 499925.   Wow!  That's 6186 hits for 1 day.  Cool!  I looked but I didn't notice anything different than the normal viewing.  I mean I didn't see any particular post that was read more than any other one.  I'm taking that as good news.  To me that means that more people are starting to know about my blog, and they like it.  That's good news. I guess people are starting to realize just how wonderful this blog actually is.
Now if I can just get 1/3 of y'all to click on the advertisements, I'd be doing pretty good.  Maybe I'd actually make some money out of this blog to help pay for all the time I've been spending on it.  I mean I don't mind doing it, but Lita keeps asking me how much money I've made on the blog so far.  I added it all up the other day and it came to a grand total of about $10.  My Google Ad was the last one I placed on the site and it has the most money.  I've been considering that I should just dump the other ads and just use Google.  They seem to be doing better.  I don't get any money set to my Paypal account until it reaches $100, and the Google is only at $4.31, so I'll probably never reach that $100 mark.  That's why I was trying to think of other ways to make money from the blog.  I never did get a response from anyone about that they thought of me trying to publish my little stories in a book.  I've got another idea too, but it will take lots and lots of research.
http://hubpages.com/hub/BILIRAN-ISLAND-PHILIPPINES
I got a visit from the 141st country today.  That country is Palau.  I never heard of it, so I looked it up.  I'm glad that someone from there took the time to check out the blog. I found a couple of website about this country:
http://www.janesoceania.com/palau_storyboard/index.htm
http://s07.flagcounter.com/factbook/pw/056w (sorry you have to copy/paste this one, it won't link)
I went to these sites and checked it out and Wow!, there is some really nice scenery there.  It's not that far from the Philippines actually.  In fact, I'd venture to say that it's the closest other country to the Philippines.
On June 9, 2011 at 0053, Philippine time, this blog went over 500,000 hits.  When I checked it then it was at 500,005.  Backwards or frontwards, it's the same number, so that should be easy to remember.  That's a half a million hits.  When I first started this blog, I dreamed of this day, but I figured it'd be a year or 2 before I hit it.  It's been almost 10 months and it's already there.  Now things are picking up nicely, so maybe by the end of 2 years I'll still hit the 2 million mark.  Just a dream for now.  In the mean time I'd like to thank the academy and everyone of y'all that "hit" me.  Hit me again.  Please, may I have another?
http://voyageforum.com/forum/biliran_island_pour_prochain_voyage_aux_philippines_D3155005/
Today I mostly stayed in bed sleeping or watching TV until around 3:15pm.  That's when I got up, went to the CR, then turned the computer on.  So the computer didn't even come on until about 3:20pm today.
http://www.pinoyprogress.com/showthread.php?p=14236
It did rain pretty hard today.  It rained so hard that I had to turn the TV way up just to hear it.  It didn't last very long though.  It did mist for awhile after that, but then it stopped all together.
http://www.biliranisland.com/brgynamesofnavalmeanings.php
I was going to add a "Live Chat" button to the blog, but shortly after I successfully inserted it, it started messing up.  I already have enough things to worry about, so I don't need anything extra.  I just deleted it.  It probably wouldn't have gotten used very much anyway.  You can always leave a message because I answer as soon as I can after I see it anyway.  Sometimes you just have to wait for me to wake up and turn the computer on.
http://www.pinoymountaineer.com/2009/11/hiking-matters-72-leyte-samar-adventure.html
Well that's it.  I'm all caught up on the blog days now.  I'll add the Philippine History and close this one.  Thanks for reading and commenting.  Please tell others and, if you want, click on a few ads on this site.  I can't force you to, but it'd be cool with me.
Useless Knowledge: In 1978, Ted Nugent autographed a fan's arm by carving his name into the flesh with a bowie knife.  (Cat Scratch Fever)
Salamat, Palaam
Today in Philippine History
Gen. Pio del Pilar
1900 – Gen. Pio del Pilar, a controversial officer of the First Philippine Republic, is taken prisoner  at Guadalupe, Rizal by imperialist United States forces during the Filipino-American War (1899-1914);  born in  Makati, Rizal in 1865 to Isaac Isidro y del Pilar and Antonia Castaneda, Pio del Pilar will infamously go down in history for betraying two iconic Katipunan figures–Supremo Andres Bonifacio y de Castro and Gen. Artemio Ricarte y Garcia; during the Philippine Revolution against Spain, Pio del Pilar was a signatory to the 1897 Naik Military Agreement that declared several Filipino revolutionaries (referring to but not naming the camp of Emilio Aguinaldo y Famy) as having committed treason against the nation and the revolution by trying to forge a peace pact with the enemy Spanish colonial forces; Pio del Pilar soon switched to Aguinaldo's side, even advising that Bonifacio be executed following the Supremo's kangaroo court martial; Gen. Pio del Pilar will later also betray Gen. Artemio Ricarte's attempt to reunite Filipino military generals and rekindle the fire of the Philippine Revolution, this time against the Bald Eagle invaders; he will initially refuse to swear allegiance to the enemy American flag and will be exiled along with Ricarte, Apolinario Mabini and other leaders of the Aguinaldo's Philippine Republic in 1901 but will relent and ultimately swear allegiance to the enemy imperialist American flag, renouncing all forms of revolution in the country; Pio del Pilar will also be involved in the sudden disappearance of his custodial responsibility,  Feliciano Jocson, a  Katipunan organizer who disapproved of Aguinaldo's Biak-na-Bato truce with the Spaniards and plotted to attack Manila before being arrested and turned over to del Pilar but soon disappearing [read: salvaged].
Photo credit:  http://www.freewebs.com/philippineamericanwar/combatinmanilasuburbs.htm
1945 – Manuel Roxas y Acuna is elected President of the Senate during a special session of Congress called by President Sergio Osmena y Suico following the defeat of the Japanese and the end of World War II but with the Philippines still a colony of the United States; this early, Roxas already has set his on the sights on the presidency, with American Gen. Douglas MacArthur and High Commissioner Paul V. McNutt supporting him, and in the elections of 1946,  will win amidst Osmena's refusal to campaign; following the granting of Philippine "independence" in 1946, Roxas would be responsible for the neocolonial arrangement of the Philippines and  the imperialist Bald Eagle nation, with the lopsided and inimical-to-Filipino-interests RP-US Military Bases Agreement (MBA) and so-called Parity Rights to be successfully pushed by his administration; the MBA will grant  American access to 22 military, naval, and air bases in the Southeast Asian nation, with Roxas lobbying for its passage in the Philippine Congress despite the MBA despite being a mere international executive agreement on the American side, not having been ratified by the U.S. legislature; on the other hand, the  Parity Rights amendment to the 1935 Constitution will ridiculously give American citizens the same equal rights as Filipinos to exploit the natural resources of the country.
Photo credit: http://www.philippine-history.org/images/Manuel-A-Roxas.jpg