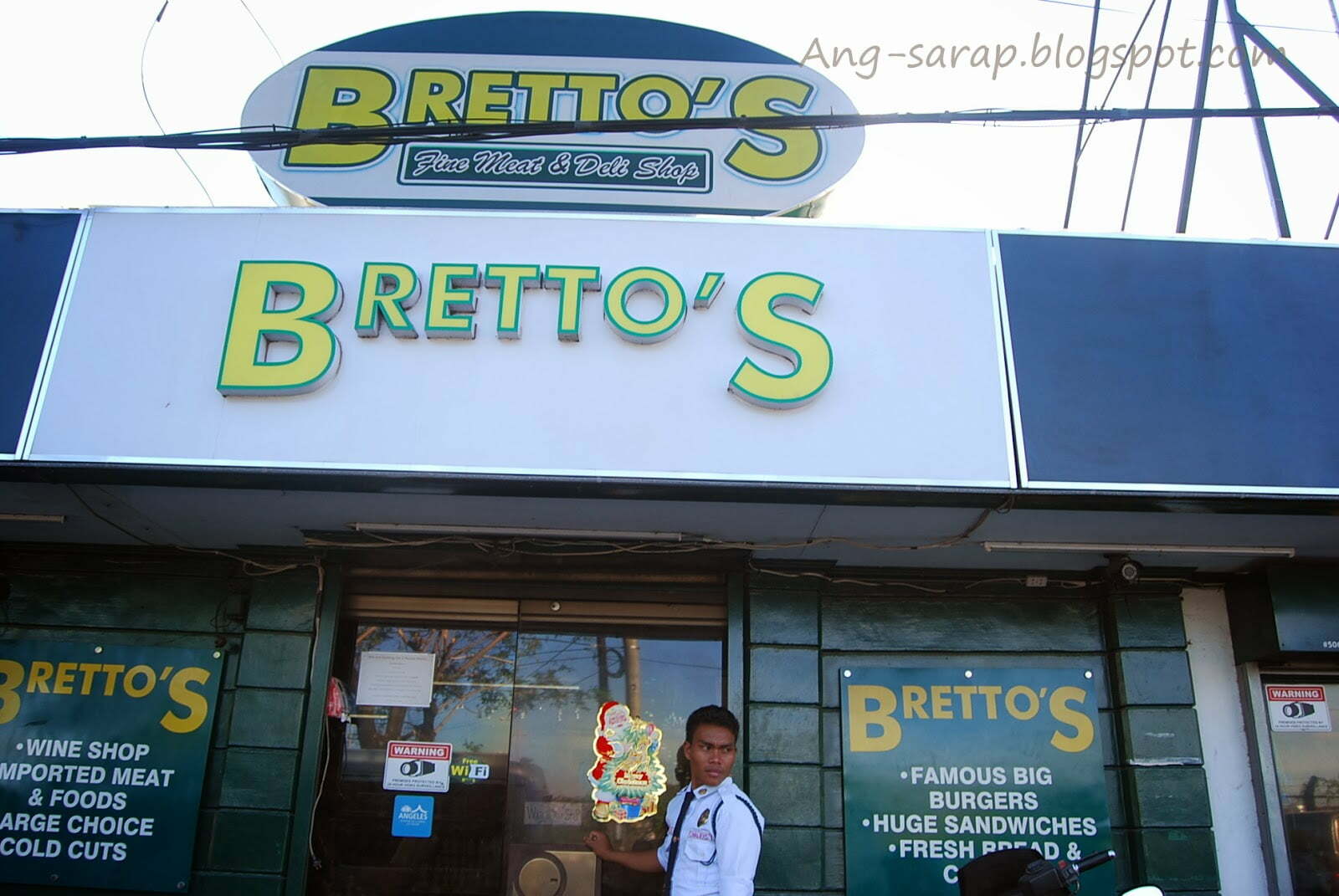 [smartads]
When we arrived in Manila  it was during rush hour, plus they had a lot of construction going on in the area.  What ended up happening is the shuttle bus, to save us some time, dropped us off on the airport side of the road, next to a crosswalk.  All 5 of us departed the bus and walked to a taxi/multi-cab location at a gas station across the street.  When we got there the 2 Filipino guys that were with us, went off on their own.  Lita and I, plus the other guy were going to the same place, Angeles City.  We got a taxi to the 5 Star bus station in Pasay and there was a bus going our way there waiting.  It was the bus marked with Marquee Mall.  It just barely started loading though, so we had to wait until all seats were filled before departing.  The price for this trip was P130 per person.  That took almost a half hour.  Due to it still being rush hour and more construction, our 2 hour trip to Angeles took almost 4 hours to complete.  I was so very tired of traveling at that point because my butt hurt from all the sitting.  When we finally arrived at the bus terminal (next to Marquee Mall), the other guy, who lives in Angeles, just sort of disappeared into the crowd.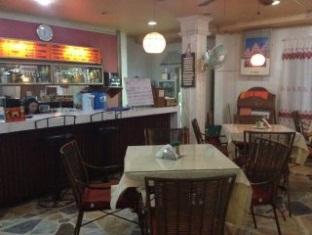 We took a trike to our most used hotel, the Horizon Hill, and arrived there about 2245 (10:45 pm).  Again I will say that it's not the best hotel around, but we like it because it's cheap, the food is good and the staff is very friendly.  We hadn't eaten in like 12 hour by this point and the kitchen was open for another 15 minutes.  We ordered.  We ordered fried chicken and chop suey.  While waiting I had 3 San Miguel Pilsners.  Lita had a 1/2 liter Red Horse after eating and before bed.  They were really cold and really good, especially after that long trip.  We had already decided that we were going to spend a day (2 nights) there in Angeles to try to shake off some of the traveling woes. We spent the next day shopping, eating and I caught up on my blog notes.  One of the places I ate was called Army-Navy Burger & Burrito.  It's the first time I've been to one of those and I like it pretty good.  It's definitely a place that I'd go to again.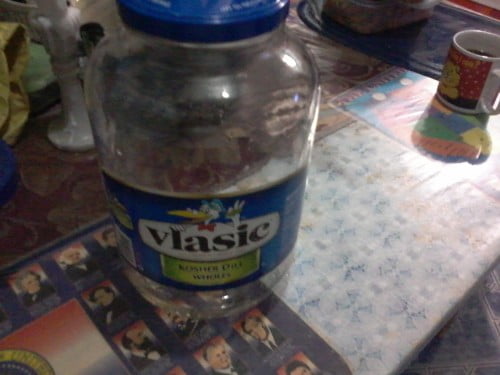 One of the things that we bought was a large jar of Vlasic kosher dill pickles at Bretto's Deli.  Large as in the gallon size and it cost P499 (about $10).  Yes that is expensive, but I haven't had a dill pickle in over a year, even the previous 3 years have been limited on whole pickles.  Lita is going to pack it in the new suitcase we acquired (unopened) and surround it with the clothes that were in the suitcase.  It was also double wrapped in plastic bags, just in case of any kind of breakage.  Lita also bought a jar of sliced jalapenos.  Why I don't know because we have jalapenos at the house.  Oh well, it's okay.  They were P199 ($4.30)(and we still have them unopened in the pantry at the house).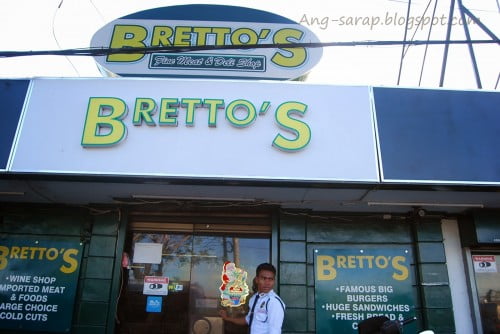 The most important, and expensive, thing we bought was a convection oven.  We have one at the house, but it's from the US and we need at least a 1500W transformer for it.  We don't have one of those.  We barely even used that stateside oven too.  I think she used it twice and we've had it for years and years.  This convection oven was only P3499 ($75.25), so it was worth it to be able to make some Tex-Mex food again.  Instead of giving us another box to put the oven in, the store personnel turned the other box inside out so the picture of the oven would not be showing.  We were a little worried that it might 'disappear' before we got home if people could see what it was.  I think Lita plans to sell that stateside convection oven, so if you want one and have, or willing to get a 1500W transformer, then let me know, I'll see what she wants to sell it for.  I don't think it will be that much either.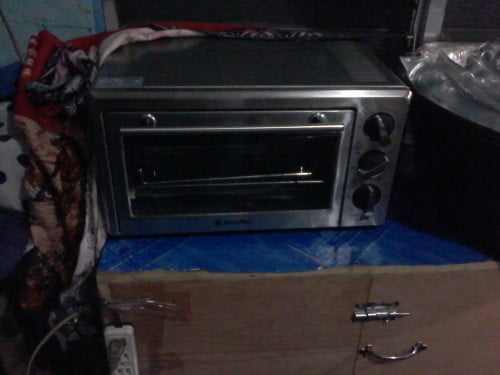 Well I'm going to end this one.  It looks like there will be only 1 more post after this one.  I'm almost out of notes because I didn't take anymore past this point of the trip really.  I've still got a little bit left and I will be able to remember our ferry ride and the final leg our our journey back home.
Salamat Y'all