[smartads]
Here is a quick little background of what's going on.  Lita and I are at Kadena AB in Okinawa and we are trying to get back to the Philippines via Space A.  Last year we were stuck at Kadena for 9 days and we were hoping that it would not be the same this time around.  We spent the night at Navy Lodging and this is our first day of attempting to get back.  We have already missed out on 1 flight because they decided that they would not be taking any passengers.
So although this next flight, a C12, was late coming in, at least it was still taking passengers to Manila.  We would rather be going to Clark, but with Space A it's a good idea to take what you can get, when you can get it.  A C12 takes a maximum of 6 passengers and there were only 5 of us that wanted to go, so we all got to go.  As it turned out, everyone there was in the lowest Category (Cat 6) and Lita and I were the first 2 names at the top of that list.  We were on day 56 of the 60 day limit, so it would be hard for someone to get ahead of us in that category.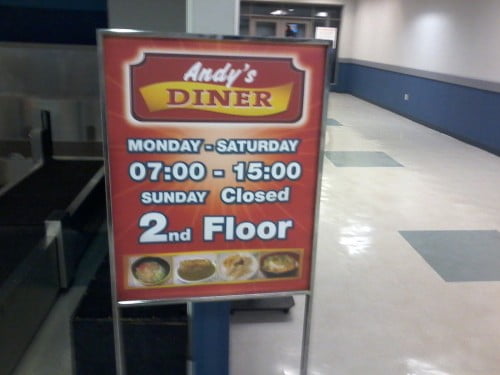 In a strange development, there was a guy that was getting on the plane with us that had way too much luggage.  The limit is 30 lbs per person and he had at least double that.  He told Lita that he could have his other suitcase and everything in it, otherwise he would just have to leave it there.  There was 2 of us and we only had 1 small bag weighing about 15-20 pounds. So Lita looked through the bag, liked the stuff and agreed.  I'm nervous because I don't like taking bags from people that I don't know, especially when we might have to go through a security check.  Personally, if it were totally up to me, we could have taken his bag through for him and just given it back to him when we go there, but Lita was excited about the new clothes in the suitcase and the guy did say we could have it.  The clothes were all too small for me, but he said that we could just give them away to someone that needed them.  Well we do have Filipino relatives that sure could use some more clothes.  Anyway, as it turns out, we never had to go through another security check.  I'll explain a little further down.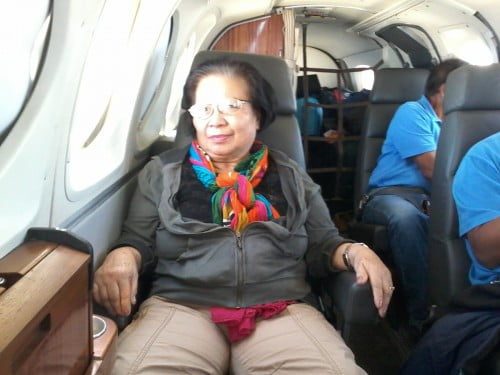 Here are some important things to know if you ever do travel the route that we took.  We were told by customer service at Kadena that when we get to Manila they would be collecting $20 per person for a security fee.  Well they told me $20, but another guy they told $15.  As it turns out it was only $10 per person.  They said the charge was for stamping your passport.  Only in the Philippines I guess because I've never heard of anyone else ever doing that.  If you are in balikbayan status be sure to mention more than once to the person taking your passport and ID to get your stamp about that.  Also check it when they bring it back.  It doesn't take too long, but there is no sense in wasting time when traveling.  There was no place for them to do a security check for luggage there and no one bothered to check them at all.  I don't know if that is the normal procedure, but that's how it was that day.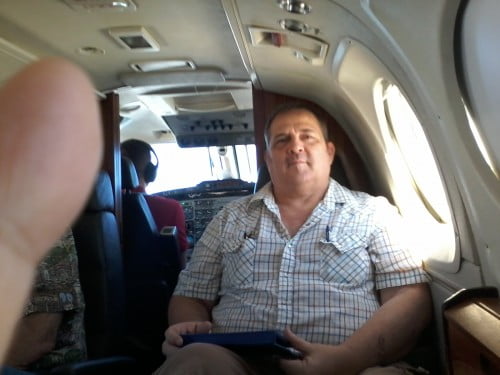 They also have a shuttle bus to take you from the flight line to a place to get a taxi to go where ever it is you want to go.  At Kadena they told us that it would be $40 for everyone, so $8 per person in our case.  Well it turns out that the bus was only $10 ($2 per person).  They prefer that you have dollars for these transactions, but will take pesos if you don't have it.  One of the other passengers was feeling generous and he paid for my and Lita's share of the shuttle bus. There are no vending machines or restaurants at this location.  It is by the AGES area of the Manila airport, in case you know where that is.
In the next post I will let you know about shuttle bus ride, our bus ride and our eventual arrival at our hotel.  The guy that gave us the suitcase is still there with us.
Salamat Y'all