New Fishing Policy to Help Tinapa Industry in Calbayog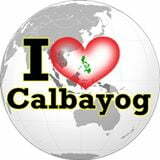 [smartads]
CATBALOGAN CITY, Samar, Oct 14 (PIA) – To ensure the availability of Alumahan ( aka island mackerel) for the Tinapa (smoked fish) industry, the alliance of Samar Sea Mayors has proposed the "No-fishing" policy during the months of March-April-May-June.
BFAR studies reveal that alumahan and other fish species spawn during these months.
The move is not only tinapa related, it also ensures the sustainability of the fishing industry.
Overfishing threatens the Samar Sea, Mayor Ronald Aquino who is the Chairman of the Samar Sea Alliance said.
While there were some 500 fish species in the past, due to overfishing, the species have been reduced to 97,  Aquino said.
Alumahan is the number one fish species used by Tinapa producers in the city, it is also more popular than bangus and tamban in this side of the country.
Chat Gonzaga, city administrator added that tinapa has given livelihood to some families, that the industry has sent Calbayognons through school so that it is important for the government to help and support the industry.
The city though has no record of how much tinapa industry contributes to the local economy.
Tinapa or smoked fish is a good present and can last to two months if vacuum packed.
"These are my presents to my relatives in the US and Manila," Aquino said.
Tinapa is alo given as tokens to visitors especially during the tourism week celebration where Tinapa 101 cookfest contest is held.
The packing has not only improved but the flavors have been diversified.
"We now have garlic, cinnamon and nutmeg flavors," said Gonzaga.
Please continue reading at: New Fishing Policy to Help Tinapa Industry in Calbayog