Calbayog Seeks Reactivation of Local Tourism Council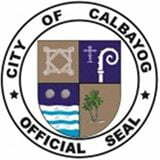 [smartads]
CALBAYOG CITY, Samar — The City Government here is looking at reactivating its tourism council to strengthen the link with private sector as partners in local tourism development.
Mayor Ronald Aquino said that partnership with the private sector as member of the local tourism council is vital to achieve remarkable growth in tourist arrival.
Last year, the city has welcomed 93,826 tourists, nearly half than the 53,812 visitors in 2013.
The figure is still minimal, according to Aquino, but very encouraging for the City Government. That is why they included tourism as one of local development priorities. 
Dubbed as city of waterfalls, Calbayog is the home to nine waterfalls spread throughout its 880.7 square kilometers land area.
Most famous of which are Bangon and Tarangban Falls in Tinaplakan village, about 45 minutes travel from the city center up north near the boundary of Samar and Northern Samar.
Road leading to Bangon Falls are now being concreted, said Aquino.
Aside from waterfalls, Calbayog City is also taking pride for its four major dive spots inspected and validated by the Department of Tourism. These are Isla Pawikan and Puy-aw in Binaliw village, Kinawan Reef in Tinambacan district, and Daraga Islet in Malajog village.
—-
Please continue reading at: Calbayog Seeks Reactivation of Local Tourism Council
UJ thinks:  This is all well and good, but if they don't get the power stabilized, the airport updated and the roads fixed, people may come, but they won't be returning.  And that's just a few problems off the top of my head.  I'm sure that others living here can come up with plenty of other problems that need to be fixed here.