[smartads] I made up a little poem as to why I haven't posted in the last few days.  I'm not a great poet, but I had nothing better to do the last couple of days.
Even though it makes me pout I can say, without a doubt I'm having another bout With the dreaded, painful gout
Yes it true, the gout is back.  I've been pretty much restricted to the bed since Sunday morning.  In fact my input for Sunday and Monday will be very, very short because I rarely got out of bed.  It is Monday night now and I will do my best to get caught up.  The post may be a little short, but I'm going to make an attempt and be sure to get this out today.  It's almost 9:00pm now.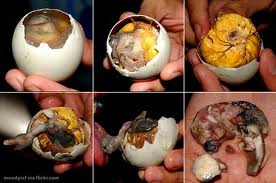 Balut – The Egg with Legs
Obviously I have not gotten any new pictures so I will continue pulling them off the Internet until I can walk again.  I guess I will have a food theme today.  Even my notes that I take have nothing written down for the 23rd or 24th.  I'll begin where I left off: 20 Jan.
Tagalog Word of the Week: pagkain (pah-kah-in)  means food
20 Jan – I was up and about at 0727 this morning.  I had to go downtown today to do a little shopping and to try to find some shoes to wear to the gym.  I grabbed a shirt out of my closet and put it on without even looking.  Turns out that it was a 2X shirt that fit me just fine.  That's a big deal for me because when I got here I was wearing mostly 4X shirts only.  This 2X shirt fit me good enough to wear in public and that's just want happen, it's the shirt I wore downtown.  Of course I forgot the camera, so no pictures.  I looked all over town for a new pair of sneakers that would fit me properly, but to no avail.  I did find a pair of used sneakers at a thrift store, but they wanted P900 for them, and that was 50% off the marked price.  Heck a new pair of shoes that 'almost' fit were only P495.  I didn't buy the shoes, I just told them it was too much and put them back.  They were a pair of Nike high tops, size 13, and they fit pretty darn good, but I just thought that was too much for used shoes.  Of course it is difficult to find shoes around here to fit me so maybe I should have gotten them.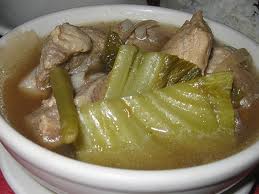 Lita has been talking about going to Tacloban for a day, so maybe I'll look at the mall there for the shoes.  We plan to take one of the van services to go there.  I hear it's only P200 per person and Lita, J and I would be the only ones going,  so P1200 round trip.  I think that would be cheaper than taking the Nissan and having to pay for gas.  Not as convenient but I think we could manage.  Of course I'm assuming I'll be able to walk properly again.  Right now it doesn't feel like I'll be able to walk again, but I'm sure that is just from being frustrated for being stuck in bed for 2 days.  Right now we plan to leave on Sunday, 6 February.  Maybe we should call Jun and let him know we are coming.  Maybe he can help us out somehow.  I doubt we'll need any help though.  Just take the van there, take a taxi to the mall, shop, take taxi to the van dispatch office and head back in the van.  We'll just have to be sure when the last 2 runs coming this way are.  If they have to make a special run, it'll cost us P2000 instead of P600.  At least it did last time when we had to use the van when the wheel fell off the truck.  We'll be more organized this time.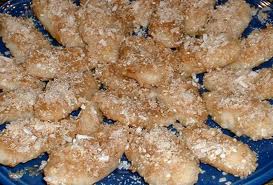 21 Jan – Barely up at 0838 today.  My ankle is hurting again.  At this time I'm not sure if it's the gout developing our not, but it sure feels like it.  It's probably my fault because I have not been taking my Allopurinol every day like I'm suppose to.  I have been taking it the last 2 days, but I think it's too late now.  Looks like I'm in for a few painful days again.
It started raining again today.  This is the second time today it has rained.  It started about an hour ago and it's been raining steady since then.  You know I don't really mind the rain so much, but there is just so darn much of it.  The biggest problem is it keeps away our customers.  Sales are always down during a downpour.
As the day went by my ankle seemed to no hurt so much and I was hoping it would continue to not hurt, but of course now we know, that wasn't to be so.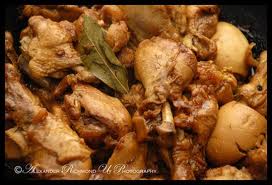 22 Jan – I'm not even sure what time it was when I got out of bed.  But one thing that is for sure…the gout is back.  I've got the antibiotics to fight it so I'm trying to nip it in the bud, but it seems to be a losing battle.  Cathy went downtown for me to get more antibiotics.  The pills cost P65 each, so that's pretty expensive, almost $1.50 each.
One of you readers showed up here today.  Well actually he hasn't been reading the blog from here, but he reads it from one of the places that I've got set up throughout the net.  His name is Blair and seems like a very nice man.  He is staying at the Ciriaco Hotel and says he really likes it there.  Even the restaurant he likes.  He said he and his, I think girlfriend, eat there twice a day, breakfast and dinner.  He told me that he was at the hotel and saw Lita and remembered her from the blog.  I do remember, after he reminded me, that he was one of the people asking about the security here in Calbayog.  He wanted to know if I had any problems and just basically the environment around here.  I guess he liked what I said because he is here, he's happy and besides, he told me he appreciated all the help I gave him.  See I told y'all, if you need to know something, just ask…I'll find the answer if I don't know it.
I had to hobble out to see him because of this ankle, but I've seen him twice.  He said he was staying for 3 nights at the Ciriaco.  I hope I get to see him again before he leaves.  I'll have to get up and out if I want to though.  He wanted a regular cup of coffee, because the one's in the hotel are so small, so Lita went in the kitchen and made him a big travel mug full of coffee.  He was surprised that she actually went in there to make it so quickly.  We told him that Lita usually gives the security guards at the hotel some coffee at night and he said that just have the guard call him and he would come down to get it, but Lita went in and had it made, just as he and I were finished talking.  He was just about to cross the street to get back to the hotel, when Lita came out with the mug.
Blair did let me in on some interesting news though.  One of the security guards told him that PacMan was coming to stay at the hotel next month.  Yep that is the schedule for now.  Manny Pacquiao will be here for 2 or 3 nights.  I'm not interested in seeing him, but it should be good for our BBQ and store business while he is here.  I figure people will be hanging out outside the hotel and they'll need to eat and smokers need to smoke.
There was a brownout scheduled for today from 0700 to 6:00pm.  The brownout actually lasted from 0710 to 3:18pm.  It wasn't too bad today without electric because it's not hot outside and I had a portable battery operated fan on me all day anyway.
webpages.scu.edu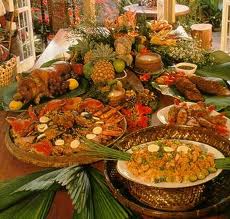 23 Jan – As I stated earlier, I do not have any notes for today or tomorrow.  I don't know much that went on anyway, because I spent the whole day in bed.  I did find out something that made me a little sad.  Anna Pearl no longer works here.  Her mother requested for her to come home to St. Bernard so she left.  I liked Anna Pearl.  Not only was she nice to talk to, she was also nice to look at.  I guess mother knows best though.  Her mother is a nice lady, so I guess whatever the problem is/was, it was necessary in her eyes to have her back home.  Blair came by again today, but I didn't get to see him, I was sleeping.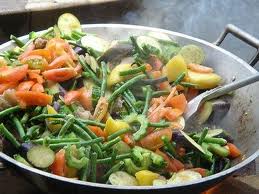 24 Jan – Lita went shopping today.  She stopped by to get me some more pills.  I forget how often I'm suppose to take those, but I've been taking 1 every 6 hours.  My knee was really hurting today also.  I have a knee brace (ace bandage) on it now, and that helps some, but it's still painful.  I hobbled over here to the computer to try to get out something today and to find out who won the NFC/AFC Championship games.  I see the Steelers and the Packers will be going to the Super Bowl.  I'll be rooting for The Packers.
Well I know the last 2 days were short, but I told you, no notes.  I'm hoping I didn't miss anything that I knew about.  I'm sure some things happened that I miss, being in bed both those days.  When/If I find things out, I'll let you know later.  Sorry for any bad misspellings or terrible grammar errors.  My knee and ankle hurting again and I'm trying to hurry to get back to the bed.  No time to spell check or proofread.
Useless Knowledge: During the mating season, competing male porcupines bristle their quills at each other and chatter their teeth in rage before attacking. All porcupines at this time become very vocal: grunting, whining, chattering, even barking and mewing at each other.
Useless Knowledge: The first domain name ever registered was Symbolics.com. The domain name was registered on March 15, 1985, by Symbolics Technology, Inc.
Salamat, Paalam
Graciano Lopez Jaena
1896 – Filipino orator, patriot, and propagandist Graciano Lopez y Jaena dies of tuberculosis in Barcelona, Spain several months before the outbreak of  the Philippine Revolution; Jaena and Jose M. Rizal and Marcelo H. del Pilar formed the great triumvirate of reformist Propaganda movement that  aimed to awaken Spain as to the needs of its colony, the Philippines, and to make for a closer and more equal association of the archipelago and  supposed motherland; Jaena's contributions to the Propaganda movement included his satire "Fray  Butod" (Big Bellied Friar), articles  advocating liberal politicies in a number of newspapers (including El  Liberal, Bandera Social de Madrid,La Publicidad, El Pueblo Soberano, and El Deluvio of Barcelona, España en Filipinas, Revista  Economica de  la   Camara de Comercio de España en Londres), and his early editorship of  the Madrid-based La Solidaridad, the propaganda movement's official organ, and his warmly received 1883 speech in Madrid wherein he declared his hope that all Spanish territories be accorded equal treatment, attention  and consideration under the law.

1900 – Sorsogon falls to the enemy Bald Eagle nation forces in spite of the gallant resistance of Filipino freedom fighters under Col. Amado Airan nearly a year into the bloody Philippine-American War (1899-1914); the objective of the invasion by the imperialist United States forces in the Bicol region where Sorsogon is a part of is "to render a sufficient quantity of hemp available for the American market as soon as possible," prompting Gen. Otis to order Brig. Gen. William A. Kobbe to take over the Sorsogon and Albay hemp ports of Bulan, Tabaco, Donsol, and Legaspi and establish colonial civil government and customs service; the imperialist Americans would not have it easy, however, as the Filipino forces under Generals Vito L. Belarmino and Jose Ignacio Paua would immediately engage in a heroically defiant and protracted guerrilla warfare, prompting Kobbe to remake how the "skillfull" resistance of the natives had "exceeded in stubbornness and aggressiveness any fighting since the outbreak in February 1899."
First Philippine Constitution is signed
1899 – The Malolos Constitution, the charter of the fledgling Philippine  Republic under Gen. Emilio F. Aguinaldo, is proclaimed to be in effect more than seven months after the declaration of independence and less than two weeks before the bloody Filipino-American War (1899-1914); considered Asia's first republican constitution, the Malolos Charter was framed by the  revolutionary Malolos Congress that was also responsible for ratifying  Philippine Independence on September 29, 1899; it is said tht despite the  elitist background of the Malolos Congress delegates who were mostly appointed and who almost exclusively came from the politico-economic elite class, the resulting  Malolos Charter embodied democratic and pluralist ideals as would be described  by American scholar Joseph R. Hayden as a "a free expression of the type of  the state [that was] democratic and  liberal"; the Constitucion Politica (Malolos Constitution), based or inspired by different constitutions including those of Belgium, France,  the United States, Guatemala, Costa Rica, and Brazil, was principally authored by Felipe G. Calderon who was under the influence of early American collaborator Cayetano L. Arellano.
1899 – Fledgling Philippine Republic President Emilio F. Aguinaldo orders the Filipino soldiers in Intramuros to deceptively remain friendly with imperialist United States soldiers in anticipation of looming hostilities, less than two weeks before the outbreak of the bloody and protracted Philippine-American War (1899-1914) ; earlier conned into believing the imperialist Bald Eagle nation was Filipinos' ally against colonial Spain, Aguinaldo stupidly allowed the free entry of future enemy American soldiers into the Southeast Asian archipelago, enabling the U.S. to stage the infamous Mock Battle of Manila and to position their troops for the eventual invasion of the Philippines;  the imperialist Americans had begun to lay down the framework of colonial civil government in Manila in August 1898 a few days after the Peace Protocol and the corollary Mock Battle that struck the most reprehensible deal of 'ceding' the Philippines despite the fact that the Filipino revolutionaries had already wrested control of practically the entire archipelago from the former Spanish masters.

Masonry, Philippines, 1890s
1895 – Filipino mason and future Prime Minister Apolinario Mabini informs fellow mason and reform propagandist Marcelo H. del Pilar that an order has been promulgated that prohibits Masonry, orders the closure of all Masonic lodges, and imposes severe penalties in the Spanish colony, the Philippines; earlier in 1892, Filipino masons began playing cat and mouse with the authorities who kept a close watch on Masonic lodges following the arrest of prominent Mason and friar critic Jose Rizal; the persecutions resumed in 1894 and assumed terror-level in 1895 when the arrests and deportations of Masons have become a daily occurrence; the supposed prohibition comes less than two years before the outbreak of  the Philippine Revolution led led by theKagalanggalangang Katipunan nang  manga Anak nang  Bayan (KKK) a secret organization aiming for Philippine liberation from Spanish rule and which is marked by a mix of both Masonic and indigenous socio-religious concepts.
Vicente  Manansala y Silva
1910 – Future great Filipino cubist  painter and illustrator, Vicente Manansala y Silva, is born in Macabebe, Pampanga during the American colonial  period; a high school dropout, he entered the School of Fine arts at the  University of the Philippines where he was handled by famous artists that  included Fernando and Pablo Amorsolo, Vicente Rivera y Mir and Ramon  Peralta; he worked as an illustrator for periodicals before beginning to  gain national recognition with his "Pounding Rice" entry that bagged the  top prize at a national exhibition; granted an art fellowship to Canada  and, later, France, he went on to perfect his craft, including in the  field of stain glass and is credited for developing transparent cubism; his more famous works that made it to postcards included 'daily scenes' of Filipino life, such as "Magbabalot" (1973), "Planting Rice" (1980), "Tiangge" (1980), "Carollers" (1980), "Vendors" (1978), and "Give Us This Day" (1977); Manansala received a number of prestigious awards,  including the 1963 Republic Cultural Heritage Award and, posthumously, the  National Artist Award in 1981, with his art being described by President Ferdinand  E. Marcos as "uniquely Philippine" while being "as universal as the art  of the early titans Luna, Hidalgo, and  de la Rosa."
Aguinaldo's Triumphal Arch
1899 – The First Philippine Republic is inaugurated in Barasoain Church,  Malolos, Bulacan with Gen. Emilio F. Aguinaldo as President two days after  the ratification of the Constitution but less two weeks before the outbreak of the bloody and protracted Filipino-American War (1899-1914);  pressured to seek international recognition of his Declaration of Independence from Spain by the imperialist designs of the emerging new enemy, the United States, Aguinaldo convened the Malolos Congress in September 1898 for the purpose of framing a constitution and, upon advice by the pro-charter group (opposed to the ideas of the Prime Minister Apolinario M. Mabini) led by Pedro Paterno y Ignacio and Felipe G. Calderon, supposedly to strengthen the assertion of freedom by the country that was as yet not recognized by other nations, and which provided for a republican government marked by three separate branches: unicameral Legislature, Judiciary, and the Executive branch; the inauguration ceremonies for Aguinaldo's republic, dubbed Asia's first republic, (also called the Malolos Republic), along with the revolutionary Malolos Congress, were marked by the reading of the Constitution, proclamation of the Republic, Aguinaldo's proclamation as elected President and speeches by Aguinaldo and Congress president Paterno; ironically, the pro-charter group stalwarts Paterno and Calderon would be one of the early pro-American collaborators that would soon abandon Aguinaldo's republican government and openly campaign for the Philippine annexation to the imperialist Bald Eagle nation; the First Philippine Republic is said to be the culmination of the reformist struggle of the Propaganda movement and the next level of Filipino struggle, the Philippine Revolution of 1896 led by Kagalanggalangang Katipunan nang  manga Anak nang  Bayan (KKK)Supremo Andres C. Bonifacio whom Aguinaldo later deposed via the Tejeros Convention and ordered executed in 1897.
1930 – Pio C. del Pilar, Filipino general during the Philippine Revolution,  writes about the genuine patriotism of Gen. Macario Sakay whom the  imperialist Americans dubbed a "bandit", treacherously captured, and  executed in 1907; Pio del Pilar, infamous for having betrayed Katipunan  Supremo Andres C. Bonifacio and even influenced Emilio F. Aguinaldo's decision to execute the Supremo, lauds Sakay was a "true patriot who spread the seeds of the Katipunan to win the independence of the Philippines. He was one of those who went from town to town, winning the people over to the cause of the Katipunan, and thus, kept  alive the spirit of resistance to the enemies… Sakay may be called a tulisan or bandit by the Americans… But before God, Country, and Truth, he was a true son of the Country whom his fellow countrymen must revere for all the times"; Pio del Pilar's testimony of sorts is contained in a letter he sent to historian and biographer Jose P. Santos.