[smartads] Still, due to my recent gout attack, I do not have any new pictures.  But things are looking positive for the next post and new 'current' pictures.  If y'all like, I could mix pictures from around here with pictures from around the rest of the Philippines.  That way you would be able to see more of the Philippines instead of just around here.  Let me know what you think of that idea and I'll get to work on it shortly thereafter.  Today my little picture show will be about Baguio City.  Baguio is a definite tourist spot here in the Philippines.  It is the coolest (weather wise or any 'wise') place on the whole island.  I have personally been there twice and will be going again when we finally get everything we want here all together and situated.  It is a very nice place to visit, but too crowded these days to live, in my opinion of course.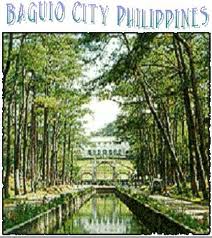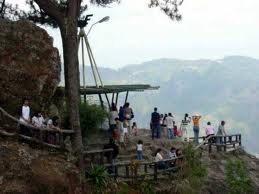 Before I get into the daily breakdown, I'd like to point out that we have 2 new readers to the blog.  First of all is Terrence.  Terrence has helped me with some questions I needed answered about gout.  His suggestion of not using an ace bandage probably saved me a couple of days of hurting.  Although I already took the bandage off by the time I got his message, I probably would have put it back on, if I didn't get the comment I got from him.  He turned out to be right and it's something I will not forget.  I will pass on that knowledge to other gout suffers.  Next is Ben.  Ben likes the blog and he thinks it is full of information.  I welcome both of you to the blog and invite you, or anyone on here actually, to continue reading, commenting and questioning anything you think is wrong, questionable, or just plain stupid.  Not too many people take the time to comment and I really do appreciate all that I can get.
If y'all want to use the comments as a kind of forum to talk to each other, feel free to do so, that will be fine with me.  No spam though.  Spam messages most likely won't get through anyway.  If I knew how to set up a forum for this site properly, I would do so.  But maybe going the comment way will be good enough.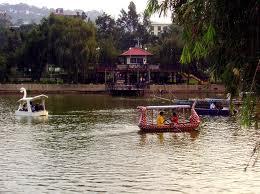 26 Jan – I was up and hobbling around 0800 today.  I finally had a chance to answer that helpful comment from Terrence.  My knee would like me sit down, with difficulty, but I had a harder time getting back up.  Felt it was better to wait until I could get up without the pain.  Did I mention that the gout moved from my ankle to my knee?  Well it did and although it hurt a lot on my ankle, it's worse on the knee.  And yes it was the same knee that I had the ace bandage on, so I'm glad I saw Terrence's comment or I might have put the ace bandage back on.  As of today I was hoping for full recovery within the next couple of days.  (Oh crap!  I forgot to take my meds today (that's how good I feel), hang on…okay done.  Hopefully only 2 more days of this then on to the Allopurinol).
I was wonder if y'all can see the submission that Winda sent in?  I need to get on someone's computer, have them log in under their userid/password and see exactly how different things look.  Last time I went to another computer, I didn't have the 'submission' area active, so I want to see if there is actually a place to review those things.  If you can not see the submission, let me know and I will reprint it.  I guess I will do that for y'all until I can figure out how to use the Guest Blogger option for blogs.  I thought I had it figured out, and maybe I do, but it doesn't seem to be working.
27 Jan – I was up and only slightly hobbling today around 0915.  I've been forgetting to check the exact time on the clock because I'm anxious to check my walking ability every morning.  Today is the day the ankle pain was gone and my knee only had a little pain in it, but it was pretty stiff, hard to bend.  Another problem arose though.  The pads on the bottom of my feet are tender.  I think I developed gout in some of my toes and the swelling spread to the pads on my feet.  The heel part is fine, just the front part that has me walking gingerly.  Other than that, I'm walking just fine.  I'd estimate being at about 95% at this point.
I ate in the kitchen for the first time in a few days.  Lita made me some soup, not as good as mine, but no bullion.  As I said I ate at the kitchen table, but I ended up having a problem.  I sat down on the stool with a thump, but I couldn't get back up with or without that thump.  I'm still 270 (something pounds), so I was afraid to put too much weight on the table to help me up.  I had to get J to let me use his shoulder.  All those little Filipino guys around here are stout.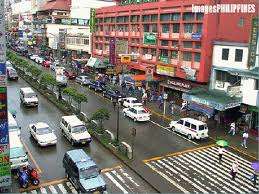 I watched "Are You Smarter Than A Fifth Grader" again today.  It astonishes me sometimes at the questions these people miss.  I mean doesn't everyone know that Niagara Falls is in the state of New York?  I guess not.  I wonder how they pick people for that show?  I had the $1M won once (using only my Save) and on several others when they got knocked out I still could have been going.  Oh well, maybe someday.  Of course when/if I get on the show, they will have all the questions I don't know the answer to.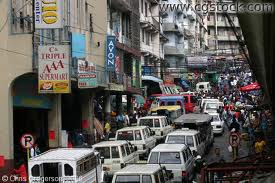 Precious came by the bedroom for a visit today.  She just wanted to be silly on the bed, so I let her, but had to watch that she didn't tumble off.  She's pretty aware of things, so I don't think she would actually fall, but I don't want to take a chance.  If she has some candy, chips or something, she'll share it with me.  She won't do that for just anyone.  We chatted a little bit and then she decided it was time to go.  She said, "Bye John" (she still doesn't have the Uncle part down yet) and I said, "Bye baby".  She put on her little slippers and headed out the door.  Jaclyn is it okay if I call her "Little Baby"?  I don't want to infringe on any copyright laws or anything.
Tagalog Word of the Day: sinelas  (si-nell-ahs) means slippers.
28 Jan – I tenderly stepped down from the bed at 0808 this morning and headed for the CR.  Most of the pain now is in the left pad of my foot.  The right pad and right knee both still have a very small amount of pain and the knee is still slightly stiff.  All things on the right are better than yesterday, but the left foot feels about the same.  At least it isn't worse.  I've had enough of this gout for this round, I've lost this fight and do not want a rematch.
I plan to take my current meds for at least 2 days after ALL the pain is gone.  After which I will switch to the Allopurinol and take that like my life depended on it, and it just might.  I plan to take that upon waking each morning and have already informed Lita to remind me, just in case.  I told her that her b*tching is easier to put up with than this gout, so b*tch away if you have to.  She won't have to, trust me.  Just asked if I did and if I didn't I'll be telling her, No as I'm walking to the medicine bag to take them.  If I get gout again it won't be because I wasn't taking the Allopurinol.
Vicky wasn't at work today.  I'm not exactly sure why, but Lita will dock her one days pay for it, which is about P60.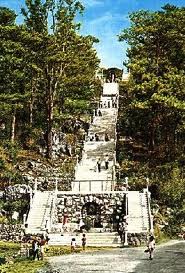 I've been to the top of these stairs.
Lucky me…I got another visit from Precious.  She came by late today when I was counting the money from the BBQ.  Actually she brought me the record book from the store earlier.  A few minutes later she was there and crawled up on the bed, where I was counting the money tonight, and starting playing with the money.  She helped herself to 25 sentavos (sp)(1/4 of a peso).  I guess it was a delivery charge for the record book.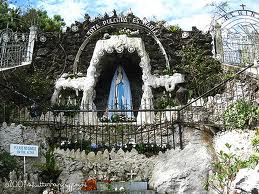 This is at the top of the stairs.
Keep those comments and questions coming.  Thanks for being a reader here and let me know if you need assistance with something on this end.
Salamat, Paalam
Today in Philippine History
War ensign, 1785-1843 & National Flag,1843-1873-1931
1821 – Spanish colonial Governor-General for the Philippines, Mariano Fernandez de Folguerax, along with Archbishop Luis de Arrejola, issue  instructions for the election of Filipino deputies to the Spanish Cortes; earlier, before Mexican independence in 1821, the Philippine archipelago was directly governed from Madrid and the Spanish Cortes of 1810  had declared Spain's overseas provinces to be integral parts of the monarchy, allowing for Philippine representatives; Filipino representation to the Spanish Cortes would only last for three constitutional periods because in 1837, the Liberal Cortes would decree rule of the overseas provinces by special laws; beginning in 1863, the Philippines, Cuba, and Puerto Rico would be ruled by governors-general but unlike in Cuba and Puerto Rico, which are Spanish colonies where majority of the population either are Spanish or has Spanish descent, Philippine representation to the Cortes would never be restored and  other rights would even be denied the Filipinos.
1763 – P1,304,147 silver pesos from  the docked patache "Filipino" that came from Mexico is ordered  transferred to Pampanga by Simon de Anda, self-declared Captain-General of the Royal Audiencia and Spanish colonial Governor-General who fled to Bulacan province following British Occupation of Manila and Cavite (and Sulu); some three and a half months  earlier, de Anda was forced to flee Intramuros, Manila in a banca towards Bulacan province as Acting Governor-General Archbishop Manuel Antonio Rojo surrendered Manila to Britain in order to avoid further bloodshed; from his Bacolor, Pampanga base in  Central Luzon, de Anda has engaged in sporadic harassment of the British colonial government (while suppressing revolts by the Filipino natives) by fielding men that include convicts they had freed, Indios such as Kapampangans and by hanging the Chinese in town on suspicions that they worked for the British; the jurisdiction of the colony the Philippines is under the general jurisdiction of the Spanish viceroy in Mexico.
1867 – Juan Crisostomo Soto, future Filipino poet, dramatist, editor, writer, newspaperman and revolutionary,  is born in in Pampanga during the Spanish colonial period; to be referred to as the "Father of Pampango Literature," he will write numerous lyrical poems, humorous plays, historical drams, fiery editorials, and philosophical essays and will also translate into the Pampango dialect Jose Rizal's Noli Me Tangere and El Filibusterismo and Spanish version of old European plays; he will write no less than 50  zarsuwelas and plays, including the 1901 "Alang Dios" (There is no God); he will be also noted for being a Katipunero who will join the Philippine Revolution in 1896 and who will figure in a number of battles against the  imperialist United States forces during the Philippine-American War.
28 Jan not posted at their website yet.  Will include with next post, if I remember.