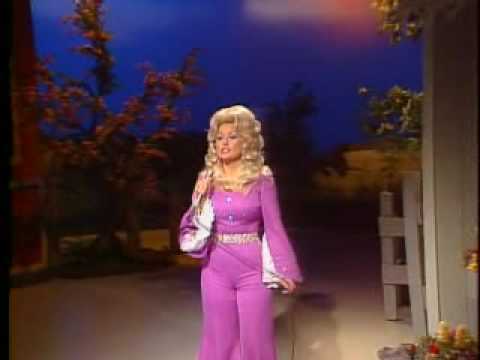 [smartads] Only in the Philippines.
Since I still don't have any new pictures, I decided to pull interesting pictures off the internet and post them here.  It seems today I got stuck in a Jollibee vs McDonalds theme.  There are several interesting pictures about this, but I think I got the good ones.  At least the best ones, in my opinion, that I could find.  Hope you like them too.
18 Jan – Happy Birthday to ME!  Today I am 53 years young.  I'm suppose to be eating at the Ciriaco Hotel today but that doesn't look like it going to happen.  Besides Marianne is suppose to be making me some chicken rolls for my birthday.  I hope she remembers because I like those chicken rolls.  Guess I'm find out later this afternoon.
I sent Ludy a suggested photo for her Facebook today.  I got tired of looking at the blank person that was there.  I don't know if she'll accept it, but I had to at least try.
It's raining again.  Just FYI.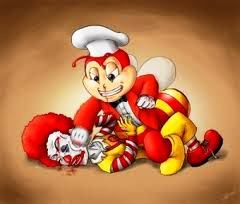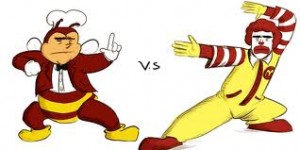 Around 7:10pm Mar, Ludy, Marlou, Chiqui and Marianne showed up with my birthday present.  Yep, you guessed it, the chicken rolls.  She brought me 4 containers with about 10 in each container.  Only 1 of the containers were cooked, so I'll have to get some bread crumbs or corn meal to roll the other ones in the next time I want some.  Since I love my wife so much, I gave her the bag that they brought the chicken rolls over in.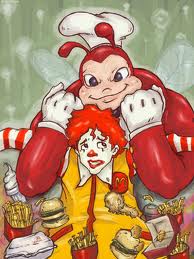 I added WP Symposium to the blog, but I think I was doing it wrong, so I made it inactive.  I was making an attempt to make the blog, not only a blog but a place where all the readers could talk to me and each other, live.  Right now if y'all have a question for each other, you have to leave a comment and wait for them to answer, which I do encourage y'all to use, but I was thinking this would be better or at least another option.  As I find out more about it, I may put it back in to see how much it gets used.
Those "Reaction Buttons" are not getting used very much, so they probably will be disabled in the near future.  I was just trying to keep it simple for y'all to leave some kind of comment and to try to find out what kind of posts get read the most, and which ones the least.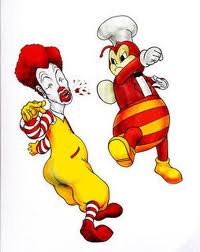 My favorite one
19 Jan –  Happy Birthday to: Dolly Parton (1946)  http://www.youtube.com/watch?v=1plvBR02wDs (Jolene)
In fact just check out this site:  http://www.famousbirthdays.com/welcome.html (Very nice birthday site)
I thought I was getting too many ads on the site, I had almost 20 of them, so I deleted a few.  I think I'm down to 15 now.  I'll have to count them again to be sure.  I don't want to have so many that it turns readers away from the blog.  Speaking of ads, Google finally agreed to let me put their Adsense on my site.  I only had to ask them 4 times.  I'm thinking that the difference is that now I have multiple articles on the site instead of just the original posts, only about us here.  Whatever the cases, I've got plenty of ads on the site now, but will need a lot, a lot, a lot of readers to make any real money out of just ads.  I guess as I figure out other ways to make money from the blog, I'll try.  I know that some guys are writing books about things to do before moving to the Philippines, or things to do after getting here.  I don't think I could write a book, but there are so many of those books out there now, it probably wouldn't help much even if I did.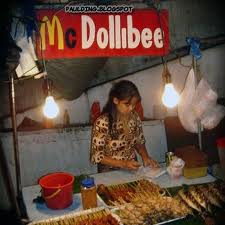 When Marlou was here last night, I asked him when the new market would be open.  He said right now it looks like late January (next week) to mid-February.  So that is getting close.  From what I understand, the people that have spaces at the current market will get first choice on spots in the new market.  As I stated before, this new market is a little closer to the house and the best way for us to get to it would be to head away from town.  I'll try to get some updated pictures of what's going on there.  I have a feeling that when/if I ever get into good shape, I'll be doing more walking and more picture taking while I'm walking.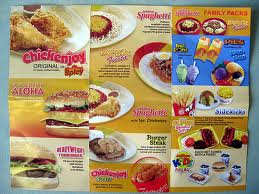 Sorry the blog is short today.  I'm not feeling very well, but I needed to get something out before I got too far behind.  I'll try to do another post early tomorrow and then another one later tomorrow.  But as long as I'm feeling up to it, I'll have 3 pretty quick ones in a row.
Useless Knowledge: Benjamin Franklin slept in four beds every night. He had a theory that a warm bed sapped a man's vitality. So when one bed became too warm, Ben jumped into another.  (I guess even old Ben had his problems)
Salamat, Paalam
Today in Philippine History

Marker in Fort Santiago Manila, next to the departure point of  Spanish colonial Gov.-Gen. Simón de Anda.
1763 – British Capt. Jeremeigh Sleigh (Slay) leads a force of 400 British, 300 Malabar Negroes, and 2,000 Chinese allies that leave Manila and head for Bulacan where Spanish colonial resistance led by Simon de Anda y Salazar is based, more than three months after the Spaniards surrendered Manila, capital of the colony the Philippines, to the British during the Seven Years War; on October 5 the past year, Archbishop Manuel Antonio Rojo surrendered Manila to the British invaders while Gov.-Gen. de Anda fled on a banca to Bulacan and proclaimed himself Captain-General of the Real Audencia; from Bulacan, de Anda engaged in attempts to harrass the  British government (while suppressing revolts by the natives) by fielding  men that include convicts they freed, Kapampangans and other Indios and by hanging all the Chinese in town in the belief that they worked for the British; in turn, the British regularly probe into the provinces of Laguna, Cavite, and Bulacan to prevent Anda from mustering enough force to threaten Manila; Sleigh's forces will triumph in this expedition to Bulacan but will not be able to hold the town for long and will later burn the church and rectory before marching to Manila.
1896 – The maiden issue of Kalayaan, the organ of the underground-society- turned-revolutionary-governmentKagalanggalangang Katipunan nang  manga Anak nang  Bayan (KKK), is dated as it is slated for  publication a few months before the outbreak of the Philippine Revolution  against Spain; KKK Supremo Andres Bonifacio, "Brains of the Katipunan"  Emilio Jacinto, and Pio valenzuela have written most of the articles in the revolutionary newspaper whose actual publication will come only in March of the same year apparently owing in part to the laborious process involved; some 1,000 – 2,000 copies of the organ will be distributed although there will be no second issue of Kalayaan despite the effort to make it appear that the newspaper is published in Yokohama, Japan because the Spanish colonial authorities willdiscover the Katipunan through the betrayal of a Katipunero, leading to the rather  premature launch of the Revolution in August 1896; even with only one issue published, the Kalayaan will become a strong symbol of the independentist movement.
1910 – Filipino patriots and journalists Teodoro M. Kalaw and Martin Ocampo are meted out prison sentences by Judge J.C. Jenkins after being found "guilty" of libel in connection with the "Aves de Rapina" editorial in El Renacimiento that attacked the corruption of Interior Secretary Dean C. Worcester during the American colonial period; Jenkins' decision would be merely affirmed by the colonial Philippine and United States Supreme court although Gov-Gen. F. B. Harrison would later pardon Ocampo and Kalaw, publisher and editor respectively of the fiery El Renacimiento; their  October 30, 1908 "Aves de  Rapina" editorial described Worcester as corrupt and with "the characteristics of the vulture, the owl, and the vampire," owing to the supposed use of public money to finance gold prospecting  Benguet  mountains for personal gains.
Sen. Guevara's Signature???
1938 – Pedro Guevara, former revolutionary, an early American collaborator, and
pro-independence Filipino senator during the American colonial period, dies of heart attack while defending a case; Guevara was aide-camp to Gen. Juan K. Cailles during the Philippine Revolution against Spain but similar to Cailles, joined the new enemy colonial government and became during the early days of American Occupation even as the flames of the protracted Filipino-American War (1899-1914) dragged on; he became a second lieutenant of the colonial Philippine Constabulary and later on entered politics, becoming congressman from Laguna's second district before being elected as senator and later serving as Filipino resident commissioner to the United States in which capacity he is said to have advocated for independence; upon his retirement in politics in 1935, Guevara resumed private law practice and served as business executive of a mining firm.