[smartads] The City of Legazpi (Bikol: Ciudad nin Legazpi; Filipino: Lungsod ng Legazpi) is a first class city and capital of the province of Albay, Philippines. with a population of around 200,000, it is the largest city in the Bicol Region in terms of population, though not in land area. It is also the regional center of the Bicol Region.  It is nicknamed the "Queen City of Southern Luzon".
Legazpi was named after Miguel López de Legazpi, the Spanish conquistador who conquered the Philippine islands in 1565 , and whose family name came from Legazpi, a town in Guipuzcoa, Spain.
The city went through raids by Dutch and Muslim pirates before the arrival of the Spanish and was a horrifying sight of a much bloody battle during the Fil-Am war and WW II. The monument at the intersection of Quezon and Rizal Streets were built to commemorate the defeat of Filipino fighters by American forces in 1900 .  In 1941 and 1942 Japanese troops landed and occupied Legazpi City.  In 1945 , American and Filipino liberation forces supported by Bicolano guerrillas liberated Legazpi City from Japanese Imperial forces during the Second World War.
Here is a site with a list of dive sites in Legazpi.  http://www.philippinesboard.com/dive-sites-in-legazpi.php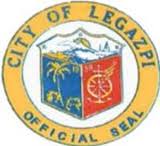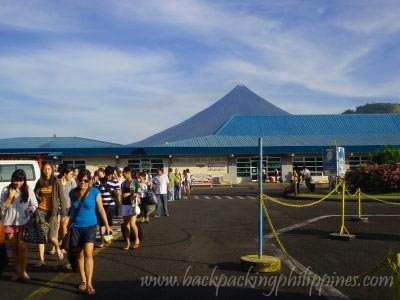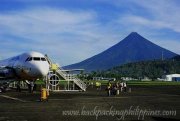 http://www.dooairport.com/airport.php?air_id=000136
Useless Knowledge: If humans could jump like fleas, they'd be able to leap over a 100-story building in a single bound. (this must be one of those ratio to body things)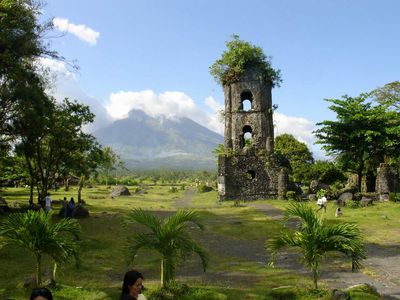 http://dive-pi.com/gallery/displayimage.php?album=8&pos=9
18 Jun – Hits @ 0115 = 538300.  That's only 3669, barely about my 3500 24 hour goal.
Today I laid in bed for awhile thinking.  I was thinking about when the Blue Gazebo Cafe opens I will start an Expat meeting place.  Probably once a quarter we will have a set time for any expats in the area to drop in and converse.  And, of course, use that excuse to drink some beer.  I figure there probably won't be that many stopping by anyway since I'm not exactly on the beaten path in the Philippines, but the option will be there.  Besides, when the Gaisano Mall gets built here in Bagacay, there will be more people here and probably more stopping by from little towns close by that I don't even know about.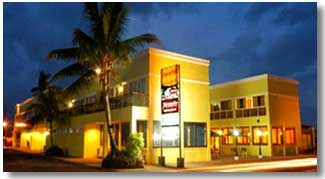 http://www.asiatravel.com/en-us/hotels/philippines/legazpi/pepperland_hotel/index.html
http://www.travelpod.com/blogs/0/Philippines/Legazpi.html
I was also thinking about what I would do if some company came by and offered to buy our property for their business.  Things around here could get built up pretty good, and I'm not sure I want to be in the middle of a whole lot of action.  Lita and I are suppose to be retired here, so having a small restaurant is not bad, but not a big one.  If someone wants to buy, would I sell?  I probably would, if the price is right.  We're right across the street from the biggest and best hotel on the whole island of Samar, the mall is being built down the road and I've heard rumors of other things to be done in the area.  A good company would have an ideal location to rake in a lot of pesos and dollars if they wanted to.  It'd be tempting to take the money and move to another area, away from all the activity.  Maybe we could move down the road and use that closed down restaurant as our restaurant.  I don't know, it's all speculation right now.  I'm just thinking.  I did finally get out of bed at 10:18am though.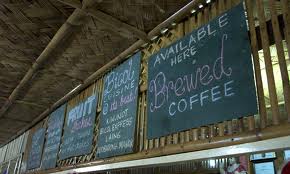 http://www.heelsandwheelsonline.com/2011/02/eat-like-the-locals-bicol-cusine/
http://www.britannica.com/EBchecked/topic/334927/Miguel-Lopez-de-Legazpi
I guess this blog is really "up and coming".  Someone from Alexandria Virginia did a search for "big tit Philippines".  You can imagine the possibilities of things that could have come up.  Even with all those possibilities, this blog came up #2 on the list under Google.  I think that when the sites that show all the sexy women on it start taking a back seat to your blog, then you're really starting to make your mark in the blog world.  I must be doing something right, especially since I only mentioned the word "tit" twice in just one post.  I'm not sure how they determine the ranking in Google, but at the present they seem to be favoring me, so I'm not complaining.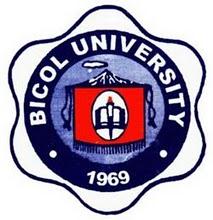 http://www.finduniversity.ph/arts-schools/diploma-programs/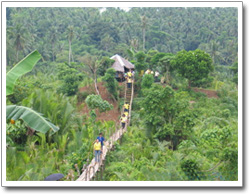 I found out that Victor (Juvic and Grace's dad) was born in Suriago, that place I featured about a couple of post ago.  I had no idea at the time, but Lita has since told me.
Did you like the Rico the Magician video?  I thought it was pretty cool.  I may have some more of his videos later.  He seems to favor working with dogs, birds and snakes.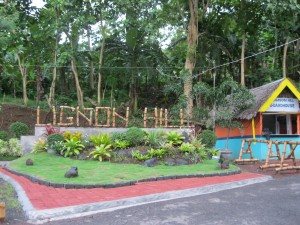 http://bicol-hotspot.blogspot.com/2010/09/bicol-hotspot-linon-hill.html
(Some nice pictures at the above site)
http://wapedia.mobi/en/Miguel_Lopez_de_Legazpi
Useless Knowledge: Marine mammals such as dolphins and whales manage to sleep without drowning, because only half their brain sleeps, while the other half stays awake and handles the breathing and swimming chores. The two hemispheres of their brains work totally independently. For 8 hours, the entire brain is awake. The left side then sleeps for 8 hours. When it wakes up, the right side sleeps for 8 hours. Thus, the marine mammals get 8 hours of sleep without ever having to stop physically.  (Wow!  If humans were like that we could destroy or save the world twice as fast)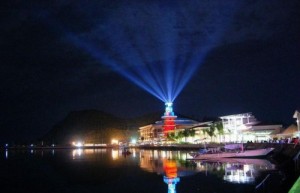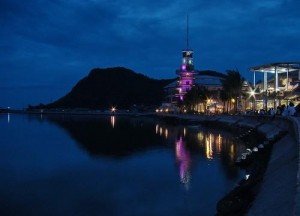 http://www.myspace.com/islasfilipinas/photos/39206013#%7B%22ImageId%22%3A39206013%7D
Lita introduced me to another first cousin of hers from Tambis.  Well actually she lives in Tarlac (another city I featured not too long ago).  She is married to a retired Philippine Army guy.  Her name is Neneng.  I'm sure that is a nickname, just like our Neneng here, but that is all I got from Lita right now.
Time to make some more stew.  I'm still not much on seasonings, but I'll have to make do with what I've got.  I think I'll make chicken stew today.  I suppose in Tagalog that would be "manok sinigang" or maybe "manok sopas".  Sinigang is as close as I can get to "stew" and sopas is "soup".  Of course manok is "chicken".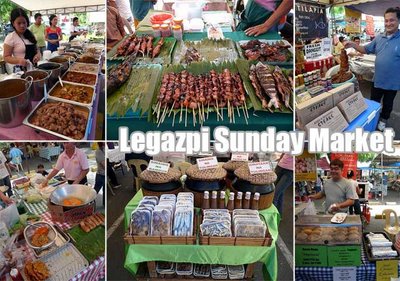 http://www.ivanhenares.com/2008/07/legaspi-sunday-market-is-makatis.html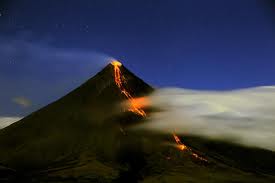 Okay it's later now and the stew is finished.  It turned out pretty good today, despite the lack of good seasoning.  Lita even gave it a try because I put zero peppers in it today.  She said she liked it too, but she normally says that.  I liked it and that's what counts the most because I'm usually the only one that eats any of it.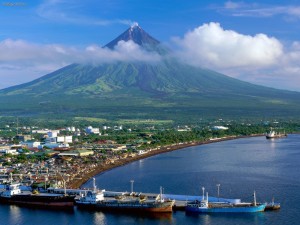 It's raining again.  I can't get Vicky or Sally to make it stop.  Sometimes Sally tries by waving her hand, but so far no good luck with that.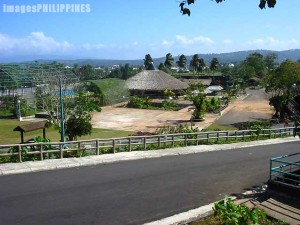 http://www.imagesphilippines.com/viewimage.php?id=1054
Tomorrow is Mar's birthday.  He's about 1/2 year ahead than me, so he'll be turning 53 years young.  At first he told me he was going to be 19, but when I explained that his 'younger' brother told me he just turned 21 the other day (which in real life was 46), he changed it to 32 years.  I told him, "Ha!  Even if you add the 19 and 32 together, it wouldn't be enough".  We are going to the Marju Krisel for his birthday party.  I'll be sure to take lots of pictures.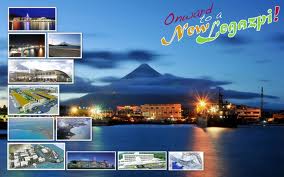 Useless Knowledge: One square inch of skin on the human hand contains some 72 feet of nerve fiber. In the adult human body, there are 46 miles of nerves.  (No wonder it's easy to get on someone's nerves)
Salamat, Palaam
Today in Philippine History
Andres Bonifacio                  –              Apolinario Mabini                 –                  Emilio Aguinaldo
1898 – Philippine President Emilio Aguinaldo y Famy issues a degree reorganizing the provinces and municipalities through the  election of Popular Assemblies, whose heads the town chiefs then [elect] the provincial councils; Apolinario Mabini y Maranan, Aguinaldo's chief adviser, sees the reorganization as the "direct link to the masses" of Aguinaldo, who over a year earlier ascended to the leadership of the Philippine Revolution against Spain by ousting and then ordering  the assassination-cum-execution of Andres Bonifacio y de Castro, Supreme President of the mass-based secret-society-turned-revolutionary-government of Kataastaasang Kagalanggalangang Katipunan nang manga Anak nang Bayan Supremo Andres Bonifacio; the decree came six days after Aguinaldo proclaimed  the country's Independence from the yoke of some three hundreds years of  Spanish colonial rule following the second phase of the Philippine Revolution marked by the return from exile  of Aguinaldo and a number of revolutionary generals who broke the peace pact they earlier forged with the enemy colonial Spaniards;  Aguinaldo had some two months earlier forged an 'alliance' with the emerging imperialist nation, the United States of America, to fight Spain after being conned into believing the  deceptive promises made by Admiral George Dewey, et al. that the Bald Eagle nation will supposedly honor the independence of the Filipinos.