[smartads]
Laoag City is a 1st class city in the province of Ilocos Norte, Philippines. It is the capital city of Ilocos Norte, and the province's political, commercial, and industrial hub. The municipalities of San Nicolas, Paoay, Sarrat, Vintar, and Bacarra form its boundaries. The foothills of the Cordillera Central mountain range to the east, and the South China Sea to the west are its physical boundaries.
http://botomoipatrolmolaoag.multiply.com/photos/album/2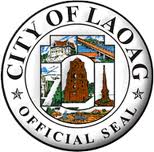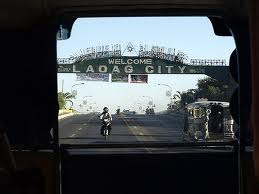 http://www.travelpod.com/travel-photo/s0mber21/1/1264092747/welcome-laoag.jpg/tpod.html
Be sure to click on the pictures to see a larger picture and/or more information on the picture.  I was in a mood to do it today.  Normally I don't for pictures I didn't take myself.  I didn't put information on all of them, but at least 80% of them I did.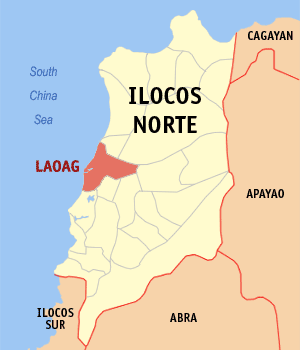 http://www.zamboanga.com/z/index.php?title=Laoag_City%2C_Ilocos_Norte%2C_Philippines
http://www.flyphilippines.com/laoag.php
Useless Knowledge: A nullipara is a woman who has never borne a child.  (I never knew there was a word for it, but I guess there is a word for just about everything)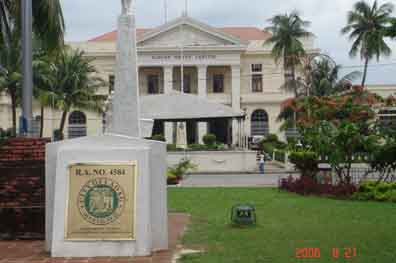 http://bestphilippineattractions.com/2011/02/11/best-philippine-cities-laoag/
17 Jun – Hits @ 0200 = 534631.  I didn't bother getting up until 0950 this morning.  Why?  Because I can.  I have that option.  Don't be jealous.  I think I'll stay in bed a little bit longer tomorrow.
http://www.alivenotdead.com/pauline720
http://www.skyscrapercity.com/showthread.php?t=508754&page=31
I'm trying to decide what my first meal of the day will be.  It's almost noon so I guess I'll go with the bacon again.  Yes, I will have some more of those delicious bacon and tomato sandwiches.  I'll have to wait for the bacon to thaw out first though.  While I'm waiting I guess I'll kill some zombies with my plants.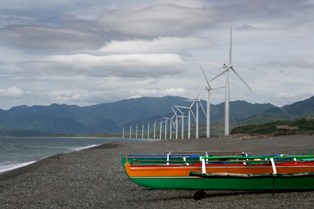 http://asiandiscoveries.com/destinations/2010/philippines-emerging-destinations/
Well I tried, but those zombies were extra hungry today.  I tried to beat my record of 26 straight survival attacks, but by the time I got to attack #17, I knew it was over, so I just gave up.  It's time to cook the bacon anyway.
http://www.maplandia.com/philippines/region-1/ilocos-norte/laoag/hotels/ilocos-norte-hotel-convention-center/
After I cooked the bacon and made the sandwiches I ate them in LolyKat.  The only fan we have left is out there for Lita and I didn't feel like carrying it into the kitchen to eat and then back out to the store in such a short time frame.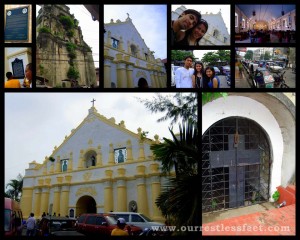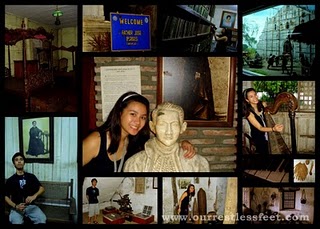 http://www.ourrestlessfeet.com/2007_09_01_archive.html
Useless Knowledge: Mickey Rooney turned down the role of Archie Bunker in the 1970s sitsom All in the Family. The former child star was convinced that the show would bomb, and he wasn't willing to jeopardize his professional reputation, although his film career had been on the skids for years. Little-known character actor Carroll O'Connor won the role as a result.  (I can't imagine this show without Carroll O'Connor, it just wouldn't be right)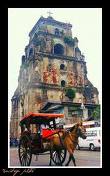 http://www.flickr.com/photos/2niboy24/3628056035/
Brighton Parkplace Subdivision

http://laoagcity.olx.com.ph/mid-cost-subdivision-available-in-laoag-city-brighton-parkplace-iid-17121144

I spent about 20 minutes talking with Casandra this afternoon but I mostly just got stares and an occasional yum yum.  I suspected that the yum yum was only because she was chewing on a comb.  She sure does like to smile.

Fort Ilocandia Resort Hotel - Laoag

Inside Fort Ilocandia Hotel - Laoag

http://www.flyphilippines.co.uk/laoag_fortilocandia/

http://www.tripwolf.com/en/galleries/media/ext/13785528/380931/Philippines/Laoag?n=1

I decided to add a couple more links to the blogroll section.  I added "Philippines Project – Best Resource for Everything" and Albularyo – Philippines Mystical Healers"

Laoag-Paoay

http://s439.photobucket.com/albums/qq119/paleisure2/Philippines/?action=view&current=paoaychurch.jpg&mediafilter=images

St. Williams Cathedral - Laoag

http://visitpinas.com/the-churches-of-ilocos/inside-of-st-william-cathedral-laoag-city-ilocos-norte/

The name of Vicky's niece that I've been hearing is May Pearl.  That is what I will call her in this blog unless/until I learn differently.  I still need to get a picture of her.  I'm not sure how old she is, but since she is here working for Robbie, I suspected she is at least 17.  Her face looks more like 14, but that's not unusual for these Filipinas.

Pagudpud Philippines - Laoag

http://ourparadisephilippines.com/2007/07/23/top-5-paradise-philippines-best-beaches-pagudpud/

I just had to spray the bathroom because Lita says it's full of mosquitoes.  The spray we have is nasty smelling and it gags me when you have to spray.  I'll be sure not to buy that kind again.  I would rather have the kind that doesn't work as well instead of this one, because it takes so long for that smell to leave the room.  The name of the spray is Baygon Multi-Insect Killer.  I hope they will have the Raid the next time we go shopping.  It's usually not there though.  Now that I have that bathroom sprayed, I'm wishing I would have waited a little bit longer before spraying.  I guess I'll just hold it, because I can't stand being in the same room with that smell.  It is really, really bad.

Horse carriage - Laoag

http://www.hobotraveler.com/travel-journal/laoag-city-philippines.html

I just finished watching "The Biggest Loser – Pinoy Edition".  I actually predicted the winning team of the weigh in AND the person that would be the biggest loser of the day.  The Red Team finally got their first win.  They really needed it too, because they were really feeling out of it.  I think that they will be doing a lot more winning from now on.  They have the team to do it.  They've got 2 really big guys that have a lot of weight to lose and I know from experience that big people lose a lot of weight at first.  Most of it is water weight, but as long as they don't regress, their weight will still stay down.

Sunset at Padsan River - Laoag

http://www.flickr.com/photos/2niboy24/3632350956/

I think that I fore filled Blair's request for information on Palawan the last post.  I hope it was enough information.  Blair if you need more, let me know.  If anyone needs more information on Palawan or anyplace in the Philippines, let me know I'll see what I can do.  Most of that information I got was on the Internet anyway.

http://www.neccel.com/2010/09/travel-to-vigan-laoag-philippines-cheap-hotels-tour-wiki/

Useless Knowledge: A camel with one hump is called a dromedary; a camel with two humps is a Bactrian.  (What was humpty dumpty called, breakfast?)

Salamat, Palaam

Today in Philippines History

Gen. Manuel Tinio y Bundoc

1877 – Birth of Manuel Tinio y Bundoc, the youngest Filipino general in the Philippine Revolution against Spain and the Philippine-American War  (1899-1914) ; Tinio will join the secret-society-turned-revolutionary-government Kataastaasang Kagalanggalangang Katipunan nang manga Anak nang Bayan under Gen. Mariano Llanera in 1896 soon after studying at the Colegio de San Juan de Letran; he would prove to be a rather effective military leader, launching a number of successful attacks and  battles or skirmishes against the Spaniards; Tinio would be named a Brigadier General with the establishment of the "Gobierno Departamental de las Siete Provincias en el Centro de Luzon" and would join the revolutionary leaders agreeable to the late 1897 Pact of Biak-na-Bato that forged a truce with the enemy Spaniards; during the second phase of the Philippine Revolution, he will eventually assume the second-in-command over the first zone of Nueva Ecija Tinio; during the Fil-Am War,  Brig. Gen. Tinio will figure in the effective guerilla ambush tactic against the imperialist American invaders in the roads and strategic locations in the Ilocos region, which he will appraise as follows:

"I have endeavored to propagate and implant here the society of the Katipunan which has produced surprising results. I have prepared the spirit of the inhabitants so that aside from inculcating in them the fecund germ of the high ideals of liberty, they have come to show implacable hatred towards the invader, passion which some citizens, armed with only bolos have manifested to the Americans who dared to travel from their detachment."

Raw image credit: http://en.wikipedia.org/wiki/File:Gen._Manuel_Tinio.jpg