[smartads] Today (April 7th)  is our 31st wedding anniversary.  Sometimes it's hard to believe that it's already been 31 years.  Of course, at times, it seems more like 131 years.  I guess all married couples go through that though.  All in all, I still love her and wouldn't trade her for any younger 25 year old woman.  Maybe 2 25 year old women though.  Just kidding!  I had to get that "Just Kidding" in there fast for all you people out there that live around us and/or have contact with Lita.  I might not be able to sleep for awhile if I didn't.  I tell her all the time that it took me over 20 years to train her and I don't feel like going through all that again, so she is stuck with me until the end.
Useless Knowledge: A blue whale can grow as long as 3 Greyhound buses and heavier than 35 elephants. Its tongue alone is the size of a small car and weighs as much as an elephant. While immense, a blue whale's heart beats only nine times per minute. Yet blue whales can also produce extreme sounds of more than 185 decibels, nearly twice as loud as a jumbo jet at takeoff.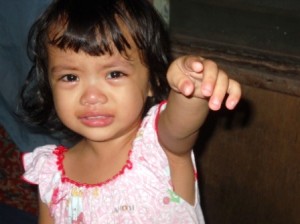 7 Apr – Hits @ 11:32pm = 294711.  As I mentioned, today is our 31st anniversary.  I will be taking Lita out to eat today.  I've decided, as it turned out, on Carlos n' Carmelo's on Nijaga St.  I chose them because they are actually the ones that have the mozzarella cheese sticks, not El Carmelo's on Magsaysay Blvd, as I previously entered in the blog.  I didn't even figure that out until we were already actually at El Carmelo's.  I guess I should have told her well before hand instead of waiting until today, because she ate earlier today.  It's okay though, she said she wanted to go get some halo-halo and that would be good for her.  I guess it one of those "It's the thought that counts" moments.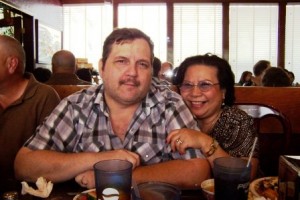 As I stated, I didn't figure out that I picked the wrong Carmelo's until we were already inside the restaurant.  I wanted to go to the other one, but since we were already there, I was going to suck it up and just order what they had.  Lucky for me they were crowded and Lita wanted to go to the other one, Carlos n, Carmelo's.  I jumped at that opportunity and headed her out the door before she changed her mind.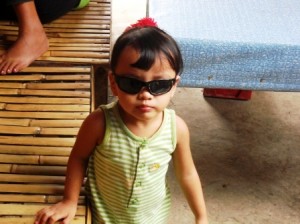 Okay, so were at the proper restaurant, but something is amiss.  When I look on the counter where the menu for the cheese sticks and tacos was, it is not there.  The lady behind the counter remembered me as the one that came by to take the pictures.  This was the lady that didn't say much the last time I was there.  She did speak pretty good English even though I 'assumed' that she didn't because at last visit, she didn't say much at all.  I guess she didn't because maybe the other lady I did talk to was the owner or manager, so she naturally did the most talking.    Anyway…I asked about the menus and it turns out that they are only just 'broken'.  They still have the cheese sticks, tacos and lasagna.  The next paragraph is what I will put in the comment section of the Carlos n' Carmelo's restaurant site on this blog.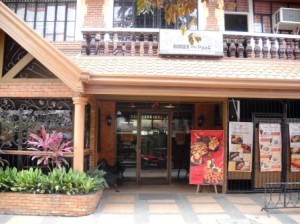 The atmosphere at the restaurant was nice.  The wall unit air conditioner was running and it was nice and cool inside.  There are no menus for the tables and the waitress does not come to the table, so you have to order up front, then be seated where you want.  They will bring the food out to you.  All that Lita ordered was the halo-halo (P90).  I ordered the cheese sticks, 2 orders of 3 each at P70 each order (P140).  I also ordered 2 tacos, 1 double order at P90 (a single taco is P55).  For my final food order I asked for 1 order of lasagna (P45).  To drink I ordered 1 large iced tea (P30) because they told me they used mineral water to make the tea.  Just so you'll know, I don't think many places here has just regular iced tea.  I'm pretty sure that at least 90% of the places that have iced tea, have lemon flavored tea, and most of that is Lipton Iced Tea.
The tea was good, so good in fact I ordered a second glass, for which you do have to pay, no free refills.  Surprisingly to me the lasagna was good.  I had no problem with the beef they used, which was my main concern.  The tacos were also good, except that they put mayonnaise on them.  Next time, no mayo.  The cheese sticks were excellent, the best thing out of everything we ordered.  They were about 50% bigger than the ones I'm use to getting in Texas (that's hard for a Texan to admit).  Also surprisingly the thing that was liked least about the order was the halo-halo.  It was not exactly what Lita expected and she said she will not order that again, there.
Our entire order, including the extra iced tea, was P425 (approximately $10).  We were very satisfied and plan to visit there again.  Lita really wants to get some more of those cheese sticks.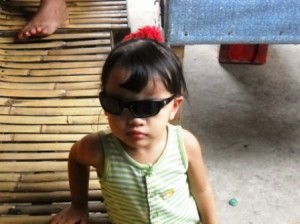 8 Apr – Hits @ 0030 = 297557.  Today after a nice restful night I arose at 0727.  Today we are going to be doing something that we have not done for a little while.  I purposely did not mention it to y'all until now, just to be sure that we we're actually doing it.  I'm not overly excited about it but it something that must be done to keep things harmonious around here.  Therefore we are going to Malajog Beach today.  Why what we're y'all thinking I meant?  Okay we are suppose to leave at 0800, but of course that's not going to happen.  I think that when in the Philippines, unofficially, if you want to do something at 0800, you tell the Filipinos 0700, then maybe you will be able to leave on time.  We did leave around 0900 though.  We, we being Titing, Neneng, Chatty, Khan, Faye, Lita and I, all piled in the Pepsi mobile and headed other there, but we did stop by Joyous Eatery first and we picked up Juvic to go with us.  Juvic's parents, Victor and Judith, would be following us over there later.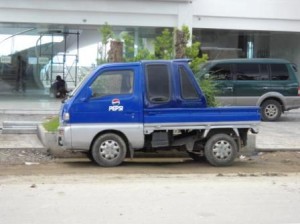 We had to go by downtown to buy me something to eat, because as you probably know by now, I don't eat the fish or most of the things that the others eat.  We stopped at Chooks To Go.  Juvic got out to get the BBQ chicken for me.  She bought the spicy one.  I mentioned in the last post of the prices of the chicken but just in case, the BBQ chicken is P160 and the uncooked chicken is P110.  It actually tastes pretty decent, but me being picky, I usually only eat the white meat of the chicken, unless I just don't have any of it, and I'm hungry, then I'll eat a drumstick or two.  I avoid the thighs as much as possible.
After stopping at Chooks, we stopped someplace else for some reason, they didn't tell me.  As we were stopped there though, Blair and his future family came walking by.  He walked right past me because I was sitting in the back of the little truck and he was concentrating on getting between the truck and a car, because we were double parked.  Double parking is not uncommon around here.  Anyway, I tapped him on the back as he went by and he turned around and looked like he wanted to hit someone, until he saw it was me.  I won't say why here, but he was heading back to his hotel room at the Marju Krisel for a quick trip.  But I can understand that he was a little upset by the situation he was in at the time.  I would have been aggravated too.
When we finally did get to the beach it was not very crowded, but we didn't think it would be during a weekday.  The beach was pretty uneventful for me, but everyone else seem to be having a good time, so that was okay with me.  I don't always have to be happy as long as others are happy instead.  But it'd be nice if everyone, including me was happy though.  I'll be fine, don't lose any sleep over me.  I get in these moods once in a while, but I get over them pretty quickly.  We stayed at the beach until 4:00pm, so about 6 hours.
Mountain Dew is having a contest and they will be giving away 4 small, but new, SUV's.  I have a few of the caps with the code on them and I will be trying to win one of those.  The other prizes (I don't remember them all, just the IPOD), don't interest me very much.  If I won one of those, I'd probably end up selling it or giving it away to someone for a birthday or something.  Of course the day after the contest started, Titing ran out of Mountain Dew in the warehouse, so we have to wait until they can get a new batch.  I dig through our little box under our bottle opener to try to find the Mountain Dew caps.  Hey you never know which one will be a winner, right?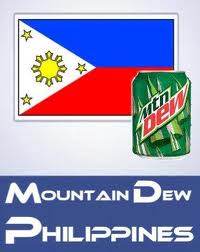 I'm going to end this post.  It came out pretty decent.  I guess for the next few days I will try to get a post out each day until I get caught up again.
Useless Knowledge: Texas is the only state that permits residents to cast absentee ballots from space. The first to exercise this right to vote while in orbit was astronaut David Wolf, who cast his vote for Houston mayor via e-mail from the Russian space station Mir in November 1997.
Today in Philippine History
Bald Eagle imperialism
Photo art: JB
1900 – One year and two months into the bloody and protracted
Philippine-American War (1899-1914),
imperialist United States President William McKinley instructs the colonial body "Philippine Commission"
(read: Bald Eagle  commission to help colonize the Philippines
) to reiterate US intention to establish and organize government – essentially popular in form – in the municipal and provincial administrative divisions of the Philippine Islands; the instructions given to the Philippine Commission that essentially aspires to impose American imperialistic rule through the establishment of a colonial administration teaching local-level governance patterned after that of Washington, comes as a long battle breaks out between Filipino and American forces in Cagayan de Oro, Misamis Oriental on the very same day; the North American nation had decided to invade and annex the Philippines for the projected market of processed goods and its rich natural resources that pro-imperialism Sen. Alfred J. Beveridge describes as so rich that:
No land in America surpasses in fertility the plains and valleys of Luzon. Rice and coffee, sugar and coconuts, hemp and tobacco, and many products of the temperate as well as the tropic zone grow in various sections of the archipelago….The wood of the Philippines can supply the furniture of the world for a century to come. At Cebu the best informed man in the island told me that 40 miles of Cebu's mountain chain are practically mountains of coal…
Raw Photo Credit: http://paideia3.blogspot.com/2010/02/american-imperialism-and-brown.html
8 APRIL
Gen. Antonio Luna – Gen. Baldomero Aguinaldo
1899 – Apolinario Mabini y Maranan, Prime Minister of the fledgling Philippine Republic, writes to President Emilio  Aguinaldo y Famy informing him that the latter's first cousin, Gen. Baldomero Aguinaldo, is willing to be relieved from the Department of War to avoid trouble with Gen. Antonio Luna y Novicio, Chief of Operations; some five months before the imperialist Bald Eagle soldiers precipitated the Filipino-American War (1899-1914), Luna was designated in charge of the war department prior to becoming assistant secretary of war and, nominally, director of war but his plans would continually be revised or rejected by the war secretary, within the context of  President Aguinaldo refusing to give him direct superior command in the field; writing from San Isidro, Nueva Ecija, Mabini adds in the report that  "It is the government and not the Chief of Operations [Luna] that is responsible for the war policy; that is why the Chief of Operations should obey";  within two months and even as the Philippine-American War rages on, Gen Luna, thought to be one with the greatest capacity for war among the Filipino leaders, would  be assassinated by members of the Kawit company apparently upon orders of Pres. Aguinaldo who viewed him as his looming rival in the military hierarchy.
Raw Photo Credits: http://www.yonip.com/archives/history/history-000051.html