[smartads] Cavite is province #25 of 80 and it is one of the ones that is very popular with foreigners.  It is a thriving metropolis and it has many of the western world advantages.
Cavite (Filipino: Kabite) is a province of the Philippines located on the southern shores of Manila Bay in the CALABARZON region inLuzon, just 30 kilometers south of Manila. Cavite is surrounded by Laguna to the east, Metro Manila to the northeast, and Batangasto the south. To the west lies the South China Sea.
http://en.wikipedia.org/wiki/Cavite_(province)
Cavite is named as the Historical Capital of the Philippines. It is the cradle of Philippine Revolution, and the birthplace of Philippine Independence
http://www.cavite.gov.ph/index.php?option=com_content&view=article&id=272&Itemid=182
Useless Knowledge:  In June 1994, the sitcom Roseanne was condemned by the Media Research Center, a conservative media watchdog, as the most biased and liberal show on TV.
http://en.wikipedia.org/wiki/Roseanne_(TV_series)
http://en.wikipedia.org/wiki/Media_Research_Center
http://en.wikipedia.org/wiki/1994
http://thebignm.net/www/index.php?option=com_content&task=view&id=280&Itemid=161
1 Sep – Hits @ 0005 = 1056111 = 18009 (2 days) because I had that brown out all night the other night.
It's right at 0802 and I'm sitting in front of the computer taking notes in here.  Only a couple of thousand hits in 8 hours, but it will be okay, I think.
http://www.flickr.com/photos/taralets/3042865000/
I should have my check deposited today, probably in about 5 hours.  Before I get any of it, I'm going to sit down with Lita and figure out just exactly what we need to pay first and the best way to redistribute the rest of the money.  I'm sure that by the end of the day tomorrow, we will be close to nothing again, but we will have the bills paid and there will be 2-4 bills paid off.  We will never have to worry about those again.  Plus  there are 3 bills that we got behind on that will be caught up.
http://www.etravelpilipinas.com/tourism_news/cavite-philippines-island-cove-hotel-and-leisure-park.htm
I was sitting here watching the visitors on the blog and it went from 14 down to 3 in a matter of about 2 minutes.  I wonder if it does that often?  I also wonder if it goes from like 3 to 14 just as fast sometimes?  I guess it's just people going to the site and, after seeing what is there, is not exactly what they were looking for, so they move on.  I know I do that when I am surfing the net.
http://www.flickr.com/photos/my_soul_insurance2004/421625525/
Well Crap!  At 10:28 I lost the Internet.  It's anyone's guess when/if it will come back.  I've got a screen I've never seen before too.   It's a quick setup screen for my Prolink modem.  It's still 1 hour before the draft, so lets see if we can get this thing back.
Okay, no problem this time.  Just a reset and it was back.  A power flux was the culprit of that last outage.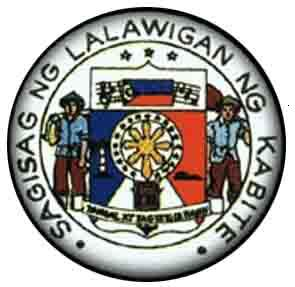 I'm going to go brush my teeth again.
Okay I'm back.  Sorry I took so long, but I also decided to shave while I was there.  I wanted to make myself guwapo (handsome), but it didn't work.
http://www.ivanhenares.com/2010/05/cavite-visita-iglesia-to-heritage.html
Well shi..crap!  When I got back the Internet was down again.  Thankfully it came right back up again.  My Messenger won't come up though, something's wrong.  Hmmm, everything else seems to be working.  Let me see if I can get into the draft room.  It's taking a long time to load.  I'm going to restart it and see if that works.
Okay I'm in the draft room.  I'm pick #5 of 8.  That's a pretty decent place to be picking with an 8 man league.
It turned out to be a pretty good draft, and with no computer glitches either.  Three of the 8 people didn't show up and 2 of the other teams didn't read the setting very well, so they were prioritizing the wrong players.
Useless Knowledge:  Before his debut on Magnum PI, Tom Selleck appeared twice on The Dating Game, but didn't get picked either time.
http://en.wikipedia.org/wiki/Magnum,_P.I.
http://en.wikipedia.org/wiki/Tom_Selleck
http://en.wikipedia.org/wiki/The_Dating_Game
http://www.123rf.com/photo_10003901_kawit-cavite-philippines–june-12-unidentified-dancers-perform-during-the-commemoration-of-philippin.html
It's 5:55pm now.  I just returned from downtown with Lita.  I didn't pay as much as I wanted to, but we had to hurry back. Lita bought chicken and I bought some ice cream, so we had to get back to get those in the freezer.  I bought some Reese's Peanut Butter Cup ice cream and some Coffee Almond ice cream.  It's a bit pricey at P140 and P130, respectively, for about a quart, but I don't get too many things I want around here, and I wanted that.  Also while we were downtown I tried the Chicken Mami at Chow King, it was only P49, and it was pretty good.  I'd get it again.  I think I will also get the Wonton Mami next time too.  I guess those portions they have there are large enough for the average Filipino appetite, but I have an American appetite, so I'll need more, at least 2.
http://transporters.ph/sonya%E2%80%99s-garden-in-alfonso-cavite/
Besides paying on those 2 bills I mentioned earlier, I also paid off 3 other bills and started payments on 2 others that were 'almost' late.  We have so many small bills that we should not have, but that is what we get for trying to start like 5 different businesses at the same time.  Only 2 of them are really doing any good, 1 is iffy and the other 2 are dead.  Now we have to pay the price for not waiting until we were able to pay cash for everything and get a better handle on our situation.  Big lesson learned.
http://www.zamboanga.com/z/index.php?title=Cavite_City%2C_Cavite%2C_Philippines
I'm still going to try to get everyone drunk on Saturday night.  Don't be surprised if there is not a post from me on Saturday night.  That would be the next post.  I will try to make up for it after, or maybe even get started on the next post early so I won't have so much to do later.
That's it.  That's all I've got for today.  I'm sorry it was a boring day.  Tomorrow doesn't look to be much better.  I'm sitting here feeling like the blob.
http://members.virtualtourist.com/m/11a4d1/764/
Useless Knowledge:  In the sixteenth and seventeenth centuries, some people thought comets were the eggs or sperm of planetary systems.
http://inventors.about.com/od/timelines/a/Sixteenth.htm
http://inventors.about.com/od/timelines/a/Seventeenth.htm
http://en.wikipedia.org/wiki/Comet
http://en.wikipedia.org/wiki/Planetary_system

Salamat, Palaam
Today in Philippine History