[smartads] They are advertising this island, and province #24 of 80, as the next Boracay.  Well I don't know about that, but it does have some interesting places that should be checked out, especially if you like to get away from the main stream tourist destinations.
Catanduanes is an island province of the Philippines located in the Bicol Region in Luzon. Its capital is Virac and the province lies to the east of Camarines Sur across Maqueda Channel.
http://en.wikipilipinas.org/index.php?title=Catanduanes
Catanduanes is known to many as an island paradise. It lies east of the Bicol peninsula. The island province is bounded by the Maqueda Channel in the west, the Pacific Ocean on the north and east, and Lagonoy Gulf and Cabugao Bay on the south.
http://www.kumukutitap.com/2010/07/my-catanduanes-island-vacation-experience/
Useless Knowledge:  The gurnard, a fish found in Florida, grunts when a thunderstorm is brewing, and it's said to be more reliable than local meteorologists.
http://en.wikipedia.org/wiki/Sea_robin
http://en.wikipedia.org/wiki/Florida
http://en.wikipedia.org/wiki/Meteorology
http://www.philippinebeaches.org/2011/02/marinawa-falls-in-catanduanes/
31 Aug – Still no power, still no hit count.
Lita left for the market at 0440 this morning.  I had to carry our portable fan/light for her while she got to the front door. It was still dark, at least in the house.  Once she got outside the front door it wasn't so bad because the Ciriaco Hotel had lights.  They have a gigantic generator.  After she left I went back to bed for about 30 minutes, but it was too hot.  I got up, took a shower, then went to sit outside at the picnic table.  There is a nice breeze blowing this morning.
http://me-thing.blogspot.com/2011/04/mactan-island-cebu-mactan-island-is.html
Ramil showed up to lay down on the bench.  He said it was too hot in his house.  Right about 0535, Vicky and Sally showed up.  They got to work doing all the things that they do.
Before everyone started showing up, while I was sitting here by myself, it felt and sounded like I was in Tambis in the morning.  That is of course minus all the traffic sounds here.  It was just the feeling in the air and the sound of the roosters crowing all over.  It was very relaxing and calm.
http://jxpmack.blogspot.com/2008/12/catanduanes.html
At Bebie's house in Tambis you rarely hear a vehicle go by that early or all day really.  Sometimes there are a lot of vehicles going by to check out Guinsaugon.  That video is not for overly sensitive people.  Jaclyn if you are reading this don't watch the video, you will cry.  Jaclyn, who is my niece, cried her eyes out over the movie Sweet November (http://www.imdb.com/title/tt0230838/) and I didn't even see anything close to being sad.  Going through Tambis 1 and past Bebie's house is the only way to get to the Guinsaugon area.  There are probably a lot of traffic in February since that marks the anniversary of the tragic landslide.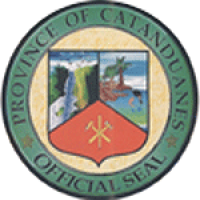 You know, I don't really mind not having anything to do, in fact I prefer it about 75-80% of the time, but I would like to get out to do something, sometimes.  That's another thing I plan to remedy by January.
http://www.bnshosting.net/index.php/hosted-sites/vph/
At 0552 Lita showed up from the market.  She said she bought some things for me to make stew.  That's good because I ran out.  That got me to thinking about Mar and those sauces again.  I wonder if he was able to find them?
It's only 0625 and I have already cut up my potato, carrot, onions and peppers for my stew later.  I hope Mar shows up today with that sauce, but if they are still in Cebu, then it's okay.  Marge's baby is not concerned about my sauces and she (the baby) is top priority for all of us.  I wish I had some olive oil or canola oil, but I don't see any oil in what Lita bought today.  I'll survive without it for a few days.  Some olive oil being spread across a foot long Subway Club sandwich just popped into my head.
http://beachanatic.blogspot.com/2009/08/catanduanes-emerging-tourist.html
For the second time since she's been back, Lita told me that is is tired and she is going to bed.  I hear her in the kitchen talking with Vicky and Sally.  I see Emei drinking a cup of coffee and it makes me want a large deluxe original sandwich from Schlotzsky's and several large glasses of orange juice.  Kind of weird huh?  Maybe I just want a sandwich and some orange juice.
We still haven't gotten rid of all those empty beer bottles.  When I buy beer on Saturday, I will use 5 of them for my deposit.  It's just like the soda bottle deposit that we use to have when we were kids in Texas.
http://pinoydaysleeper.multiply.com/journal
I hear the music truck coming.  It must be time to take out the trash.  Jascyl dragged a bag out there, but Vicky seems to think ours is not full enough yet.  I offered to drag it out there, but I guess it can wait, it's not completely full yet.  I think that is someone like BFI could get a business contract here, they would do well in the trash collecting business.  The workers would work for a lot less pay than they have to pay in the US or Canada.  Right now they just take the large bags that we drag out to the road and throw it in the back of a big truck and unload it later.  I'm not sure if it is a dumping truck, it doesn't look like one, but I haven't really taken a close look at it.  I want to get a big trash bin, off the ground and enclosed, except on top, but we'd have to have some kind of top on it to keep the dogs out.  We can get the trash away from the side of the house and it'd be off the ground, out of reach of the stray dogs.  Sounds good to me, but I'm sure that someone will find a fault with it here.  You never see anything like a dumpster here, not that I remember anyway.
http://www.bicol-expess.com/discover-bicol-region-v.html
Useless Knowledge:  In the water, dolphins have been known to approach human women and stroke their penises against them.
http://en.wikipedia.org/wiki/Dolphin
http://en.wikipedia.org/wiki/Woman
http://en.wikipedia.org/wiki/Penis
http://www.goexplorenow.com/explore-now-websites/catanduanes-island-philippines-south-china-sea/
Robbie just left with all here children for work/school.  I saw Chatty, looking all cute in her school uniform, out there waiting on a tricycle also.
Today is Wednesday so Ado will be here all day today.  Wednesday sounds like a good day for someone to schedule an Ado Adventure.  He is not doing his normal route running that day, but he can do it any day really, he just needs advance notice so he won't take off for work.  He goes early, like 0400 or 0500.  They need the money so he will work all day if necessary to provide for this family.  If anyone wanted to visit all the other places and then see the sunset at Malajog Beach, Ado would work his route until it was time to pick you up, then he would get you, take you around and then come home to sleep to get ready to start all over again the next day.  A vicious cycle for not much pay, but it must be done to survive.
http://202.91.162.22/web/marvelsofcatanduanes/
Sally is in the kitchen cooking eggplant.  I don't normally eat eggplant, but that smells good.  I might try that later.
It's 0715 and still no electric.  Wow!  Only 0715 and I've gotten so much written down already.
I went to the other sari-sari store hoping to find some cold water to drink, but no 1-liter bottles were cold.  Of course none of them are cold because they too have been browned out.
I got the camera and took some pictures.  (I used most of those pictures in the post yesterday).
It's 0840 and still no electric.  I have already finished cooking my stew.  I forgot to clean the rice before I put it in, but I think it will be alright.  I made enough stew for 2 meals so I'm sure it will be gone before EOD (End of Day).
After Titing and Neneng teased me about the electric being off until Friday, the power came back on at 10:14.  I hope it stays up now.  I do have a draft at 11:30, maybe I'll make this one.
http://www.datefilipinagirls.com/experience-catanduanes-with-a-philippines-lady
At 11:38, we lost power again.  Right in the middle of the draft.  I'm glad I kind of had my queue filled with players I wanted.  I didn't have them all in the best order, so my WRs might be lacking a little bit.
At 12:04pm, the lights came back on, but not the Internet.  Also I keep getting a low power indicator and the computer is shutting itself down.  MAN!  This sucks.  How do people put up with this day in and day out?  Maybe they aren't on the Internet as much as I am.
At 12:43pm I got the Internet back.  I made some adjustments to my team.  Just as I suspected, my WRs were not the best I could of had, had I been there.  I got rid of some of the crappy players the computer picked for me.  I'm also trying to get a couple of trades to go through.  I made 6 picks before the power went out and the next 2 players I had in the queue got picked.  After that, very little went right.
http://3ikolandia.blogspot.com/2010/06/history-104-catanduanes.html
We finally got a light bill and it was light, pun intended.  It was less than last month.  It was even P300 less than in a dream I had about it.  I guess not using the air con helps the bill to be lower.  It is getting hot around here though so I don't know if we can repeat that low bill again next month.  I like having a lower bill, but I like less giving up my comfort.  If it wouldn't make our business suffer, I'd prefer for it to rain 3 or 4 times per week to keep things cool around here.
September 7th and 8th are Sarakiki-Hadang_Festival days here in Calbayog.  There will be lots of people drinking Pepsi, so that's good for that business.  Already downtown there are booths up and active.  There were many more people downtown today than there normally are.  I'll have more on this in the next post or two.  I will most likely make at least one appearance downtown to get pictures to post for y'all too.
http://www.geocities.ws/pasakat/Catanduanes.htm
Useless Knowledge:  Thousands of years before the WWF, the emperor Commodus gathered all the dwarfs, cripples, and freaks his guards could locate around Rome and had them dragged over to the Colosseum. There they were all given meat cleavers and commanded to hack each other to death.
http://en.wikipedia.org/wiki/Commodus
http://en.wikipedia.org/wiki/Rome
http://www.aviewoncities.com/rome/colosseo.htm

Salamat, Palaam
Today in Philippine History
Moments before the execution of the brave, patriotic Katipuneros
1896 – Fifty-seven Katipuneros are executed at Bagumbayan (Luneta) by Spanish colonial authorities, marking the start of a reign of terror one day after the bloody, virtually hand-to-hand two-part battle at San Juan del Monte (future "Battle of Pinaglaban") that marks the first major conflict of the Philippine Revolution; the executions occurs two days after Supremo Andres Bonifacio y de Castro led the march to San Juan del Monte for the launch of the general uprising of the Himagsikan and after the declaration of Martial law by the Spanish colonial Governor-General Ramon Blance in eight provinces of Luzon island, and a week after the Cry of Balintawak declaring the start of the nationwide armed revolution against the colonial enemy Spaniards; three days earlier, revolutionary President/Supremo Bonifacio  issued a manifesto setting  August 29 as the beginning of the general uprising, less than a week after the Kataastaasang, Kagalanggalangang Katipunan nang manga Anak nang Bayan,  the underground organization aspiring for total separation from colonial Spain, was hastily transformed into a revolutionary national government.
1897 — Gregorio del Pilar, a lieutenant-colonel in the Philippine revolutionary army fighting colonial Spain during the second stage of the Himagsikan, stages a famous assault on the barracks of the Spanish cazadores in the town convent of Paombong, Bulacan; del Pilar's extraordinary combination of wit, courage and muscles in combat will catch the attention of Gen. Emilio Aguinaldo, the leader of the Philippine Revolution who succeeded Supremo Andres Bonifacio that he had earlier ordered executed, and will soon make del Pilar part of Aguinado's circle of revolutionary leaders.
— The Battle of Aliaga in Nueva Ecija is fought between the Spaniards and Filipino revolutionaries during the second phase of the Philippine Revolution, with colonial Governor-General Primo de Rivera utilizing 8,000 men against the forces under the command of Generals Mamerto Natividad and  Manuel Tinio; Spanish General Nuñez would be among those seriously wounded in this huge battle of the Philippine Revolution.